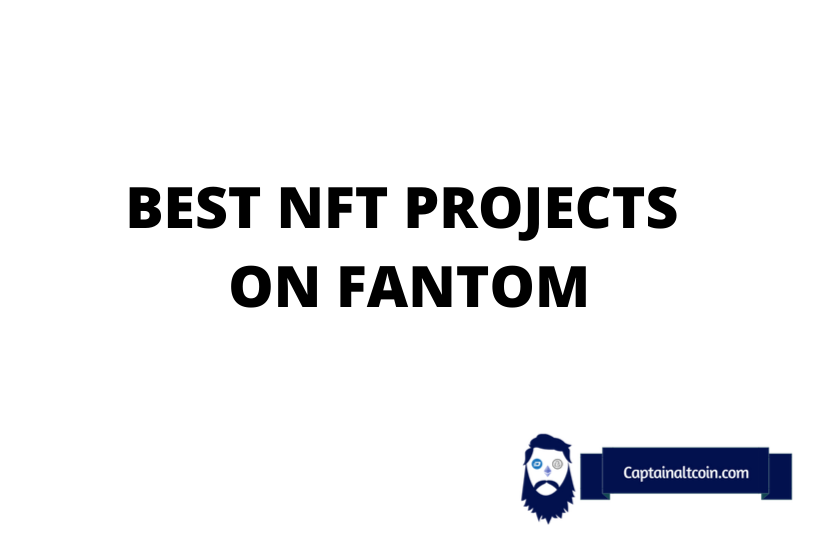 The Fantom blockchain was developed in 2018 and joined a list of networks lined up to relieve users of the scalability and high network fees that had plagued Ethereum and Bitcoin users.
However, Fantom came with a difference. It is EVM-compatible which means that it can work with Ethereum-based platforms. It also means that projects can easily migrate between both blockchains.
The Fantom blockchain is also significantly cheaper and faster than Ethereum. Transactions generally take less than a second and cost way less than a cent. For these reasons, Fantom has skyrocketed in value in the last year with an ROI of about 150x for early investors.
Many projects have therefore migrated to the Fantom blockchain in recent times. In this article, we will consider some of the best NFT projects on the blockchain and how you can benefit from them.
THE TOP SEVEN
---
PORTALHEADS
---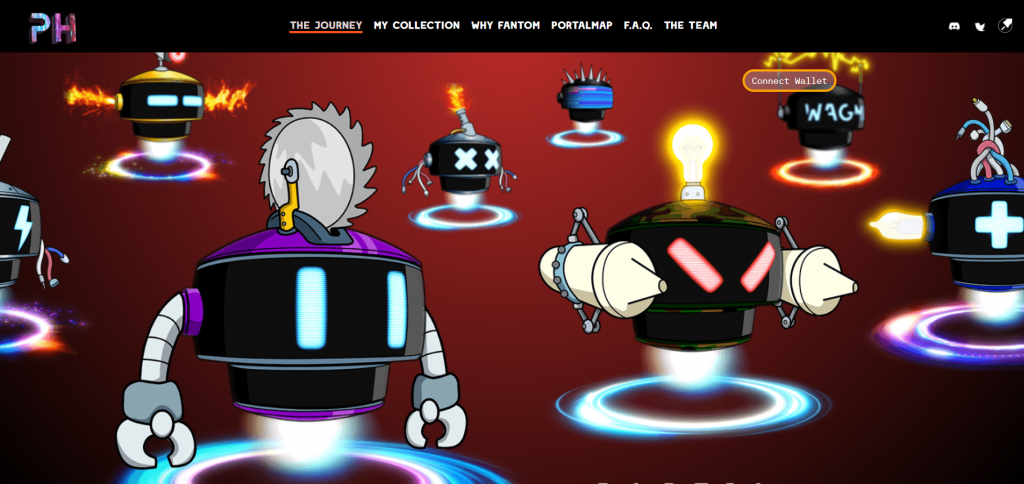 This project migrated to the Fantom chain towards the end of 2021. It is an NFT project with a unique scope as it offers sales of 10,000 unique Portalheads, which are imbued with different abilities. There are a few projects that the Portalheads team is still working on. They are:
The Museum of Portal Art: Where all Portalhead-related arts and projects are housed
The grant program: This is something of the likes of guilds; however, the team promises it won't just be another guild; it will connect to art somehow.
The Portal Arc: This is an already completed process that acted as a befitting finale to the minting process where some portalheads were locked away in a 'purgatory'.
Basically, the Portalhead project focuses on art expressions that can be displayed in the crypto world. Each portalhead can be named, and they can also be applied in the music industry and even in music.
PUMPKITTENS
---

Pumpkittens started as a project to merge digital pumpkins with kittens to produce 100 unique Pumpkitten NFTs. However, the project extended far beyond that after it branched into the Fantom chain. It became a GameFi project which included five new collections, namely Bitkittens, Samurai Kittens, Ancien Kittens, Daemon Kittens, and one which will be released in February 2022.
The Pumpkitten project is now a vast NFT platform with various earning opportunities like NFT farming, play-to-earn, breed-to-earn, win-to-earn, etc. These features are currently being built and will be fully developed before the end of the first quarter of the year, hopefully.
Apart from that, the platform also plans to launch an NFT launchpad named Fantoon which will be an avenue for upcoming NFT projects to launch on the Fantom blockchain. The platform has a native token, Pumpkitten(PK), which jas a utility for the community.
WORLD OF UMANS
---
Also known as BitUmans, this project is composed of wide-eyed NFT collectibles designed by Queen Uman(or simply Uman), who designed them as personal expressions of art on acrylic canvas at first. She later decided to convert them to digital expressions after being introduced to the NFT space by her friend.
She started with the Ethereum Blockchain, where Umans are native. She then decided to branch into the Fantom blockchain with the introduction of Ancestral Umans. There are 500 unique Umans that can be minted. They can be minted with Metamask and exported to NFT marketplaces that support the Fantom blockchain.
The 500 Umans that can be minted have different attributes and can be clothed with accessories like earrings, necklaces, sunglasses, head accessories, tobacco, etc. You also can choose what type of head they will have and what type of eyes will be on those heads.
FANTOMON
---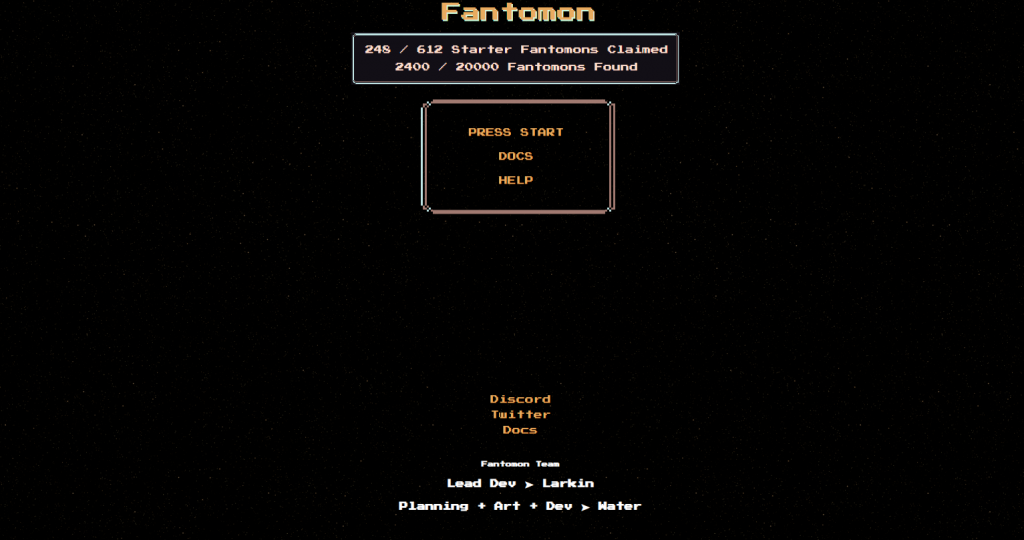 Fantomon is a play-to-earn game that revolves around collecting trading cards of Fantomons, studying them, and earning from them. It is a game in its infancy, with the first 20,000 Fantomons minted on January 28, 2022. There are various ways to earn on the platform, including:
Staking the Fantomons at the DeFi farm portions of the ecosystem.
Using your Fantomon to fight battles in the Combat section of the platform
Passive earning of Ent Gunk, an in-house token by healing your Fantomon trainers in the healing rifts.
Earning royalties on trading cards you buy and build. These royalties are for life and are increased anytime you beef up your card levels.
The Fantomon platform is a vast ecosystem. It includes EntGunk, BlackGunk, Tapioca, PlasmaGunk, HealingRift, and about 18 other sections, each with its own designated contracts. They also have partnerships with SpiritSwap, DarkMatterDefi, The Rabbit hole, and some other DeFi partners.
FUNKYTIGERMOBS
---

Funky Tiger Mob collectibles NFT platform introduces 5,555 funky tigers to the Fantom blockchain. It was introduced in October 2021 and is all about collecting these tigers who have different attributes, faces, hats, and clothes.
So far, 1536 of these funky tigers have been minted, with a maximum of 25 tigers permissible to be minted by an individual address. How can you mint a funky tiger? You can do that by connecting your Metamask wallet( which is already connected with the fantom blockchain) with the funkytigermob website and pressing 'mint'.
The cost of minting a funky tiger is 40 FTM. After your tiger has been successfully minted, you join the funky tiger family and get 10% reflections on transactions in the space. Also, you get a 3% royalties fee on all funky tiger purchases till the very last one has been minted.
FANT-O-LANTERNS
---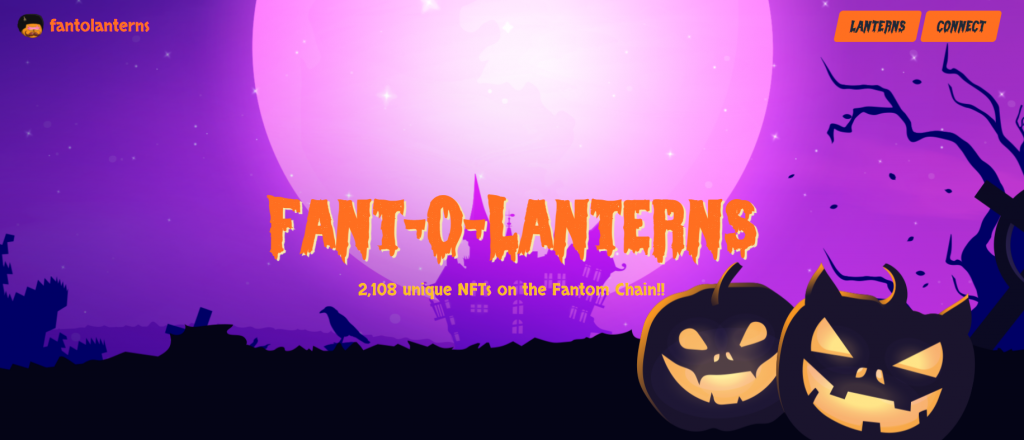 Likfunky tigers, this platform is an NFT collectible platform where 4,444 spooky NFTs are minted on the Fantom blockchain. The NFTs are imbued with 90 different attributes, with each Fant-o-lantern possessing a unique combination of those attributes.
So far, there are 2,108 unique fant-o-lanterns minted, each with a mint price of 36 FTM. These NFTs have varying rarity levels, with the rarer NFTs going for higher prices.
Just like with the funky tigers, you need to be connected to WEB3 before you can access and mint a Fant-o-lantern. However, you will need to integrate your Metamask wallet with the fantom blockchain before it can successfully mint the NFTS. Each fant-o-lantern minted can be kept or sold later in the secondary market on Paintswap.
The Fant-o-lantern community is a generous one, with many giveaways flying around. There will be weekly giveaways that reward four holders with 250 dollars, a giveaway for holders of more than three fant-o-lanterns, an Ancestral Uman to a lucky holder, and many more.
8BIT WORLD
---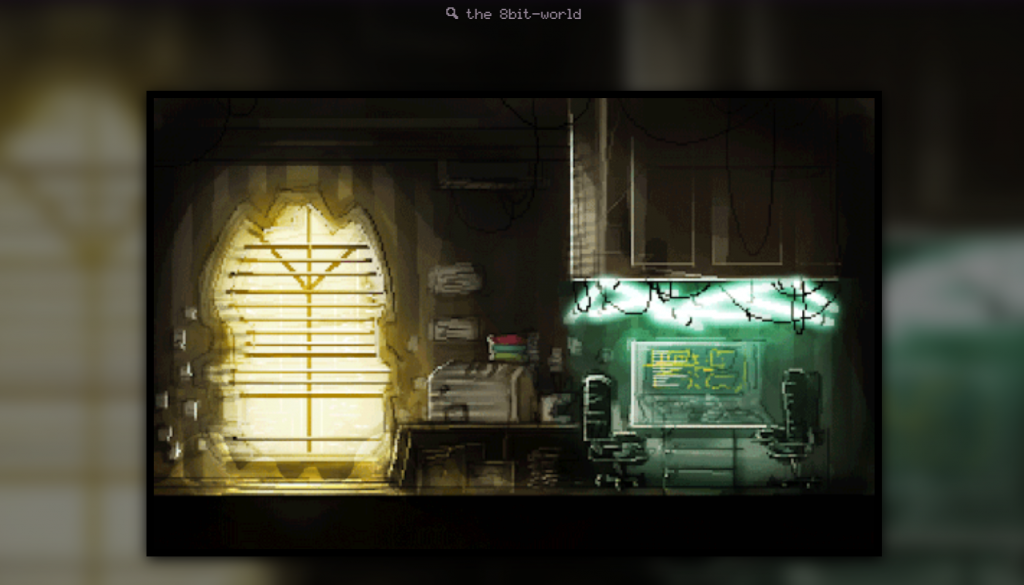 This is a metaverse token built on the play-to-earn concept where players are rewarded with tokens for participating in various games and activities on the platform.
The game is centered around Netizens, Pokemon-like characters that are many in the game and can be collected and bred to earn more tokens.
The platform also has a launchpad through which new NFT projects and artists are introduced to the Fantom chain. There are also plans to include IFOs (Initial Farm Offerings) among the protocols to ensure fair launches. Generally, the platform aims to be the go-to platform for anything related to the Fantom blockchain. To that effect, they have many updates lined up, which will be gradually revealed over the course of the year.
CONCLUSION
---
NFT projects are trendy in the crypto world now. If all goes well, it will get even more significant in the future with branches in almost every area of life.
With this review, you have been exposed to the top NFT projects on one of the fastest-growing blockchains in the DeFi space. Why not try some of them out. After all, transactions are swift and cheap on the Fantom chain. Invest only what you can afford to lose, though, as there is always risk in trading cryptocurrencies.
Read also:
FREQUENTLY ASKED QUESTIONS
---
How do you mint NFT on Fantom?
---
You can mint NFTs on the Fantom chain using Artion, an NFT marketplace built on Fantom. It's an easy process. Once you open the website and connect it to your Fantom wallet, click the 'create' button at the top of the screen and follow the process to mint your own NFT on Fantom
IS FTM AN NFT?
---
No, the Fantom token is not an NFT. This is because there can be up to 3.1 billion fantom tokens. If it were non-fungible, there would only be one FTM token and nothing more. However, the Fantom Opera Chain does support NFTs. In fact, it is one of the cheapest and fastest ways to build your own NFT.
WHERE CAN I SELL FANTOM NFT?
---
The main Fantom NFT marketplace is Artion which was developed around September 2021. On Artion, you can sell either through Auction or with a fixed price. However, you can also sell some Fantom NFTs on Spiritswap, Paintswap, and other DEXes built on the Fantom chain.
HOW DO I DEPLOY A NFT COLLECTION?
---
This can be done on the Artion marketplace, with little stress. You just need to register the collection and set the royalty fee applicable to all NFTs in the collection. Once that is done, your NFT collection is up and running.

CaptainAltcoin's writers and guest post authors may or may not have a vested interest in any of the mentioned projects and businesses. None of the content on CaptainAltcoin is investment advice nor is it a replacement for advice from a certified financial planner. The views expressed in this article are those of the author and do not necessarily reflect the official policy or position of CaptainAltcoin.com