The Avalanche Platform is one of the most popular Ethereum competitors that has taken the crypto world by storm this past year. It was launched in 2020 and has since grown over 3000%, much to the delight of investors.
Being one of the hottest coins in the Crypto world right now, it is worthy of consideration. This article will cover a few things about the Avalanche network and suggest the best wallets for storing and using the coin.
Best Wallets For Avalanche
---
Before we go into details of the best Avalanche wallets, let's have a quick look at 3 best options and after that, we will go not only though each of them more thoroughly, but some of its competitors as well.
WHAT IS AVALANCHE
---
Avalanche is a smart contract platform launched in 2020 by Ava labs. It was meant to be the smart contract for other smart contracts by facilitating the creation and proliferation of decentralized applications and subnets. It has been dubbed by many as an Ethereum killer because it improves on the Ethereum Concept in a number of ways. These include:
Proof-of-stake mechanism, a less energy-intensive consensus mechanism than the Proof-of-work concept on which Ethereum is based.
It is much faster, processing about 4,500 transactions per second compared to Ethereum's record of 13 transactions per second.
It is also much cheaper in terms of network fees. A transaction that would go for less than a dollar on Avax would take tens or even hundreds of dollars on Ethereum.
Thus, because of its peculiar characteristics like the ones described above, Avax (the network token of the Avalanche platform) has gained more and more attention in the crypto media, forming partnerships as it goes, the most recent being the partnership with Deloitte towards the middle of November. With these partnerships and use cases, it seems the coin is here to stay, even though it may be too early to judge yet.
BEST AVAX WALLETS
---
AVALANCHE WALLET
---

This is the official Avalanche wallet, and it functions as a web wallet, meaning it doesn't need any prior installation.
Creating your Avalanche wallet: To create your wallet:

Go to wallet.avax.network
Click 'Create a new wallet.'
After that, click on 'Generate a new key phrase.' Be sure to write down the 24-word phrase generated in the order they appear. You'll need it if you want to restore your wallet.
The next page will ask you to enter the key phrase in the correct order, just to confirm you had it written down and backed up.

Accessing your Avax wallet: After creating your wallet, accessing it for use is pretty straightforward. You can view your portfolio information on the toolbar. Also, your wallet address is located in the right corner of the wallet.
On the Avax blockchain, wallet addresses can be divided into three types. They are the C-chain wallet address (Starts with C), the P-chain wallet address(Starts with P), and the X-chain wallet address(Starts with 0). Care is to be taken when selecting the address for use, not to send the coins to the wrong wallets.
Storage: Avalanche can be integrated with Ledger Nano X and S wallets via Ledger Live, allowing you to store your Avax via Ledger hardware wallet. Thus the Avax coins will be stored on your Ledger wallets but available for your use at any time.
Installing the Avalanche app: The Avax app is available for Android devices but is not available on the play store. To install the app, you would need to download the installer file on Google Chrome and install it on your phone. Most phones will not allow installation from unknown sources, so you have to adjust this in the settings.
LEDGER NANO X WITH AVALANCHE WEB WALLET
---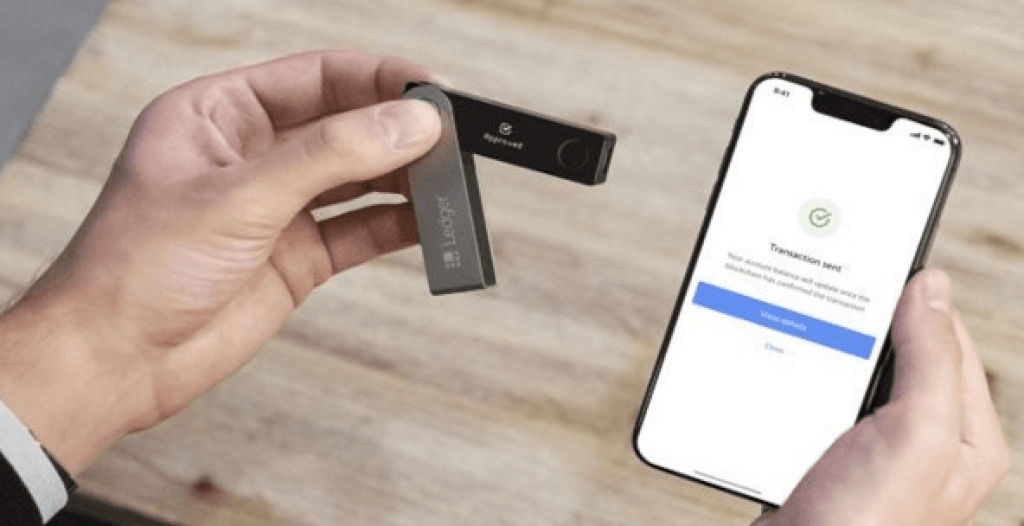 Using your Avalanche web wallet with Ledger Nano X provides the kind of security that comes from using hardware wallets. This integration is available via the Ledger live application on iOS, Android, Windows, Linux, and MacOS. After installing the application, search for 'Avalanche' in the Catalog search field and install it.
Once the integration is complete, you can perform transactions on your Avax tokens in your Ledger wallet just as you would if you were using the Avalanche web wallet. Thus, you can send and receive coins, perform swaps, stake, and delegate, etc.
After that, follow these steps to access your wallet after installation:
Connect the Ledger wallet to your computer, enter your pin, then select and start the Avalanche app as displayed on the Ledger screen.
From there, click the 'Access Wallet' button on the screen of your computer.
Select 'Ledger Device.'
From there, you will be asked to enter your public keys to import your Avax tokens into your Ledger wallet.
Once that is done, you can freely transact with your Avax tokens on Ledger.
Blockwallet (Web/mobile/desktop)
---
BlockWallet.io is a privacy-focused, self-custodial crypto wallet that protects Web3 users' privacy and security. The wallet has privacy proxies, gas tracker, phishing prevention, flashbot protection, and more. It supports Ethereum, Binance Smart Chain, Polygon, Avalanche, and Fantom.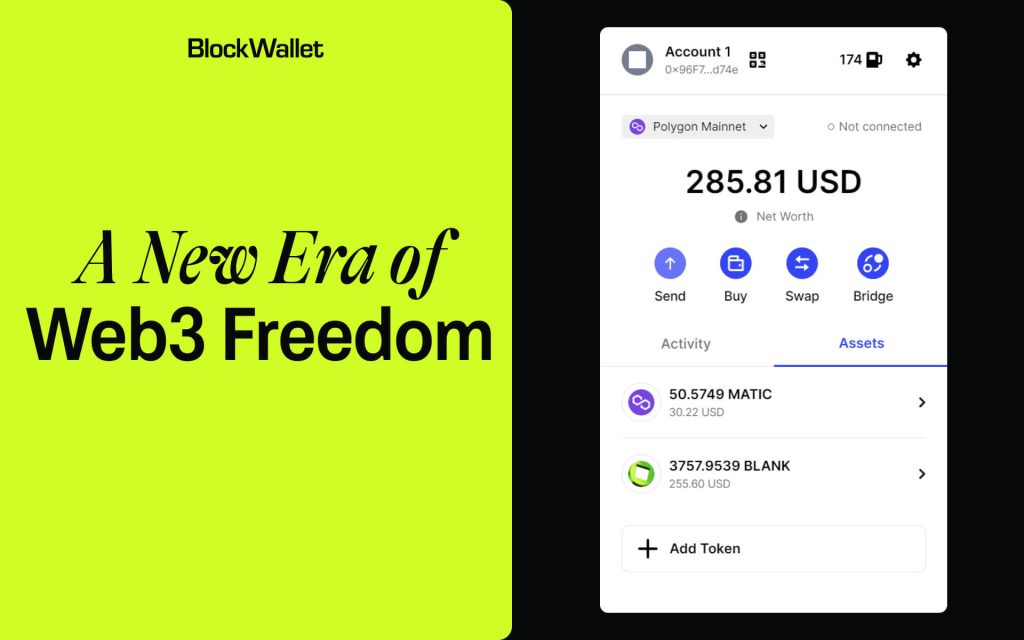 It offers Web3 VPNs and privacy proxies that reduce personal data. Phishing and flashbot protection help consumers avoid scams and front-running bots. When users connect to a node provider, they can leak their IP address and other data, which may compromise their privacy and security. However, BlockWallet's Privacy Proxies prevent this by trimming personal data and acting as a VPN for Web3.
Low fees: BlockWallet.io charges less than MetaMask, according to Product Hunt.
BlockWallet.io is a newer wallet on the market and it may have fewer users and reviews than more established wallets. That is the only con we could came up when it comes to Blockwallet.
MATH WALLET
---

Math Wallet was founded in Singapore in 2019 and has since grown to include over two million users on more than sixty blockchains. On June 18, 2021, the company announced support for the Avalanche blockchain, gaining access to the more than 130,000 unique addresses already created on the Avax chain.
Follow these steps to connect Math Wallet with your Avax tokens:
Download and open your Math Wallet
Click + to import a new wallet on the EVM network.
Open the DApp browser and then click on Chainlist
Chainlist brings out a number of networks. Find Avalanche Mainnet among the list and click 'Connect Wallet.'
Click 'Add to MetaMask' and then confirm the transaction with your approved signature.
You can now go back to the homepage. Your Mathwallet is fully integrated with the Avalanche network.
COIN98 WALLET
---

This wallet is a popular non-custodial wallet that prevails among Asian crypto users and exposes users to the beauty of the DeFi world. Over 7,000 coins are supported by the app, and an extension is available for browsers.
Being a hot wallet, Coin98 is integrated with a number of blockchains, including the Avax C-chain blockchain. Thus, since February 22, 2021, users of the Coin98 wallet have gained access to the projects and tokens on the Avax Chain.
Transacting with Avax in the wallet is pretty easy. You just select the Avalanche network and can then seamlessly send, receive, and store Avax tokens. Among the many benefits of using the Coin98 wallet, you have the satisfaction of knowing that your coins are secure and can only be accessed by you using biometric data and private keys. Also, from time to time, the wallet distributes airdrops to reward its loyal users. You just might be one of them if you store your Avax tokens on it.
METAMASK WALLET
---

This doesn't need any introduction. It is the most popular DeFi wallet that supports Ethereum and Erc-20 tokens. However, it doesn't just support Erc-20 tokens anymore. It has grown to include support for tokens from other blockchains via its many integrations. Avax is one of those blockchains supported.
How do you add the Avalanche network to your MetaMask? The simple guide below will explain:
Open your Metamask wallet and select 'Custom RPC' under the list of networks
Five pieces of information will be requested. Here are the details:
Network Name: Avalanche Network
New RPC URL: https://api.avax.network/ext/bc/C/rpc
Chain ID: 0xa86a
Symbol: AVAX
Explorer: https://cchain.explorer.avax.network/
Go back to the homepage after clicking 'Save.'
Your Metamask wallet now includes the Avax network
CONCLUSION
---
After doing research and identifying what coin you want to pour some capital into, the next thing is to think of a wallet that can store your coin while assuring you of security and accessibility. The five wallets we have considered in this article are the best in the Avax space yet. I hope this piece has helped you reach a conclusion as to which of them is best for you.
Read also:
FREQUENTLY ASKED QUESTIONS
---

CaptainAltcoin's writers and guest post authors may or may not have a vested interest in any of the mentioned projects and businesses. None of the content on CaptainAltcoin is investment advice nor is it a replacement for advice from a certified financial planner. The views expressed in this article are those of the author and do not necessarily reflect the official policy or position of CaptainAltcoin.com