ApolloX Finance Review: Fees, Supported Coins & Countries, Pros & Cons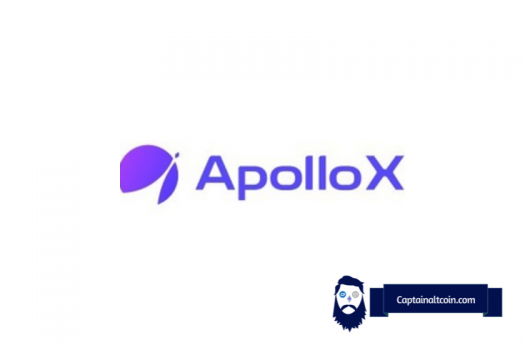 ApolloX Finance Review: Fees, Supported Coins & Countries, Pros & Cons
In-depth liquidity
Anonymity, since no KYC registration process is required. 
A wide array of Cryptos
High speed and stability
Increased autonomy on DEX
Reduced trading fee
Provision of wallets for users without cost
Trade of future perpetuals
---
Have you ever tried to consider the benefits a centralized exchange provides- Its user-friendly interface, the insurance policies offered by some to ensure your assets, multiple trading options, and its even-handed asset prices?
But what about the juicy advantages of a decentralized exchange too-  no governing authority, unlimited number of tokens, immunity to hacking, peer-to-peer exchange or network, and anonymity?
Thanks to the ApolloX team of professionals, you can actually enjoy the CEX and DEX on one platform, providing you with the best of the two.
ApolloX is a CEX-DEX platform where you can trade crypto futures such as the Ethereum futures and Bitcoin futures. It is the first of its kind to offer both a centralized and decentralized exchange. On the platform, you can choose to trade on both the CEX and DEX or on either of the two.
Apollo DEX is completely decentralized. With help from blockchain and atomic swaps, it keeps funds and carries out transactions without an intermediary. You can also trade on the platform without having to pay gas fees. A KYC process or regulation is not required to trade on the platform.
Of course, there is so much knowledge about this fantastic platform to take in. This article will provide you with enough information to satisfy your curiosity.
SERVICES AND FEATURES
---
Future perpetuals
---

A perpetual futures contract is a unique form of futures with no expiry date. This simply means you as a user can take hold of a position for as long as you like. It is common to find perpetual futures contracts traded at a similar price, if not equal to the market price. This allows you to speculate on the future course of price (short term or long term) with no time allotment or settlement date. ApolloX exchange presents its users with the choice of trading a broad array of Perpetual Futures Contracts on either its CEX or DEX.
DEX
---
ApolloX DEX was launched on the 15th of November 2021. It was formulated to provide liquidity, high trading speed, fixed transactions, and absolute decentralization, thereby promoting anonymity and additional security. ApolloX DEX offers solutions to common problems such as hidden fees and high commissions that result from centralization.
Interestingly, you can start trading on ApolloX DEX with no sign-ups and without having to pay gas fees. You can also purchase cryptos with your Visa/MasterCard.
What is Hedge Mode?
---
Hedge mode is an alternative to one-way mode, and it provides users with the capability of holding different open positions, be it long or short, in the same contracts or different contracts. Unlike the one-way mode, where two different orders cannot work simultaneously unless one is closed, the Hedge mode allows you to perform a seemingly complicated operation, which is opening both long or short orders under one contract at a time without losing one over the other.
APOLLOX SUPPORTED COINS
---
ApolloX allows the trade of coins and tokens such as:
Binance USD (BUSD)
Loopring (LRC)
APOLLOX DEPOSITS AND WITHDRAWALS
---
Fees
---
The platform does not collect fees on deposits, though it charges a withdrawal fee to offset the transaction fee when you withdraw from the platform's account to an external wallet. These charges may change unexpectedly depending on the existing condition of the network at the time of the transaction.
In fact, miners are paid these transaction fees to aid the continuous and accurate processing of transactions on the blockchain.
Be careful so as not to be enticed by the low gas fees offered by other unsupported networks if your selected network is not aggressive with the wallet you want to withdraw to; that way, you won't end up losing your funds.
Methods
---
To deposit crypto to your ApolloX account, you can make use of the QR code. Go to your selected platform that you intend to withdraw crypto from, scan the QR code that represents the ApolloX network address and continue with the withdrawal process to deposit to your ApolloX account.
Another option is to copy your ApolloX wallet address and paste it onto the other platform you want to withdraw from. Let's go through the steps together.
First, open your ApolloX account, go to 'Wallet' and then click 'Deposit'.
You'll find a list of different coins to select from; kindly pick your choice.
Go to the deposit page and click on the given network that supports your selected coin.
You'll get a QR code and a network address made up of letters and numbers, which stands for your deposit address.
Copy the address from your ApolloX account. Head to your external platform and paste the copied address on the address space.
To transfer crypto from your ApolloX account to other wallets or platforms, please follow the steps below.
Copy the receiver's address.
Open your ApolloX app to log in to your account
Go to 'Wallet'. Next, click on 'Withdraw'.
Below the coin list, you'll find coins within easy reach for you to choose from.
Paste the already copied address of the receiver in the address space.
Choose a supported network of your selected coin.
Enter the amount you want to transfer and wait for the network to pair automatically. You can do so manually if it fails to match automatically.
You will be charged a withdrawal fee from the total amount you want to withdraw.
Finalize the process by filling out the security verification.
Limits
---
When making withdrawals or deposits, you must not go less than the minimum amount provided by the platform; otherwise, the transactions will not be processed.
APOLLOX TRADING FEES
---

On ApolloX exchange, if a user places a maker order, the order will not be filled as soon as the price is entered. The order goes straight to the order book until it is traded, thus adding to the volume of the order book. A fee of 0% is charged for a maker order.
In a taker order, the order trades right away, replacing an already existing order with a corresponding price. As a result, the trading volume of the order book is reduced. A fee of 0.08% is charged as a taker fee.
Note that you must have crypto in your ApolloX account before placing an order.
Spot trading is the act of trading assets or commodities at the spot price or market price with immediate delivery. Presently, ApolloX does not provide spot trading on its platform.
DOES APOLLOX REQUIRE KYC?
---
KYC process is not required on DEX. That makes the registration process completely straightforward. CEX enforces KYC to ensure that users do not present false information to engage in fraudulent practices. ApolloX DEX is non-custodial, which means you have control over your funds. Therefore KYC is not necessary.
APOLLOX SUPPORTED COUNTRIES
---
Supports other countries aside from Cuba, Bolivia, Algeria, Libya, Bangladesh, Burundi, Iran, Somalia, CoteD'ivoire, Mali, Iraq, Morocco, Venezuela, North Korea, Congo, Zimbabwe, Ecuador, Syria, Nepal, Crimea and Sevastopol, Magnitsky, Liberia, Burkina and other countries where the land's own regulation does not permit the trade of digital assets.
Are US investors allowed on ApolloX?
US investors are not permitted to trade on the platform. Therefore, the platform does not approve the sale of virtual assets from the platform to such investors.
HOW TO START WITH APOLLOX
---
Open the app and press the 'Login/ Reg' box. It will take you to the login page. Click on 'Register' to begin the process.
You can choose to register with your email or with your phone number.
If you choose to use a mobile number, click on 'Register with mobile' and enter the right information in the spaces. For email, click on 'Register with Email' and enter the requested information
For either of the above methods, find 'Next' down the page to continue.
Complete the displayed puzzle by sliding it to the right.
You'll receive an SMS with a code. Enter the code immediately and submit it for verification. If you started with your email, the code would be sent to your email
Let's continue to verify your account.
Go to the Dashboard > Security > Google Authentication
Enable the Google Authentication button
Click on 'Next'
Simply follow the directions by entering the requested details to complete your verification.
DOES APOLLOX HAVE A NATIVE TOKEN?
---
Yes. ApolloX launched its native token known as APX towards the end of 2021. The token can be earned through trading rewards. It can as well be staked in hopes of upcoming rewards. APX can be traded on PancakeSwap, the earliest listing DEX for this token. A tax fee of 1% is demanded for each transaction with the token.
Read also:
IS APOLLOX LEGIT AND SAFE?
---
The platform does not misuse any information of its users. To promote its security, ApolloX allows you to enable both Two Factor Authentication and SMS authentication.
IS APOLLOX REGULATED?
---
ApolloX is regulated, and all its users contribute to its regulation. So ApolloX offers its services with the interest of its customers in mind. Both new and experienced traders are bound under equal trading terms. However, it doesn't seem to have any external regulating body.
CONCLUSION
---
So far, the ApolloX derivatives exchange is designed for everyone's benefit. New users can complete certain tasks to enjoy a beginner's reward.
Intriguingly, you can reduce trading fees on the platform by increasing trading volume. On ApolloX, it is possible to trade with the least deposit amount through leverage trading. The level of transparency makes it possible for buyers and sellers to trade with implicit trust.
With the help of its protocol, it is easy to build DApps and decentralized services on the blockchain. The platform's customer service support is round the clock.
As ApolloX continues to soar in the number of users, its aim to keep nurturing a booming ecosystem remains intact.
FAQs
---
PROS
In-depth liquidity
Anonymity, since no KYC registration process is required. 
A wide array of Cryptos
High speed and stability
Increased autonomy on DEX
Reduced trading fee
Provision of wallets for users without cost
Trade of future perpetuals
CONS
No fiats trade
No investment schemes
No yielding earnings from trading

CaptainAltcoin's writers and guest post authors may or may not have a vested interest in any of the mentioned projects and businesses. None of the content on CaptainAltcoin is investment advice nor is it a replacement for advice from a certified financial planner. The views expressed in this article are those of the author and do not necessarily reflect the official policy or position of CaptainAltcoin.com