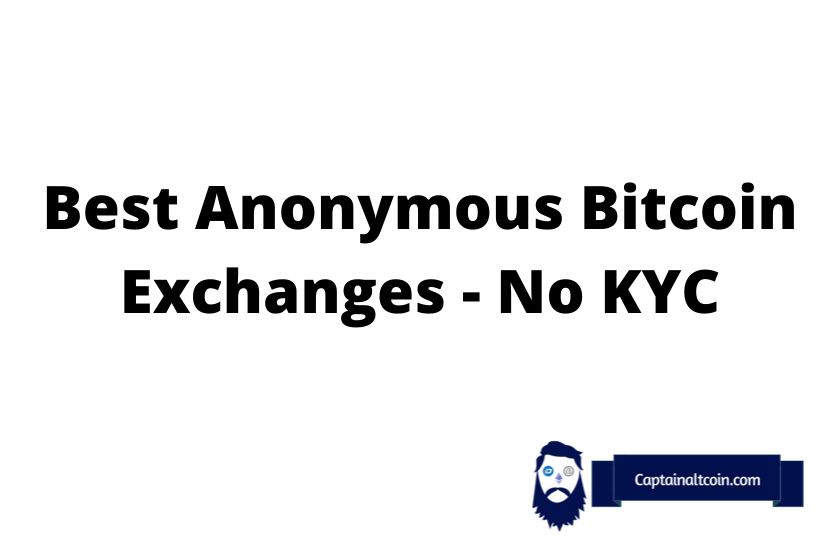 Best Anonymous Bitcoin Exchanges – No KYC
403 ERROR
The request could not be satisfied.
---
This distribution is not configured to allow the HTTP request method that was used for this request. The distribution supports only cachable requests. We can't connect to the server for this app or website at this time. There might be too much traffic or a configuration error. Try again later, or contact the app or website owner.
If you provide content to customers through CloudFront, you can find steps to troubleshoot and help prevent this error by reviewing the CloudFront documentation.

---

Generated by cloudfront (CloudFront)
Request ID: NUBCXXl9rCt97MCTfPKimuJV9lRZNGnmbcZADDSKYQ5yLBhQCeJbIw==

Anonymous bitcoin and crypto exchanges are rare these days but there are couple of them out there that are still working and worth mentioning.
The problem with Bitcoin is that it's not completely anonymous, because everything is recorded on a publically shared global ledger (the blockchain).
Know that if you leave a digital trail (such as an email address, government ID or a utility bills), then it is only a matter of enough dedicated time and resources to de-anonymize your transactions on Bitcoin's blockchain.
And that's why more and more people are trying to find ways to get Bitcoins without using an ID.
To support such demands, some companies allow you to use their services a without verifying your identity. This means that no personal details need to be provided during registration.
Anonymous Bitcoin exchanges are great for people who want to enhance their anonymity when they interact with the Bitcoin network, because in most of the cases you just need to provide an email and a password and you can trade instantly.
You might also consider using VPN as an additional layer of privacy protection when buying crypto.
Advantages of Anonymous Exchanges
The identity verification process at Bitcoin exchanges typically involves providing personal information, such as date of birth, address, name and attaching proof of residence and proof of identity documents. Most of the Bitcoin exchanges also require identity verification process for KYC – know your customer and AML – anti-money laundering – regulation applicable in the country where they are operating.
Many people want to avoid exposing personal information on a Bitcoin exchange, and there are several reasons for that. Users can hide their credentials so no authorities, be it tax authority or government will be able to see their profits, investments, and losses in Bitcoins. It is also possible that you just want to hide proceeds from various people, such as employees, creditors, or even spouses for different personal reasons. Other people then just do not trust the platform enough to provide their credentials to the people who own the site.
On the other hand, some exchanges also require providing various documents in order to prove your identity, such as a photo ID, driver's license, or passport and also a proof of residence. It takes some time to validate this information. At anonymous Bitcoin exchange you do not have to wait until the verification process goes through approval at the platform, which means that you can start trading right away after sign up.

Disadvantages of Anonymous Bitcoin Exchanges
The largest limitation of anonymous Bitcoin exchanges is that they apply a certain threshold for unverified users both in terms of daily or lifetime withdrawals and trading volume, which can cause potential issues to those who would like to engage in trading activity anonymously with a high amount of funds.
Also, this extra anonymity comes with a cost, and these methods are 5- 10% more costly than other conventional ways of purchasing Bitcoins.
Completely Anonymous Bitcoin Exchanges
At completely anonymous Bitcoin exchange platforms users do not have to provide any type of personal information in order to engage in trading activity. However, some of these no KYC crypto exchange 2022 platforms limit the amount of available funds to users or the different types of withdrawal and deposit methods for unverified users.
There are no anonymous exchanges that allow fiat deposits with bank wires or debit cards (credit cards). Some exchanges below allow trading with no KYC only for crypto payments
Binance – is one of the best known exchanges and trading platforms in the crypto space. It offers anonymous trading, deposits and withdrawals without KYC for all users up to 0.06 BTC withdrawals per day. You do not need to verify your identity or address if you stay below this limit – which means you can withdraw up to 60 Bitcoin words crypto per month completely anonymously. This should be enough for most users, unless you are a whale. Apart from that, Binance offers many other services such as margin trading or staking (interest on crypto deposits), which makes Binance a real competition for all banks and brokers.
Kucoin – another semi-anonymous exchange that allows crypto payments with no KYC for lower trading volumes. It is a great and fast-growing exchange with a lot of listed coins and digital assets.
PrimeXBT offers the possibility of margin trading without ID verification. All you need to do is enter an email and password to log in, and your account just needs to be funded to be ready for trading. Since it is a crypto-only trading platform, there is no way to deposit or withdraw Fiats, but this also means that there is no verification process at all and there are no restrictions on trading or deposit.
SimpleFX allows you to trade a range of different Altcoins, Bitcoins, Forex and indices without verification when depositing with Bitcoin. When you register, you will simply be asked to enter an email and you will receive an email with instructions on how to set up your password. However, if you wish to deposit or withdraw Fiat money from the platform, you still need to go through the verification process.
BaseFEX has launched its trading platform on the market without any KYC process in sight. You are never asked for personal information when using the website, you only need to provide an email for registration. BaseFEX only accepts deposits in Bitcoin and similar, you can only withdraw Bitcoin from the platform, they do not work with Fiat money at all.
BitQuick – BitQuick doesn't require verification to buy or sell Bitcoins. In fact, users don't even have to open an account to make a trade, and they only need to provide an email and enter an external wallet address. Sellers have to fill a form that requires a few information about them. However, the process does not involve providing any personal documents to the exchange. In some cases, document submission or the SMS verification may be requested by the platform. However, this is only on a case by case basis.
Bitsquare (aka BISQ) – Bitsquare is a fully decentralized exchange that requires no email ID, name, or verification. How to trade cryptos anonymously? To start, all you need to do is download their software, install it, register a password for your wallet and you are ready to trade. Currently, it is available on Windows, Mac, and Linux platforms and supports 126 cryptocurrencies (including BTC). However, trade volumes are low.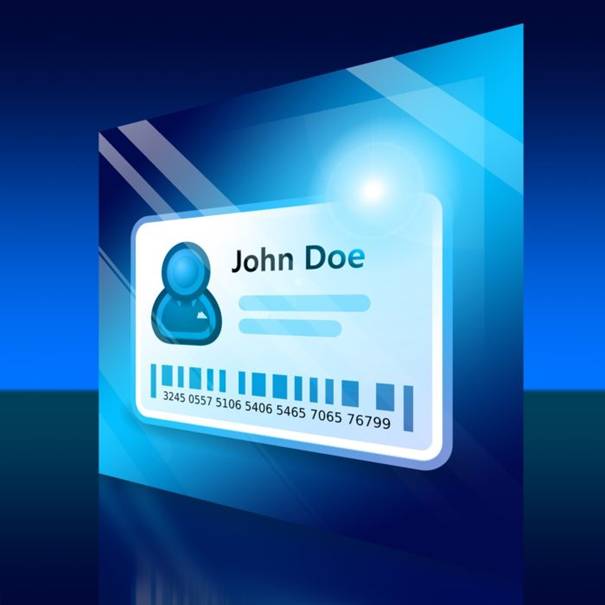 Semi-Anonymous Bitcoin Exchanges
There are a couple of Bitcoin exchanges where you can engage in trading activity right after signing up. However, the registration process involves providing a phone number. These Bitcoin exchanges often apply multiple levels of verifications. On the first level you do not have to provide too much information about yourself just to get started. However, limits are applicable in these cases too.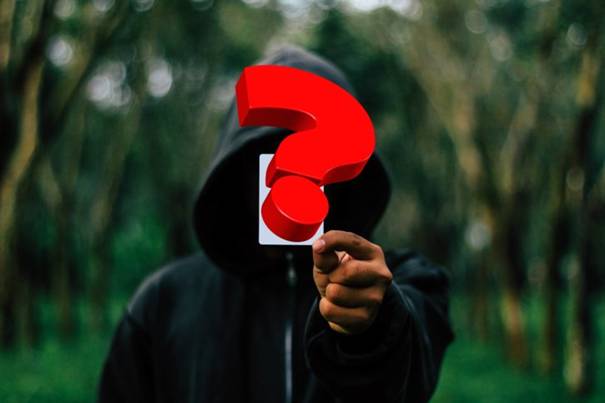 Xcoins – During the registration process at Xcoins, users have to enter their country, password, email, and mobile phone number for two-factor authentication (2FA). Users do not have to provide any personal documents. Also, no limits are applicable on the platform for unverified users.
Buysomebitcoins – In order to register at Buysomebitcoins, you have to enter your full name, phone number, country of origin, and the password and your account is created. For unverified users, the account limit is topped at $250.
Kraken – As a Tier 1 user at Kraken Bitcoin exchange, withdrawals and deposits are available in digital currency only. However, you can trade with both digital and fiat currencies without verification. The necessary personal information for registration includes full name, phone number, country of residence, and date of birth. Deposits in cryptocurrencies don't have a limit. On the other hand, withdrawals are limited to $2,500 per day and $20,000 per month.
Peer-to-Peer (P2P) Bitcoin Exchanges
Currently, there are two major platforms available on the market that enable peer-to-peer (P2P) Bitcoin trading – LocalBitcoins and Paxful . At P2P Bitcoin exchanges, you can purchase and sell Bitcoins directly from private individuals, and you can also keep a low profile and do not share any personal details during the purchase process.
Both of them require KYC now so they are no longer anonymous.
LocalBitcoins – LocalBitcoins is a Bitcoin start-up based out of Helsinki, Finland. It has been operating since 2012 and has on the ground buyers and sellers in nearly 15,000 cities across the world. You can meet sellers online and execute a trade offline, you can pay in cash or send them money via SEPA or PayPal or wire transfer or direct bank deposit (all depending on the seller). LocalBitcoins respects the anonymous nature of Bitcoin. This means that the ID verification process is not mandatory. To sign up, you need to provide an email address, but you can simply bypass this using an alias email. The exchange doesn't require any personal details. However, some buyers or sellers may request identification in order to proceed with the trade.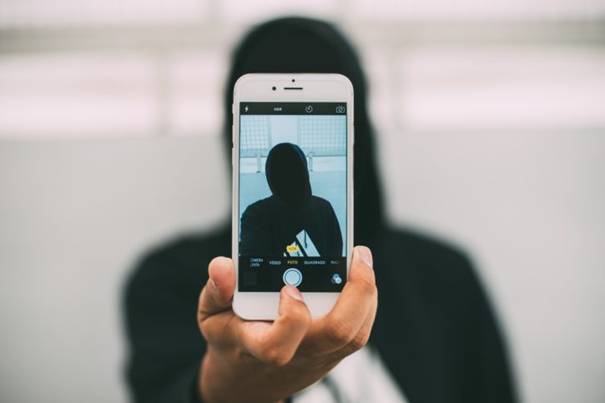 Paxful – Setting up an account on the site is easy and can be done in two ways: directly by filling the registration form available on their website, or automatically, after providing an email not yet registered in their database during the checkout in a purchasing process. Users are asked to click the confirmation link sent to the registered email, and to set two security questions. They can also verify their phone number and activate SMS notifications. They can opt for being notified of a broad range of activity related to their account via email. However, only alerts about critical movements are sent via SMS.
Conclusion – Anonymous Crypto Exchange
All the exchanges described above don't require you to use an ID verification to purchase Bitcoins. However, with more sophisticated techniques, you can be tracked.
You might accidentally disclose your Bitcoin public address online somewhere, or you can be identified by your IP or through the private Wi-Fi that you are using, or a seller might track you down from your mobile or vehicle number when you did your face-to-face Bitcoin/fiat deal with them.
These are possible methods of demasking anonymity. For more serious users of Bitcoin, I suggest they read our guide 6 Ways To Guarantee Anonymity When Making Bitcoin Transactions.
Thanks for checking out our review of the Best Bitcoin Exchanges for Anonymous Trading.
Happy trading!

CaptainAltcoin's writers and guest post authors may or may not have a vested interest in any of the mentioned projects and businesses. None of the content on CaptainAltcoin is investment advice nor is it a replacement for advice from a certified financial planner. The views expressed in this article are those of the author and do not necessarily reflect the official policy or position of CaptainAltcoin.com