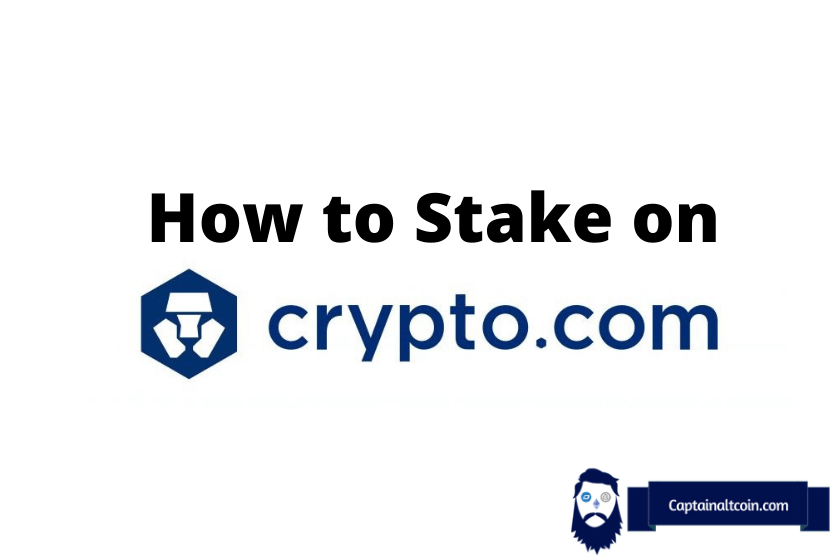 How Do I Stake CRO On The Crypto.com Exchange?
---
CRO is the native coin of the popular exchange site Crypto.com, and like many coins it can be staked for rewards in return.
In order to stake CRO you will need at least 1,000 of it, but to start benefitting from rebates and discounts, and more importantly in order to receive interest, a minimum of 5,000 CRO is required[1].
Once you have your CRO, head on over to Stake & Earn and then to CRO Staking, click on Stake CRO and enter the amount you wish to stake.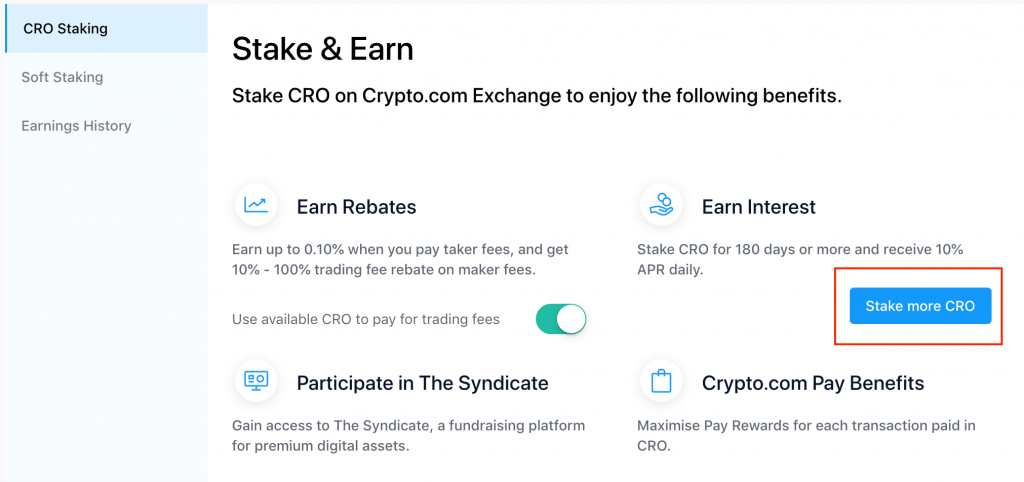 Now click on Review Staking and take a look at the details, once you've decided to start staking, select Confirm.
Upon confirmation you'll be able to see the amount staked and the number of days remaining until it can be withdrawn. Note that CRO Staking lasts 180 days, and your staked amount is locked for the entirety of that period and cannot be accessed[3].
CRO Staking Benefits
---
As with most native tokens, there are always incentives and benefits that come along with using and staking them, here are the benefits that come with staking CRO[1]:
*Requires at least 5,000 CRO
**Requires at least 10,000 CRO
How Safe Is Staking Cryptocurrency With Crypto.com?
---
In terms of site security, Crypto.com meets the high standards that exchanges should. They utilize a Zero-Trust, Defense in Depth security strategy, and all user cryptocurrencies are held in cold storage, using Ledger's Vault technology. They've secured a total of $360 Million in cold storage insurance against physical damage, destruction, or third-party theft[2].
Hot wallets only contain corporate funds which are secured by HSM and multi-signature key-generation and are used to ensure smooth processes for withdrawal requests. The USD balances of US residents are covered up by up to $250,000 of FDIC insurance, and these funds cannot be claimed by Crypto.com or its creditors[2].
From a customer service point of view, it seems that as of late users have been having trouble reaching customer service for assistance, as evidenced here on Trustpilot. The most likely explanation for this is the recent panic that was caused by the latest crypto crash; users must have been trading more than usual, and it seems like the servers as well as customer support may have been overwhelmed with requests.
How Do I Stake SHIBA INU On The Crypto.com Exchange?
---
SHIBA is the of the most popular meme coins and like many coins, it can be staked on Crypto.com for rewards in return.
In order to stake SHIBA on Crypto.com, just go to the Crypto Earn, and choose how much and long you want to lock them.
How Do I Stake VET On The Crypto.com Exchange?
---
VET is the of the leading supply chain-focused crypto projects and like many coins, it can be staked on Crypto.com for rewards in return.
In order to stake VeChain Thor on Crypto.com, just go to the Crypto Earn, and choose how much and long you want to lock them.
How Are Staking Rewards Calculated?
---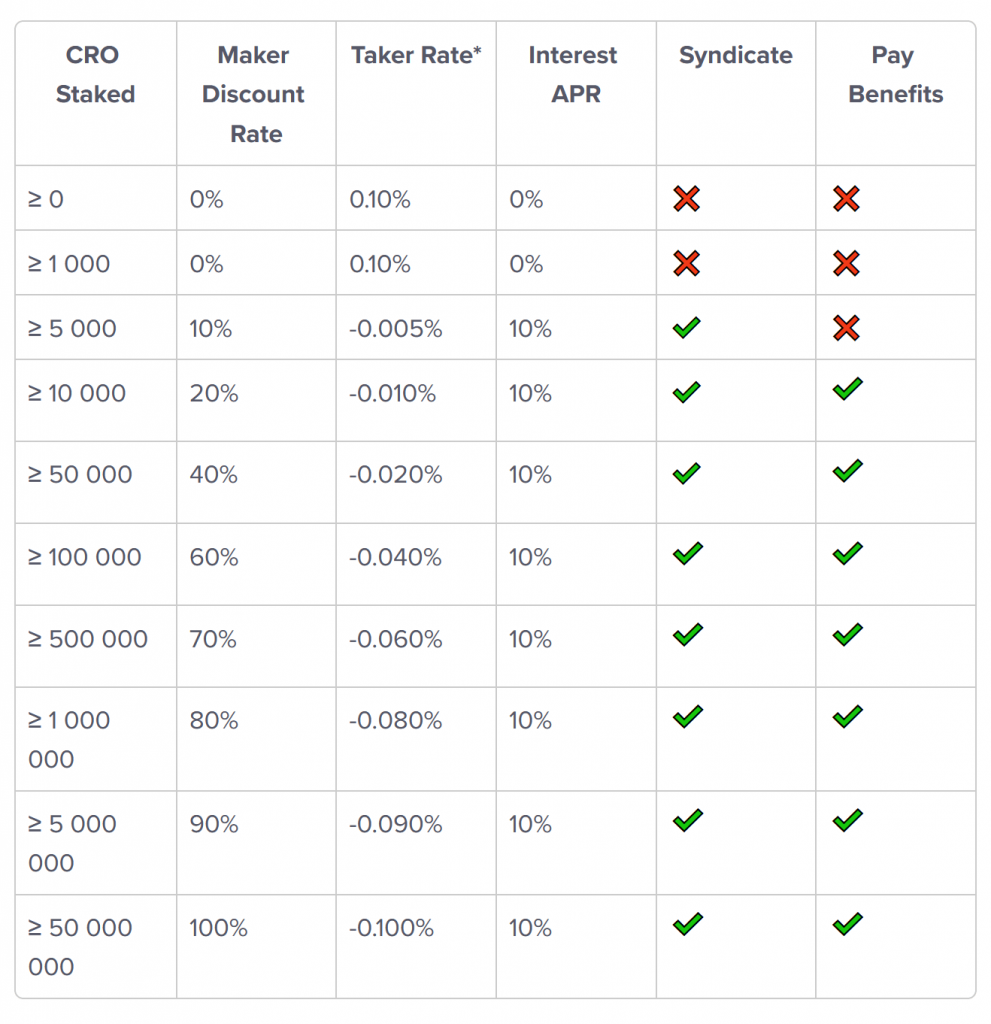 The staking rewards for CRO are currently 10% APR for amounts of 5,000 CRO and above, any amount that is less than 5,000 does not receive any APR interest[1].
The rewards are distributed daily across 180 days, after which your staked funds will be unlocked.
The formula that calculates the staking rewards is as follows[3]: CRO x (APR/365)
Example: 10,000 CRO x (10%/365) = 2.73972602 CRO a day.
How To Choose A Staking Platform?
---
There are various factors that are important to pay attention to when choosing a platform to stake your coins on. Here are key details you should take into account:
APR Interest: This is the annual percentage rate, i.e. how much interest you will receive for staking. The higher the interest rate, the more you will earn for staking.
Reward Frequency: Different exchanges pay these interests in different frequencies, some pay daily, others weekly… Etc.
Staking Bonuses: Some platforms offer additional bonuses when staking, but in most cases these bonuses are exclusive for staking their native tokens.
Staked Funds Accessibility: Usually, when you stake your funds, they become locked, but the extent to which they are locked differs from exchange to exchange. If you think you may one day need your staked tokens for example, then it is important to pick a platform that allows you to cancel your staking.
Security & Reputation: It's very important to pick an exchange that has solid security in place and a reputation for being fair and transparent with their customers.
Can I Increase The Staking Amount (Upgrade)?
---
Yes, users can always increase the staking amount with at least 1,000 CRO. Once upgraded, the 180 day staking period resets with the new amount[3].
To do this, go to Stake & Earn, then to CRO Staking, and click on Stake More CRO.
How Can I Unlock My CRO?
---
Staking CRO on Crypto.com comes in two different forms: CRO Staking and Soft Staking[4].
CRO Staking locks your assets for 180 days, and only allows you to increase the staked amount. You cannot withdraw these amounts until the staking period ends[3].
Soft staking offers more flexibility and does not lock your assets, however, offers far less interest and no benefits in return; and unlike CRO Staking, has a maximum limit of $100,000 in token equivalent. You need a minimum of 1,350 CRO in your balance to start soft staking, and in return, receive daily interest of only 2%[4].
If you wish to soft stake instead, you can do so by going over to Stake & Earn, and then to Soft Staking, where you can toggle the Earn Daily Interest on. You can toggle this setting off anytime you wish.


Crypto.com/earn is similar to staking but has significant differences and is only available for the Crypto.com app.
When Will I Receive My Daily Interest?
---
CRO Staking balances are evaluated every day at 00:50:00 UTC, and the interest rewards are paid within 1 hour in most cases[3].
What Can I Stake?
---
On Crypto.com you can only stake CRO, however, you can currently soft stake the following coins[4]: BTC, ETH, USDT, USDC, XRP, LTC, EOS, XLM, ATOM, CRO, LINK, XTZ, BCH, VET, ICX, ADA, ENJ, ALGO, KNC, NEO, DAI, PAXG, BAT, COMP, OMG, MKR, BAND and EGLD.
Each of these coins has different minimum amounts, and the API interest offered differs depending on the amount being soft staked[4].
Lastly, like CRO, there is a maximum limit of $100,000 in token equivalent that you can stake, so excess balances are not rewarded with any interest[4].
Also, check out our other staking guides:
References:
[1] Help.crypto.com/how-do-i-stake-cro
[3] Help.crypto.com/cro-staking
[4] Help.crypto.com/soft-staking

CaptainAltcoin's writers and guest post authors may or may not have a vested interest in any of the mentioned projects and businesses. None of the content on CaptainAltcoin is investment advice nor is it a replacement for advice from a certified financial planner. The views expressed in this article are those of the author and do not necessarily reflect the official policy or position of CaptainAltcoin.com