Pionex Review | Is Pionex Auto Trading Platform Legit & Profitable?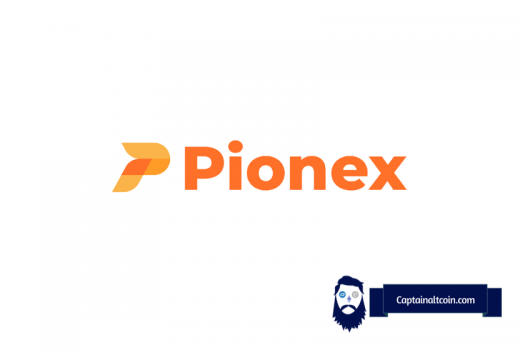 Pionex Review | Is Pionex Auto Trading Platform Legit & Profitable?
18 FREE integrated trading bots
Simple and intuitive mobile application
120+ cryptocurrency funding coins accepted
Money Services Business (MSB) license by US FinCEN
Basic, beginner-friendly bots + advanced bots for more experienced users
Excellent and innovative liquidity engines aggregated from Binance and Huobi
Low trading fees compared with other major exchanges at 0.05% maker and taker
Accepts fiat deposits via credit cards
Pionex is the first free, integrated crypto trading bots exchange worldwide. It's got 18 different bots, from the basic ones to the super advanced leveraged bots and structured products.
Each bot has a templated, AI made setup and an option to manually configure your trading action.
Pionex is one of the most transparent companies in the crypto space (great support in their Telegram and Reddit communities with no censorship) and if you wondered is Pionex bot safe or is Pionex a scam – we can give you a resolute answer to both questions: Pionex is 100% legit, very profitable (with the right setup) and not a scam.
Pionex
Pionex is completely free to use, has very low fees (0.05% in comparison to 0.10% on Binance or Kucoin which are considered low as well). They have a thriving community where you can exchange ideas and bot setups. There is also a solid number of experienced traders whose bot strategies can be copied. Pionex's mobile app works great and everything can be done via it. Pionex grid bots are way more powerful than their competition as they allow 30 concurrent bots on the same trading pair, you can increase investment, change the trading range and take the profit without stoping the bot - can't do any of it on other bots (except on Kucoin bot).
PROS
18 FREE integrated trading bots
Simple and intuitive mobile application
120+ cryptocurrency funding coins accepted
Money Services Business (MSB) license by US FinCEN
Basic, beginner-friendly bots + advanced bots for more experienced users
Excellent and innovative liquidity engines aggregated from Binance and Huobi
Low trading fees compared with other major exchanges at 0.05% maker and taker
Accepts fiat deposits via credit cards
CONS
No demo account
No telephone contact number
No support for custom trading strategies
It was created in 2019 and is one of Asia's fastest growing platforms with more than 30 million dollars in trade volume daily. It is an automated crypto trading environment. Today there are more than 100,000 users on the exchange, served by a team of over 100 professionals plus the founder and CEO.
The company is licenced under the USA Money Services Business (MSB) with the Singapore Monetary Authority (MAS). Liquidity motors from both Huobi Global and Binance are included so that the crypto trading bots can comply with orders 24/7. BitUniverse has also backed Pionex. This along with the investments of renowned Chinese venture capital firms including ZhenFund and Gaorong Capital has given even more legitimacy to the company.
Overview
---
Pionex is not just another crypto exchange as it offers the opportunity to develop personalised automatic strategies with free bots. API key trading is becoming more and more sought after, allowing traders to forego the need to analyse charts around the clock. Pionex provides 18 free trading bots ideal for both beginners and experienced traders.
Bots are generally sophisticated and require customer programming and coding skills, the lack of difficulty in setting up Pionex bots is thus a distinct benefit. You can also follow top investors through copy trading bots too.
Pionex is a Singapore-based exchange with 18 built-in bots, which contrasts with standard cryptocurrency exchanges in which you must connect a trading bot. Pionex now has a daily volume of about $30 million.
Pionex US vs Pionex
---
Pionex has a global and US-specific platforms. The main difference is a reduced offer of bots on the US platform. Due to U.S. law, people who live in the U.S. are not allowed to trade with leveraged bots, margin, and leveraged tokens. US users can trade any token on the spot market.

Features
---
Pionex has a number of unique characteristics that set them apart from other trading bot providers. For example:
Price of the Trigger
---
You can establish an optional Start-price for the Bot using the Trigger Price function. After you construct the Bot, it will freeze your assets and will not do anything until the Trigger price you specified is reached. When that occurs, it will begin as if you were creating the bot normally at that price.
Stop Loss Price
---
The Stop Loss price feature allows you to set an optional "emergency" sell price below your lower limit price (or above the upper limit price on Short-Bots). If that price is reached the bot will be closed and all base-assets will be sold to prevent further losses if the price keeps going down.
Close Bot at
---
The "Close Bot at" price field allows you to select a value that is higher than the bot's cancellation price. All of your assets will have been sold at this time because it is already outside of your price range. By employing this function, it will cause you to close the bot if the price goes to high/low to prevent you trading in an unfavourable price range.
AI Backtesting Feature
---
The AI feature was added to help new users build up their first Grid Trading Bots without any prior knowledge, but it can also be valuable for traders who are unsure about the parameters to use when starting up a Bot.
Grid Spacing – Arithmetic/Geometric
---
This parameter simply allows you to select the system in which you want your orders to be placed in relation to one another. Do you want to have the same price difference or % difference between your orders all of the time?
Release Profit
---
Due to high demand from the users of Pionex, this feature was recently added to the Pionex App. Traders can utilise "Release Profit" to release their profit from Grid Bots and Reverse Grid Bots without having to cancel them. This is especially handy if you have long-running Bots that have already generated a significant profit. This helps to secure your profits and make sure they won't be lost by the bot.

Orders displayed on the Chart
---
Pionex recently launched a new feature, which displays all open orders of a Grid Bot right on the price chart, this feature was added after strong demand from users. This allows traders to see the Grids of their Bots right on the chart, making for an easier bot experience.
Fees
---
Pionex has no monthly fee, but only a 0.05 percent rate as a trading fee. Pionex's trading fee is below market's average.
Limit of Number of Bots You Can Run
---
In a single trading pair, you can make up to 30 bots. This is more than enough for the average trader.. You can run it on another pair or re-evaluate the current running bots if you still need extra bots.
Minimum Funds to Run the Cryptocurrency Trading Bot
---
Although there is no minimum deposit amount with Pionex, each trading pair has a minimum order volume. That's why, in some pairs, users may be able to set up a grid bot with less than 50 USDT, but not in others. You can pick a coin that requires fewer grids and reduce the number of grids in your range. The minimum order volume for mBTC, for example, is 0.1USDT or 0.01MBTC, making it a reasonable choice.
Pricing
---
Pionex is free, unlike most of its competitors. They earn their money through trading fees you pay when running your bots (the same fees you pay on any other exchange you use for trading).
For Binance and Huobi Global, Pionex is a market maker and as such has low fees from the two exchanges. The exchange's price structure is 0.05% every trade, which is competitive compared with 0.1% in Binance & Kucoin and 0.15% in Cryptohopper. Pionex trade bots are not subject to additional costs.
For those with a trading volume of 300,000 USDT, market-maker programs are available. Billing costs stay at 0.05%
Deposits
---
You can deposit all major cryptocurrencies and from recently, fiat as well via credit card deposits. That will cost you 3.5% for European deposits and 4.5% for non-European users.
Coinbase and Binance are recognised as regulated fiat gates that can be used by global users to transfer assets into a Pionex account. You should make sure the deposit networks do not lose assets; the broker gives clear online training on how to move assets via different gateways.
Pionex does not have a minimum deposit, balance or funding fee requirement, even if every trading pair has minimum order volume. Deposits may take up to 1 hour to appear on your account.
Withdrawals
---
Customers can withdraw only crypto, no option for fiat withdrawals.
In addition to quantity constraints, there is a withdrawal rate that changes per coin. However, the provision of KYC information may increase withdrawal limitations Pionex's withdrawal fee is 0.0005 BTC per BTC-withdrawal. 
Liquidity Aggregated Engine
---
Roughly 60% of Binanace and Huobi orders are available to users of Pionex. The remaining 40% on order books are not legitimate and cannot be used. This is still a very high number available to traders and helps to ensure that orders are filled on Pionex.
How to Use a Grid Bot on Pionex
---
GRID Bot is the emerging star among several crypto trading companies. It is a powerful yet old trading approach that benefits from the fluctuating crypto market. You only need to define a range for it, which will assist you to "buy low and sell high" automatically in the region.
It buys and sells orders in certain price areas, therefore guaranteeing the standard volatility for tiny and stable earnings. It is ideal for beginners or already established traders.
0.2% to 0.5% per day is achievable with a grid bot. You can average about $10 per day with about $2,000 in the market using grid bots.
STEP BY STEP GUIDE TO USING GRID BOT
---
Deposit funds – You first need to deposit cash to start using Pionex.
Choose a Trading Pair and Set the Parameter for GRID Bot
A GRID Bot is available in two modes. You can use the AI strategy to set up your GRID bot if you are new to the GRID Bot. You can also create your own Set Myself strategy.
How the "AI Strategy" Mode of the Grid Bot Works
Over the last seven days, the bot estimates coin volatility. On this basis, the bot determines the channel or range of the upper and lower values to trade in internal swing.

The Grid Bot divides the amount assigned to your selected trading pair. It sets up a limit grid for buying and selling orders on the channel selected. So, the bot sells X and takes profits in Y, when the price reaches one of the lines above the present rate. When the price falls, Y will be bought. And so on, while the price stays on the channel.
How the Grid Bot Works in Set Myself Mode
---
You can set the price range, the number of grids, and the distance between them independently in the Set Myself mode. These changes will enable you to improve the strategy with only some basic knowledge. Recall that, when working in the Grid Bot manual mode, the minimum gaps between grids must be larger than the commission size multiplied by two (sale & purchase charges) for the bot to make a profit.
Check the Performance Every Day
---
Pionex offers extensive data on your GRID Bot's performance. The performance of crypto-traders can be visualised with GRID Bot data.
Pionex Reverse Grid Bot
---
Reverse grid bot is as same as normal grid bot. Only diference is, that you use first currency in pair, and it shows you how much tokens did you earn, instead of usdt. But consensus is still the same. Buy when it is goin down, sell when it goes up.
Futures Grid Bot (Grid Bot With Leverage)
---
Works the same way as regular grid bot but you trade with leverage. When you open a trade with leverage, there's a price that's calculated automatically. This is the 'liquidation price' and if the price hits that, then 100% of your money is gone and you'll be 'liquidated' – the trade automatically closed out and you get a -100% return on whatever you put into the trade.
Pionex Arbitrage Bot (The Crypto Arbitrage VIP Bot)
---
Spot Futures Arbitrage Bot profits on coin price volatility by buying short futures positions while keeping the same amount in the spot market. This ensures you have almost no capital risk because you may sell your spot contracts to offset the loss on your short positions if the ticker price rises. The financing fee, which is delivered to holders of short positions and can be checked in Binance or the Pionex app, is how the bot makes money.
Pionex DCA Martingale Bot
---
Martingale is predicated on the notion that you will ultimately be correct and earn by averaging down.
In my experience, the bot buys in increments, establishing a new profit objective when the price falls. Small buy, but 5 safety orders.
1/32, 1/16, 1/8, 1/4, 1/2
This is the proportion of your position at risk as the price passes safety orders. Price declines, rolls downhill, and retraces for bigger gains.
In a rising market, you only get the rise up to the take profit ratio, 1% or 0.5% etc.
Suggestions.
Be careful with pricing. If you set the scale at 1 or less, you risk rapid disaster if the price drops because that delivers a little amount before safety limits. I've tested price ratios. 2.0% is a secure cushion, 1.5% is more profitable, and 1.2% is harmful because it's just 6% compared to 10% with 2.0 or 7.5% with 1.5. At 1.2, the bot went underwater.
Take profit ratio is also optimal. If you set it at 0.1%, you'll have many executions but little profit. If your profit objective is above 0.7%, the price is less likely to rise in a declining market. I've noticed that 0.5% and 0.6% give roughly 1-5% larger results.
SHIB is suitable for a Martingale bot due of its price volatility. A Martingale bot might be used to hedge a SHIB investment, for example 15,000 in a Martingale and 5,000 in SHIB. You'll make money if SHIB goes sideways or 10x.
Pionex bots have greater APR potential then staking on major currencies and liquidity in case the market shifts. To use pionex bots to establish a good entry point, you must understand trading and technical analysis.
Pionex Rebalancing Bot
---
Your portfolio will be rebalanced every 5 minutes by the rebalancing bot. The bot will skip that period and wait for the next one if the rebalancing amount is less than the minimum order value for that pair.
1-hour or 4-hour intervals are the best (for BTC + USDT bot but since the crypto market moves in a similar manner to BTC, this might apply to other coins). A 3% to 5% threshold is the best for BTC USDT rebalancing bots (might not apply to other coins). Rebalancing based on threshold produced slightly better results.
HODLing tends to perform better than rebalancing in the bullish market (BTC-USDT bot). Rebalancing tends to perform better in the bearish market.
Pionex Structured Products (Dual Investments & Covered Gain)
---
Similar to selling put options, dual investment operates in the same way.
Basically, there are 2 possible outcomes if you purchase a Dual Investment product (invest USDT based on BTC) on settlement day:
Your investment plus interest (based on the APR) will be converted to Bitcoin when the market price reaches the desired price.
You will get your investment plus interest in USDT if the market price exceeds the target price.
How can you use dual investment now that you are aware of how it operates?
First, choose a coin that you like or are at ease keeping for a long time.
→ I like BTC and ETH, so I'll pick dual investment products Invest USDT with ETH or BTC
Next, choose an appropriate product depending on your tolerance level and period.
Consider the following scenario: You want to purchase Bitcoin, but you believe that its current price of $19,800/BTC is too high.
So you want to purchase Bitcoin but at a discount and believe that Bitcoin's price will decrease this week to the level at which you are prepared to purchase. You may buy a 2-day Dual Investment (Invest USDT based on BTC) with the goal price that you're willing to buy BTC at, and by doing so, you obtain additional interest from the dual investment's APR, as opposed to simply waiting with your cash and not earning any interest.
Consider purchasing a 2-day Dual Investment with a target price of 19,000 USDT (invest USDT based on BTC). Let's examine some potential outcomes for this:
The Fed declared that there will be further rate rises in the future, and BTC dropped to 18,500 on settlement day as a result. As a result, you now have to purchase BTC at 19,000, incurring an unrealized loss. However, you still purchased BTC at a price that you felt comfortable holding and that was lower than it was yesterday. Therefore, you are aware that BTC is still a decent investment to keep long-term even though you must accept a short-term unrealized loss.
In case 2 (BTC goes south), you would maintain your USDT and receive more interest from the APR. You would then repeat the procedure and continue purchasing Dual Investment.
Scenario 3 (BTC increases): BTC increases to 21,000, you maintain your USDT, and the APR provides you with further interest.
TIPS:
It's not always a good idea to go after the dual investing option with the highest APR.
It's crucial to choose a cryptocurrency that you want to keep for a long time and one whose price you are comfortable with.
You may be able to reduce your average cost base through dual investment. Once you've been switched to BTC, you can employ the Covered Gain (second technique) to further reduce your cost base.
The second structured product is Covered Gain.
When you wish to purchase a cryptocurrency, you utilize Dual Investment, and when you already own that cryptocurrency, you use Covered Gain. Let's start by defining Covered Gain. Selling call options is akin to covered gain.
When you purchase a BTC covered gain while already owning Bitcoin, for instance, there are two possible outcomes on settlement day:
Your BTC plus interest (based on the APR) will be converted to USDT at the goal price if the market price exceeds the target price.
Target price = market price; you will receive your BTC back plus additional interest based on the APR.
You only profit from holding cryptocurrencies when their value rises. But with Covered Gain, you may make money when they move up, sideways or down. Assume that you purchase BTC at 19,800 and a 2-day BTC Covered Gain with a target price of 20,500. There are 3 possibilities:
Scenario 1 (BTC declines): You continue to hold the BTC that you planned to hold while earning more interest from the APR.
In case 2 (BTC price declines), you maintain your BTC and receive more interest.
Scenario 3 (BTC increases): BTC increases to 21,000, your BTC was sold or switched to USDT at the target price of 20,500, and you benefit from the increase in price as well as the APR. The only drawback is that if you sell BTC at 21,000, you will not receive the additional earnings (but who can actually time the top).
TIPS:
Don't allow the price rise too far over your goal price since you risk missing out on additional rewards.
Use it for a cryptocurrency that you intend to hold anyway,
To earn a higher APR, consider assets with target prices that are closer to the current price if you believe that the price will decrease.
A little reminder: You may automate the following tactics by using auto orders:
Utilize side-gains for a dual investment
For Covered Gain, use Covered Gain(Auto).
User Experience of Pionex Mobile First!
---
Pionex offers a web-based, proprietary business platform that can be supported by all major web browsers such as Safari, Chrome, Firefox and Explorer. The platform is advanced and easy to navigate and includes key features such as:
Coin Rankings
Live Market Capital
Live Chats
Buy/Sell
TradingView Chart
Customizable User Interface
Trading History
Mobile App
---
The Pionex trading platform is primarily designed for mobile use, with a dedicated application available for download to iOS and Android devices. The app allows you to create grid trading bots, DCA bots and more wherever you may be.
You can track strategy statistics, receive real-time news and notifications and action price gap control from mobile and tablet devices to maximise your profit potential. The app has a clean but intuitive design with positive user rankings pushing it up the app store's leaderboard.

Performance and Security
---
Pionex provides a safe business environment that complies with US agencies' security regulations. The broker also holds more than $10,000,000 in investment from leading companies, such as ZhenFund and Gaorong Capital.
Pionex keeps their funds with trustworthy exchanges such as Binance and Huobi, furthermore they have received an MSB license from FinCEN, furthering their authenticity.
Regulated in Singapore and the United States
---
The US MSB (Money Services Business) licence has been obtained by Pionex. Binance, Huobi and several top exchanges have been licenced in the similar way.
Risks of using Pionex trading bot
---
All trading strategies have risks and this is inclusive of bot trading. Strategies that are not well refined can fall victim to unpredicted market moves and find themselves unprotected. It is critical that you put enough failsafes in place so when the market takes an unexpected move, bot parameters ensure it is limited.
Read also: These are the best crypto bots for scalping.
Pionex vs. Competitors
---
Pionex delivers to its users the following advantages that competitors cannot seem to offer.
Low costs: The Pionex Maker Fees Plan implies that, whatever the trading volume, your transactions are set at just 0.05% in fees.
Trading bot access: for no additional price, Pionex provides access to twelve single bots.
An all-round smartphone app: User experience is often bad when it comes to cryptocurrency trading apps. The Pionex app was deemed to be simple to use and browse, straightforward to find and use bots and common commands.
Conclusions
---
Pionex is a rapidly developing and unique cryptocurrency exchange offering a broad range of easy but smart trading bots which are highly customisable and offer a plethora of strategies. Althoughit is quite a new platform, there is a great degree of security and an amazing level of financial support from major investors, suggesting it to be a great platform with a long future.
Although the automatic trading features are available for new traders it is not possible to test the broker before risking funds due to the absence of a demo account.
Read also:
FAQs
---

CaptainAltcoin's writers and guest post authors may or may not have a vested interest in any of the mentioned projects and businesses. None of the content on CaptainAltcoin is investment advice nor is it a replacement for advice from a certified financial planner. The views expressed in this article are those of the author and do not necessarily reflect the official policy or position of CaptainAltcoin.com