Uphold Review – Fees, KYC, Deposits & Withdrawals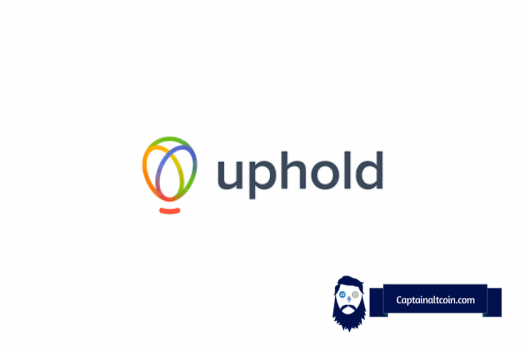 Uphold Review – Fees, KYC, Deposits & Withdrawals
Tight security
Anything-to-anything trading
No hidden fees on transactions
A Beginner-friendly interface
Crop 1 Minute Review
---
Crypto is the future of global exchange, it has changed the perspective of the global audience in terms of convenience as well as security. There are several platforms that help in its exchange, which include Binance, Kraken, Coinbase, Gemini, etc. We are here to discuss one of said platforms, Uphold.
Uphold, based in New York, USA, has been in the game since 2015. It is a multi-asset exchange medium, which gives you a whole lot of selection to exchange different assets, other than buying and selling cryptocurrencies. 
We go over Uphold's legitimacy and assessment further in this blog in thorough detail. Without further ado, let's get into it.
Best For
---
The USP (Unique Selling Point) of Uphold is that it offers more tradeable commodities than all its major competitors. On top of that, Uphold also doesn't charge anything on deposit fees, trading fees, and withdrawal fees, which means no additional fees on sending money or other assets. Sounds wonderful, doesn't it?
And that's not all, if you are looking to invest in the well-established precious metals industry, Uphold is also your place. Besides that, Uphold's sign-up process is also minimal, making it one of the easiest to register trading platforms.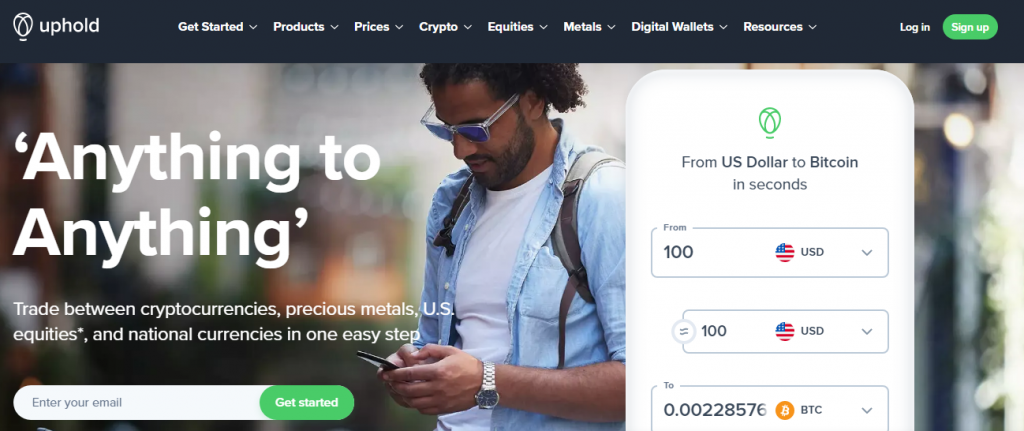 Why Uphold Over Others?
---
Uphold provides frictionless foreign exchange and cross-border remittance for members in 184 countries, using 80+ currencies (conventional and crypto) and commodities. Uphold has facilitated over $4 billion in transactions since its creation back in 2015.
Uphold is a multi-asset digital money platform that serves a global market with a range of traditional and modern finance-based services. Customers can trade directly between asset classes with embedded payments, supporting a future where everyone has access to financial services, thanks to Uphold's unique "Anything-to-Anything" trading experience.
Features
---
Uphold's main features are:
Sending and Receiving Money
Holding Money
Instantaneous Control On Funds
Conversion of currencies
Encryption Programs
Trading of Assets Like Fiat National Currencies and Gold 
Cross-border payments
On the homepage of the Uphold website, the exchange is compared to its main competitors: Coinbase, Robinhood, and Revolut. Uphold, for example, claims to provide customers with access to seven different blockchains. Coinbase, on the other hand, presents only five. The other two candidates do not have any blockchain experience. The availability of four tradable commodities is another area that this exchange highlights. No such option exists in its competitors' domains.
How to Deposit/Withdraw on Uphold? (Payment Methods)
---
You can fund or withdraw from your account using a credit card, debit card, wire transfer, or by using a range of different cryptocurrencies.
How to add and withdraw funds via SEPA (Web classic view)
---
To add and withdraw funds with your SEPA bank account:
Go to your Uphold account and sign in.
Choose the card to which you want to add funds and then click 'ADD FUNDS.'
Select the SEPA FUND option.
Get the bank account information (including the Card Reference)
Input this info and you can then transfer the money.
How to withdraw funds:
---
Go to your Uphold account and sign in.
Select the card from which you want to withdraw funds and then select SEND TO BANK ACCOUNT.
Select a bank account from your menu, or enter the bank account information manually.
You can change the name of your bank account to make it easier to remember in the future!
Fees
---
Uphold is great when it comes to fees. Withdrawals, deposits, and trading are free with the site which is a major benefit, especially for those with bigger accounts who suffer from the fees more.
When it comes to Service fees, Uphold charges a spread. This sits at around 1% for BTC and ETH. This number is bumped up to 3% when it comes to precious metals. There are of course also network fees from the cryptocurrencies themselves.
Instant Access
---
Choose an asset to spend: cryptocurrency, commodities, or cash. There is no need to wait, there are no international transaction fees, and there is no hassle. Uphold is brilliant when it comes to speed and ease of use.
Use It Anywhere
---
Uphold is available all around the world. It is extremely user-friendly wherever you are due to its easy user interface and mobile app.
2% Crypto Reward & 1% Cash Back
---
For every transaction conducted in USD, you'll get 1% back in USD and 2% back in the cryptocurrency you have on your card for usage.
Supported Assets (Fiat currencies and Crypto)
---
Uphold gives its users multiple varieties and assets to trade, it has been the platform with the highest number of available trading options. Uphold features a range of 50 different cryptocurrencies and stablecoins. Moreover, they also support the precious metals Gold, Silver, Platinum, and Palladium and their trade.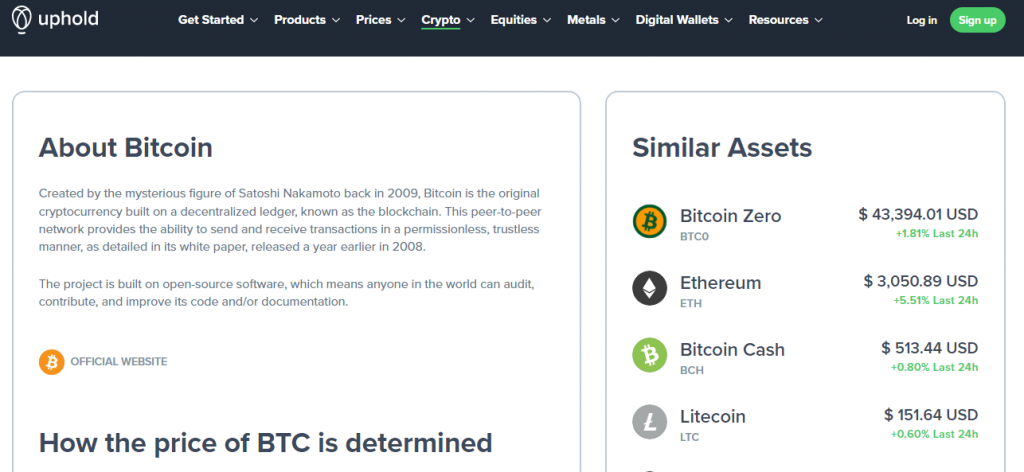 Users on Uphold can also trade Fiat national currencies. But it doesn't stop there, Uphold users can purchase stocks in around 40 companies, which include, Amazon, Apple, Facebook, Microsoft, and other blue-chip stocks.
Supported Countries
---
Uphold users can fund and withdraw via their bank accounts in the following countries:
Austria
Belgium
Bulgaria
Croatia
Cyprus
Czech Republic
Denmark
Estonia
Latvia
Lichtenstein
Lithuania
Luxembourg
Malta
Finland
France
Germany
Greece
Hungary
Iceland
Ireland
Italy
Monaco
Netherlands
Spain
Sweden
Switzerland
United Kingdom
United States
Norway
Poland
Portugal
Romania
San Marino
Slovenia
Slovakia
Uphold Auto-Pilot
---
Uphold Auto-Pilot is a very simple feature that helps you to regularly purchase cryptocurrency for your portfolio. This keeps your investment easy and stress-free, knowing that every month/week you will be putting a little bit of money away. 
Uphold Education
---
If you're new to investing, you might want to brush up on your knowledge of currencies, jargon, and the variations between cryptos before making your first trades. Uphold provides consumers with a number of innovative features to help them educate themselves before investing in their preferred asset. Here are a couple of our favorite instructional resources:
Cryptonary: Cryptonary discusses a  range of topics, such as different coins use cases, the difference between coins and tokens, and more. You'll adore Uphold's "Cryptonary" if you've ever been perplexed by the unusual jargon traders and holders use in reference to their positions and strategies.
Cryptonary, as the name implies, is a sort of crypto-dictionary for all the cryptocurrency phrases you might come across during your research and experience in the space. Cryptonary provides a wide range of meanings, from specific currency offerings to slang and comedic phrases like "FUD." Understanding terminology can help you have a better grasp of trading at Uphold and with other ventures in the space.
Uphold's unique Cryptonary helps you acquaint yourself with some of the phrases you need to know, from coin offering definitions to more colloquial terms.
Open API
---
If you know how to code, you can use Uphold's open API to improve your investment skills. Uphold's open API framework includes all of the tools and features you need to build services and apps that work with the Uphold platform. You are also able to link your Github projects to Uphold to transfer work that has already been finished to the new platform. Uphold even has a sandbox feature that you may use to test your ideas. Uphold's open API system allows you to use your trading and investment account in a variety of ways.
 Two-factor authentication (2FA) is enabled by default on all accounts.
Uphold blog
---
The Uphold blog is a great place to start if you're interested in learning more about the cryptocurrencies you can buy and trade on Uphold, especially newer ones that are generating heat, as these will likely be written about in time. As more cryptocurrencies are added, the Uphold blog will publish a series of introductory explainers, including Chainlink, Digibyte, Stellar Lumens, and much more. Uphold's introductions to each of these great projects can help you better analyze risk before you place your order, from risks to team records.
Uphold Unboxed is a daily market newsletter that covers what's hot, what's not, and how large and developing cryptos are performing. It's fantastic for identifying lesser-known coins early on and keeping an eye on them.
Uphold Customer Support
---
Uphold's customer service team can be reached in a variety of ways.
By email: You can send an email address to support@Uphold.com with general questions. Send an email address to hello@Uphold.com to introduce yourself to the Uphold team or to ask a non-urgent, general question about the company.
Through social media: Send a private message or a tweet to @AskUphold to contact Uphold on Twitter. To use this feature, you must be logged in to your Twitter account.
In addition, Uphold has an in-app help section where you can easily peruse the platform's FAQs and discover solutions to the most often asked problems.
Uphold Remittances 
---
The platform provides frictionless foreign exchange and cross–border remittance for members in 184 countries, using 80+ currencies (conventional and crypto) and commodities. It has facilitated over $4 billion in transactions since its inception in 2015.
Uphold Mobile App
---
The Uphold mobile app is simple and easy to use, complimenting the desktop platform's focus on simplicity and "Anything-to-Anything" transfers. The following are some of the features:
With just two clicks, you can make the following exchanges: You can place an order right away, exactly as if you were in the web-based marketplace. Simply navigate to the "transact" tab, choose your funding option (linked bank accounts, crypto networks, and credit cards), and proceed to the next step. You can conduct your trade-in in as little as 30 seconds, even if you've never bought or sold an investment asset or currency before with the organization.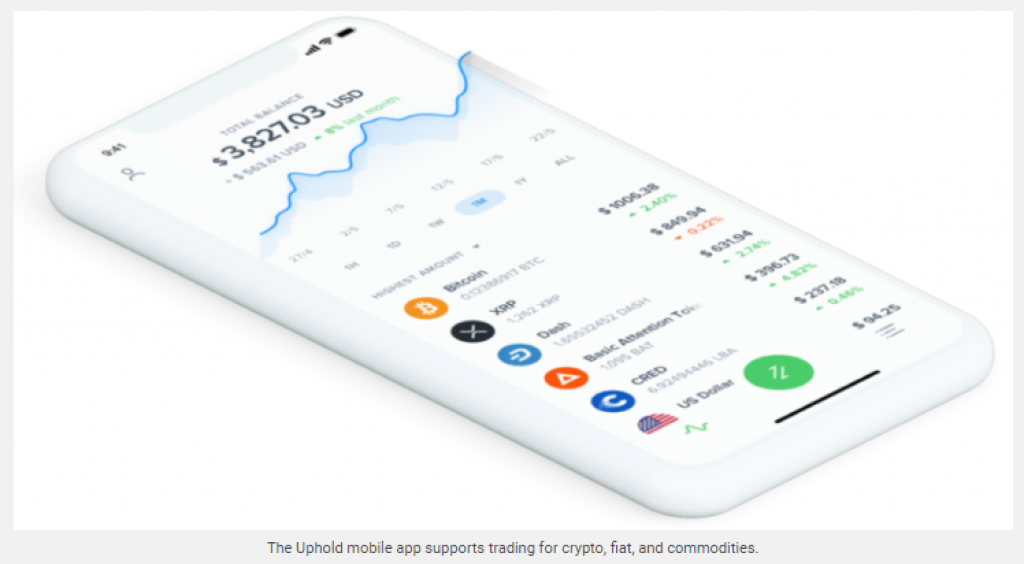 Uphold delivers real-time market data on a huge variety of assets, including Bitcoin and precious metals. The price information is typically calculated to the fifth decimal place, allowing for very precise calculations and some very intricate trading.
The following features are available on the desktop: No matter where you are, you can use your Uphold app to invest, monitor your portfolio, send money to friends and family, and more.
You can withdraw funds from your bank or credit card and deposit them straight into the asset you want to buy using the "From" and "To" interface. Because it allows you to fund and trade on the same screen, this tool is a breeze to use. The app is available for both iOS and Android devices and is free to download.
Uphold Alternatives
---
Blockonomics, Binance, and Robinhood are among Uphold's main competitors. From the list below, you may find additional Uphold competitors.
Blockonomics
---
Entrepreneurs can take complete control of their Bitcoin payments with Blockonomics. It makes paying employees with Bitcoin simple, by reducing costs and currency conversion headaches.
When Should You Use Blockonomics?
---
The invoice-generating feature provides a simple way of paying staff. This is typically used by firms with geographically varied staff and a large number of currencies and cross-border transactions in the system.
Binance
---
Binance allows you to buy and sell cryptocurrency in minutes for a low trading fee.
When should you use Binance?
---
Binance is a great way to keep up with what's going on in the crypto industry as it is the biggest and arguably easiest alt-coin market.
You can Trade in a variety of marketplaces and monitor the results in real-time.
Robinhood
---
With Robinhood Crypto, you can buy and sell Bitcoin, Ethereum, Dogecoin, and other cryptocurrencies 24 hours a day, 7 days a week, trading commission-free.
When should you use Robinhood?
---
If you want to trade in the most popular cryptocurrencies, use Robinhood. Their service is completely free.
Service in recent years has received a lot of criticism for shady practices, so keep that in mind if you wish to use it.
Kraken
---
Sign up with Kraken today to instantly purchase 50+ coins. Begin with as little as ten dollars.
When should you utilize Kraken?
---
Kraken is similar to Binance and is, therefore, a great alternative to it, should you not like Binance.
Coinbase
---
Coinbase is a digital currency wallet and platform that allows merchants and customers to crypto exchange new digital currencies such as Bitcoin, Ethereum, and Litecoin.
When should you utilize Coinbase?
---
If you want to purchase, sell, or store more than 50 cryptocurrencies, this is the place to go.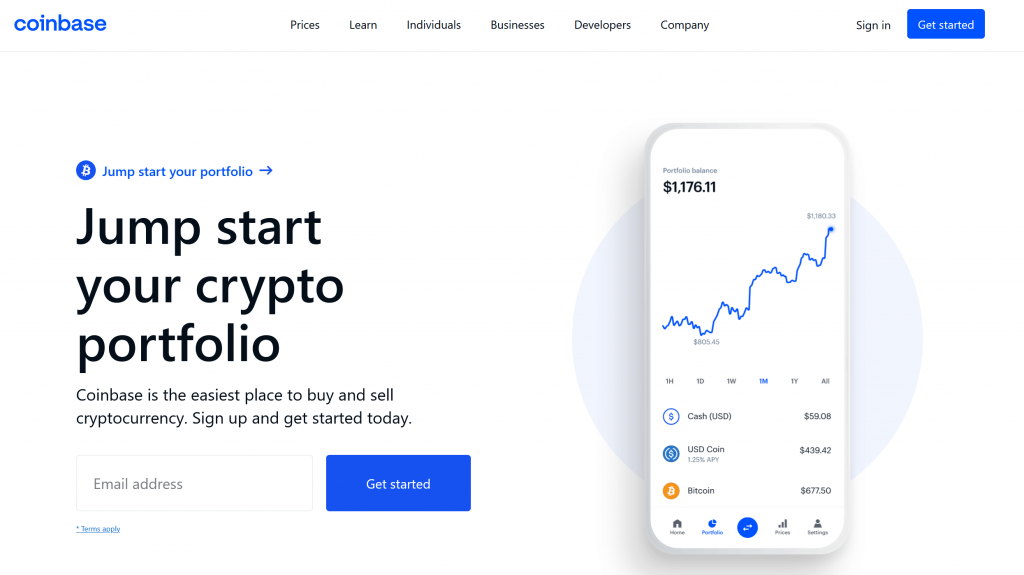 The vast majority of Coinbase's digital assets are kept in secure offline storage.
It is generally considered the best place for crypto noobss to purchase their coins. it is simple, easy to use, and very straightforward, just be ready to pay a hefty fee on your crypto.
Crypto.com
---
Using bank transfers or your credit/debit card, Crypto.com allows you to purchase and trade 100+ cryptocurrencies with 20+ fiat national currencies.
When should you utilize Crypto.com?
---
Crypto.com is an excellent option for customers who want to trade cryptocurrency while still benefiting from the app's other features.
KuCoin
---
KuCoin is a cryptocurrency trading platform with a solid reputation for being user-friendly (ideal for beginners), reliable, and safe.
When should you utilize KuCoin?
---
KuCoin is a cryptocurrency exchange that allows you to buy and sell 200 different cryptocurrencies with cheap fees all around the world.
It charges a 0.1 percent fee for every trade, as well as modest costs for futures trading, in addition to the perks and discounts.
Exodus
---
Exodus is easily one of the world's leading Desktop, Mobile, and Hardware crypto wallets. Exodus allows you to send, receive, and exchange Bitcoin and 100+ cryptocurrencies with ease.
When should you utilize Exodus?
---
Exodus allows you to easily manage all of your Crypto trades and keep track of them across platforms.
Bittrex
---
Bittrex is a 100% crypto trading platform. They don't participate in the exchange of any other assets.
When should you use Bittrex?
---
Bittrex offers a large number of coins (around 190).
This allows users to trade with both older and newer coins such as Loopring and Tron.
Bittrex evaluates the currencies it lists on a daily basis.
PROS
Tight security
Anything-to-anything trading
No hidden fees on transactions
A Beginner-friendly interface
CONS
(Sometimes) Unresponsive Mobile App
Not the best Customer Support Out There
Trading Limitations

CaptainAltcoin's writers and guest post authors may or may not have a vested interest in any of the mentioned projects and businesses. None of the content on CaptainAltcoin is investment advice nor is it a replacement for advice from a certified financial planner. The views expressed in this article are those of the author and do not necessarily reflect the official policy or position of CaptainAltcoin.com