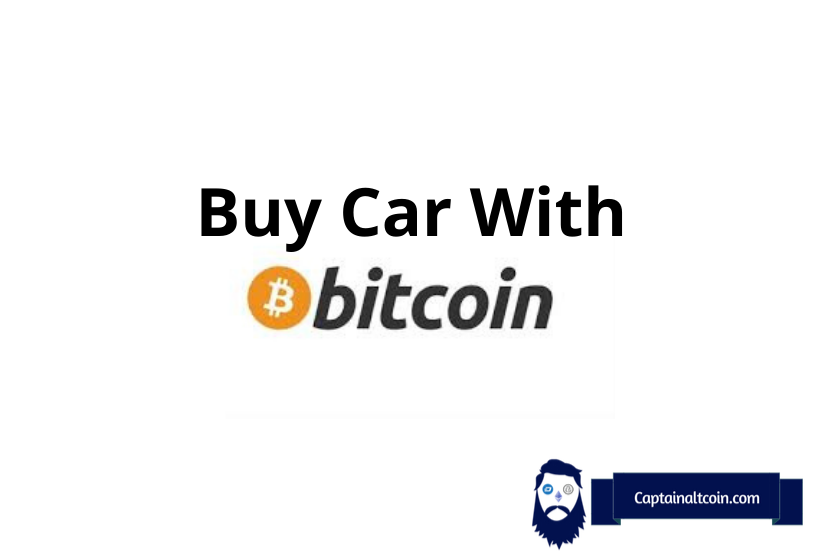 What is Bitcoin?
---
Buying a car with Bitcoin is an important topic, but first, we need to be clear on what Bitcoin is.
Bitcoin was the first ever cryptocurrency invented by Satoshi Nakamoto. It is a virtual digital currency, processed and managed by computers. Like other currencies, they can be sent, received, transacted, exchanged, and used to buy any kind of goods or services. Bitcoin is controlled by users across the globe rather than organized by the government or any other financial institution. In other words, it is a decentralized currency.
Bitcoin is stored in digital wallets, and when you exchange Bitcoin for any valuable thing, you send the Bitcoin out of your wallet. Every transaction you make is recorded in a public ledger known as the 'blockchain', so there's a record of its history.
Due to the strength of this record, it is almost impossible to steal Bitcoin, use someone else's coins or make duplicate ones. The value of this virtual currency (Bitcoin price) has fluctuated over the years, depending on its demand. As its utility and demand increase, Bitcoin price goes upward.
People are now acquainted with the idea of Bitcoin and how it works. It is also legally accepted by developed countries like the USA, UK, Europe, China, Russia, Australia, etc., but because of its unpredictability, high volatility, and probability of big exchange rate movements, it is still not accepted worldwide, and not everyone relies on it as a currency. In the coming years, if its use as a medium of exchange is normalized, we will see it and other major cryptos making major impacts across the world!
The trend of using cryptocurrency, especially Bitcoin, has increased over time, and it's much more acceptable now than it was 5 years ago. Keeping in mind the emerging power of Bitcoin and its pros, many car companies have started to accept Bitcoin as a crypto payment method, paving the way for more companies to put their confidence in digital currencies.
Read also:
Why should one buy cars with Bitcoin?
---
When using Bitcoin it is pretty easy to send and receive money using the crypto payment method, BitPay, so we can easily avoid the hassle of going to banks. If one uses Bitcoin, everything is digital and simple.
Secondly, it doesn't require any large transactional charges, unlike when you make a transaction using fiat currency which is another expense for the user. Another advantage of using Bitcoin to buy a car is that it offers faster processing, no waste of time, everything is finalized in no time, and you are done.
It has also proved to be efficient for international transfers. You can make Bitcoin payments wherever you are without any hassle, the only thing you require is an Internet connection. You don't have to go to banks or stores to make a simple transaction or a payment. It is secure and easily accessible.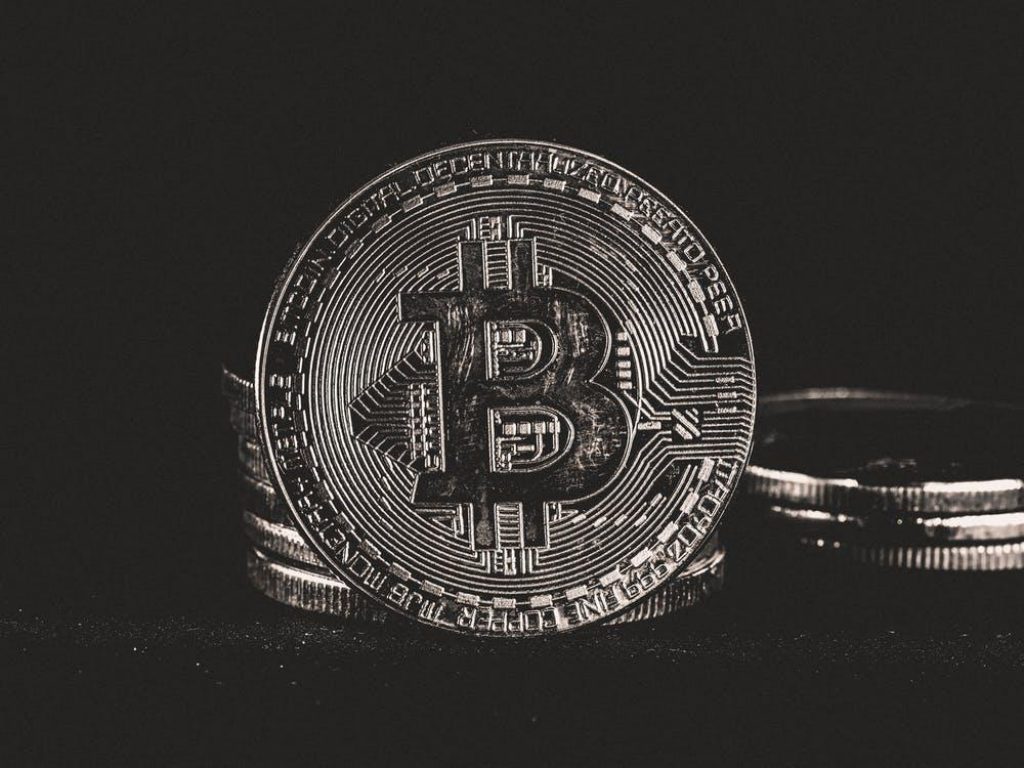 Bitcoin payment is irreversible, once you have spent your money, there's no going back, which is both an advantage and a disadvantage. Chargeback is impossible unless the recipient sends your Bitcoin back to you, though there's no built-in refund feature in the system.
Of course, Bitcoin also comes with its cons when buying a car. As mentioned earlier, the Bitcoin price fluctuates very rapidly. Bitcoin price has been known to grow and drop quickly, making it hard to hold a specific value for a short period of time. Not only on a daily basis, but Bitcoin price changes hourly, and you always have to keep an eye on the real-time pricing.
This could turn out as a big advantage if you are a long-term Bitcoin holder, with many investors making enormous gains, some have been able to purchase cars they previously could never afford. So this is the disadvantage of using Bitcoin, it doesn't give you any surety that it will always be of advantage to you, but with time and patience, it can usually become one.
Bitcoin is secure because it is digital. It can't be stolen easily, unlike the normal fiat currency we use, however, hacking and stealing do exist. Hackers in the past have managed to infiltrate different organizations and take the details and crypto from their servers.
These attacks are easily avoidable by keeping your coins locked away and not in the exchange's hands. Bitcoins can also be very easily lost if your hard drive or computer crashes and if the data or digital wallet is corrupted by a virus and it is unfeasible to get the lost Bitcoins back, which would be a huge loss.
Overall, Bitcoin has proved to be beneficial in many ways. It expands the financial involvement of individuals and companies, leaving a good effect on the country. That is the reason why developed countries have started to use Bitcoin, and many car companies have accepted Bitcoin as their payment method in various countries. We will discuss car companies from the USA and Europe that accept Bitcoin and some info on each organization.
Car dealerships that accept crypto (buy Lambo, BMW, Mercedes with Bitcoin)
---
Post Oak Motor Cars
---
The Post Oak Motor car company in Texas, USA. Texas is the second state to accept Bitcoin payments for their cars. It's the first car company that accepts Bitcoin and other cryptocurrencies for the dealing of Rolls Royce, Bentley, and Bugatti vehicles. Payment using Bitcoin is made through Bitpay. They believe that this step will enhance their business beyond Texas, and this way, they can also provide added convenience to their customers, offering them better services and new experiences as well.
Tesla
---
Tesla is an electric vehicle company situated in California, USA. It manufactures electric cars, solar panels, and energy batteries for homes, large-scale industries, and companies. The CEO of Tesla is Elon Musk. started accepting Bitcoin in early 2021, though later reversed this decision.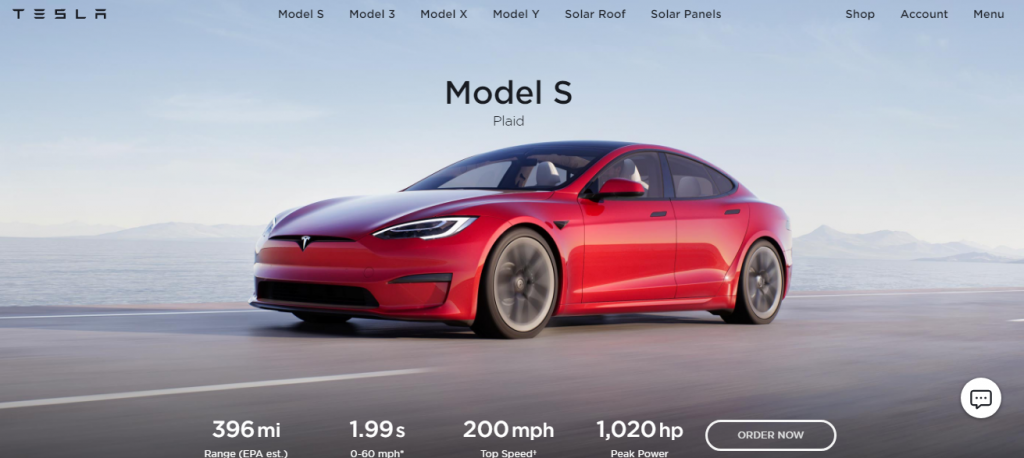 It is increasingly likely that they will reinstate the ability to pay with Bitcoin. The company also invested in the technology by putting it on their balance sheet, making a hefty profit.
Classic Recreations
---
located in Oklahoma, USA. They have been building the best custom-made cars in America for over 15 years. They never compromise on the looks of their cars and never fail to make a masterpiece. They are the first custom car company that accepts Bitcoin and other cryptocurrencies. They claim that their company has achieved so much since then. The owner of the company says that cryptocurrencies (Bitcoin) have come a long way.
Carriage Auto Group
---
Carriage Auto Group is a car company based in Alabama and Georgia in the USA. They have been in this business for 25 years and have a great track record. They prove to be keen users of digital currencies, with a full page about Bitcoin and its use. This helps to show new buyers the benefits and nature of Bitcoin, bringing more adoption and new users to the space.
Bitcars
---
Bitcars is a Europe based car dealership that accepts cryptocurrencies solely, Including Bitcoin. They provide a range of vintage and expensive cars worldwide, however, most of their cars are in Europe. They are the first platform in the world that will allow you to trade your vehicles using Bitcoin, thus creating better options for their consumers and Dealers. They offer easy transactions using Bitcoin and shipping across the globe.

HGregoire
---
Also known as HGreg, it sells used vehicles of all kinds, and it's one of the first car companies that allowed its customers to buy vehicles using Bitcoin. The organization has more than 30 stores in the USA. They want to provide their customers with hassle-free shopping by widening their payment Options and also giving them a more wholly digital experience. The president of HGreg said that they are pleased to widen the payment options for their customers, and they also believe that Bitcoin will prove to be advantageous for the company.
BMW
---
Bayerische Motoren Werke AG, also known as BMW, is a multinational corporation that manufactures a huge amount of vehicles. Its vehicles have proved to be of great standard and value, making them a well-known automobile brand. It has its franchise in Europe, the USA, and other countries as well.
It has almost 8,000 employees from the UK, and it has also invested approximately £2 billion in their UK franchise. Many BMW dealers accept Bitcoin as a payment method because they want to pave their way in this digital world. The number of tolerant dealerships is always increasing as the adoption of Bitcoin swiftly grows.
Bob Moore Auto Dealers
---
Bob Moore Auto Dealers is an automotive company based in Oklahoma, USA. This company provides used and new motor vehicles to their customers. It includes 17 different Dealerships, and it features a range of brands, such as Audi, Dodge, Nissan, Subaru, and Jeep. It allows individuals to pay through third-party processors using Bitcoin.
Luxury Cars Dealers
---
Luxury Cars dealers is an auto company in the USA that sells exotic and luxury motor vehicles, whether new or preloved. It is located in Costa Mesa, California. They are accepting payment through virtual currency, including Bitcoin. They want to provide their customers with every dream car they wish for and with easy payment methods.
Prestige Cars
---
Prestige Car is another one that accepts Bitcoin, located in Kent, UK. This company is known around the world for making prestigious and desirable vehicles that are very reliable to use. They have always wanted to embrace technology and create more opportunities for their customers. That is one of the main reasons why they have started accepting Bitcoin and advanced payment methods.
Conclusion
---
The list of companies and Dealerships that accept Bitcoin and other cryptocurrencies as a payment method continue to grow, creating ease for their customers no matter which part of the world they belong to. As the world is advancing, competition among different companies is also increasing very rapidly.
When it comes to car companies, as they sell such a valued item in today's world, competition is even tougher. In such competitive industries, organisations always want to make progress above the rest and accepting cryptocurrencies including Bitcoin is a great way to do this, netting more sales from crypto users and proving themselves to be a part of the modern era.
Some have estimated that by the year 2050, crypto will completely take over the currency market. Sure it comes with many disadvantages and uncertainties but we can not ignore the benefits and favors it is doing for us and will continue to do, especially if more and more companies invest in it.

CaptainAltcoin's writers and guest post authors may or may not have a vested interest in any of the mentioned projects and businesses. None of the content on CaptainAltcoin is investment advice nor is it a replacement for advice from a certified financial planner. The views expressed in this article are those of the author and do not necessarily reflect the official policy or position of CaptainAltcoin.com