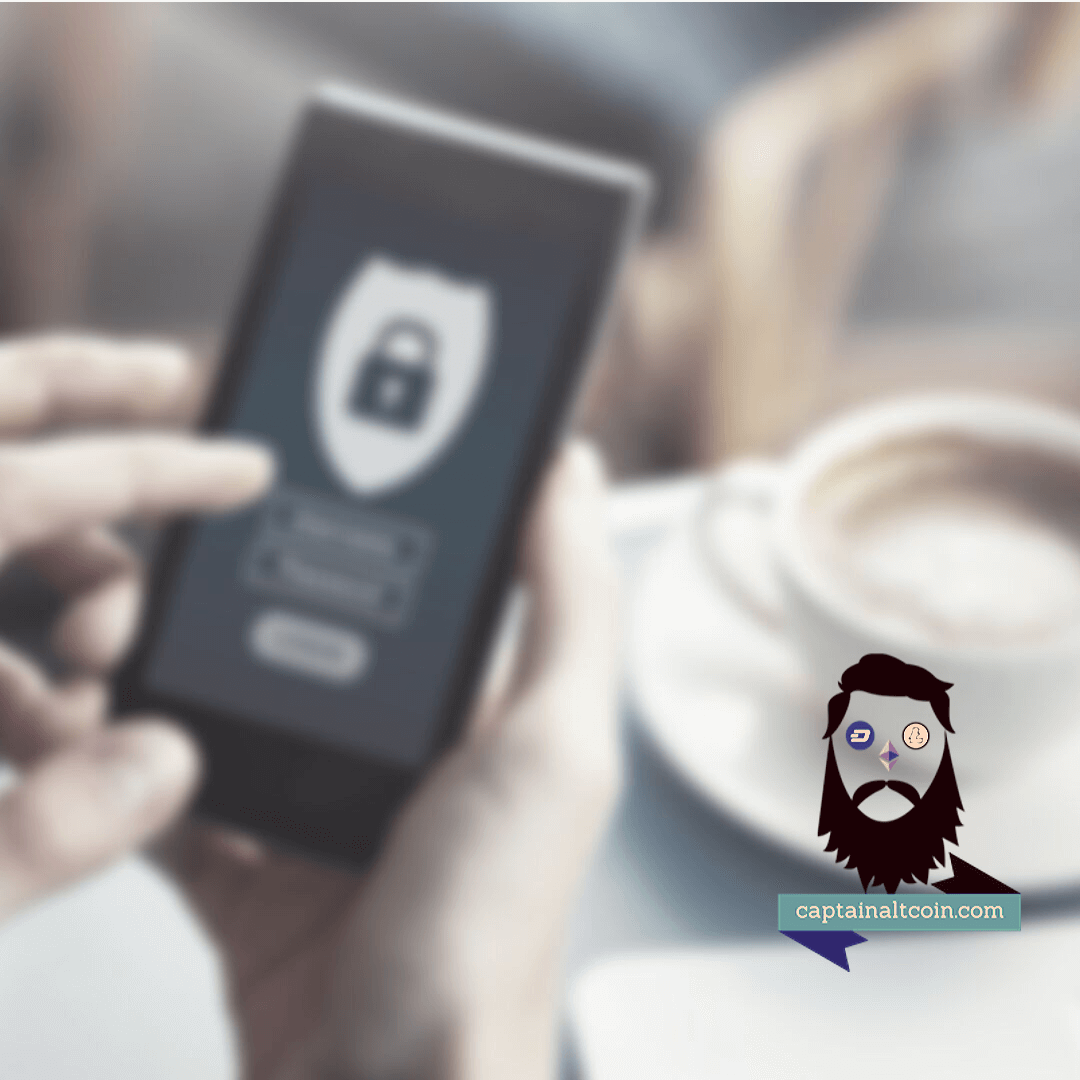 This post is for those who are looking to store their first Bitcoins and they own an Android mobile device. However, I want to give you a word of warning before I review the best android Bitcoin wallets currently available.
Mobile wallets (iOS or Android) are the least secure form of Bitcoin wallets, mainly because of the fact that mobile devices tend to get stolen, broken down or lost. If you hold your Bitcoins in a mobile wallet, it means that the private key is stored on the device. Therefore you can't access your coins if the device is stolen or ruined.
You'll receive a 12-24 word seed phrase shown when first installing your wallet, and you can always create a backup for your wallet by using this word seed phrase. That's why it's important to keep this seed phrase in a safe place, because if anything were to ever happen, this is your plan B.
The Best BTC Wallet for Android Mobile Devices
MyCelium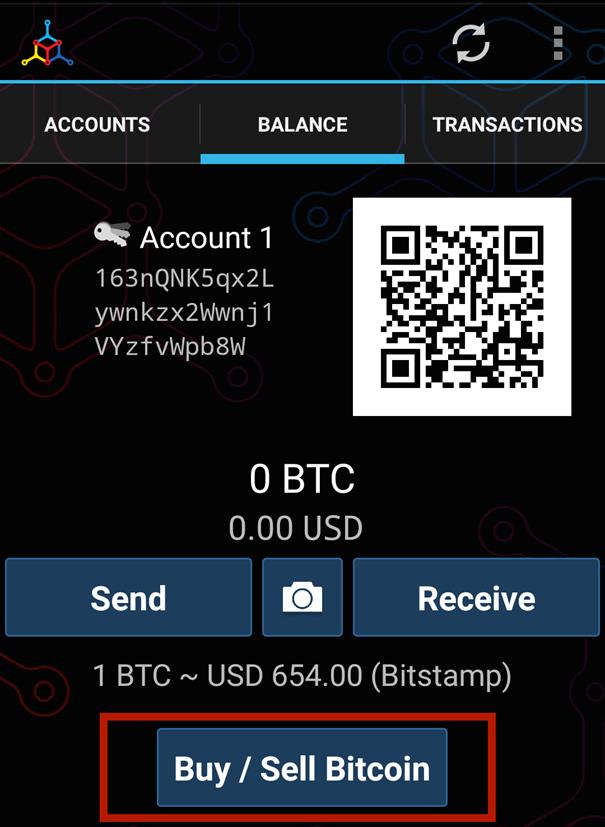 The Mycelium Bitcoin Wallet, named after a kind of fungus believed to be the largest living organism in the world, is a popular mobile app wallet that features a wealth of advanced privacy and security features. Yes, the wallet can be a bit complicated for beginner users. However, it's still one of the safest and fastest wallets available on the market.
Anonymity is a big plus with Mycelium. Here, users don't need to go through any rigorous identity verification processes to get started purchasing and selling Bitcoins. This wallet uses HD (hierarchical deterministic) seeds to streamline security and transaction speed. This means that on order to back up your Bitcoins, you only need to remember a set of 12 English words.
Mycelium is an open source software program, and devs are very active and upgrading wallet with new features constantly.
The wallet doesn't have a web or desktop interface. This means that coins can be accessed only through your mobile wallet. The good news is that you can use Mycelium together with popular hardware wallets like Trezor and Ledger in order to get maximum security for your coins, and it even offers support for connecting through Tor if you want extra privacy.
Copay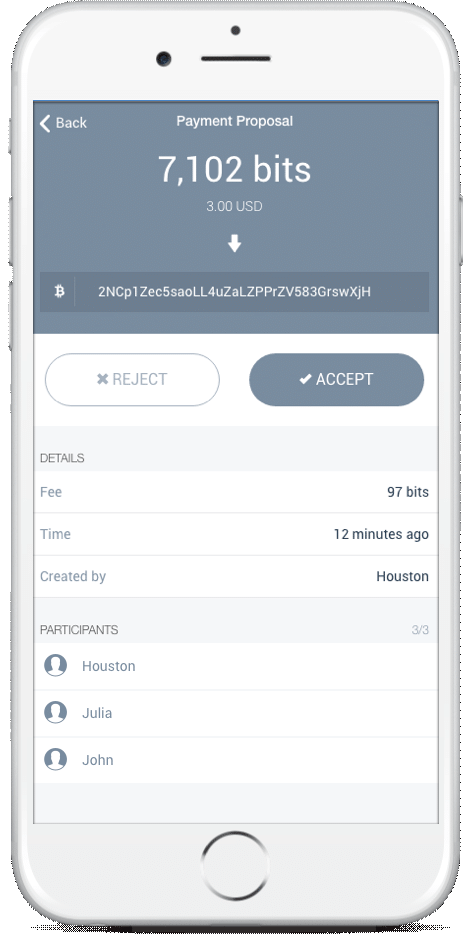 Developed by veteran company BitPay, Copay is one of the very first multisig wallets available to the public. Multisig, stands for multisignature, and it means that you can quickly set up a single Bitcoin wallet with multiple people or devices as signatories.
You can use this feature to increase your security. However, it makes it more difficult to send out Bitcoins in some cases. Copay is available for Windows Phone, Linux, and Mac and as a Google Chrome extension. Copay has lots of features and it also has a desktop interface available.
Read also:
BreadWallet
BreadWallet is probably one of the simplest Bitcoin Android wallets around, and it's so simple I could almost–almost!–see my grandma using it! The source code of Breadwallet is open and it offers basic send and receive features so it's not confusing for first-time users.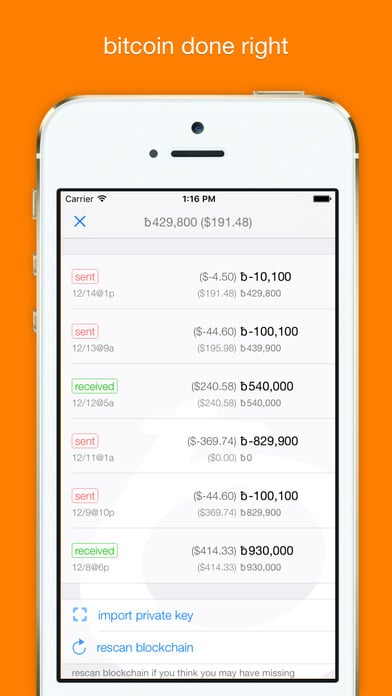 This will be very easy for people to get accustomed to on the one hand. However, on the other hand, it leaves the wallet exposed without any advanced protection in place.
It contains no weird Bitcoin terminologies, although you will need a basic understanding of Bitcoin. Similar to Mycelium, the source code of BreadWallet is public. This means that the community has your back with security and functionality updates.
BreadWallet is especially great for those who are just getting started with mobile bitcoin wallets. Similiar to Mycelium, BreadWallet is only available for Android and for iOS.
GreenAddress (AKA GreenBits)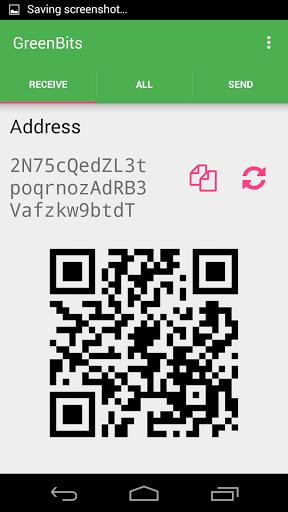 GreenAddress (or GA.it for short) offers good security and nice features, but a slightly weaker user experience compared to other wallets. GreenAddress is not recommended it for newbies or pure consumers because of the design aspect and the amount of time and effort it requires to open a wallet (30 seconds instead of 5 seconds for other simple wallets). This wallet is a solid choice for people who are more experience with Bitcoin.
Edge (formerly Airbitz)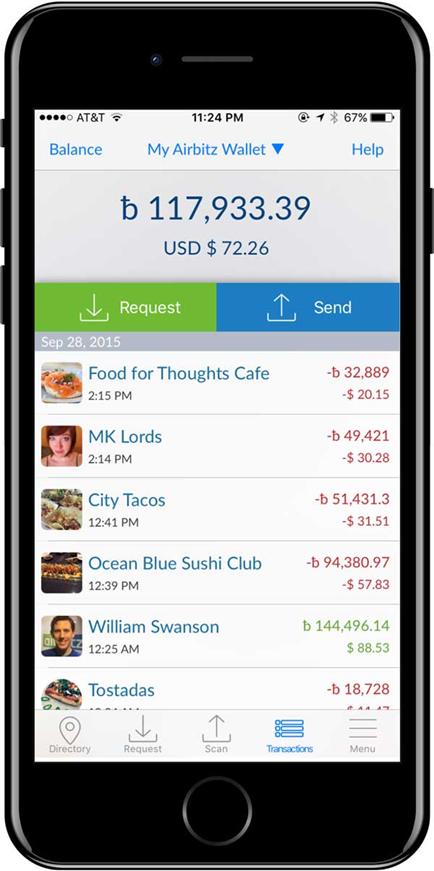 Airbitz is a great wallet for those who are making frequent Bitcoin payments. The wallet resembles BreadWallet in its simplicity. However, it takes the extra step to appeal to bitcoin consumers by displaying a large number of merchants accepting Bitcoin. Also, due to its Fold Integration feature, Airbitz wallet app enables purchases from Starbucks and Tartet gift cards.
Jaxx Android Bitcoin Wallet

Jaxx Android Bitcoin Wallet is a relatively new and somewhat controversial wallet. On the one hand, Jaxx seems to be a clear winner when it comes to mobile wallets, because it is equipped with an intuitive GUI, wallet access across multiple devices(meaning you can use the same funds out of your phone or desktop), and compatibility with other cryptocurrencies (e.g. Bitcoin, ETH, ETC, Dash, LTC and many other cryptocurrencies).
However, the main issue with Jaxx is that it's not open source, and this shuts out a whole demographic of users. Making matters worse, there was also a safety concern raised by developers recently around the community regarding the wallet. This issue has not yet been resolved. Jaxx is a great concept, but due to these difficult to ignore concerns it is highly advised to not deposit large amount of currency in this wallet if you don't have to. Once all problems have been resolved, Jaxx will be one of the better Android wallet apps currently available.
Coinomi

Coinomi is a multi-coin wallet that supports Bitcoin and other cryptocurrencies. Sending Bitcoin from this wallet is relatively fast on execution. This wallet also has an integrated ShapeShift exchange which enables coin-conversion right within the wallet.
Coinomi scores high in reviews, and it also rates high in terms of safety and security.
Coinbase wallet
When people think about Bitcoin wallets they usually think about Coinbase. However, the truth is that Coinbase isn't a Bitcoin wallet. It's actually a bitcoin exchange platform that lets you hold your Bitcoins. It is based in San Francisco and founded in 2012.
Coinbase is a great option for those new to the world of Bitcoin. Coinbase is still a cheap place to get Bitcoins. However, please don't consider Coinbase as a mobile wallet, because it does not give you access to your own private keys nor privacy.
It's very important to remember the following rules when using a mobile wallet:
Large amounts of Bitcoins should not be stored on your mobile wallet
Always set a pin code protection for your Android device
Write down the 12-24 word seed phrase you get when you set up your wallet. Keep the phrase in a safe place where you keep other important documents.
Also keep in mind that not every wallet allowed into Google Play is verified, which means that there are many wallets that are malware and will just steal your Bitcoins once you fund the wallet. That's why it's very important to always do research before downloading or installing any Bitcoin wallet, and to download only known apps. Also, make sure that they are the official app you're actually looking for.
Conclusion
As you can see, there are many options to choose from when choosing the best Android wallet. Coinbase is perfect for beginner users who want a good balance of simplicity and features. However, if anonymity and privacy are your priorities, then Mycelium is probably your best bet. Copay offers a great solution for people who want extra anti-theft measures.

CaptainAltcoin's writers and guest post authors may or may not have a vested interest in any of the mentioned projects and businesses. None of the content on CaptainAltcoin is investment advice nor is it a replacement for advice from a certified financial planner. The views expressed in this article are those of the author and do not necessarily reflect the official policy or position of CaptainAltcoin.com