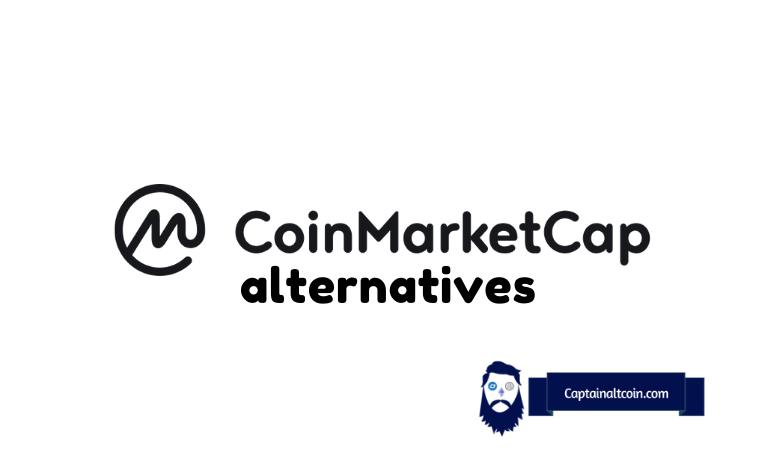 Coinmarketcap is a cryptocurrency market researcher and analyst and is the world's most trusted and accurate source for crypto market capitalization, information, and pricing. Founded in 2013 by Brandon Chez, Coinmarketcap has quickly become the most trusted source for comparing different crypto assets.
The company is registered in the United States of America and is the most preferred and trusted website for comparing various crypto entities in the rapidly growing cryptocurrency space. Their specialties include Cryptocurrency information, blockchain data, crypto API, mobile app, cryptocurrency news, index, and market data.
On the company's website, users have access to information about the listed coins' price, trade volume over the past 24 hours, historical data and charts, and available supply and market capitalization.
As of late 2018, there are over 2000 cryptocurrencies listed on the website and beyond 100 million users.
For a coin to be included in the list, it must fulfill the following criteria:
Must be a cryptocurrency
Must have a public URL that displays the total supply
It must be traded actively and publicly on at least two exchanges that the service supports and has an API available.
Apart from the current data, the company provides historical snapshots and cooperative market data about different cryptocurrencies' total market capitalization. The amount of data can be a little too overwhelming at first glance.
Some of these are also good crypto portfolio trackers and management tools.
CoinMarketCap pros and cons:
---
Pros
✅ Users have easy access to useful digital currency information.
✅ Since Binance acquired it, number of new features balooned
✅ You can earn some crypto through their Earn program
Cons
❌ Coinmarketcap is one of the most reliable sites when monitoring the crypto market. However, relying on only one site for vital information can have its downfalls.
❌ Binance is the owner of the platform which yields it a lot of power (Binance is already one of the most significant entities in the crypto world) over the whole crypto industry
Below are the ten best alternatives to using coinmarketcap:
---
CoinGecko
---
Overview
Unlike Coinmarket cap that ranks coins on their website using market caps, CoinGecko ranks digital assets using factors such as liquidity, market capitalization, public management, and market capitalization.
On CoinGecko's page, users are provided with:
· General information about a particular asset(its underlying technology, capitalization, domination index, market data, and peak extremes over the last 24 hours)
· The ratio between market capitalization and trading volume
· Onchain indicators by IntoTheBlock
· A social network activity
· A comprehensive list of platforms with the coin of interest.
Pros
✅ Users can get more insight into coins and tokens they are interested in on the website.
✅ The website is relatively easy to use and navigate, making it ideal for beginners.
✅ Allows for personal and commercial use
✅ CoinGecko can use it on IOS, windows, and android services.
✅ CoinGecko offers filters allowing its users to sort their assets using specific criteria.
Cons
❌ The user page is not as user-friendly as some of the other platforms.
Livecoinwatch
---
Overview
Live Coin watch was launched in 2017 and allows its users to view trading volume, circulating coin supply, price fluctuation, and the market cap of more than 2000 currencies.
Pros
✅ The website uses a clean, user-friendly interface.
✅ Users are provided with plenty of relevant information on crypto data enabling them to make informed decisions before deciding to invest in a particular coin.
✅ Live coin watch gives information logically and straightforwardly.
✅ The site includes a feature(portfolio and watchlist option) in which users can track price actions in various fiat currencies and choose when they want the data refreshed.
Cons
❌ It is a relatively new platform.
Coincodex
---
Overview
Coin Codex provides its users with real-time coin prices, market cap data, and charts for over 2400 coins from up to 110 exchanges. As in the case of Coinmarketcap, coins are arranged in order of market cap, and by clicking on a coin, users can view the coin's price chart, 24-hour trading volume, and the latest price on a list of exchanges.
Pros
✅ It has a calendar tool that features active and upcoming ISOs, making it possible for users to research critical details of new crypto projects they want to venture into.
✅ Provides its users better protection against scams
✅ Users can access a quick summary of a coin's features, the latest news of the currency, and how-to guides and tutorials.
Cons
❌ It doesn't have a user-friendly interface as compared to other options.
❌ There are annoying ad placements on the home page.
Read also:
Messari Crypto
---
Overview
Messari Crypto offers a great alternative due to its provision of new information about the market. The site provides information about each cryptocurrency, including Bitcoin, Ethereum, and Litecoin, to name a few.
Pros
✅ Messari Crypto users have access to more information such as diluted market cap, Proof-of-stake ranking of coins, and developer activity per project.
✅ Users are provided with services such as data market intelligence reports delivered to analysts and investors, requiring accurate and concise crypto information.
Coincheckup
---
Overview
CoinCheckUp was launched in 2027 to improve transparency in the crypto market. It is a platform for cryptocurrency analysis and research information. Users can access information on price charts, trading volumes, and comprehensive commentaries of each cryptocurrency platform.
Pros
✅ Provides data for up to 1700 coins on the website
✅ The website provides detailed coin analyses and predictions.
✅ It is easy for users to access all the information provided.
Cons
❌ The site has several ads that can be annoying.
❌ The amount of crypto information provided on the website can be a little overwhelming for new users.
Coinlib
---
Overview
Coinlib is a cryptocurrency market tracker that provides statistics and significant facts on more than 4680 currencies.
Pros
✅ Users have access to thorough analyses of trading volumes across exchanges and different currency pairs.
✅ A portfolio tool is availed to its users.
✅ Cryptocurrency converting tool
✅ There are IOS and android apps available.
✅ The site is easy and straightforward to use
✅ The website gives its users' price alerts.
Cons
❌ Despite its ease of use, other options are better suited for beginners.
BitInfoCharts
---
Overview
BitInfoCharts is one of the most widely used sites to look for information on cryptocurrencies and digital assets in the market. They provide data on on-chain transactions, fees, and prices, to name a few.
On the website, users can get specific data about hash rates, understand the largest stakeholders within a particular blockchain network, and compare different digital currencies.
Pros
✅ The website is easy to use for beginners due to its straightforward user interface.
✅ They have very accurate content.
✅ Users have quick access to essential stats for significant coins.
Cons
❌ The sites' layout is somewhat messy, and the amount of information available to users can be overwhelming for beginners.
❌ The website only provides information on a limited number of coins.
CoinRateCap
---
Overview
CoinRateCap has a very user-friendly interface and does not bombard users with too much information. This website is ideal for new users as it is quite simple to use.
Pros
✅ Users are provided with traditional price information of each digital asset and their respective market values.
✅ Information is reported on the website on 24 hours volume and how each digital currency's price varied in the last one hour, twenty-four hours, and one week.
✅ Users can buy and sell cryptocurrencies on the platform.
✅ The website tracks crypto prices in more than 100 fiat currencies.
Cons
❌ The information provided on the website is jot as detailed as other options.
Coincap
---
Overview
Coinap is a website that was launched in 2015 to provide users a fast and easy way of accessing real-time data on the cryptocurrency market. On the website, users can view:
· Volume-weighted average prices
· A coin's historical chart price
· Recent prices
· Available supply
Pros
✅ CoinCap users can access its platform from mobile devices through apps for IOS and android systems, making it easy and an ideal option for them to monitor crypto markets.
✅ The website has a CoinCap API available.
Cons
❌ It does not have the best user interface as compared to other available options.
❌ The website offers fewer features than other options.
Cryptocompare
---
Overview
CrytpoCompare is a website that was launched in 2014 and avails information on the current prices, charts, and market analyses from up to 65 crypto exchanges. The site has over one thousand coins and tokens available.
There are more than 1000 coins listed on its website.
Pros
✅ The website is reasonably easy to use
✅ Reviews and how-to guides are availed for users that may need any support.
✅ A user forum is provided
✅ Available portfolio tool
✅ The website provides information on upcoming and active ISOs.
Cons
❌ The user interface does not have the most intuitive design. Other sites provide slightly better layouts.
CoinPaprika
---
Overview
CoinPaprika is a cryptocurrency research platform that was started in 2018. It provides data from over 25,000 cryptocurrency markets, therefore, providing its users with accurate information
Pros
✅ It has an android app with multiple features for its users.
CONCLUSION
---
Cryptocurrencies are highly volatile and sensitive to secondary activity and therefore involve risks. Performance fluctuates regularly, and past performance does not determine future performance.
For a cryptocurrency investor or enthusiast, having various sites for getting information on crypto market trends is crucial to select the next coin to add to your portfolio.
Comparing the features of different options with CoinMarketCap and against each other will help users find the crypto comparison site that meets their needs.

CaptainAltcoin's writers and guest post authors may or may not have a vested interest in any of the mentioned projects and businesses. None of the content on CaptainAltcoin is investment advice nor is it a replacement for advice from a certified financial planner. The views expressed in this article are those of the author and do not necessarily reflect the official policy or position of CaptainAltcoin.com