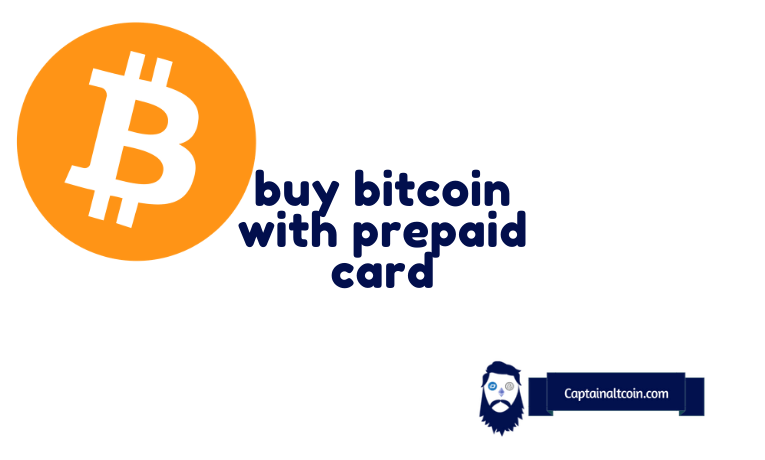 Are you wondering if you can purchase bitcoins with your prepaid cards? If yes, then this post is for you. Various sites are now accepting credit cards for you to acquire cryptocurrency. Even though there is a difference between debit card and prepaid card, many banks offer overdraft facilities to use debit card as credit card.
Getting bitcoin these days has never been easier given the high number of exchanges that allow all kinds of payment methods, including prepaid cards. Here, you are getting an overview of the exchanges you can use to get your bitcoins through prepaid cards.
Off we go!
Buy Bitcoin with a prepaid debit card
---
Let's first have a quick look at the 3 best platforms where you can buy Bitcoin with a prepaid credit card after that, we will go through each of them in detail and some of their main competitors.

Enjoy a 1% flat fee for buys and sells
A vast number of payment methods
Available worldwide
What are prepaid cards?
---
They are most commonly gifts for special occasions like your birthday, wedding or any other event. You can top them up with any amount of money you want and can use them just like a regular debit card or credit card. Mastercard and Visa are ubiquitous providers of these types of cards.
You can spend the money as you wish with prepaid cards, but they usually have lower limits on spending in comparison to regular cards. Most importantly, there are enough crypto exchanges that accept prepaid cards as a method of payment for bitcoins or other cryptocurrencies.
When buying crypto using Visa/MasterCard, you need to buy through the exchanges/wallets registered under your name. Therefore the user name [full name] on exchanges NEEDS to be exactly the same as the cardholder's name. Hence KYC is required wherever you buy crypto for fiat.

Also, prepaid cards have limits on amount (normally 1k for each or equivalent local currency or lower), thus limiting the crypto amount you could buy. 
To add, some prepaid cards don't do cross border transactions. 
Finally, it's good to test for a small amount BUT remember the high charges on these types of transactions.
Exchanges that allow buying crypto with prepaid cards (VISA or MasterCad)
---
CoinMama – easiest way to buy bitcoin with prepaid Visa/Mastercard
---
Since its inception in 2013, CoinMama has been among the first exchanges to allow digital currency purchases via credit and debit cards. If you have a prepaid card that is Mastercard/Visa enabled, it's easy to buy bitcoin at CoinMama. Not only bitcoins, but you also can buy another cryptocurrency with a prepaid card or other coins like Ethereum, Ripple, and altcoins like Qtumand Cardano.

You also enjoy faster transactions when you use prepaid cards as opposed to bank transfers. Your digital currency will be sent immediately to your digital wallet as Coinmama doesn't store coins on their servers at all for expediency and safety reasons. So, what are the other benefits and drawbacks of using prepaid cards at CoinMama to purchase bitcoins?
Pros
User-friendly platform for a beginner
Several payment methods
Great customer support
Presence in over 220 countries
not storing your coins in their wallets
Negatives
Only buying, no trading
Bank transfers in Eurozone countries ONLY
Here is a full Coinmama review.
CEX
---
Since its inception in 2013, CEX's headquarters have been in the financial capital of the world, London. It's one of the most affordable crypto exchanges, especially when making card payments. You can trade Bitcoins, Ethereum, Zcash, Stellar, Ripple, and 40+ other altcoins. The lower card fees are a magnet for crypto enthusiasts. Aside from that, Cex.io added other services like margin trading, staking as a service, crypto loans, mining, etc.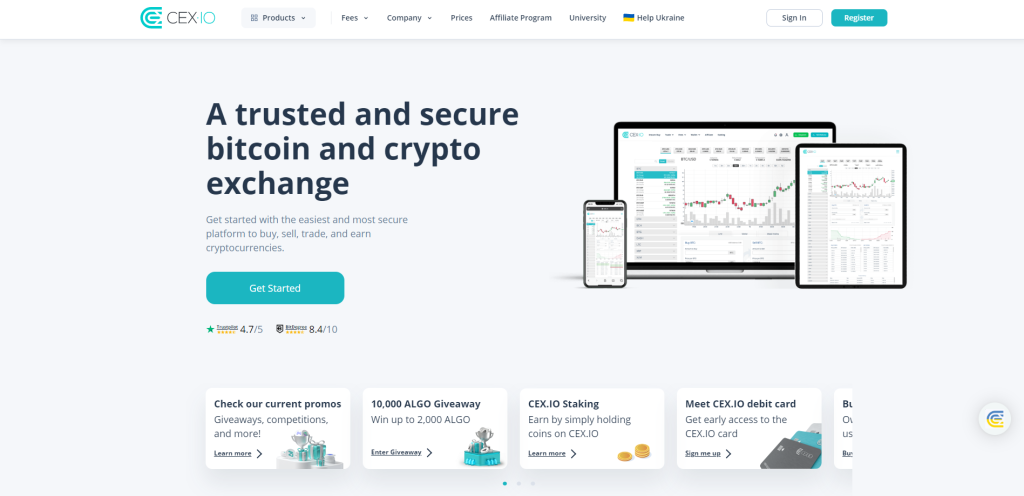 However, you can only operate using dollars, euros, ponds, and Rubbles. This implies you must pay additional fees for currency conversions. What are the advantages and drawbacks of Cex.io?
Pros
User-friendly platform for a beginner
Several payment methods
Great customer support
±0.25% low trades and ±3.5% for card fees
other services like staking, lending also available
Negatives
confusing help center
expensive instant buy/sell fees
Here is a complete Cex.io review and guide on how to use it.
LocalBitcoins
---
This is a highly popular p2p marketplace that has by far the widest plethora of payment methods, including PayPal, Western Union, Amazon gift cards, iDeal, and a host of others. If you are concerned about security, you would have to stick to prepaid cards because serial numbers are transferred electronically.
Always start small before you learn the ropes of the platform and get more comfortable with the transaction process. LocalBitcoins also has an escrow service for buyers and sellers in case of a dispute.
Pros
Enjoy a 1% flat fee for buys and sells
A vast number of payment methods
Available worldwide
Negatives
A lot of scammers and fraudsters lurking around
potential lack of buyers/sellers in your region
Low security, especially for in-person trades
Some sellers/buyers charge high spreads
mandatory KYC
Click here to learn more about Localbitcoins.
Paxful
---
You can trade your bitcoins on Paxful because it's a p2p marketplace. Get connected with buyers and sellers and enjoy a host of payment options, including prepaid cards (Google Play Gift, PlayStation Network Gift, eBay Gift Card). Paxful enjoys a broader reach and allows you to trade in your local currency.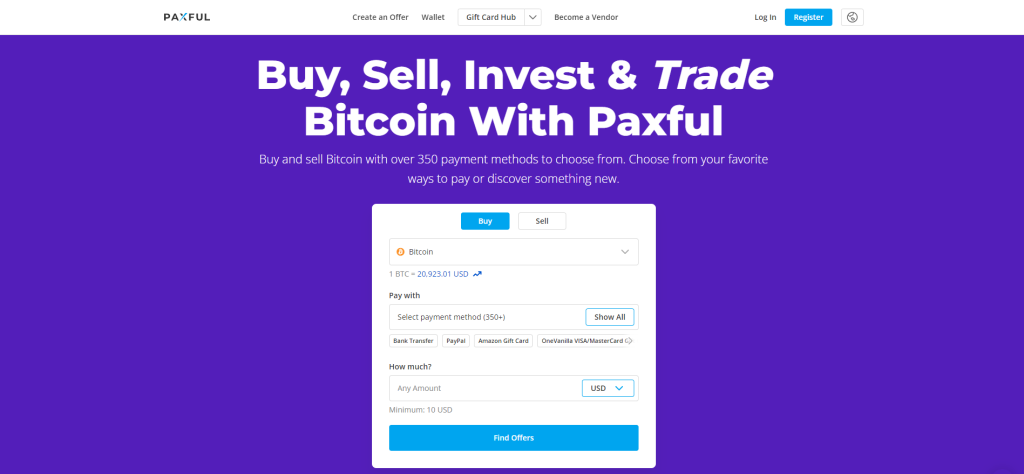 Currently, Paxful only supports Bitcoin, Ethereum and USDT on the Ethereum blockchain.
Pros
User-friendly platform for a beginner
A host of payment options
1% transaction fees for sellers only
worldwide presence
Escrow and moderation service
Negatives
It may take time before you can find a buyer or seller
Higher chances of getting scammed
mandatory KYC
Some sellers/buyers charge high spreads
Read more about Paxful by clicking here.
Paybis
---
If you are looking for a crypto exchange that is highly trusted and provides 24/7 customer support, Paybis is the answer. The other side of the coin is that the transaction fee on fiat transactions for certain currencies could be excessive when purchasing Bitcoin.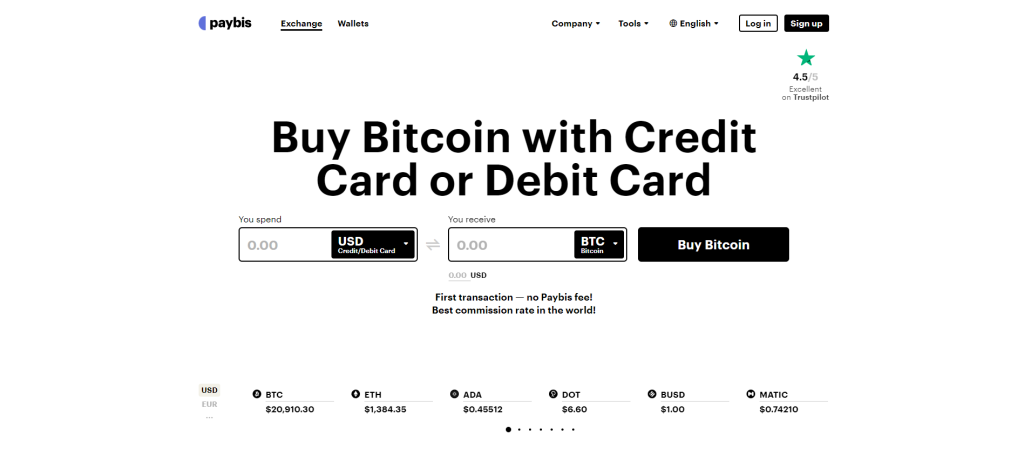 Pros
User-friendly platform for a beginner
keeps adding new altcoins to the platform
Other exchanges that also support prepaid cards include Changelly
and ChangeNOW. But we recommend avoiding them as there are numerous reports of shady behavior, user reporting their funds disappearing or being charged egregiously high fees.
Is it safe to buy bitcoins using prepaid debit cards?
---
If you are using a trusted exchange to buy bitcoins through prepaid cards, you are safe. However, it would be best if you move your bitcoins to a crypto wallet once you purchase them. Before you buy crypto with a prepaid card, remember that if you are using your debit card for convenience, the transaction might turn out to be expensive. Transferring a larger amount always requires a bank transfer as it costs no fees. Learn here how you can cash out a large amount of crypto for cheap.
Conclusion of how to buy crypto with prepaid card
---
You now have more than a few options where you can utilize your prepaid payment cards and get some bitcoins. The above options are a glimpse of what to expect and where to trade and sell, but other options also abound. The prepaid card option for buying cryptocurrency may not be the cheapest, but it gives you a chance to own that cryptocurrency you want.
It would be better to transfer your coins to your crypto wallet.
If you are in a country with limited payment options, using cards is the most convenient choice. On the other hand, you can save a lot if you register with a local exchange and fund your account through a bank transfer. So, if you have that prepaid card, it's time to own some bitcoins!!
FAQs
---
Read also:

CaptainAltcoin's writers and guest post authors may or may not have a vested interest in any of the mentioned projects and businesses. None of the content on CaptainAltcoin is investment advice nor is it a replacement for advice from a certified financial planner. The views expressed in this article are those of the author and do not necessarily reflect the official policy or position of CaptainAltcoin.com