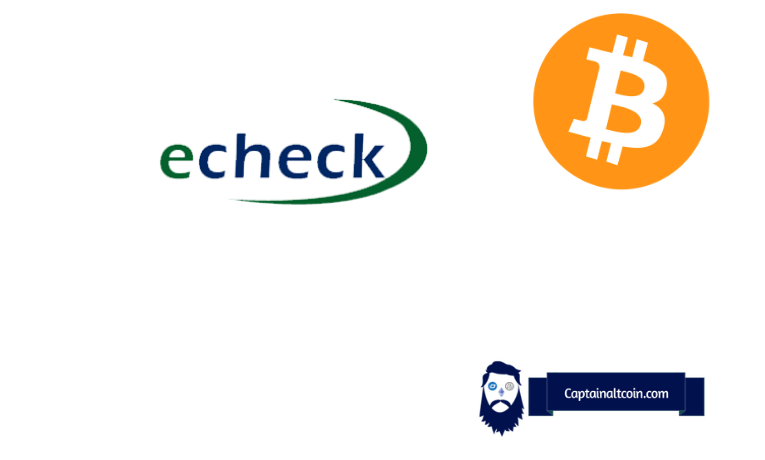 Looking to invest in bitcoin? With the cryptocurrency craze at an all-time high, finding the easiest way to buy it is key. People often use direct bank wires and credit/debit cards to buy digital currency, but eChecks are another option.
To buy bitcoin with an eCheck, you'll need to find a crypto exchange or payment processor that supports this payment method. Once you've set up an account, you must provide your bank routing and the platform you choose will provide the crypto wallet address.
Buy Crypto With Bank Account and Routing Number
---
Let's have a quick look at the 3 best options, and after that, we will go through each of them in detail and some of their competitors.

Paxful replacement, former Paxful users integrated directly into the platform
No fees for buyers, 1% fee for sellers
More than 400 payment methods
Safe escrow service with fast customer support
Disclaimer text….

Low fees (no fees for buyer and 0.1% fee for seller)
No transaction limits
No minimum deposit
Safe and fast transactions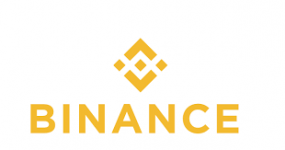 Support for more than 70 local fiat currencies
Low fees (0% for takers and 0%-0.35% for makers)
More than 700 payment methods
How to purchase Bitcoin with eCheck (Routing and Account Number)
---
You can buy bitcoins using eCheck, especially if you get a reputable exchange or a marketplace that lists it as a payment option. You can Bitcoin purchase with a bank account, but you require a digital wallet to ensure the bank transfer of funds from anywhere. Echeck will make it easier for you to complete this transaction.
What Is An eCheck?
---
Echeck is essentially an online version of a normal, paper check. Echeck is a popular online payment option that utilizes routing and your account number. With it, you can make payments or deposit funds, although the process may take a day or two. It's also known as the internet check, direct debit, electronic check, or online check.
Echeck consists of a routing and account number used to process transactions using the Automated Clearing House (ACH) system. All transactions are quicker, easier, and safer. Therefore, you can buy bitcoins through echeck instantly and safely.
Echecks also take less time to process than paper checks. Echeck transfers usually last 3-7 business days, but they are the cheapest payment method and charge almost no or very low transaction fee.
This guide will assist you in finding the best place to purchase bitcoinsusing echeck. Let us delve right in, shall we?
Best ways to buy Bitcoin with routing and account number
---
Kucoin P2P
---
KuCoin P2P Fiat Trade provides a fiat-to-crypto conversion service under peer-to-peer trading with zero transaction fees, fast settlement, secure transactions, professional and reliable merchants, and multiple payment methods globally and regionally. Kucoin supports purchasing digital currencies with 50+ fiat ​through P2P, credit cards, etc.
KuCoin's P2P marketplace allows users to purchase and sell cryptos, including BTC, ETH, LTC, and more. Just like other P2P exchanges, KuCoin P2P also accepts a wide variety of payment methods. Using fiat currencies like USD, EUR, GBP CAD, IDR, AUD, etc., customers can acquire crypto on the platform from other users. There are a bunch of payment options to choose from, including gift cards, echeck, PayPal and Payoneer, as well as bank transfer and other options.
In order to use Kucoin P2P marketplace, you need to bind a phone number and do a KYC process.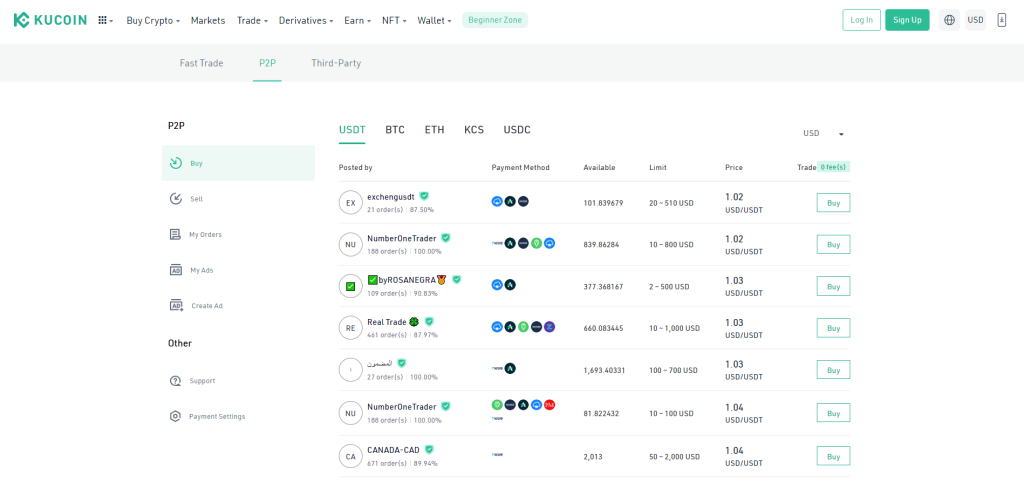 Pros ✅
No fees
Exchange crypto with fiat, credit/debit card, or digital asset
A lot of listed coins
Beginner-friendly
Cons ❌
The exchange is centralized.
Not regulated
Coinbase
---
Let's say you have a cryptocurrency portfolio, and you need a more straightforward platform to buy and sell. Coinbase gives you the best platform to do that, and you can manage your cryptocurrency portfolio on the same platform. The best part is that Coinbase is popular in the United States and has a popular following globally. The app is used on mobile devices, both Android and iOS. It implies that you can make your transactions wherever you are. It also allows a large purchasing transaction limit.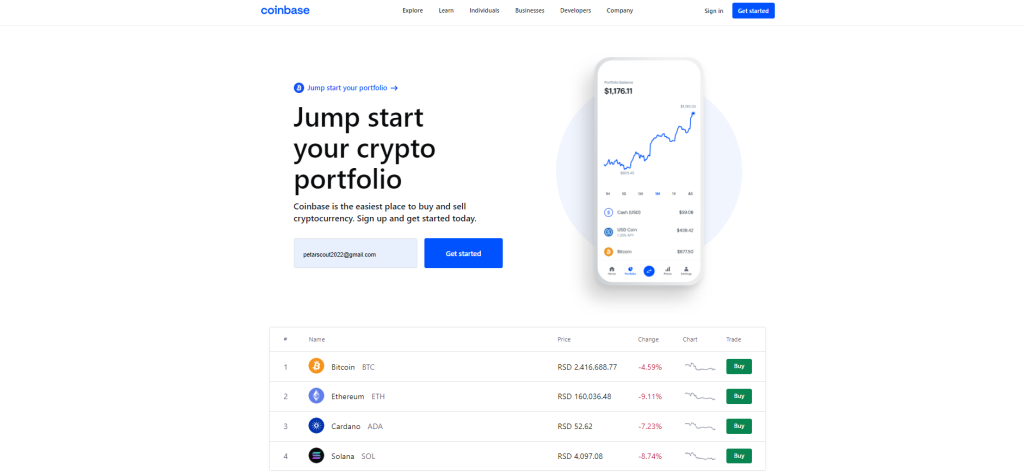 LocalBitcoins
---
Ask some business owners about how they started, and most of them will tell you about personal selling. A one-on-one kind of situation makes it easier for anyone to sell their products. Localbitcoin captures that because it allows person-to-person bitcoin trading. It's an echeck platform that connects buyers and sellers. As a bitcoin vendor, you can create offers in all currencies on this platform.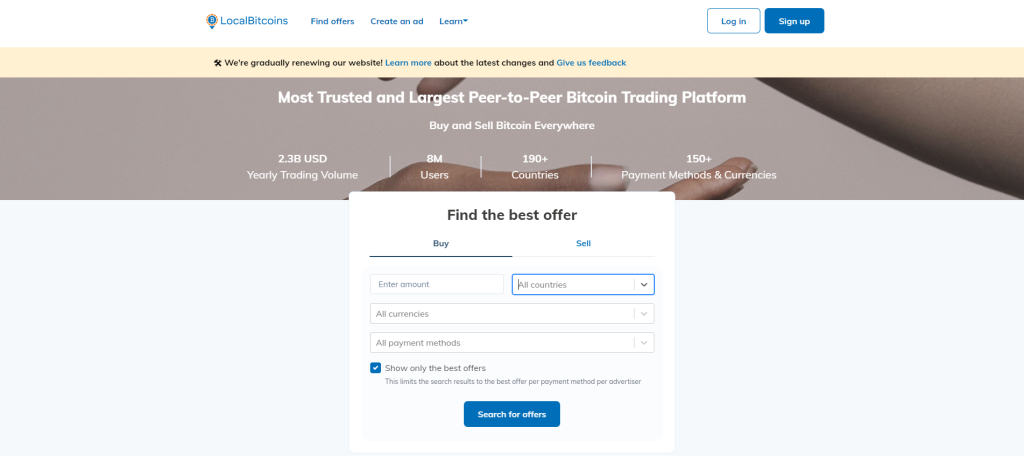 Paxful
---
This platform is also a person-to-person marketplace with diverse payment methods. If you are using Paxful to purchase or sell your bitcoins, you can create offers in all currencies. If many people use something, there is some good, and Paxful enjoys over 2 million users. The app is accessible to Android and iOS users.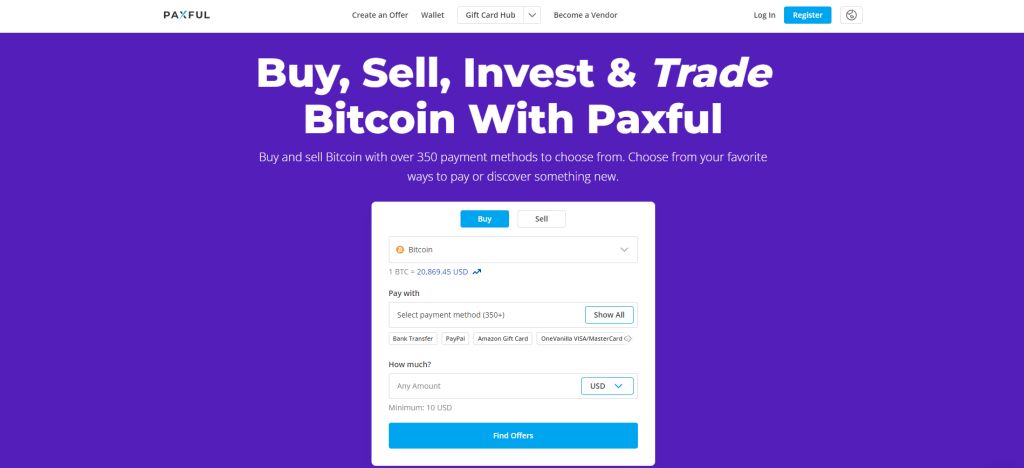 How to buy bitcoins with echeck On Coinbase
---
Here is the process of buying bitcoins on echeck on Coinbase.
Create an account by entering your name, email, and password
Verify the account
Add a payment account to Coinbase by tapping 'trade' on their website
Confirm your details before you make the transaction
Tap 'Buy now' to complete your transaction
You are done!! Easy and fast.
Here is a full Coinbase review in case you want to know more about the platform.
How to buy bitcoins with echeck On LocalBitcoins
---
It involves a series of the following steps:
Register your free account with LocalBitcoins (if you have an account, skip to the next step)
Complete the verification process
Search for advertisements on the main page and fill in the amount you intend to purchase, your currency, location, and payment method. Choose 'All online offers' as the payment method
Choose an advertisement
Pay the vendor
Mark payment complete
Here is a full LocalBitcoins review in case you want to know more about the platform.
How to buy bitcoins with echeck On Paxful
---
Follow these steps to buy bitcoins with echeck on Paxful.
Set up search requirements by logging in to your Paxful account
Complete the verification process
Find an offer by browsing through the list that pops up. You will see best rated and reputable sellers, the most active sellers on the platform, and the profitable margin
Trading— discuss with your seller the necessary details through the trade chat and follow their instructions meticulously
Make payment and click 'I have paid.'
Here is a full Paxful review in case you want to know more about the platform.
Pros and Cons of buying bitcoin with e-check
---
As we have seen, echeck is actualized on various crypto trading platforms used by millions worldwide. However, echeck comes with its fair share of pros and cons. Let's first focus on the pros.
Pros ✅
eChecks are efficient and less wasteful as opposed to the normal checks
eChecks are also secure and safe for the purchase of bitcoins
They offer an instant option for bitcoin trading
It's easy to set up an account on any echeck platform
eChecks allow you to trade in any currency from around the globe
eChecks have made crypto trading easy
Cons ❌
There is a higher risk of buyers and sellers getting ripped off
The verification procedures of some eCheck platforms require private information, which is a risk
Sometimes there are slow bank transfers
Some interfaces are not user friendly
Low transaction limits for new users on various eCheck platforms
Conclusion
---
In a nutshell, eChecks present an easy way for you to make bitcoin purchases on any platform of your preference. Before you buy Bitcoin with an account and routing number, this guide gives you an idea of some of the best platforms you can utilize and make bitcoin profits. Now go ye and make some bucks.
Read also:

CaptainAltcoin's writers and guest post authors may or may not have a vested interest in any of the mentioned projects and businesses. None of the content on CaptainAltcoin is investment advice nor is it a replacement for advice from a certified financial planner. The views expressed in this article are those of the author and do not necessarily reflect the official policy or position of CaptainAltcoin.com