Everyone must have heard about bitcoin currency and most of them tried to take part in the digital cryptocurrency rush, but those who didn't, have missed an enormous chance to get wealthy and rich. Investing in bitcoin currency is actually a great way to make money because its prices will keep growing and governments worldwide actually support this currency.
Bitcoin is not worthless as some people think, it is pretty much better than a fiat money that we all earning and saving. Paper money can easily change its value, while Bitcoin is firm and decentralized currency, and it is isolated from future-growing inflation.
Paying with bitcoin will also help you save money from paying banking fees. This mode of payment is also very discreet because you can choose to hide your personal identity as you're making purchases with this currency. This can improve your security and give you peace of mind as you're doing important transactions. 
This fact of decentralized currency triggered a lot of people to invest and save in Bitcoin for the future and retirement days. As mentioned, bitcoin currency is still growing and investing today could mean acquiring thousands or even millions of profits in the future.
Therefore many countries have adopted this kind of retirement investments and plans, they are called Bitcoin IRAs. IRA  is short for Individual Retirement Account. IRAs have tax advantages for their users. IRA companies are founded for those who want to open retirement accounts. You can open an account and fill it  with Bitcoins, and recently with Ethereum as well.
If you have already decided to invest in IRA companies take a look at top 3
Top 3 Bitcoin and Ethereum (Cryptocurrencies) IRA companies
1.Bitcoin IRA


 The first company that made this retirement scheme to the digital market in 2015., supported by the US government. Bitcoin IRA is based on Investors from the US. Bitcoin IRA's first goal is to secure customer's retirement investments, they cooperate with experts in this field and make efforts to expand their goals by taking other cryptocurrencies as well, like Bitcoin Cash, Litecoin, Ethereum and Ripple.
Bitcoin IRA is one of the most common retirement schemes today but this also comes with pros and cons. Investing in bitcoin currencies will allow anyone to diversify their retirement portfolios and earn hefty capital gains. But on the other side of the coin, investing in bitcoin IRA can become very risky because its value is extremely volatile.
2.Regal Assets


This IRA company delt with precious metals, but after a great popularity of cryptocurrencies they dig their way into a digital world – Bitcoin. The company had a great reputation while working with gold and silver, so they easily reached the top. Regal Assets offers a various services to its customers, from consulting new customers, IRA crypto investing, custodian services and cold storage. They call this service Regal Wallet.
The most important thing for companies in this field is security, which Regall Assets offers on the highest level. To attract new customers they offer the lowest fees and insurance. Regal Assets is working with US and international customers.
Regal Assets will make it very easy for you to invest and earn from bitcoin currencies but this company only caters to a limited number of countries. This means that you might not be able to utilize the services of this company if you currently live in countries that are outside their service areas. 
3.Broad Financial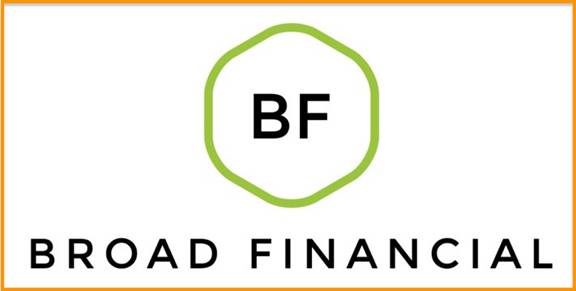 Broad Financial was established in 2004. They take both Bitcoin and Ethereum investments. They work in a different structural way, their charge fees are much cheaper and neverchanging. They are specialized in self-directed IRAs and considering flat fees during the year which are not dependable on investors profit scales.
Aside from these, Broad Financial doesn't require a specific amount of investment, offers self-trade options, and allows you to invest in any cryptocurrency. However, this company might not be the best option if you're looking forward to investing with a financial advisor. Broad Financial encourages investors to invest in their own, which can become a problem if you don't have any experience with bitcoin trading. 
Broad Financial is open towards US investors.
Bitcoin And Cryptocurrency IRA Companies
The rise of digital currencies especially Bitcoin and Ethereum left a big impact on financial world. The fact, that this currencies cannot be struck by inflation and they are not controlled by any governments law, triggered people to start investing money into IRA companies.
In order to start with scrypto IRA, you will need a reliable custodian which is obligatory in most of the countries. This helps you, to invest currency without making a fatal mistake(by doing it on your own, without professional help) and loosing all your money in a glance.
Therefore, if you are interested in IRAs companies or you cannot make up your mind, read and analize more companies dealing with digital currencies and then make a decision.
Ideally, you should spend a lot of time to research on these companies and determine how these operate in the market. You should also weigh the pros and cons of each so you can come up with an educated decision. 
There are three more companies in the same branch below. Analize them as well and make comments what would you choose and why.
-COINIRA
-Noble Bitcoin
-FD IRA

CaptainAltcoin's writers and guest post authors may or may not have a vested interest in any of the mentioned projects and businesses. None of the content on CaptainAltcoin is investment advice nor is it a replacement for advice from a certified financial planner. The views expressed in this article are those of the author and do not necessarily reflect the official policy or position of CaptainAltcoin.com