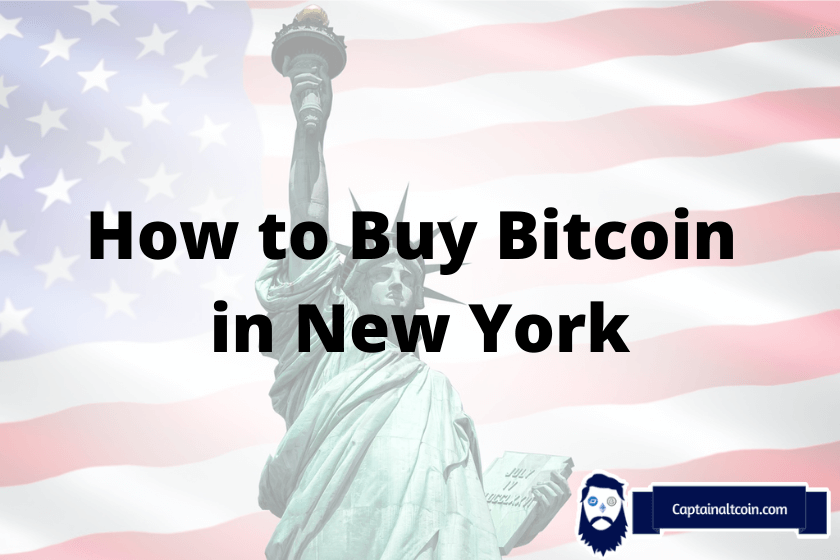 If you are an investor who lives in New York, you are probably aware that NY has some pretty strict regulations in regard to Bitcoin. Fortunately, the rules in New York have been eased over the past few years, making Bitcoin more accessible for anyone living in the area. Anyone looking for how to buy bitcoin in New York now has a plethora of options.
This article aims to outline the best way to buy digital assets in New York; we will look at some popular online platforms and also outline how to buy Bitcoin from a Bitcoin ATM.
Best crypto trading platforms in New York
---
Let me first show you the three best cryptocurrency exchanges in New York for purchasing Bitcoin and other crypto assets. Following that, we will go over each of them in greater detail, as well as their competitors.
Coinbase
---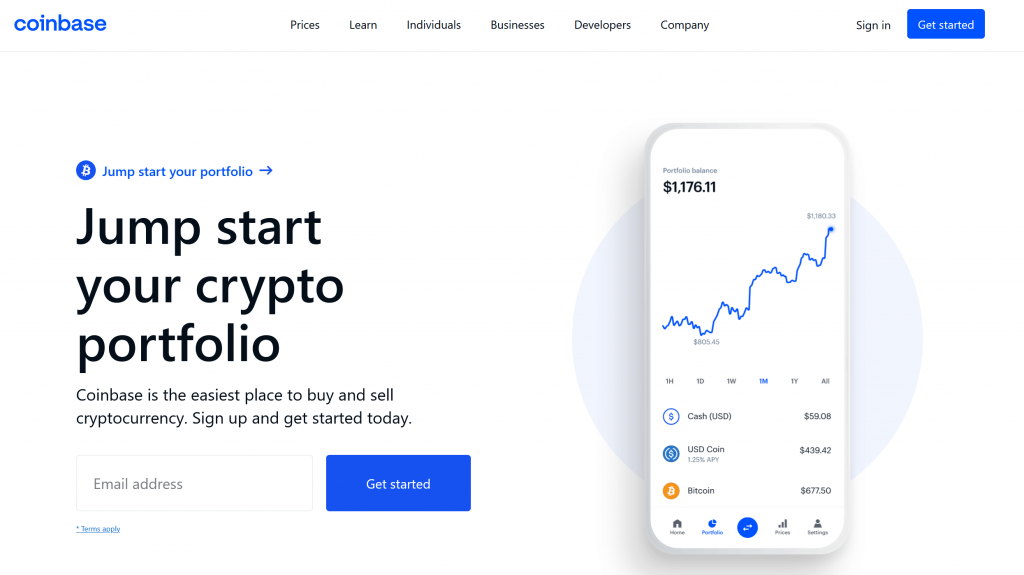 Coinbase is perhaps the best platform for buying Bitcoin for the first time. The platform launched back in 2012 and boasts over 56 million users worldwide.
If you are looking for how to buy Bitcoin in New York, then Coinbase is a great solution.
How to Buy Bitcoin in New York – Coinbase
---
Complete the KYC process – Provide ID
Click the Buy/Sell tab
Enter the amount you want to spend
Select Bitcoin
Select a payment method
Alternatively, you can top up your account via bank transfer and then use the funds to buy Bitcoin similarly; however, you will need to select pay with account balance when choosing a payment method.
It's also worth noting that Coinbase offers a free $10 in Bitcoin when making your first purchase of $100 Bitcoin or more on the Coinbase standard platform.
Coinbase users can also head to the Coinbase Earn section of the site and earn over $10 in free digital currencies by completing a few short quizzes.
For more experienced traders, Coinbase Pro offers lower trading fees and comes at no extra cost.
The sign-up bonus is only available on the standard platform, so we recommend using that before using the Pro version.
Coinbase Overview
Pros ✅
Great user interface
Geared towards beginners
Low Fees when using Coinbase Pro
Great sign-up incentives
Cons ❌
High fees on the Standard platform
Kucoin
---
Yes, I know – KuCoin is not regulated and very risky to use if you are a US resident, let alone a New Yorker.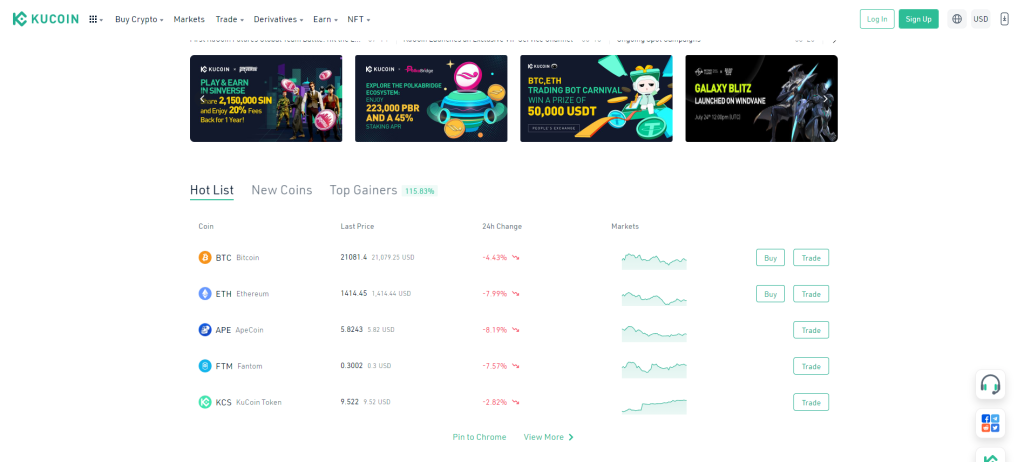 However, KuCoin is still hovering in the grey area of the regulatory spectrum, and many Americans have used Kucoin with no issues for years now. It is a great place to buy, trade, stake, mine, loan, lend, bot trade, etc., crypto. It is a real swiss knife, a poor man's Binance if you want.
Plus, they are always among the first exchanges to list low-cap gems yet to explode in price (usually once they are listed on Coinbase or Binance). That is why Kucoin (and Gate.io) are two of the most popular smaller exchanges among real crypto nerds.
You can buy digital currencies on Kucoin with credit cards and bank transfers. They also have a P2P marketplace that supports dozens of other more rare payment methods.
Gemini
---
Gemini was founded by Tyler and Cameron Winklevoss (Co-Creators of Facebook) in 2015. Despite launching more recently than most of their competitors, they've quickly built a great reputation in the community, and they consistently have some of the largest daily Bitcoin trading volumes of all exchanges.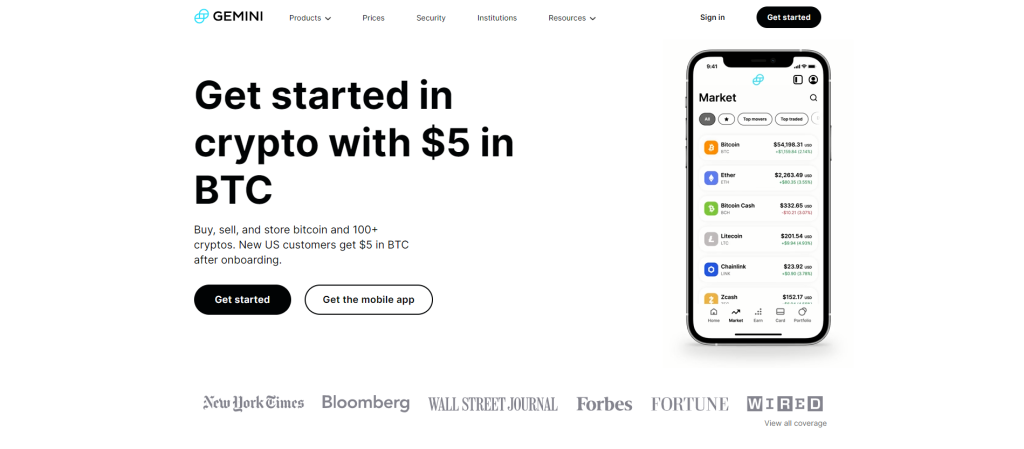 As a New York-based cryptocurrency exchange, Gemini is fully regulated by the New York State Department of Financial Services (NYSDFS). This requires them to meet capitalization, consumer protection, anti-money laundering, compliance, and cyber security requirements set by the NYSDFS.
CashApp
---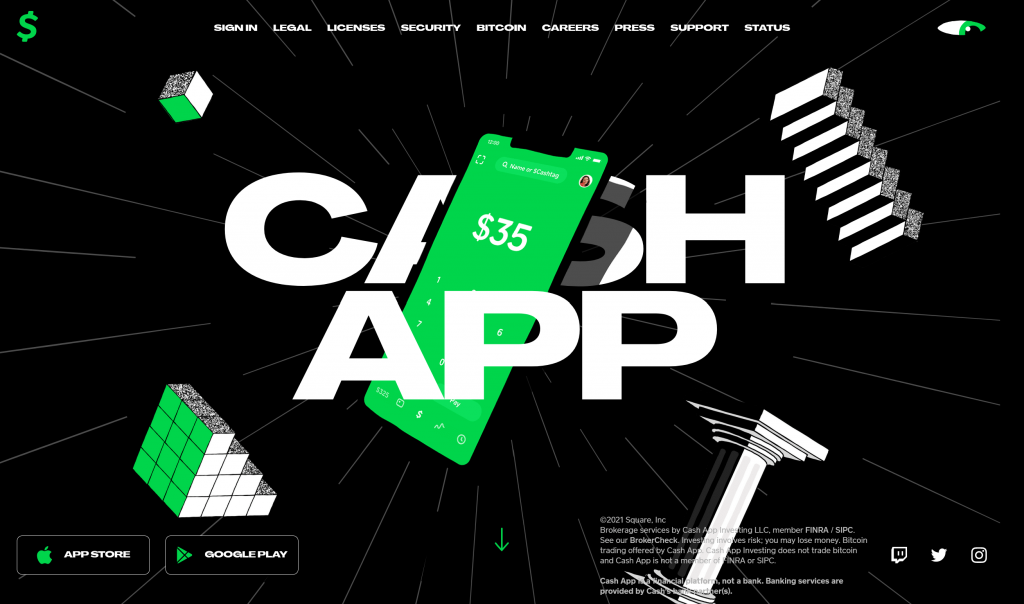 If you are looking for the most straightforward way to buy Bitcoin, then CashApp is the best option.
How to Buy Bitcoin in New York – Cash App
---
CashApp users can buy Bitcoin with just a few clicks.
Sign up at CashApp
Complete verification
Go to the Investing tab
Select Bitcoin
Enter how much you want to buy
Make a purchase
After buying Bitcoin on CashApp, you will find it in your CashApp Bitcoin wallet.
CashApp Overview
Pros ✅
The straightforward way to Invest
Also a Great app for banking
Sign up bonus
Secure
Cons ❌
Limited features
Higher fees than using an exchange
Robinhood
---
Robinhood was primarily made for people interested in the stock market. Robinhood has recently moved into cryptocurrency, allowing its users to invest in Bitcoin.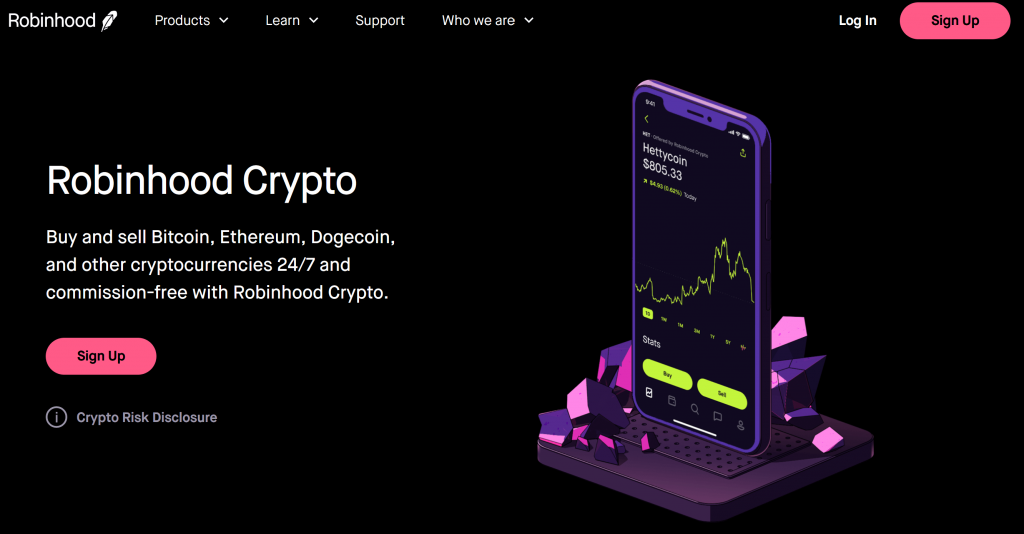 It's worth noting that Robinhood is offering three free shares for anyone who signs up to the platform through a referral link.
How to Buy Bitcoin in New York – Robinhood
---
Sign up at Robinhood
Complete the KYC process
Navigate to the Bitcoin details page.
Click trade.
Click buy.
Click order types
Select your preferred order type
Enter how much you would like to buy
Review your order
Click to submit your order
When buying Bitcoin on Robinhood, you don't get a Bitcoin wallet. Robinhood holds your funds for you, but you are free to sell your Bitcoin whenever you want.
Robinhood is planning to launch Bitcoin wallets as soon as it can.
Robinhood Overview
Pros ✅
A straightforward way to invest
It can also be used for stocks
Sign up incentive
Good UI
Cons ❌
Not the best customer support
No Bitcoin wallet
How to Buy Bitcoin in New York – Bitcoin ATMs
---
Another option that is becoming more popular is to purchase Bitcoin through a Bitcoin ATM. There are more and more locations across New York State that are installing Bitcoin ATMs. LibertyX has over 1,000 Bitcoin ATMs spread across New York State.
Bitcoin ATMs allow you to purchase Bitcoin with a bank card.
Note: You will need a Bitcoin wallet to use a Bitcoin ATM.
A great Bitcoin wallet can be made at Blockchain.com.
How to use a Bitcoin ATM
---
Get the LibertyX app – To buy Bitcoin from an ATM, you must create a free LibertyX account and complete the KYC process.
Find a Bitcoin ATM – Find a nearby location through the app.
Make an order – Make an order number by providing your Bitcoin address.
Pay for Purchase – Click the LibertyX icon on the ATM to start the purchase.
Enter your order number and purchase amount. Insert your debit card and enter your PIN to make the payment.
Summary
---
To summarise, buying Bitcoin in New York isn't all that difficult. Updated regulations mean that there are now more options than ever before for investors looking to buy Bitcoin. We recommend using Coinbase as they have a generous sign-up incentive that will allow you to get an extra $10 in Bitcoin when making your first $100 purchase. The Coinbase Earn program will also allow you to earn an extra $10 in assets.
More serious investors will want to try Coinbase Pro or Binance as they provide more features than the standard Coinbase platform.
If you are looking for the most straightforward way to buy Bitcoin, then CashApp is a great choice. The app has a great user interface and allows users to buy Bitcoin in just a few taps through the user interface; however, this option is limited and lacks features compared to Coinbase or Binance.
For anyone looking for a more personal experience, purchasing Bitcoin from a Bitcoin ATM is a good option. Anyone looking to buy Bitcoin can download the LibertyX app and use it to find an ATM and create an order. Payment can then be made through a card, and the Bitcoin is sent to your digital wallet.
All in all, Bitcoin regulations in New York have come a long way in the past few years. Many options now exist, and with more and more ATMs appearing across the state, more people are becoming interested in Bitcoin and other crypto assets.
FAQs
---

CaptainAltcoin's writers and guest post authors may or may not have a vested interest in any of the mentioned projects and businesses. None of the content on CaptainAltcoin is investment advice nor is it a replacement for advice from a certified financial planner. The views expressed in this article are those of the author and do not necessarily reflect the official policy or position of CaptainAltcoin.com