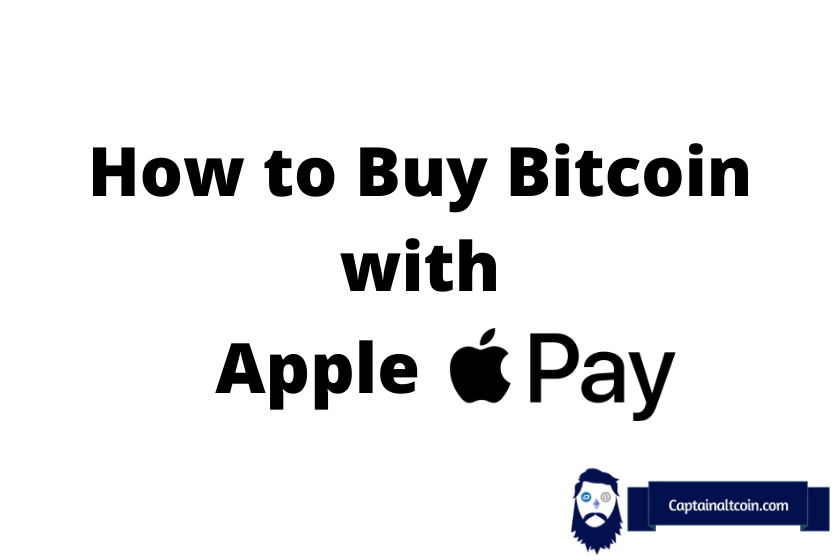 Are you looking to buy Bitcoin with Apple Pay? Look no further! You can now purchase Bitcoin using your iPhone or iOS devices on some of the leading cryptocurrency exchanges in the market. This includes reliable platforms such as Uphold, eToro, Kraken, BitPay and more, so you can be sure that you are accessing a secure and trusted exchange.
It is easy and convenient to buy Bitcoin with Apple Pay via these exchanges and provides a safe way for you to make transactions. Whether you're trading for day-to-day purposes or for long-term goals, buying Bitcoin with Apple Pay is the way forward. G
Buy Crypto With Apple Pay
---
For the majority of newcomers, Apple Pay represents the simplest and quickest way to get into the game. There are several ways to pay cash for Bitcoin with Apple Pay – I explain some of the most common below.

  Low fees when compared to top exchanges
  It is regulated by the US laws
  A beginner-friendly interface
  A lot of advanced features and listed coins

What Is Apple Pay?
---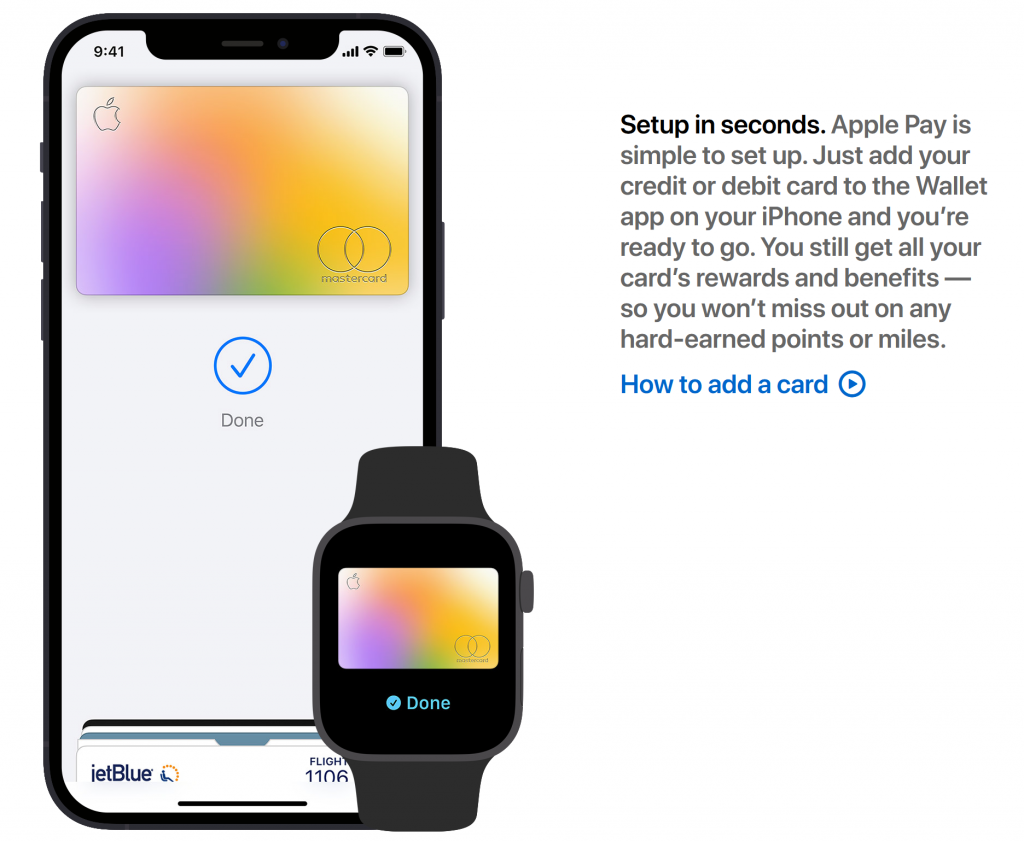 Apple Pay first entered the payments market in 2014 with its proprietary digital wallet (Apple Wallet) and mobile payments application. It enables Apple account holders to send and receive money via a text message, and to pay for goods and services both online and in physical stores.
You can download the app to all your Apple devices and synchronize them. To add a card, tap the '+' sign on the App's main page, then scan the card with your iPhone. Follow the simple prompts to activate your card, and you're ready to spend.
The Apple wallet will also hold cash that can be used for purchases or sent to your debit card account. Apple Cash is how you receive payments via text message.
Where Is Apple Pay Available?
---
Apple Pay works in most countries, with a few notable exceptions. Mexico is not yet on board, but almost every country in Europe and Asia is. There's a full breakdown of where you can use Apple Pay here.
---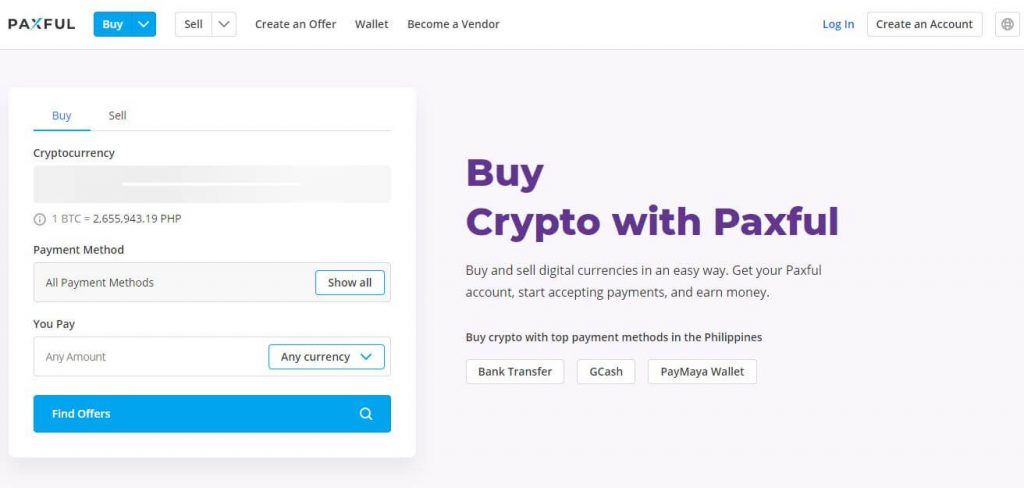 Download and install the Paxful app, and follow the usual drill to set up an account. Buying Bitcoinis a little different on Paxful as you buy from a real person. It's a peer-to-peer marketplace, so you need to be cautious about who you are dealing with.
Select Apple Pay to filter out vendors who don't accept it, then view whichever is the best deal. Select a vendor by reputation, reliability, the number of sales, and average transaction time. The prices typically vary from utterly ridiculous to relatively normal, But I am writing this in a market crash. Currently, the cheapest offer is 25% above the spot price, so I would look elsewhere until the Paxful vendors adjust their offers.
The Paxful app has a wallet to store, receive, and send your cryptocurrency. It's worth a look, but there are much more cost-effective places to acquire your Bitcoinat the moment.
---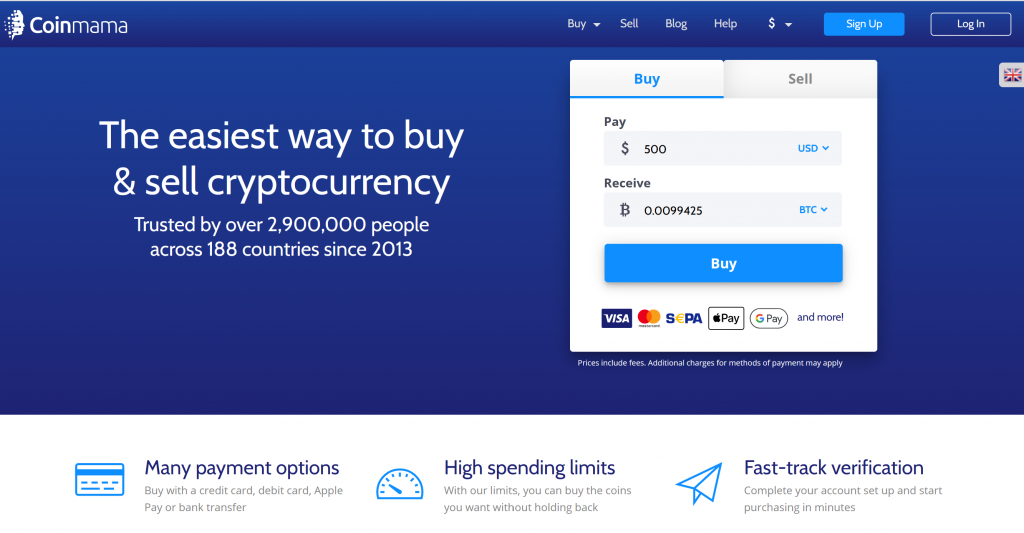 Buying Bitcoin on Coinmama is convenient but not cheap, with the spread at a whopping 9%.
Coinmama Buy BTC – $34,960 6.1% Premium
Coinmama Sell BTC – $31,825 3.4% Premium
Binance Spot BTC Price – $32,944
Coinmama enforces KYC rules, but after confirming your identity, you are free to buy bitcoin using the Apple Pay option. Once your wallet address and payment have been confirmed, expect to wait about one hour before your Bitcoin arrives in your crypto wallet. You can also crypto purchases Bitcoin Cash, Ether, Dogecoin, Ethereum Classic, Litecoin, Cardano, Ripple, and Tezos. You can purchase your cryptocurrency with YEN, GBP, EUR, AUSD, CAD, and USD.
---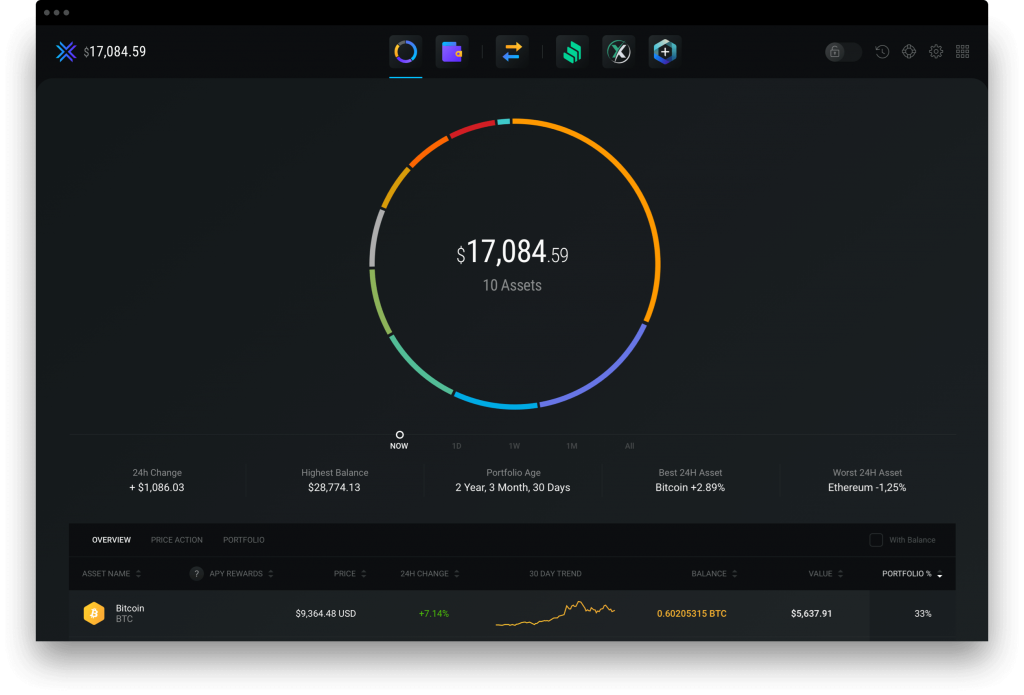 Once you have installed Exodus Wallet on your Apple Pay-enabled iPhone, you are ready to buy BTCand swap it for over a hundred other cryptocurrencies. Exodus Wallet is non-custodial, which makes it more secure as you hold your private keys. This involves noting down your 12-word seed phrase and keeping it safe. Should you ever lose your phone or delete the app, you enter the seed phrase to recover your cryptocurrency wallet and assets.
Exodus is a broker so they keep a stock of actual bitcoin to sell. They charge a reasonable markup of around 3% on BTC, but it will arrive in your wallet almost instantaneously. Click the Buy Bitcoin with Apple Pay and select how much you want. The slider ranges from $50 to a disappointing $500 maximum, so it's designed for people buying little and often.
---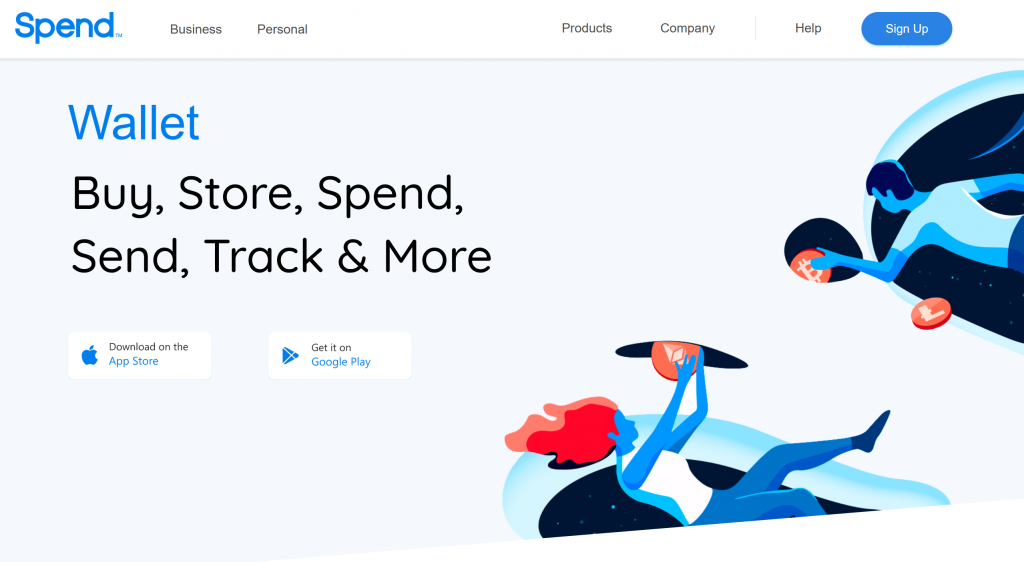 Install the application from the App Store to access 16 cryptocurrencies through Apple Pay. Spend Wallet issues a virtual card that also connects to Apple Pay. The wallet has some very basic charting and analytic functions, but the convenience of using your Spend Visa® Card is the killer application.
Your Apple profile is enough to get you approved from within the app, and you can swap between cryptocurrencies and fiat currencies at will. I also noticed that there is no fee for using ATMs, which seems remarkable. There are fees for withdrawing crypto, but it's not clear whether these are on top of the standard network fees. If so, then this is a problem.
---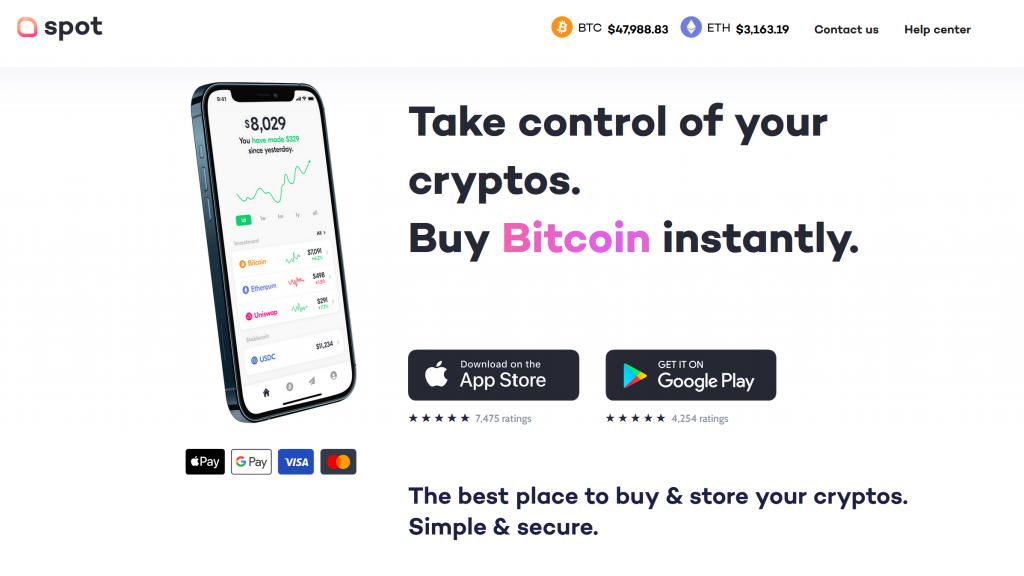 It's another iPhone wallet application enabling you to buy, send, and receive bitcoin. The best part is that Spot Wallet is both decentralized and non-custodial, so you are in control of your cryptocurrency.
It's a great crypto wallet app for beginners who need Apple Pay connectivity. You can get started for just US$20 and there's real-time price data, crypto news, charts, and indicators.
How to Spend Bitcoin with Apple Pay
---
---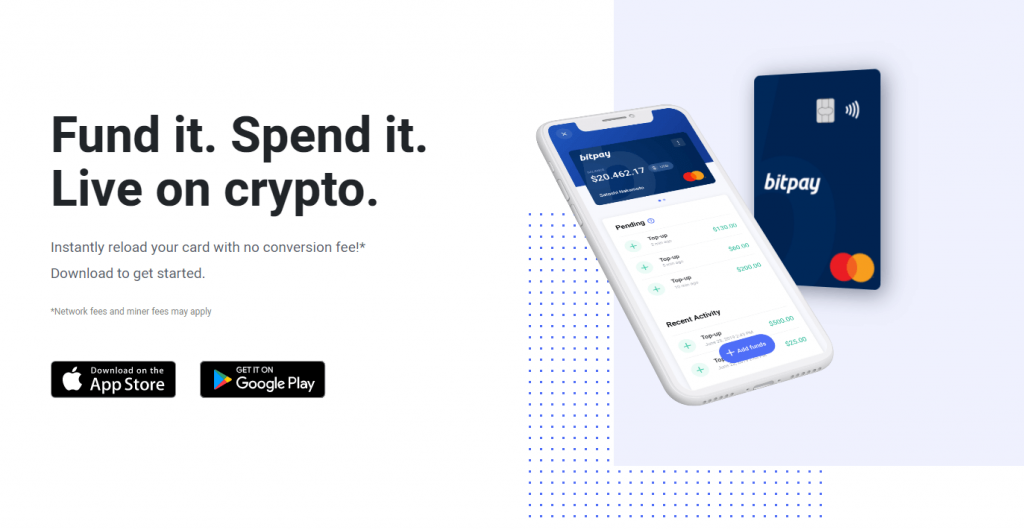 There have been several hook-ups between credit/debit card providers and cryptocurrency platforms. BitPay claims to be the largest BTC payment options provider, and their card is underwritten by Metropolitan Commercial Bank. MCB is, in turn, backed by the FDIC, so you have some regulatory oversight. Simply scan your card with the Apple Pay application and register the BitPay card.
Why anyone would sell their Bitcoinis beyond me. It's the only hard asset most people can access. However, If you do need to spend it, there are charges. The card is subject to an issuance fee of 10$. There's a $2.50 fee for ATM withdrawals (plus what the ATM provider charges). There's a 3% currency converter, which is about right, but also an annoying $5 per month inactivity fee if you choose not to use your card for 90 days.
The service is only available from the US, but someone will jump in to fill this gap in Europe and the rest of the world very soon. If you live your whole life paying in Bitcoin, then this is an interesting development. Maybe in a few years, it will be the norm. Personally, I like to think that the Lightning Network will be extensive enough to simply use a mobile wallet. We shall see.
Pros
---
It's simple and fast.
It's safe. Apple has a reputation for protecting its customer's privacy and data.
Apple Pay is accepted by an ever-increasing number of businesses. It's becoming a standard digital payment method in many countries.
Cons
---
Purchase fees tend to be high. Some apps also charge transfer and card fees, and this all adds up.
There are restrictions on the size of your purchase. If you intend to buy thousands of dollars worth of Bitcoin, you will be better served at an exchange.
In case you are looking for different ways to buy Bitcoin, read the guide below:

CaptainAltcoin's writers and guest post authors may or may not have a vested interest in any of the mentioned projects and businesses. None of the content on CaptainAltcoin is investment advice nor is it a replacement for advice from a certified financial planner. The views expressed in this article are those of the author and do not necessarily reflect the official policy or position of CaptainAltcoin.com