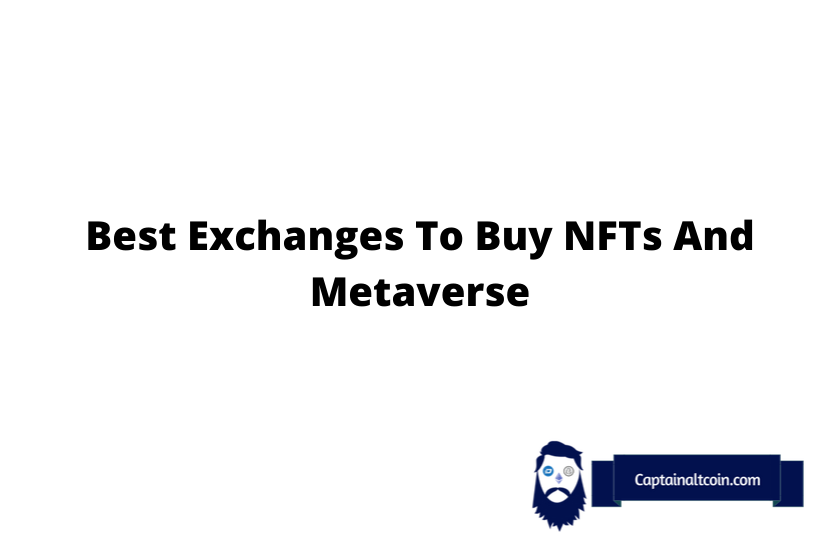 Since it started trending in 2020, the NFT market has exploded. Just in Q2 of 2021, more than 2 billion USD of NFTs have been bought. And the hype for them doesn't stop. Every day more and more crypto enthusiasts all over the world join the NFT community.
The mania around NFT and Metaverse tokens (Metaverse crypto is used to carry out transactions in the virtual space.) has moved from 2021 to 2022 and will not stop, and everyone wants to be a part of it. As a result, crypto exchanges that initially traded only digital assets are slowly but surely adding NFT to their offer. And that is why in today's article, we will talk about the exchanges that have become part of the NFT universe.
Intro
---
I understand that everyone knows what NFTs are. But let's say once again. NFTs or Non-Fungible Tokens are specific cryptographic tokens that cannot be replicated. Authenticity and ownership of NFTs can be verified by anyone anytime, and all NFTs are unique (one-of-a-kind). They can be bought, sold, traded, or gifted, but they can never be altered.
If you want to get involved in the NFT world, choosing a reputable and cost-effective platform should be one of your top priorities. Buying and selling NFTs can be done through many different platforms out there.
What Exchanges Sell NFTs
---
In this article, we will cover the Best Exchanges To Buy NFTs you can use to start buying or selling your NFTs.
Binance
---
Binance is the largest crypto exchange in the world. And it is no wonder that an exchange like them was among the first to enter the NFT space. On Binance NFT Marketplace, you can mint, buy, sell and trade NFTs.

One of the best features of the Binance NFT marketplace is being integrated with the Binance platform. As a result, you don't need third-party wallets to get involved. Instead, you can trade directly from your Binance spot wallet.
Binance NFT Marketplace has 3 product lines:
The Marketplace – where you can mint, buy, list, or bid on the world's premier NFTs.
Events and Auctions – where you can bid for or buy the work of leading digital artists.
The Mystery Box –Binance NFT lottery where you could win some quite decent NFTs.
You can read our full review of Binance NFT Marketplace by clicking here.
FTX
---
FTX is another popular crypto exchange that launched the NFT marketplace on its platform. FTX NFT marketplace is available on both the FTX and the FTX.US sites.

On the FTX NFT marketplace, you can buy, sell, trade, and mint NFTs cross-chain on the Ethereum and Solana blockchains. This marketplace is a little bit different from most other marketplaces. Many other platforms locked their users in the marketplace where they invested their funds. FTX NFT marketplace is an open platform where users are free in their choices.
All in all, this NFT marketplace provides its users with low fees costs and some advanced features.
Also FTX does automatically credit smart contract ETH deposits.
You can read our full review of FTX NFT Marketplace by clicking here.
Crypto.Com
---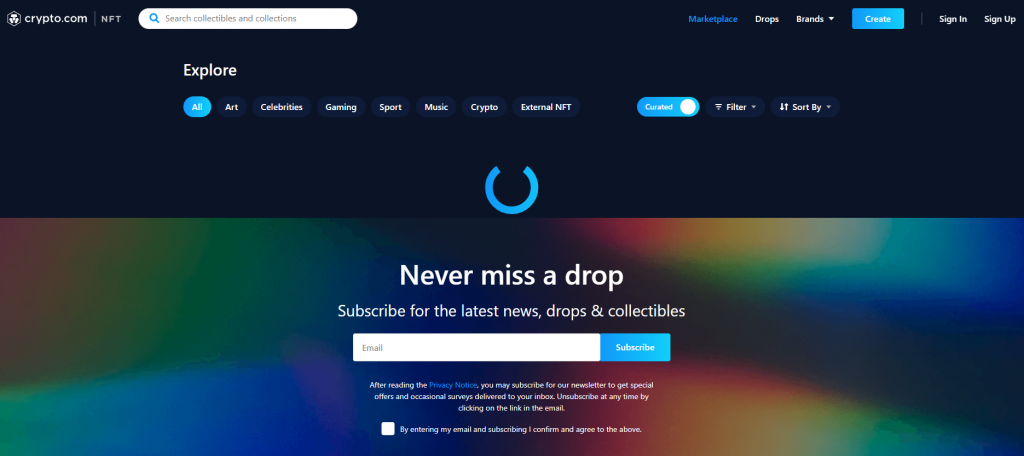 Crypto.com NFT Marketplace is a highly-curated platform where you can mint, buy, sell and trade various unique NFTs. You can choose between the following categories Art, Gaming, Music, Sport, Celebrities, and Crypto on this marketplace.
It is an excellent place for amateur digital artists. Crypto.com NFT Marketplace is diverse, and you can find some cool-looking NFTs for just a few bucks.
It supports the Crypto.com chain, and recently, Crypto.com NFT Marketplace supports NFTs minted and based on the Ethereum blockchain. So now you can buy, sell, and showcase some of the most famous digital collectibles like Bored Ape Yacht Club BAYC, Mutant Ape Yacht Club MAYC, and The Sandbox.
Some of the more famous names that use this market are entertainment icon Snoop Dogg, Aston Martin Cognizant F1 Team, and UFC.
You can read our full review about Crypto.com NFT Marketplace by clicking here.
KuCoin
---
This exchange is different from the others. Unlike other exchanges we have listed here, there is no classic NFT marketplace on KuCoin.
On KuCoin, you can trade fiat and cryptos for NFT native token.

In January 2022, on the first anniversary of KuCoin Trading Bot, KuCoin released the Lomen NFT. Lomen NFTs are the first generated art NFTs on KuCoin Community Chain. They are made up of 10,000 different looks and unique features bots.
KuCoin is also a part of a Play-To-Earn GameFi. In September 2021, they launched an NFT game called Guardian Star. Guardian Star is an entertaining game with mystery boxes. Each mystery box contains fun elements of NFTs, mythology, cryptocurrency, and constellations.
Coinbase (Soon)
---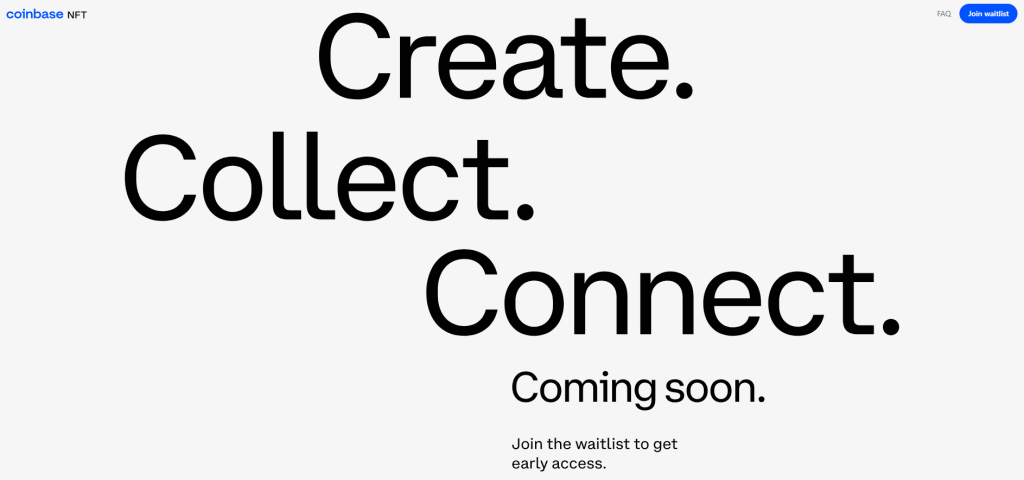 In October 2021, the world-famous and one of the largest cryptocurrency exchanges, Coinbase, announced for the first time that it would launch its NFT marketplace called Coinbase NFT. Coinbase NFT marketplace will be a P2P marketplace that allows its users to discover, mint, buy, sell and show NFTs easier than ever.
Coinbase's idea is to make a simple and easy-to-use app, allowing even beginners to use it, just like they did with cryptos. With this NFT marketplace and their crypto exchange and well-known Coinbase Wallet, Coinbase will control all three main pillars of digital asset. We will surely see some considerable cost savings using Coinbase exchange, NFT marketplace, and their crypto wallet altogether.
The very important thing you need to know about the Coinbase NFT marketplace is that it will be only available for U.S. users at launch, supporting ERC-721 and ERC-1155 standards. In addition, all their NFTs will be on-chain, but soon after launch, they plan to add multi-chain support. They have the same plan for users, i.e., Coinbase intends to expand its NFT marketplace to be available globally.
Gate.io
---
Gate.io NFT Magic Box is a centralized trading platform and is often referred to as the NFT marketplace for everyone. It is one of the most promising NFT trading platforms out there. Gate.io uses GateChain protocol, a trustworthy blockchain and cheap to use.

Gate.io NFT marketplace offers thousands of artworks separated into art, collectibles, virtual world, culture, sports, domain names, and others. You can create, buy, sell and trade numerous NFTs. It imposes no fees for minting NFTs and offers an exceptional degree of freedom for all artists on the platform.
You can read our full review about Gate.io NFT Marketplace by clicking here.
Conclusion
---
We don't have much to say. The NFTs tokens and Metaverse tokens are here. Metavserse is a virtual world. And they are here to stay. Everything is crystal clear. So, if you haven't in yet, what are you waiting for? Do your research and get involved before it's too late.
Read also:

CaptainAltcoin's writers and guest post authors may or may not have a vested interest in any of the mentioned projects and businesses. None of the content on CaptainAltcoin is investment advice nor is it a replacement for advice from a certified financial planner. The views expressed in this article are those of the author and do not necessarily reflect the official policy or position of CaptainAltcoin.com