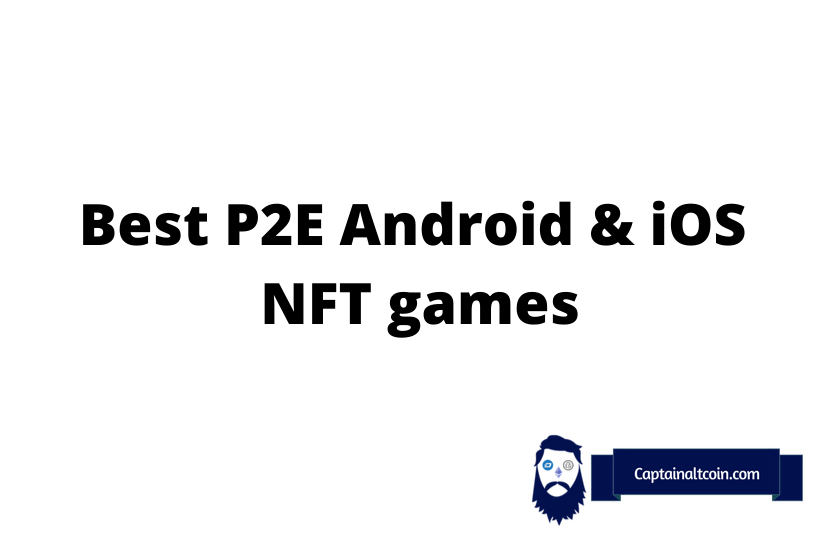 Intro
---
In a world where we are so used to working for our money, it can be hard to wrap our heads around the concept of making money by playing games. However, that is exactly what play-to-earn (P2E) games offer. P2E games are a new type of NFT game that allows players to monetize their in-game achievements. In other words, you can make real money by playing these games!
In this article, we will take a close look at some of the best play-to-earn NFT-based games for Android and iOS devices. It was exciting to see how many great games are actually available to play nowadays that let you control your assets with a lot of revenue opportunities.
As more developers make these games for mobile devices, the blockchain gaming industry enters a new market with great potential. It is not a secret that most people around the world spend more time on their mobile devices than on their computers. 
Without further ado, let's jump into details since there are 11 apps in total that we will explain to you today.
Keep in mind that these are only my opinions based on my thorough investigation of the best play-to-earn NFT games for Android and iOS. Please do your own research before deciding whether you want to play some of them or not.
At this point, it is good to note that all opinions and suggestions written in this article are not considered financial advice.
Best P2E NFT mobile games for Android & iOS
---
Reward Hunters
---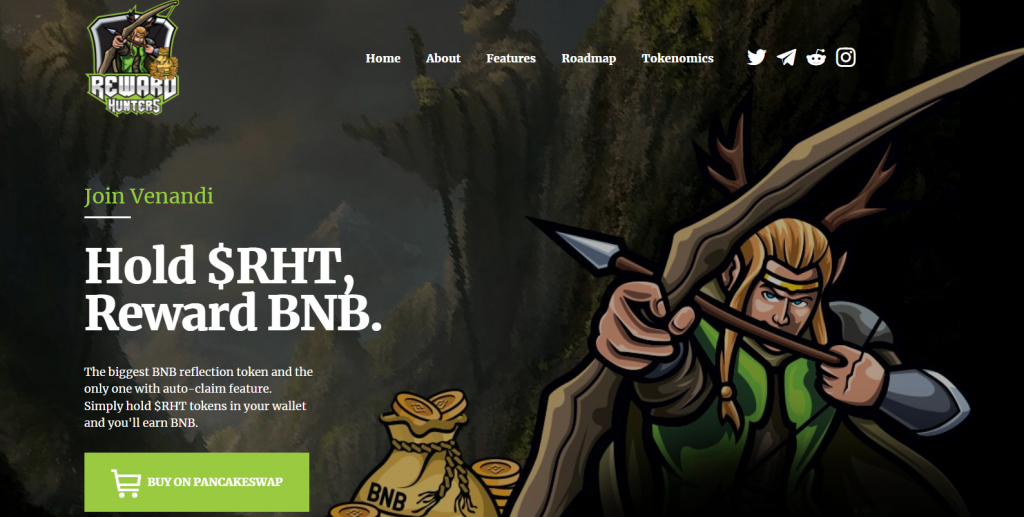 The first game we will look into is Reward Hunters. The game is widely considered one of the best play-to-earn NFT games and can be played on both Android and iOS devices. The main features of Reward Hunters are a battle royale mode, open world, medieval setting, and multiple avatars.
You can participate in a 1 vs 1 battle or play an eight-person game in which the last player standing is the winner. There is one condition for playing Reward Hunters though – you must purchase its native token RHT as it makes you eligible for Binance Coin (BNB) rewards.
Monkai
Leading the way when it comes to the best storyline NFT game for 2022 is the Japanese-inspired Monkai multiverse. Monkai's web3 game is a new multichain project on eth & sol determined to create a unique play-to-earn experience that forces players to team build based on buffs and strategies. With PVP in mind, players have a chance to climb to the top of the leaderboards. Every generation of Monkai NFTS has a storyline. The 1st Gen storyline is based in the Edo period of Japan and follows the tension of the Yokai and Monkai bloodlines in their fight to protect and take the land.
Splinterlands
Splinterlands is a cross between Pokemon and Magic. Unlike other card games where players do battle, fights in Splinterlands only take a few minutes. So, you can log on and play for as little or as long as you want.
The development team has released 500 play cards and more than 64 abilities. You can earn new cards and in-game tokens by going on quests, challenging other players in ranked play, or joining tournaments. Cards can be traded on the secondary market, turned into cryptocurrency, or even rented out to other players.
Skyweaver
---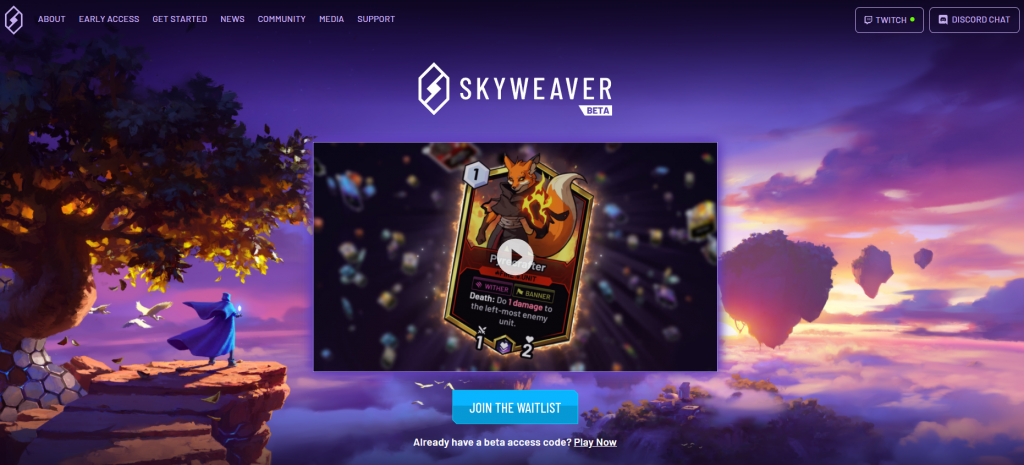 Yet another exciting P2E game is Skyweaver. The game itself has a lot of potential and it is becoming widely popular among gamers. Skyweaver is a browser-based cross-platform card game where you can own, trade, and gift your cards. It is suitable for both beginners and experienced card game players. Skyweaver offers deeply strategic gameplay combined with a player-owned marketplace that lets you win tradable NFT cards.
Skyweaver is completely free to play since you can (with no cost) unlock 500+ base cards as you level up to experience gameplay. You can start with a discovery mode (with a random deck) or play Constructed once you've crafted your custom deck!
Farmers World
---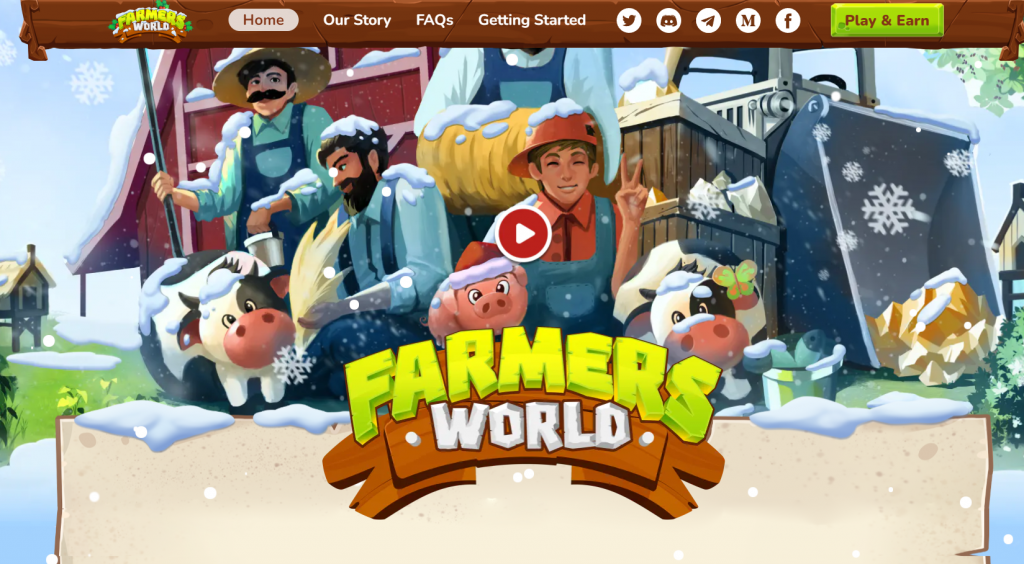 When it comes to the Farmers World game, the name of the game speaks for itself. You will do farming using various tools, resources, and lands to build farms and harvest them. Farmers World is a game that was built on the WAX blockchain network.
Moreover, it has become quite popular recently. As per the game's website, it has over 150,000 active players. In order to play Farmers World, you will have to own a specific NFT. You can develop your farm by building cow sheds and chicken hoops. As you wait for your harvest to complete, you can battle other farmers in order to earn rewards.
Monsta Infinite
---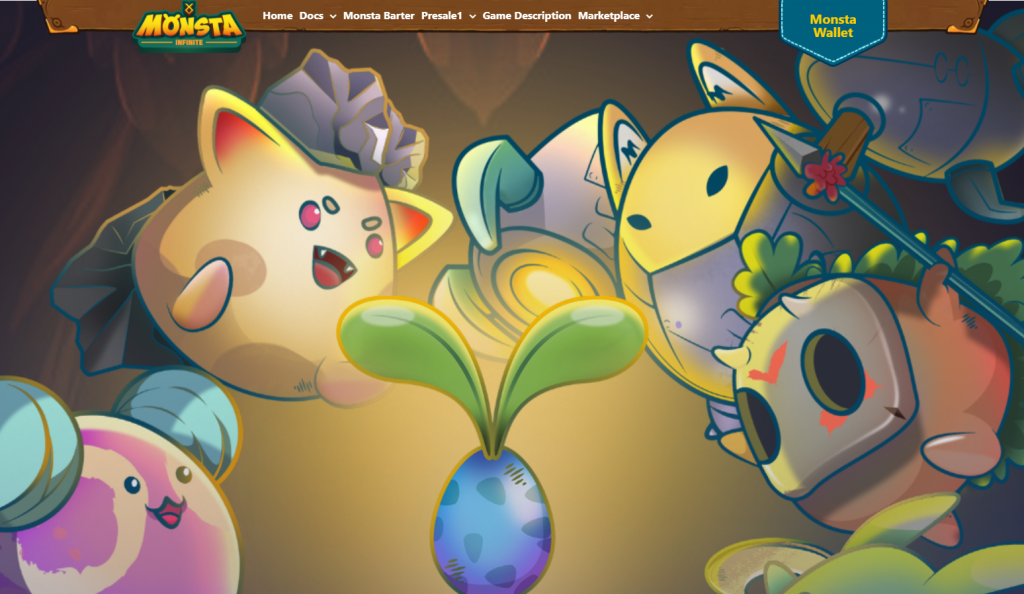 Monsta Infinite is another P2E game where you can understand what the game is about from its name. In fact, we can define Monsta Infinite as many monster-based games that have a huge potential to become one of the most popular play2earn games in the world, especially in the Philippines.
If you want to participate in "monster battles" in the Monsta Infinite universe, you have to get three monsters from the marketplace. Every monster has the same parts – has six card skills, two attack cards, and two defense cards in the game.
War Of Crypta
---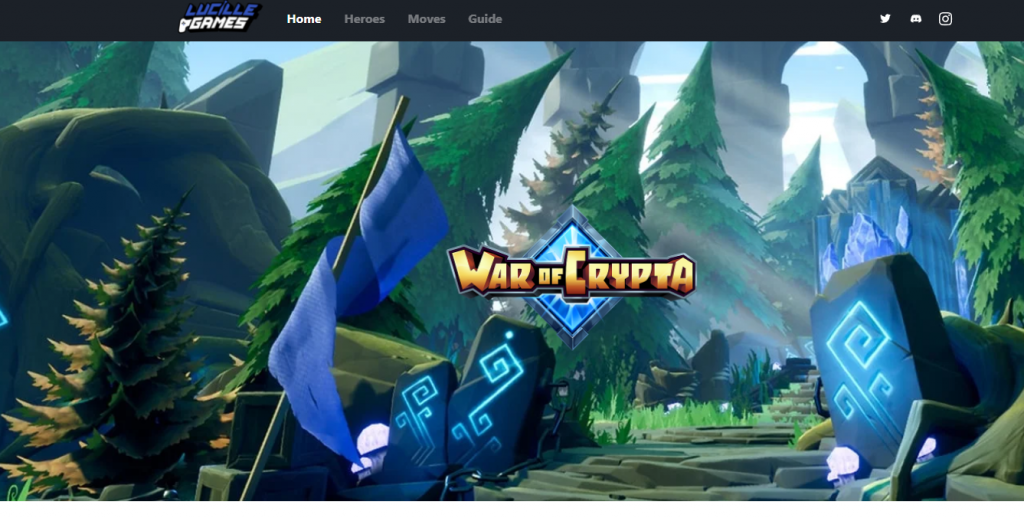 Yet another exciting P2E game. War of Crypta is a game where you can participate in a war on the planet called Crypta. This game allows you to create a collection of heroes and put them to the test in an exciting 1 vs 1 battle. When you are up against another player, you can have a roster of up to 4 heroes.
The game's battle system works through an algorithm. In fact, you will be paired against a player with a similar rank level. This way you will be kept engaged, but still challenged. Moreover, War of Crypta's battle system has a twist – your hero moves require stamina to execute, instead of being turn-based. This means you'll have to be strategic in order to win. The ultimate goal is to faint all of your opponent's heroes.
Binemon
---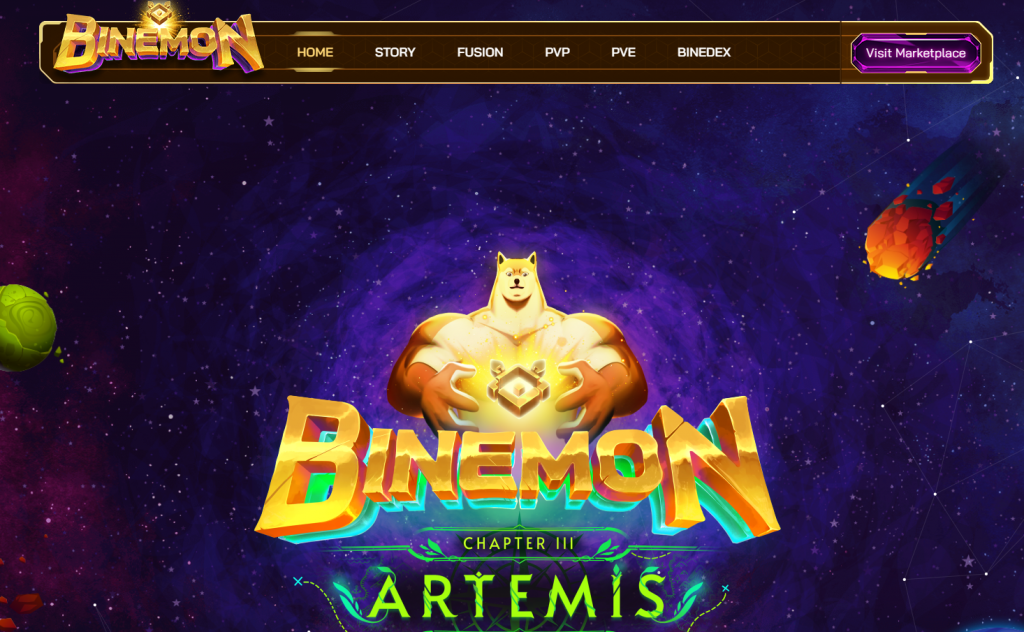 If you ever played games or watched cartoons, you have to know what Pokemons are. Binemon is a pokemon-inspired P2E crypto game. The game combines multiple elements, including collectibles, gacha, RPG, adventure, into one universe.
In Binemon, you can create your army of pets to battle in the PvE or PvP environment. You can earn Ambrosia, which is one of the three currencies used in Binemon. You can also acquire Mons, but this is possible only through the marketplace by using Draken, one of the platform's native currencies.
Devikins
---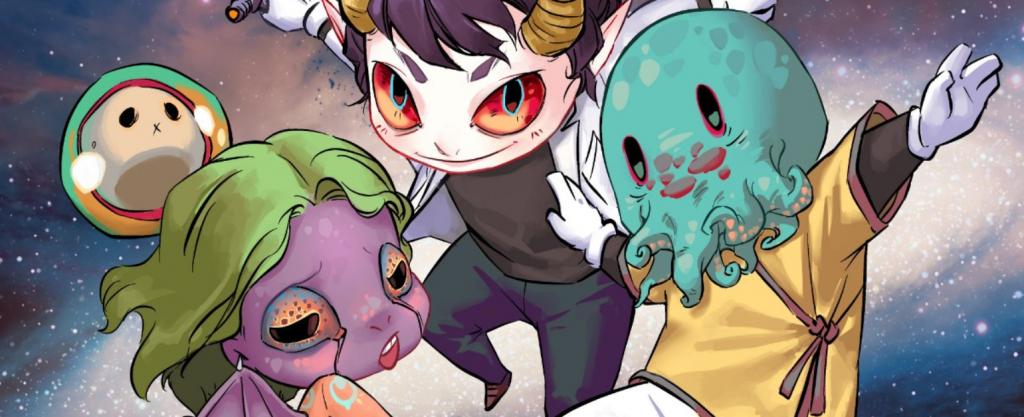 Another emerging P2E game is Devikins. In the Devikins world, you can collect characters and breed new ones to make your roster more robust and versatile. Devikins is a turn-based RPG game that features a JRPG combat system. Furthermore, players can buy and sell characters on the built-in marketplace using Devikins coin (DVK).
Crazy Kings
---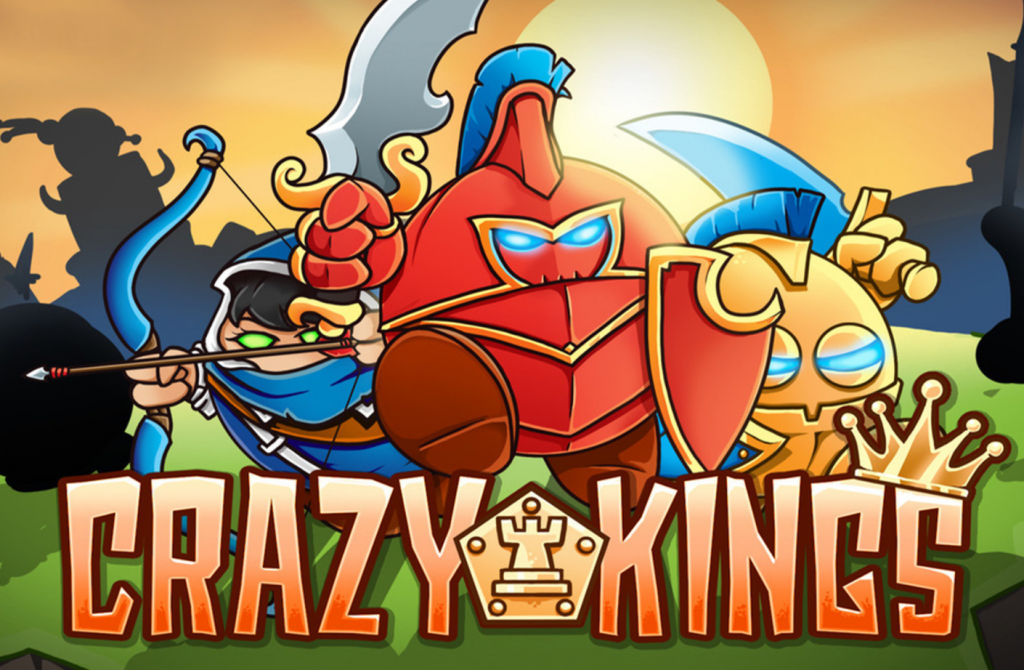 Crazy Kings is a typical tower defense game. You have to build towers in order to defend yourself from various attacks. The popularity of the game is growing and (at least in my opinion) there are two reasons for that. The first one is quite simple – the game has an incredibly nicely organized interface that you will like almost instantly.
Secondly, you can earn a TOWER coin. Players can earn TOWER tokens by competing in the Grand Tournament Colosseum in Crazy Kings. This is another step in their growth, which is aimed at rebuilding a free-to-play game into a play-to-earn game.
Plant vs Undead
---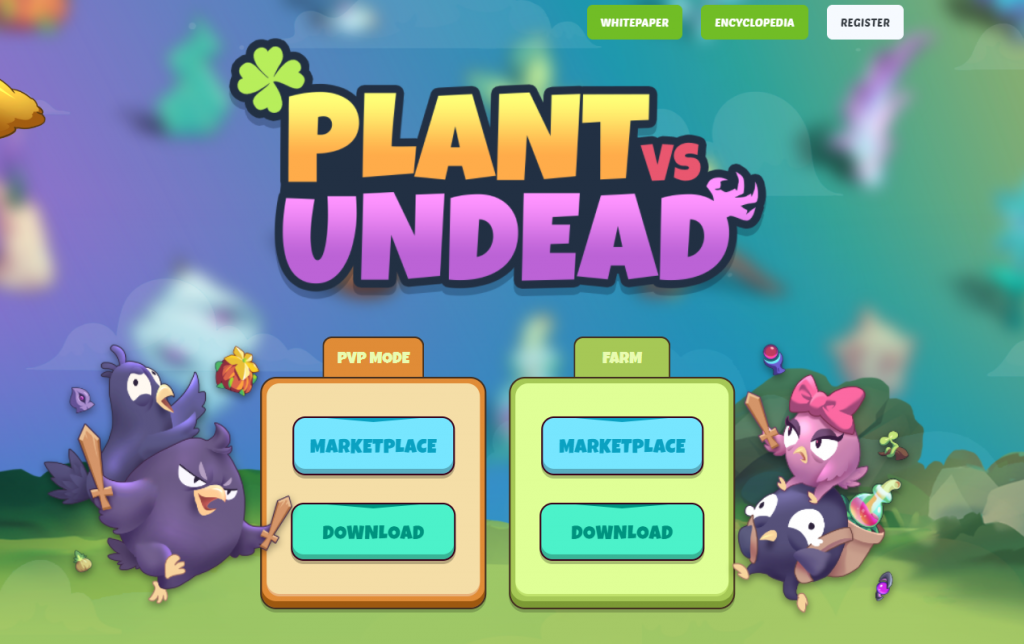 At first, I was confused with the name since I thought "what do plant and undead have in common and how will they make this game interesting?". However, the game definitely has its place in the P2E NFT games world.
In order to better understand the game, let me show you one part from Plant vs Undead's whitepaper: The Game is set in a world called Planet Plants, once beautiful and peaceful home to animals and the "Plants". Unfortunately, a strange and deadly disease coming from the meteors turned the animals into the ferocious "Undead", seeking to destroy all living beings, including the Plants and their "Mother Trees". Sounds pretty exciting, doesn't it?
MOBOX
---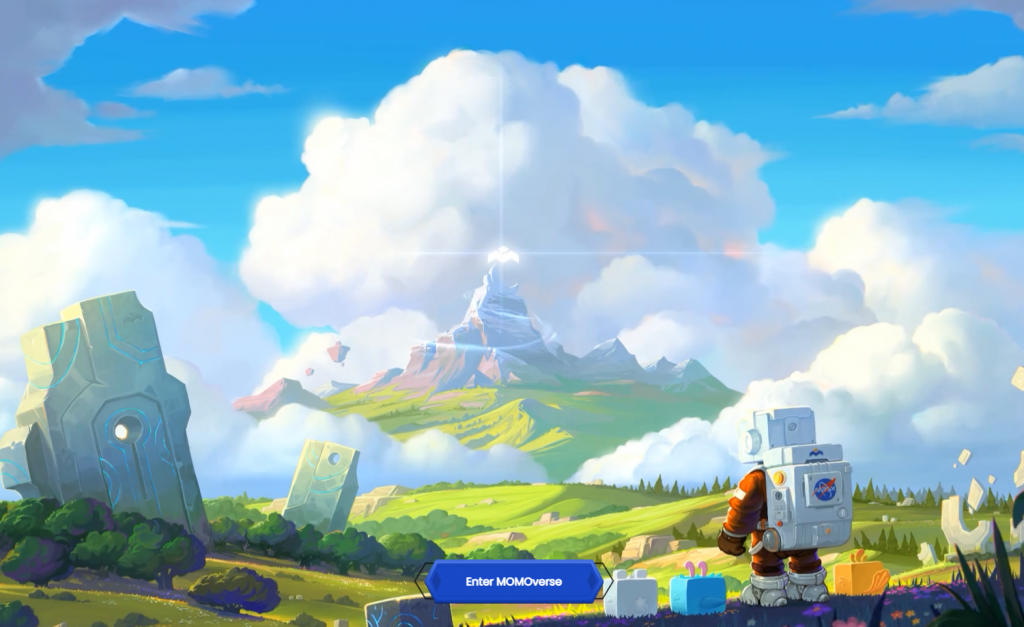 MOBOX is yet another P2E game where you can gain rewards for playing. In fact, the MOBOX banner offers multiple games such as OMO Farmer, Token master, or Trade Action. The ultimate goal of MOBOX is to combine gaming, NFTs, and DeFi mechanics. MOBOX wants to create an engaging ecosystem where players can make strategies to optimize their yield and acquire unique NFTs. Moreover, MOBOX has its own marketplace where you can buy and sell game items.
Realm
---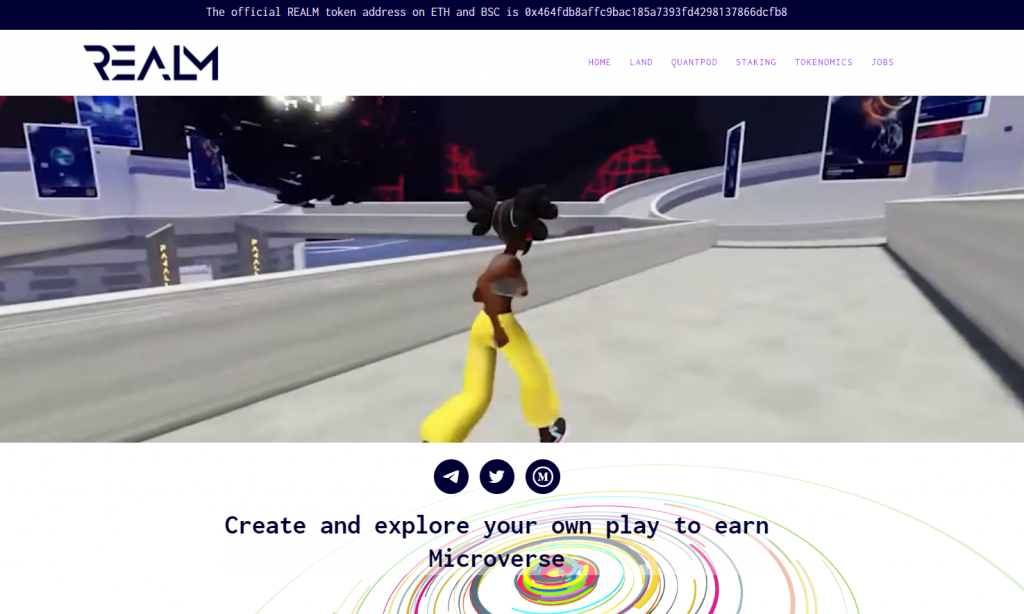 Some of the P2E NFT games combine multiple elements into one game. This is not an easy task, but it can make a game significantly more exciting. Realm is definitely that type of game. The game combines music, art, and gaming experience to create the ultimate and effective Realm. Moreover, Realm features AR portals for players to travel to an infinite number of microverses.
Players can explore rare NFTs and REALM tokens for mastering the realms. Furthermore, you can collect and breed 3D interactive pets that can evolve depending on which realm they visit. Finally, you can create new realms and split royalty rights.
Read also:
FAQs
---
Let's look at some frequently asked questions when it comes to NFT games.

CaptainAltcoin's writers and guest post authors may or may not have a vested interest in any of the mentioned projects and businesses. None of the content on CaptainAltcoin is investment advice nor is it a replacement for advice from a certified financial planner. The views expressed in this article are those of the author and do not necessarily reflect the official policy or position of CaptainAltcoin.com