The metaverse is an ever-growing phenomenon. With more and more cryptocurrency projects tapping into technology, there's something to explore for everyone.
Are you looking to invest in a metaverse crypto project this year? We can help you out! In this article, we'll present you with seven of the best metaverse cryptos that are worth looking into in 2023. We'll compare decentralized digital worlds, tokenized assets, and other features so you can make an informed decision when investing.
So stay tuned for more info on the hottest projects of the moment!
What is the connection between the metaverse and crypto?
---
In this article, I will take a close look at some of the best Metaverse crypto projects. However, before going into any details, it is highly important to understand the real connection between Metaverse and the crypto world.
You must have thought, "yeah, Metaverse sounds cool, but what does that have to do with crypto". But, when you think about it, the connection is quite logical actually. 
In my honest opinion, crypto should be considered a fundamental part of Metaverse since it allows ownership of digital assets, and ownership will create incentives to invest. Crypto offers a potential alternative to the "real money world" in which ownership is decentralized. 
Crypto can find multiple ways to be a part of Metaverse. NFTs and tokens can be used for anything, from playing games to earning money. Or, it can even serve as an incentive for holding virtual concerts for influencers. Possibilities are literally enormous and limitless.
What could also happen is that in the Metaverse, virtual characters can meet and discuss coin prices for their trades. They could trade Bitcoin or any other cryptocurrency on a VR/AR-integrated system within the metaverse systems. In fact, the more I write and think about the Metaverse and crypto connection, the more it is clear to me that it is inevitable that these two worlds stay merged and work together.
Best Metaverse coins and projects
---
And finally, we have come to the vocal point of the article, analyzing the best Metaverse coins out there. I singled out 10 projects in total that I believe separate themselves from others. Keep in mind that these are the only projects I liked, and feel free to reach out to us and tell us more about some Metaverse coins I might have missed here. 
So, buckle up, and let's go! 
Sandbox
---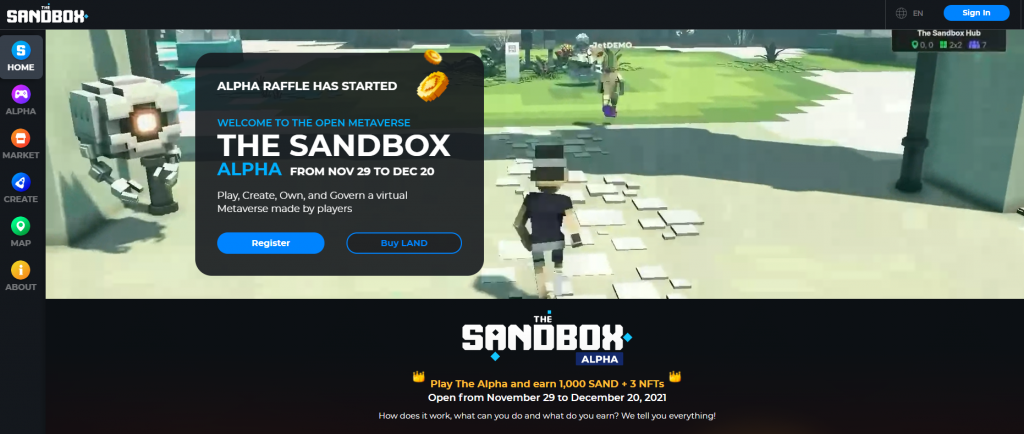 When we talk about Metaverse coins, Sandbox (SAND) is probably the first one we should talk about. Sandbox is the top50 coin in the world as per the Coinmarketcap platform.
The Sandbox was launched back in 2011 by Pixlow. It allows users to create, build, buy and sell digital assets in the form of a game. I have looked into their whitepaper and the main focus of the platform is "to introduce blockchain technology in mainstream gaming successfully."
The Sandbox is a unique platform since it introduces blockchain technology to the world of gaming. The focal point of the platform is the "play to earn" system where users can be both creators and gamers simultaneously. The SAND utility token is used to facilitate transactions on the platform.
The platform creates a Metaverse of players who contribute to the platform's further development.
Star Atlas
---
Yet another Metaverse-based project. Star Atlas (ATLAS) is a native token of the Star Atlas platform currently (November 2021) sitting in the top300 coin in the world as per Coinmarketcap. Star Atlas is a massively multiplayer online game that takes place in a virtual gaming metaverse.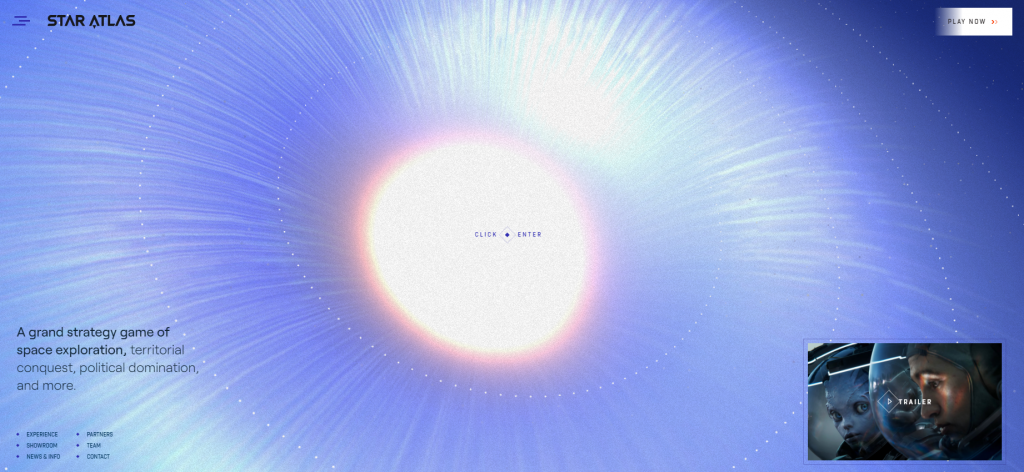 If you like science fiction games, Star Atlas is definitely a platform you should consider trying out. It takes place in a futuristic science fiction setting in 2620 where humans, aliens, and sentient androids are fighting for control in the world.
In order to play on Star Atlas, you have to connect a wallet. Since the whole platform is built on the Solana blockchain, the wallets you can connect are Phantom, Soflare, or Soflet.io. Limited supported wallets are Ledger, Math Wallet, and Solong.
The platform's interface looks pretty nice. Star Atlas definitely aims to deliver an immersive Metaverse gaming experience.
Fight Out
---
FightOut is a revolutionary new crypto project that combines blockchain technology, physical fitness and the metaverse. With its advanced move-to-earn platform, users can create unique NFT avatars which replicate their real world physical activity in the metaverse.
FightOut also comes with a user-friendly and intuitive fitness app that functions as a personal trainer. It allows users to build their own workout plans with activities like strength training, HIIT, core exercises and more. As users complete routines and challenges through the app, their avatar grows stronger from within the metaverse – earning them REPS tokens for every task accomplished.
The project has its own native ERC-20 token called FGHT that serves as a digital currency for transactions within FightOut. In addition to powering up users' avatars, FGHT can be traded on crypto exchanges or used to buy REPS tokens for use in buying merchandise or accessories in the metaverse.
When it comes to rewards, FightOut offers exclusive leagues and tournaments where users gain access by either climbing up in the rankings or buying tickets with REPS tokens.
Investors who are interested in taking part of this ambitious project need to purchase FGHT coins first during presale stages at discounted prices – with higher bonuses offered when made earlier on. Soon afterwards will come an exciting $250K draw contest where 1 lucky winner can take home grand prize of tokens! To enter investors must hold at least $250 worth of FGHT and complete several tasks such as visiting FightOut's official website and tweeting about the project – each entry increases chances of winning big!
FightOut stands out from other metaverse projects due to its ability to connect web2 activities with web3 experiences – rewarding users for staying fit and healthy while encouraging interaction within the virtual world community. Get ahead of this innovative trend and invest early in FGHT coins so you don't miss out on all those amazing opportunities!
Enjin
---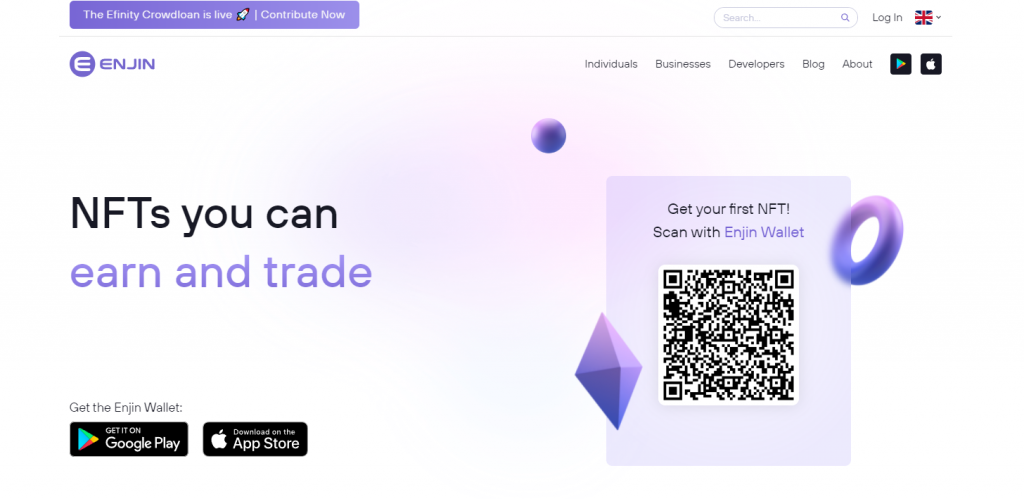 Enjin is another exciting Metaverse-based project. It is an NFT marketplace platform. The native token of the platform is Enjin Coin (ENJ) which is currently (November 2021) a top60 coin in the world as per the Coinmarketcap platform.
Enjin Coin is not a new coin on the market since it was launched on the Ethereum mainnet back in June 2018.
Enjin offers its users a wallet that they can use to easily use crypto and NFTs, and carry their digital identity across blockchain games and apps. You can scan codes to claim free NFTs, and explore various "play to earn" games. Furthermore, you can discover rare and unique NFTs.
The whole platform prompts its users to get involved with the new, rapidly growing virtual economy. "An easy way to explore the Metaverse" is the first mantra you see when you open Enjin's website. 
Battle Infinity
---
Battle Infinity is an exciting and innovative metaverse platform. It boasts a range of products, including the metaverse Battle Arena where investors can battle one another and create unique identities with NFT accessories.
The IBMT Premier League is also a major attraction, being the world's first decentralized fantasy sports game. Furthermore, Battle Infinity offers investors access to a secure platform to trade digital currencies via their decentralized exchange Battle Swap.
Moreover, several other exclusive Battle games are in the pipeline as well. The gaming platform runs on the Binance Smart Chain using its utility token IBAT- which is used as medium of exchange between users and for purchasing in-game items.
This token has a limited supply at 10 billion tokens available in total, allowing investors to take advantage of IBAT staking option to get additional rewards. All these features combined have the potential for growth, making it one of the best metaverse crypto projects to buy into in 2023 with a long-term approach in mind.
Decentraland
---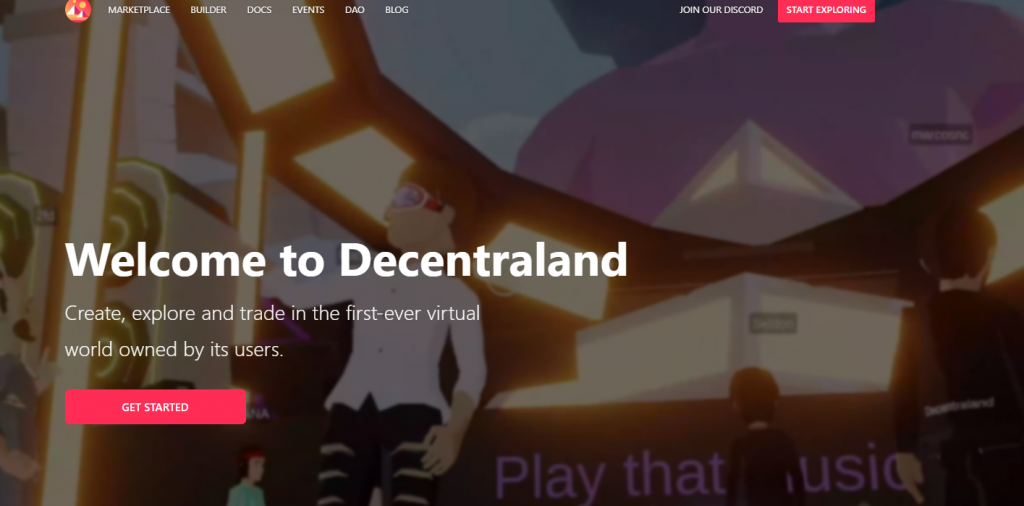 To be honest, Decentraland is one of my favorite Metaverse projects. We can define it as a virtual platform built on the Ethereum blockchain that offers users to create, experience, and monetize content and applications.
In the Decntralpost virtual world, users can purchase a part of the land that they can later navigate, build upon and monetize. The native token of the platform is called Decentraland (MANA) and it is currently a top30 coin in the world as per the Coinmarketcap platform.
The token is older than the virtual world since they were established in 2017 and 2020 respectively. Decentraland platform is suitable for content creators, businesses, and individuals.
The virtual world is divided into 90,601 parcels of land, with all of them being the same size – 16m x 16m. Each of them has a particular coordinate in the Metaverse.
Radio Caca (RACA)
---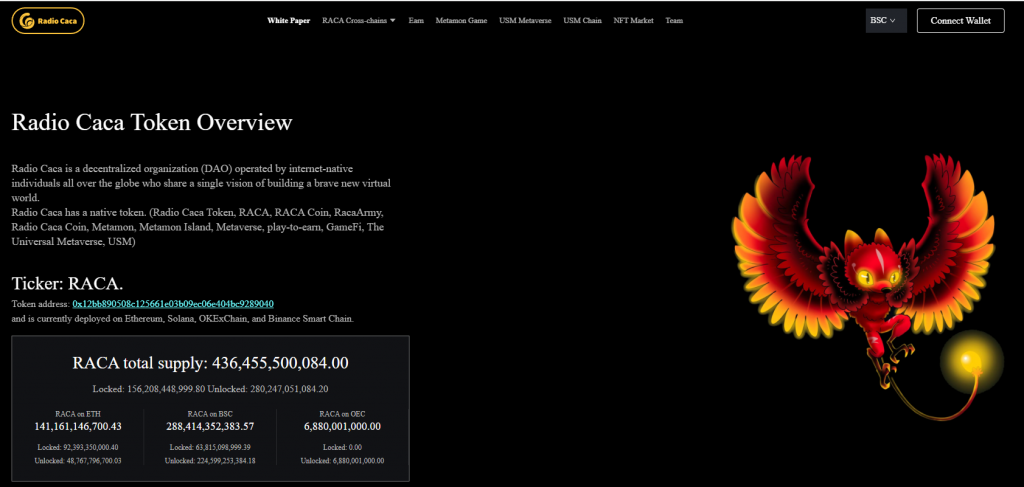 Radio Caca (RACA) is a native token of the Universal Metaverse or USM. It is currently at around $200 as per the Coinmarketcap platform.
The Universal Metaverse (USM) is a platform quite similar to Decentraland. We can define it as a 3D world where users can own lands, build buildings such as stores and art galleries, create and play various games.
The goal of USM is to allow users to own things the same way as in the real world. In my opinion, the most interesting feature of the USM is that you can zoom in and out quickly around the 3D world, so the user experience is very similar to the one on Google Earth. Another goal of the platform is to serve as a massive marketplace for nonfungible tokens (NFTs).
UFO Gaming
---

UFO Gaming (UFO) is the lowest token described in this article as per the Coinmarketcap platform, currently sitting #2.7k+ spot. However, do not get discouraged with this information, UFO is a very exciting coin that offers a lot to its owners. As the name suggests, the focus is on gaming of course.
You can use UFO for various "play to earn" Metaverse games, virtual lands, NFTs, and launchpad. UFO Gaming is a fully decentralized inter-galactic social gaming token.
With the launchpad, you can stake your UFO tokens or own lands in the virtual world that can help you be a part of the anticipated gaming projects on the Dark Metaverse. UFO's plan is to launch games on various chains and different niches in the future.
You can buy UFO on exchanges such as Bitget, Gate.io, ZT, Bitrue, and BitMart.
Yield Guild Games (YGG)
---


Yield Guild Games (YGG) is another token currently sitting at around the #200 spot in the world as per the Coinmarketcap platform. We can define it as a decentralized autonomous organization (DAO) where users can invest in virtual Non-fungible tokens (NFTs).
The team around YGG seems to be quite ambitious (which is always a good sign for me) since their ultimate goal is to become the world's biggest virtual economy with one of the goals being to maximize utility and share revenues with its stakeholders.
YGG offers its owners and investors to earn money by investing in various NFTs that you can use in virtual metaverse worlds and to play games. It looks to me that YGG's team used its opportunity during the pandemic since a lot of people became eager to participate in play-to-earn games.
Merit Circle (MC)
---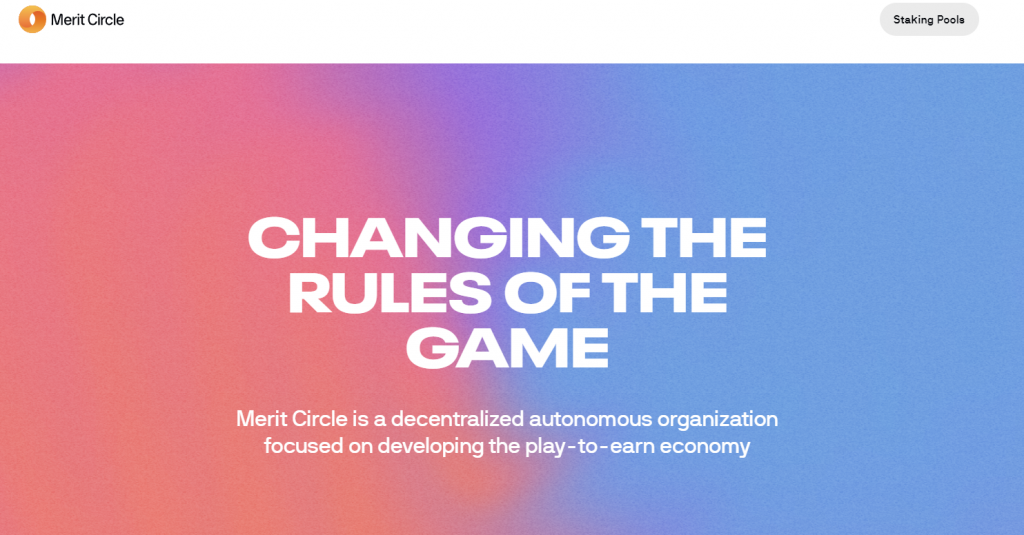 Merit Circle (MC) is yet another token currently sitting at around the #260 spot in the world as per the Coinmarketcap platform. This is the most recent project described in this article since the official launch happened on November 4th, 2021 (The article was written on November 23rd).
Merit Circle is a decentralized autonomous organization (DAO). The focus of the organization is on developing a play-to-earn (P2E) economy. Their ultimate goal is probably the dream of almost every kid young age – playing games should not be a hobby, you should be able to do it for a living and earn money while doing it.
Another goal of Meric Circle is to maximize value accrual across different games in the metaverse. Their objectives are not unique, but this token deserved to be in this article due to its high volume and popularity for 3 weeks only.
Cryptovoxels
---


Another metaverse-based project that I quite liked is the Cryptovoxels. Cryptovoxels is a metaverse and virtual world entirely built on the Ethereum blockchain. The whole platform was created by Nolan Consulting, a game development company based in New Zealand.
Part of the Cryptovoxels is Origin City, a virtual town owned by "The Corporation". In the town, there are parcels or pieces of land where you can create your own world and set it up as you like. In other words, you can build stores, galleries, etc.
Cryptovoxels does have a native token – the Cryptovoxels Parcel (CVPA). The token is NFT and each represents the land in the Origin City. Crypvoxels can be used on most web browsers such as Firefox, Opera, and Chrome.
MetaHero
---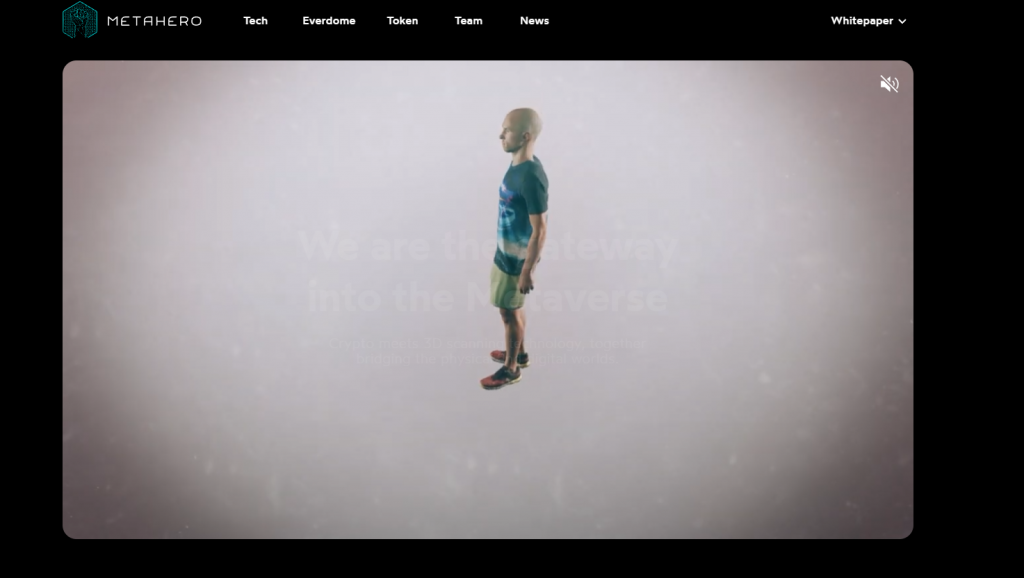 Metahero (HERO) is another token on this list currently sitting at around the #2.7k spot in the world as per the Coinmarketcap platform. With Metahero, you can generate realistic 3D Avatars and virtual items that you can use across games, VR, social media, and online fashion. Furthermore, you can create NFTs using Metahero.
The project has partnered with the Wolf Studio, one of the world's leaders in 3d scanning. The team around Metahero believes their partnership with a high-tech company like Wolf Studio will make them one of the most exciting projects of 2022.
Conclusion
---
I have to admit, writing this article has turned on a high level of imagination in my head. Metaverse is definitely the inevitable future and it is nothing strange that one of the biggest online giants in the world, Facebook, has decided to turn to the Metaverse world.
Furthermore, Metaverse's connection with the crypto and blockchain worlds is also inevitable. Concepts of both systems have a lot of similarities so it was logical that quite a few crypto projects are turning their attention to this direction.
If I have to single out one project from this article, it would probably be Decentraland since it was built on the Ethereum blockchain, so it is also suitable for complete beginners. However, the most exciting one is probably Star Atlas, especially if you are a fan of science fiction.
Keep in mind that these are only my opinions based on my thorough investigation of the Metaverse projects and coins. Please do your own research before deciding whether you want to invest in any of the above-mentioned coins.
At this point, it is good to note that all opinions and suggestions written in this article are not considered financial advice.
Read also:

CaptainAltcoin's writers and guest post authors may or may not have a vested interest in any of the mentioned projects and businesses. None of the content on CaptainAltcoin is investment advice nor is it a replacement for advice from a certified financial planner. The views expressed in this article are those of the author and do not necessarily reflect the official policy or position of CaptainAltcoin.com