KuCoin Review – Is It Legit or a Scam?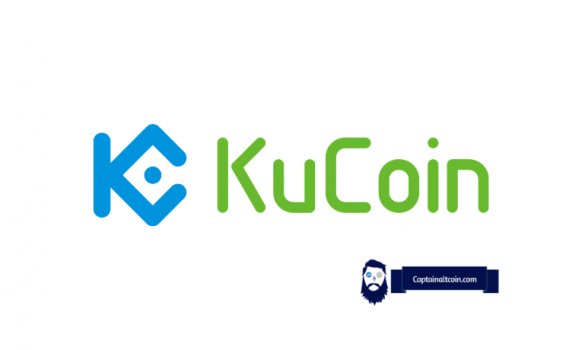 KuCoin Review – Is It Legit or a Scam?
Excellent for low cap gems
Huge range of different crypto services
Low fees
Innovative and quick to add new features
KuCoin is among the leading cryptocurrency exchange platforms. KuCoin acts as a one-stop online shop for all your digital currency trading, exchange, and lending. The platform is known for its very low charges compared to other crypto exchanges in the market. Besides, the user interface is beginner-friendly attracting over one million users. The exchange offers a lot of exciting features to all crypto investors.
Here is a detailed review of KuCoin.
Features and Services Offered by KuCoin
---
Notably, KuCoin serves one out of every four crypto dealers globally. This is such a huge market share for a relatively new exchange in the market. Here are some of the key features and services that make the platform outstanding.
Kucoin is a whole ecosystem, not only an exchange. This is a short overview of all services KuCoin offers on its platform:
Buying
---

you can buy crypto with credit & debit cards on KuCoin.
P2P – a separate marketplace similar to Localbitcoins where you trade and exchange popular coins for fiat currencies directly with other Kucoin users.
Trading
---
spot trading – this is self-explanatory, the first service that KuCoin actually offered
derivatives – a natural progression for any exchange is to add margin trading and futures trading which KuCoin added. Leverages are insane on some pairs, up to 100x.
leveraged tokens – a new option that KuCoin added, a feature Binance and KuCoin copied from FTX
trading bot – 4 different options that you can use with spot grid trading as the most popular. Others include smart rebalance, futures trading grid, and DCA. Here is a detailed guide on the KuCoin grid trading bot.
Finance
---
staking – this is where you earn money with Kucoin as you can stake numerous PoS coins like Cardano, Cosmos, Matic, etc.
lending – a place where you either lend crypto and earn interest on it or borrow it and pay interest on it.
What sets Kucoin apart from its competitors?
---
Beginner-friendly
---
Most beginners are often discouraged by sophisticated platforms that make it hard for them to navigate through. If you're a beginner, then KuCoin is your best bet if you want to have a seamless experience. The sleek design of the platform combined with the functionality makes trading enjoyable for all users.
Over 200 cryptocurrencies and trading pairs
---
The exchange allows users to trade a wide range of cryptocurrencies ((over 200 cryptocurrencies). Other than that, with KuCoin, you can also deal with pairs such as BTC/ETH. This implies that a trader can exchange bitcoin for Ethereum without having to convert either currency into fiat currencies.
Low fees
---

KuCoin offers the most competitive rates that you won't find on other exchanges. With a rate of 0.1 percent on each transaction, the trading fees are insignificant. In addition to the low transaction fees, the platform offers a myriad of bonuses and trading fee discount to experienced traders.
Fiat currencies accepted
---
Unlike yesteryears when KuCoin didn't accept fiat currencies, currently the platform allows you to buy crypto using top currencies. You can use fiat money via credit card or debit card, P2P trade, or the Fast Buy service offered by KuCoin. Some of the currencies you can use to buy crypto include USD, CAD, AUD, and so much more.
Security
---
KuCoin has over the years remained among the most secure platforms. The exchange boasts bank-level security on all its wallets. However, there are controversies over the level of security on KuCoin because they went through a major hack that led to a loss of about $150 million. Well, we can only wait and see what measures the platform will put in place to avoid future attacks.
Customer Support
---
No user wants to deal with delays in transactions and inquiries that never get responses. Well, if you choose KuCoin as your go-to exchange, you're guaranteed 24/7 customer support through email address and live chats on the website.
Robust Trading platform
---
Another amazing feature about KuCoin is that it has the most powerful trading engine. The platform can support over 2 million transactions in a second. You, therefore, don't have to worry about delays as you transact on the site.
OTC Trading
---
As much as the OTC trading desk is on its trial, it seems like it's here to stay. The feature is meant for individuals and institutions dealing with a lot of crypto in a single transaction. The OTC trading desk users don't have to use the order book to settle trades like other users.
KuCloud
---
Most of us remember when Binance made an announcement allowing developers to use their infrastructure to develop their crypto exchanges. Well, KuCoin followed suit with the amazing KuCloud that allows web developers to use their infrastructure to build their exchange platforms.
Margin Trading
---

Margin trading allows experienced traders to lend their tokens to other users on the platform. Initially, margin trading only supported about 12 crypto assets or digital assets and crypto traders could earn up to 10 times their trade investment.
What can you Trade at KuCoin?
---
If you're wondering what you can trade on KuCoin, then this section answers your questions.
Crypto pairs
---
The platform allows users to trade over 300 crypto pairs. This is to mean that you can trade a coin like Bitcoin for Ethereum or Ethereum for Litecoin and so many more.
Individual Coins
---
Other than the pairs, you can also trade individual coins. KuCoin supports more than 200 individual coins from the popular ones to the least known ones like Lympo and VeChain.
KuCoin Indexes
---
KuCoin also deals with indexes where the exchange picks the weighted average of each cryptocurrency as shown by other exchanges. The index is often displayed in USD but then converted to its respective value in crypto.
KuCoin Futures
---
You can also trade in KuCoin futures, a relatively new feature that enables the exchange to compete with the likes of BitMex in the derivatives market. When dealing with futures, again the platform takes the weighted average index based on other exchanges.
When trading futures, you can enjoy up to 100 times margins. For example, if you have $50 in your account, you can trade a maximum value of $5000. Currently, the site only supports Ethereum and Bitcoin futures with the hope to add more.
KuCoin Fees Overview
---
The KuCoin exchange is among the lowest charging exchanges currently. Notably, the platform charges a 0.1 percent commission on trades only. You pay nothing whenever you want to deposit to your account. Withdrawal fees are insignificant and vary from one cryptocurrency to another.
If you own KuCoin shares, you can enjoy a trading fee discount and bonuses on your coins. 90 percent of all trading, deposit, or withdrawal fees charged by the exchange are distributed among the shareholders while the platform retains only 10 percent.
Ideally, the trading fees on the KuCoin exchange decrease below 0.1 percent depending on your holdings for the last 30 days. The fees could also decrease as you increase the number of transactions as shown in the table below.

Source: KuCoin
What Are The KuCoin Shares (KCS)?
---
KuCoin shares are tokens offered to platform users by the platform. KCS is a native currency For the KuCoin platform and all shareholders are entitled to discounts, bonuses, and dividends. In reality, these KuCoin shares are Ethereum ERC-20 tokens that can only be used on the KuCoin platform.
Every quarter of the year, KuCoin uses some of its profits to buy back the shares so that at any given time, there are only 100,000,000 of them in circulation. This is because, since the exchange distributes dividends daily, over time it could lead to an inflation of KCS when they flood the market.
To become a KCS holder, you only need to hold at least 6 KCS within 24 hours. The user is also expected to activate their account 2FA. Every KCS holder enjoys exclusive perks and fast pass customer service.
How To Get Started on KuCoin?
---

By now, you're probably wondering how you can get started on KuCoin. Here are the steps to follow.
Step 1 ⚡️
---
The first step is to search for KuCoin's official website. You have to be extra careful because many phishing sites look exactly like KuCoin. After finding the website, then click on the signup button.
Step 2 ⚡️
---
In the next step, you're required to enter your email address and create a password. It's important to come up with a strong password because you want to make sure that your investment is safe.
Step 3 ⚡️
---
Then, check your email for a message from KuCoin requiring you to verify your account.
Step 4 ⚡️
---
Click on the link to activate your email.
Step 5 ⚡️
---
Use 2-factor authentication to add an extra layer of security to your account.
KuCoin account verification process
---
As KuCoin continues to be among the most trusted exchange platforms, they've added another feature that allows users to verify their accounts. The KuCoin account verification was launched in 2018 to meet the virtual currency industry rules. It helps in reducing fraud, terrorist funding, and money laundering among other virtual crimes.
Users that have verified accounts can withdraw higher amounts. Besides, in the event you forget your account details, you can retrieve them from the system.
The exchange allows basic verification and advanced verification. The only condition is that you have to give truthful information regarding your account and personal details. Verified accounts could also enjoy a higher daily withdrawal limit.
The verification of accounts can either be for an individual account or an institutional account. In the case of an institution, log in to your account and click on the "account verification" avatar. You'll be asked some questions which you need to answer honestly. KuCoin will get back to you with the results after examining your answers.
If you have an individual account, log in to your account first and click on the "account verification" icon. Enter all the details as requested and wait for an email confirmation of your account.
As noted above, you can also go for advanced account verification. For this process, you'll have to go through the basic verification first before you proceed to the advanced option.
Some users have also noted that they've had problems verifying their accounts. Some of the reasons why this may happen are:
– Using your identification on more than 3 KuCoin accounts
– Uploading an image that's not a JPG or PNG format
– Having an image that's larger than 4 MBs
– Unstable network
How Long Do Withdrawals Take at KuCoin?
---
Withdrawals take about 30 minutes to process at KuCoin. However, if your withdrawal is above the handling fee by more than 100,000 times, the processing is done manually. If the process is manually handled, the length of the transaction depends on the date and the digital currency you're withdrawing.
Trading Platforms
---
Like most other exchange platforms, you can trade on KuCoin. When you log in to your account, look at the top left side and you'll notice an icon known as "markets". Click on the button after which you'll be prompted to select the coins you want to trade.
After clicking on the individual coins or even pairs, you can then proceed to either buy or sell. For each action, you'll need to indicate the quantity you want to trade. It's also important to note that you can automate the process of buying or selling digital assets using the Stop-Loss feature.
Mobile App Trading
---
Last year KuCoin launched the mobile web trading platform. For this feature, you don't need to download the app on your phone. You only have to search for the KuCoin mobile web browser. The best thing about mobile app trading is that you can do it from anywhere. Besides, it's fast as it only takes 30 seconds to complete a transaction.
It's also worth noting that trading on the mobile web platform doesn't use your phone memory space. You can also decide to add the KuCoin mobile site on your home screen making it easier to access whenever you want to trade.
KuCoin also has a mobile trading application accessible to android and iOS users. The application enables you to view open orders, trade history, and charts. You can either buy or sell crypto coins from the comfort of your mobile device using the one-click app.
Read also:
KuCoin Customer Support
---
KuCoin has over the years strived to offer exemplary customer support to all users on the platform. You can contact support via email, Wechat, Facebook, Telegram, Twitter, and live chats 24 hours a day. Besides, the exchange also introduced a new form of customer support for users requiring technical support.
The technical support team is handled by technical engineers to help solve any queries that may arise. Some of the most common technical problems that the team handles include connection errors while using the platform, bugs, and general security while transacting.
Regulation
---
THINGS TO BE AWARE OF

KuCoin is not regulated and as such could suddenly freeze or ban users from certain countries (for example US) in case of authority interference. Don't keep all your money on KuCoin (keep just the amount you use to trade or speculate on small cap coins).
However, the lack of regulation doesn't affect the way the platform operates with transparency and trust.
Is KuCoin Trustworthy & Safe To Trade?
---
KuCoin is trustworthy and safe to use according to user reviews. Other than the hack that occurred in September last year, the platform has all along maintained a safe exchange for all its users. Even after the hack, the platform only took a few weeks after which withdrawals and deposits continued as usual.
Since then, KuCoin has assured the users that they have put in place bank-level security to prevent future malicious attacks.
FAQs
---
Conclusion
---
KuCoin remains one of the best exchange platforms. The exchange offers competitive discounts and bonuses to all users. Besides, you get the benefit of trading on an exchange that supports a variety of digital currencies. The above guide is a detailed review of everything you need to know about KuCoin.
PROS
Excellent for low cap gems
Huge range of different crypto services
Low fees
Innovative and quick to add new features

CaptainAltcoin's writers and guest post authors may or may not have a vested interest in any of the mentioned projects and businesses. None of the content on CaptainAltcoin is investment advice nor is it a replacement for advice from a certified financial planner. The views expressed in this article are those of the author and do not necessarily reflect the official policy or position of CaptainAltcoin.com