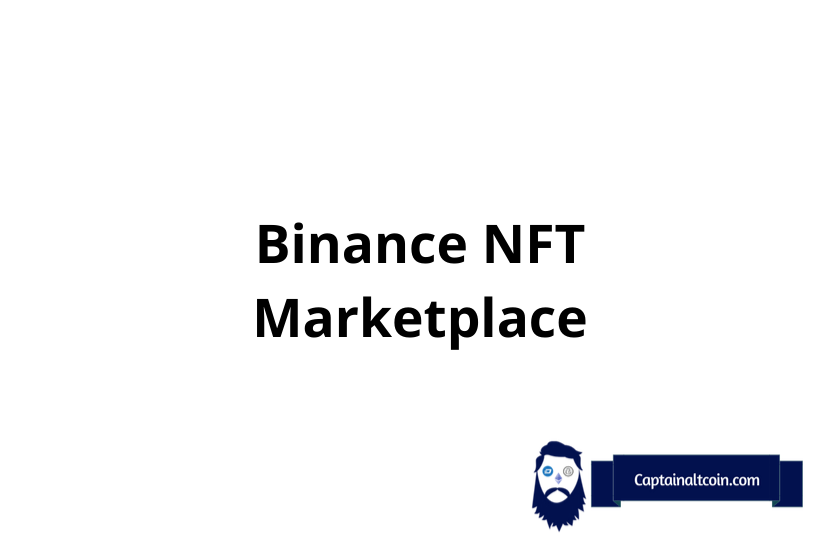 The NFT trade has exploded since it started trending in 2020. Two billion dollars of NFTs have been bought in Q2 of 2021 alone, and two and a half billion dollars invested in NFT platform tokens since the start of 2021. NFTs are massive and they're here to stay.
There's also been an outbreak of creativity in the digital art world to capitalize on this exciting new market. Musicians, sports stars, gaming companies, celebrities, and artists have been working overtime minting their output as NFTs. The world's largest cryptocurrency, Binance, joined the party in late June with their new Binance NFT Marketplace.
It's still early days in the NFT world so we have no clue which will be the killer apps ten years from now. In the meantime, the Binance brand is known for reliability, so that's where a lot of early NFT liquidity will be invested. Let's take a look at what's on offer in Binance's new NFT Marketplace.
What is Binance NFT Marketplace?
---
The clue's in the question – it's a marketplace on Binance where you can trade NFTs. Fortunately for this article, there's more to it than that. Creators and artists are brought together with crypto enthusiasts on the respected Binance platform to mint, auction, and trade NFTs. Binance's aim is for capitalism to break out.
As you open the Binance NFT Market page you are greeted with some impressive images of digital art. It's in the style of mainstream fine art paintings, which is understandable if you are trying to attract a crowd. There's nothing too edgy or interesting on the platform. It's hardly the Royal Academy Fine Art Degree Final Show, but some of the work is quite cute.
Binance NFT Marketplace offers a full suite of services. You can list NFTs for sale, mint new ones, and trade all sorts of images, audio tracks, videos, and virtual characters.
Why Create NFTs?
---
There are many reasons to create NFTs, but they're all related to ownership. At this early stage of the game, virtual characters and digital art ownership are the main drivers. As NFT technology matures and becomes more accepted by the mainstream, things will change. Here's how.
It's not just about ownership of virtual objects. Property rights over physical objects can also be tokenized. This could range from a motorbike to a hotel, and everything in between.
The beauty of an NFT is that it can be programmed to do things previously impossible with traditional contract law. Fractional ownership, restrictions on resale, royalties, permissions for commercial use and monetization, etc. They can all be baked into the NFT smart contract when it's created.
What makes the Binance NFT Marketplace different?
---
Firstly, it's run by Binance, the largest cryptocurrency exchange in the world. They attract major players just by being Binance. More importantly, the Binance Smart Chain is proven to be fast, secure, and cheap. It has never yet been hacked and the fees are reasonable when you pay with BUSD or BNB.
Binance NFT Marketplace Architecture
---
It's well laid out and simple to use, but the most powerful feature is being integrated with the Binance platform. You don't need third-party wallets to get involved, trading straight from your Binance spot wallet. There is a trade-off when choosing CeFi over DeFi.
The decentralized NFT marketplaces are virtually anonymous and nobody can seize your NFTs while they're in a non-custodial wallet. Binance's centralized version requires KYC information (Know Your Customer) and you don't hold your private keys. You need to trust Binance to look after your NFTs on your behalf.
Other than that, there's little to the Binance NFT marketplace. It does exactly what it says on the tin.
How to create an NFT?
---
Once your account has been verified by Binance, you can start listing and minting NFTs. Just click the green 'Create' tab and upload an image, video, or audio file (JPG, GIF, PDF, PNG MP3, MP4, AVI, SVG, WAV, or MPEG).
Minting an NFT is final so make sure you upload the correct, finished version of your work. It cannot be changed later.
How to buy an NFT on Binance
---
There are two ways to buy an NFT. For fixed price sales on the marketplace, select your desired NFT ensuring you have enough in your spot account to cover it.
For auctions, you can place a bid any time before the deadline displayed next to the artwork. Pro tip – next to the price of an NFT you will see "Bid" or "Price". This tells you if it's a fixed sale or an auction.
How to Sell an NFT on Binance NFT Marketplace
---
There's a vetting process to ensure your NFT is appropriate for selling on Binance. Once it has been approved, just like eBay, you can choose whether to auction it or sell it for a fixed price. You can build a buzz by scheduling a listing time with a countdown underneath the thumbnail.
Go to the User Centre tab in the top right corner of the NFT page. From here you can view your NFTs, Mystery Boxes, and Crypto Assets. When you open a mystery box you will discover what NFT you have bought. You can then list it on the marketplace for a fixed fee, or put it up for auction.
The auction will start at the purchase price, but you can choose which currency you will accept – BNB, BUSD, or ETH. You select the minimum increments for new bids, from 5% to 20%. The length of the auction is usually capped at one week. For fixed price sales, if the NFT is not sold within seven days, it will be delisted and your fees returned to your Binance spot wallet. For auctioned NFTs, you will receive the highest bid once the auction expires.
Binance NFT Marketplace Payments and Fees
---
There's a 1% royalty payment to the creator or rights-holder every time your NFT is traded. This could be very lucrative if you become a trending artist. There's also a 1% platform fee which is how Binance makes its money. 2% is quite reasonable for buying or selling a one-off art original, but it's still much more than Binance charges for trading cryptocurrencies.
You make payments all with crypto from your Binance spot wallet. Prices are quoted in BUSD, BNB, and ETH.
FAQs
---
What is an NFT Marketplace?
---
It's a platform where you can buy, sell, and create NFTs. There are several DeFi versions, but as a secure, trusted platform, Binance provides a centralized version.
What is a Non-fungible Token?
---
NFTs (Non-Fungible Tokens) are cryptographic tokens that represent ownership of a unique digital object. NFTs exist and are secured on a blockchain network. The critical features include being provably unique, unforgeable, uncopyable, and of indisputable provenance.
In these early years, NFTs mainly represent creative output and content. They will likely become used for mundane applications like ticketing and proof of ownership of physical objects.
What are the different Binance NFT Marketplace product lines?
---
There are 3 main functions on Binance NFT Marketplace
Events and Auctions – where you can bid for or buy the work of leading digital artists. For example, Fara Land is advertised at the time of writing.
The Marketplace – from where you can mint, list, purchase, and bid on NFTs from digital content creators.
The Mystery Box – is a lottery where you could win some quite decent NFTs. It world like this. You buy a mystery box that contains one NFT. There are four levels – Normal, Rare, Super Rare, and Super-Super Rare. You can sell the unopened mystery box or open it and sell the NFT inside. Maybe you'll hit the jackpot. You never know.
How do I deposit to the NFT Marketplace?
---
Assuming you have a Binance account and have confirmed your identity, you need to hold BNB, ETH, or BUSD in your spot wallet. You can buy these cryptocurrencies directly on Binance, or you can transfer them directly to your Binance spot wallet. The Binance NFT Marketplace runs on the Binance Smart Chain, so all fees are paid in the native BNB token.
Why Are NFTs So Valuable?
---
The short answer is "Because that's what people are prepared to pay." Value is subjective, but when counted in US$, the prices do seem amazing. It's a fad, a craze, and a short-term bubble, I hear you say. Yes, this is true, but bubbles are not all bad news. We need bubbles to kick-start new industries. When it bursts we'll discover which platforms the winners and losers are.
In the meantime, it's an interesting social experiment in human interaction and DeFi technology.
Where can I find rare digital artwork to collect?
---
There are lots of platforms where you can buy art NFTs. The most popular are Open Sea and Rarible. Many of the best gaming NFTs are at Dapper labs, and there are specialized platforms for sporting NFTs. The most popular basketball platform is NBA Top Shots. For soccer fans, SoRare has the modern equivalent of Panini's football stickers. You can develop your squad and compete in a fantasy football league. This is the future – a game that's both fun and lucrative.
Read also: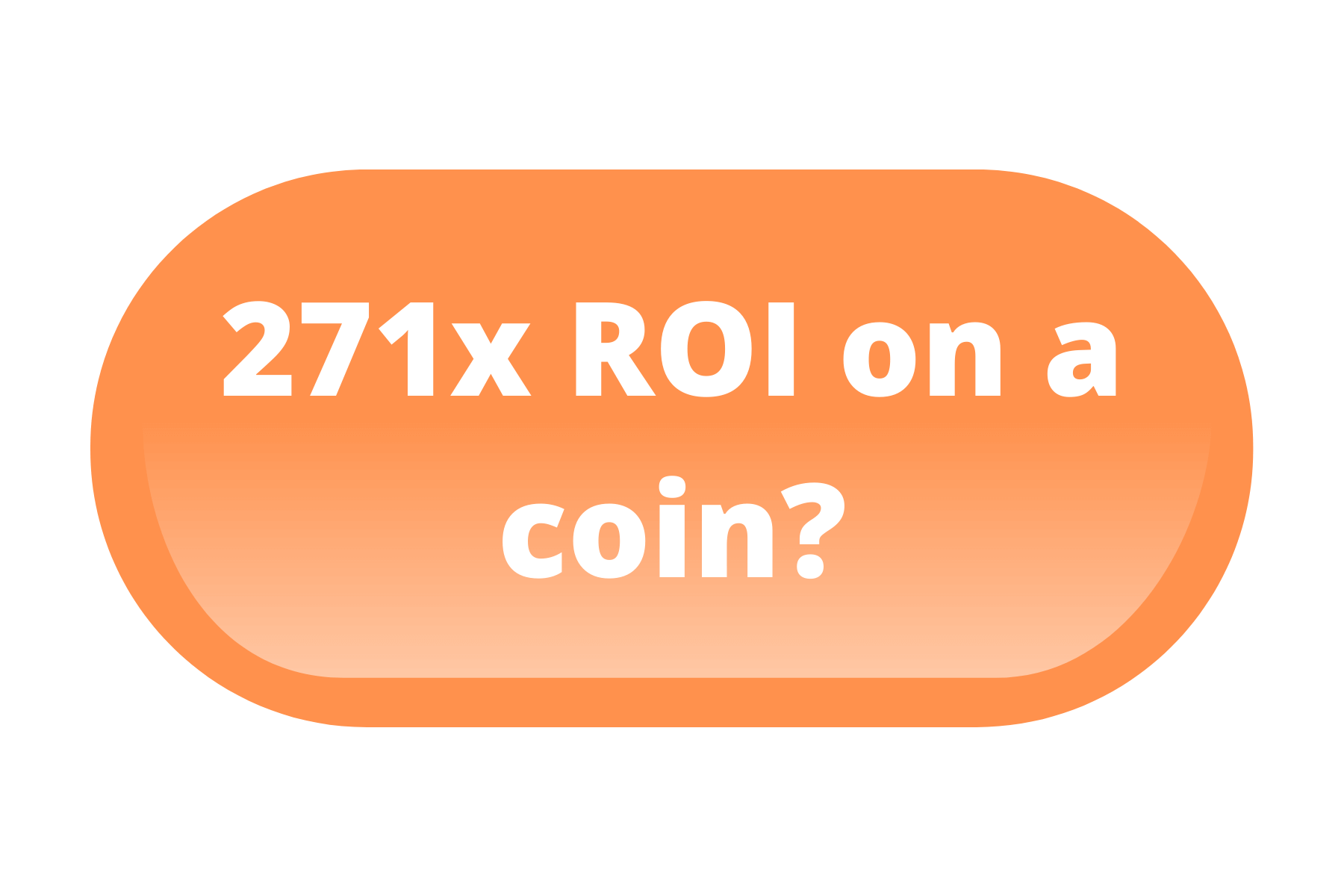 CaptainAltcoin's writers and guest post authors may or may not have a vested interest in any of the mentioned projects and businesses. None of the content on CaptainAltcoin is investment advice nor is it a replacement for advice from a certified financial planner. The views expressed in this article are those of the author and do not necessarily reflect the official policy or position of CaptainAltcoin.com