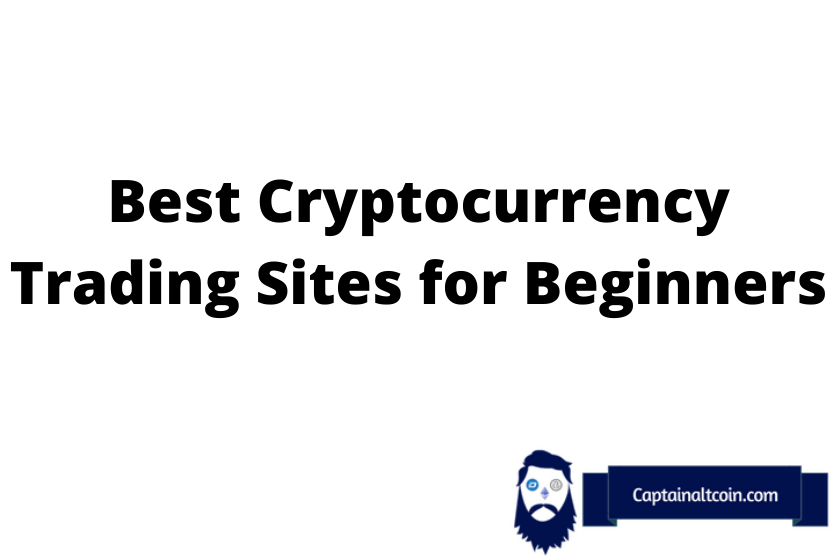 With all the multi-color-coded charts, numbers flying around, and exotic-sounding indicators, it can be a bit daunting when you first arrive at a trading site. But don't let information overload put you off because most of what you see isn't relevant for basic trading.
Below we will take a look at which crypto exchange provides the easiest on-ramp for new traders. These platforms offer mainly the same features, but the way they are arranged and presented can make a big difference to their usability. This is serious stuff because you will have real money at stake. Being confident and in control of what you are doing is critical. Check it out below.
Best Crypto Trading Platforms
---
The recent bull crypto market has piqued society's interest in digital currency once again, and lots of them want in on the action. We also see DeFi projects breaking out as an eventual challenge to the centralized crypto exchange.
Which trading platform is best for you depends on your experience and requirements – your physical location, the coins and tokens you want to trade, and the types of trade you want to make.
Read also:
Top Crypto Trading Platforms
---
Below are brief reviews of the best-known crypto exchange. For each, I will give a short history, the regions which they service, the trading pairs they offer, and the types of trades and leverage options. Look and feel has a lot to do with it, but that's subjective, so I recommend you visit each site and take a look for yourself. Links are in the reviews.
Binance
---


History
Since its inception in 2017, Binance.com has become the biggest crypto exchange in the world, by trading volume. Started by ex-quant Changpeng Zhao, it moved out of China before the government crackdown in 2018. Binance has grown its multifaceted ecosystem around Binance Chain, powered by Binance Coin (BNB) – the 4th largest cryptocurrency by market cap. There is far more to Binance than just a crypto exchange.
Region
Binance is available to users in 180 countries – so more or less everywhere. Local restrictions may apply.
Coins
They have a massive range of coins to trade. If it isn't on Binance then it probably isn't worth owning. Being listed on Binance is a badge of honor for new projects. You can buy crypto with just about every major currency – USD, GBP, Euros – but they also accept 16 less well-known currencies, from Vietnamese Dong to Kazakhstani Tenge.
Trading
Spot trading, margin, and leveraged shorts – It's got the lot for the rookie trader. You have to take a simple test to enable margin trading, but getting started is easy. All the information you need is right in front of you. It's not cluttered, and there are plenty of help videos and explainers available.
Summary
Binance is the biggest and arguably the best. It's easy to use, and if you get stuck there is a comprehensive help function, I started using Binance in mid-2017 and I'm still using it now. The killer app for me is the free transfer of crypto to other Binance users. Having no charges for on-exchange BTC transfers is massive, which is why I chose to set up my mom (The Crypto Grandma) an account on Binance recently.
Binance also has Mobile App for both OS.
Coinbase
---


History
Another huge player in the market is Coinbase.com. They have been around since 2012, which is 'forever' in crypto terms. It's a US company out of San Francisco with over 1000 employees worldwide, offering crypto exchange services in 30 countries. They were one of the first crypto exchange to insure crypto holdings, and they played an important part in making crypto respectable.
Region
30 countries can access the crypto exchange, plus they offer custodial and crypto-housing services in around 90 countries.
Coins
This is where I see a problem for new traders. Half the fun of crypto-trading is looking at all the new projects and choosing the winners. It's disappointing to note that Polkadot, Theta, Terra, VeChain, and DogeCoin are not available. By the time they are listed, most of the early gains might have been made.
Trading
The platform is laid out in a typical fashion with prices, charts, stop-losses, limited buys and sells, etc. It has everything the beginner needs, all laid out intuitively. If you require the full suite of advanced trading options, you can graduate to Coinbase Pro.
Being a US-based crypto exchange, Coinbase is heavily regulated. If you value your privacy, then go elsewhere. The fee structure is complicated and often more expensive than other crypto exchange.
Summary
It's one of the original crypto exchange that made crypto available to the masses in the US. Coinbase chose to go down the route of compliance and security, which trades off against fees and privacy. For a beginner, it's a great way to get started – if you don't want to trade any Doge.
Kraken
---


History
Another US-based crypto exchange, Kraken.com was founded back in 2011. They are now the 4th largest crypto exchange in the world and have established a reputation for reliability. The forward-thinking state of Wyoming even chartered Kraken as a bank in 2020. This may be a sign of things to come as digital currency becomes ever more respectable as an asset class.
Region
You can access Kraken from almost anywhere in the world. 48 US states sanction their use, so they are pretty universal.
Coins
They offer trading on around 56 coins in total, with some exciting projects. Polkadot, Uniswap, and Chainlink all feature, and they also offer Dogecoin. Yay!
Trading
Kraken prides itself on onboarding beginners. There are great resources that explain everything a new trader might encounter. This is a platform I would definitely recommend to new traders.
Summary
Kraken is one of the bigger crypto exchange and is based out of the US. This tells us that it is reliable and will be around for a while to come. They are not likely to be hacked or run off with your money, which is a very reassuring feature. With all the support for new traders, they are a great way to get into the crypto market.
Crypto.com
---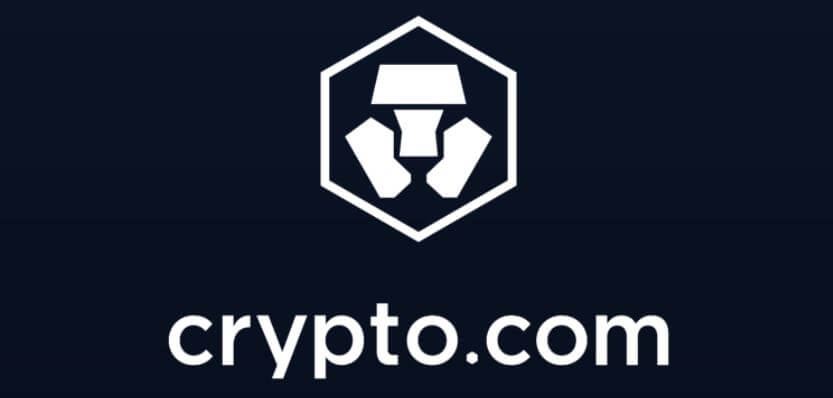 History
Looking at Kris Marszalek's LinkedIn page, we get a fair idea of the strategy at Crypto.com. As the CEO, he is trying to "Accelerate the world's transition to cryptocurrency." Core to the ideology of Crypto.com is the belief that people should have control of their data, identity, and digital assets. He states this should be a human right. It's one of the fastest growing projects, and with their new chain about to be released, Crypt.com is well and truly on my radar.
Region
I could not see a list of countries they service, but they mention that Crypto.com is available in 49 US states and has over 10 million users.
Coins
Over 100 coins are the claim, trading in pairs against USDT, BTC, and CRO, their proprietary cryptocurrency. There is a great selection, but before you sign up for an account, make sure they trade the altcoins that you require. Oh, and yes, they have DogeCoin too.
Trading
There is a standard trading-page format, including an order book, charts, moving averages, and trading volume. It's all standard stuff, but I really like the look and feel of Crypto.com. They offer spot pairs, 3 x margin trading, and derivatives and are pushing DeFi projects pretty hard on their front page. Not one for the beginners, necessarily, but very nicely presented.
Summary
It's another solid crypto exchange that's been around for a while now. They offer interest on your cryptocurrency account, and you can borrow against your crypto assets. They offer a Crypto.com visa card with cashback paid in CRO, but the most exciting news is they just announced a DeFi Crypto Wallet and Crypto.com DeFi Swap. I am definitely going to check that out, and also keep an eye on their new chain.
KuCoin
---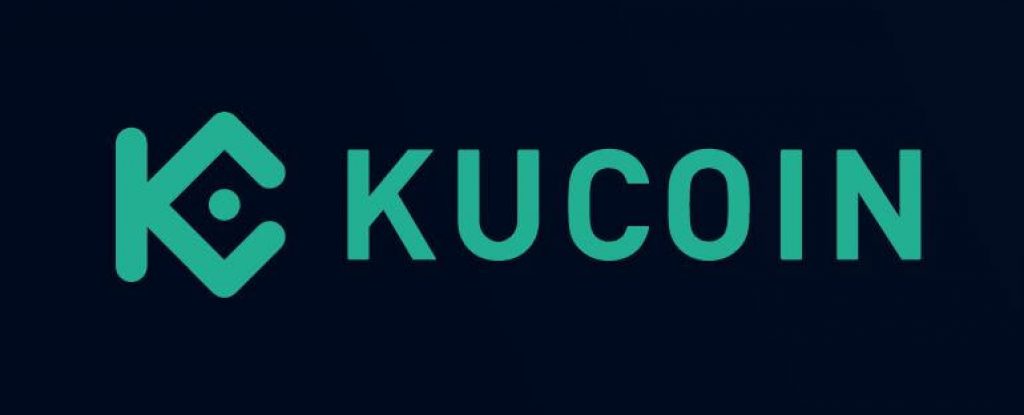 History
Headquartered out of Seychelles, KuCoin.com was also founded in 2017, a popular year, it seems. It has a research department that watches the crypto space for interesting projects, and we can see from the massive array of digital assets you can trade that they have been hard at work. They now partner with venture capital firm IDG Capital and continue to grow, offering crypto-backed lending and borrowing facilities.
Region
KuCoin has 5 million registered users and operates in over 100 countries worldwide. As long as there are no local restrictions, it should be accessible from almost anywhere.
Coins
It has easily the most comprehensive list of coins. There are some that I have never heard of, and I'm a bit of a coin-nerd. KuCoin lists 647 crypto assets for trading, so you should be able to find your favorite project here.
Trading
With high levels of liquidity, a massive user-base, and a huge range of tradable pairs, it's a very impressive crypto exchange. The fees are low at less than one-tenth of a percent and with a reputation for security, it's a great place to get started for traders who already know the basics.
Summary
KuCoin.com is a serious player in the crypto trading space. They also have KuCoin that powers their network. As the network grows, I am certain we will be hearing more about this platform.
Blockfi
---


History
Blockfi.com was founded in New York in 2017 and is headed by Zac Prince, whose resume includes junior tennis ace, poker-pro, and general tech startup prodigy. It was initially intended to offer traditional banking-style services to the crypto space. After several rounds of investment capital, it has expanded into new crypto markets and is definitely one to watch.
Region
Lending services are available in 47 US states so far. Their interest accounts are available from most regions, but they are slowly expanding their lending to other countries.
Coins
You'll find all the really big guns, like BTC, ETH, and LTC, but they have a comprehensive selection of US$-based stable coins – USDT, USDC, PAX, and GUSD. This fits in with their lending and staking business models.
Trading
BlockFi is not the first port of call for new crypto traders. Its unique selling points are earning interest on your crypto and borrowing US$ against your crypto-assets while maintaining ownership of them. This last part is awesome as you still benefit from any gains your coins make while they are locked up during the loan contract.
Summary
BlockFi is not focused on being a trading platform. Sure, you can buy and sell the major coins, but it's targeted at individuals and institutions who require traditional banking services for cryptocurrency. They are championing their high-yield, low-interest rates and crypto-based debit/credit cards rather than their trading tools.
Crypto Trading for Beginners
---
FAQs
---
Conclusion
---
If you want to end up with more than you started, buy an HODL, especially in the medium and long term. If you are happy to chance your arm and can afford to lose your money, have fun trading. Be aware that around 90% of crypto traders lose money overall. These figures are early similar to online poker player stats.
Remember, it's easy to look like a trading genius in a massive bull market, but never fool yourself into believing that the market owes you a profit. It doesn't, and it can be a very cruel environment, "Red in tooth and claw."
If you want to trade, take some of your crypto gains and have a gamble. Have fun with it, but never rely on it for income.
Make sure technical analysis and the news play significant roles in whichever option you choose. The emphasis on developing a comprehensive strategy for deciding when to enter and exit positions is the best feature of technical analysis.

CaptainAltcoin's writers and guest post authors may or may not have a vested interest in any of the mentioned projects and businesses. None of the content on CaptainAltcoin is investment advice nor is it a replacement for advice from a certified financial planner. The views expressed in this article are those of the author and do not necessarily reflect the official policy or position of CaptainAltcoin.com