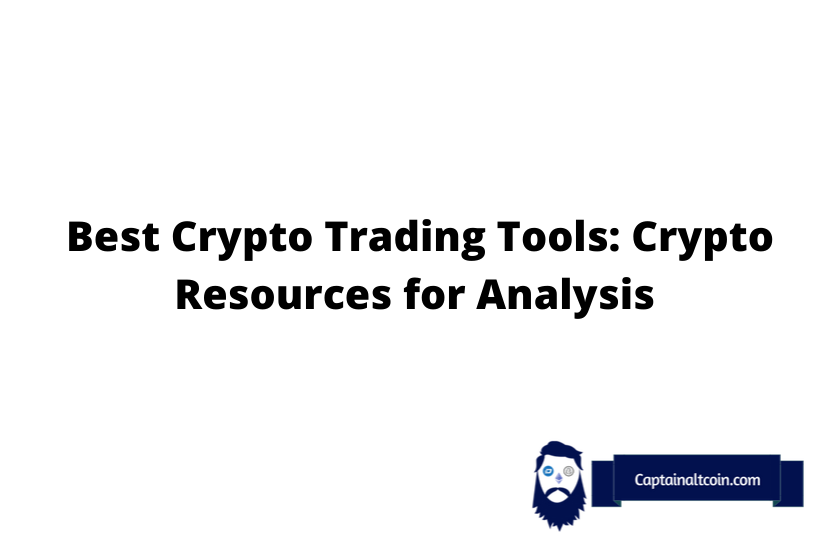 Getting into crypto trading can be a daunting prospect for someone new to the game. The abundance of information on offer and the steep learning curve of the trade can overwhelm a budding investor at first. Still, as with any useful skill in life, a person needs to be ready to spend plenty of time learning and researching the topic before becoming good at it. A famous saying goes that you need to practice something for 10 thousand hours before mastering it; this number might be even higher for cryptocurrency trading, considering the volatile and fickle nature of the market.
That being said the best way to learn how to trade is to start doing it. Each one of those Twitter accounts you notice posting complicated charts and analysis was once an investment newbie just like yourself. These people honed their trade through practice and trial and error, investing money with the help of the same knowledge that you'll find in this article. Reaching their levels certainly won't be an easy task, but it's definitely doable. To help you along the way, we made a shortlist of some of the resources any cryptocurrency investor should have in their inventory:
Crypto trading tools
---
Cryptocurrency data aggregators are an important piece of any trader's arsenal and Coinmarketcap is the most popular one on the market. There you'll find information regarding the coin/token price, supply, trade volume, market capitalization, and a basic chart showing all of these parameters through history. Data is updated every 5 minutes, the price is calculated as an average between the highest volume exchanges and the market cap is later on calculated by multiplying the price with the cryptocurrency's total supply.
Some people dislike Coinmarketcap due to them having a history of advertising suspicious cryptocurrency projects on their pages. If you have a problem with that, there are plenty of similar data aggregators on the market. Livecoinwatch, Coinspectator, Messari, and CoinGecko are among the most popular substitutes for Coinmarketcap.
Social networks and news aggregators – effective cryptocurrency analysis tool
---
An important part of each crypto investor's success is staying informed. Information is what makes the price move and knowing something before the rest of the market can be crucial for a successful trade/investment. Forums, social networks, and chat applications are usually your best bet for finding relevant information about cryptocurrency projects.
Bitcointalk is a popular crypto-focused forum founded by Satoshi Nakamoto himself and is usually a place where projects initially make big announcements. The commonly used crypto term "HODL" originated from a 2013 Bitcointalk forum post; the forum was also the place where the first Bitcoin transaction in history took place, with software programmer Lazlo Hanyecz purchasing two pizzas for 10 thousand BTC. Bitcointalk is also known for being the platform where most projects go to announce their ICOs.
From here, this information spreads onto the usual social network suspects like Reddit, Twitter, YouTube, Medium, Steemit, 4chan's /biz/ board, etc. Chat applications like Discord or Telegram are popular places to discuss the mentioned information and digest it further. It is also worth mentioning news aggregators like CoinFYI, CryptoPanic, or Feedspot, or the tool that marks important upcoming cryptocurrency dates called Coinmarketcal. Not every piece of the information you find on these websites should be considered reliable. Still, after a while, it becomes relatively easy to distinguish quality content from bad one.
Most projects out there (at least the legitimate ones) have accounts/groups on the mentioned media dedicated to staying close to the community and keeping them informed about what's new. Chatting on and surfing through one of these sources from time to time should be enough to keep you up to date with all the relevant, new information about a certain project or the market in general. Finally, websites like Wikipedia, Upfolio, or Google can provide you with new, as well as older data regarding the topics mentioned above.
Crypto trading analysis tools
---
TradingView
---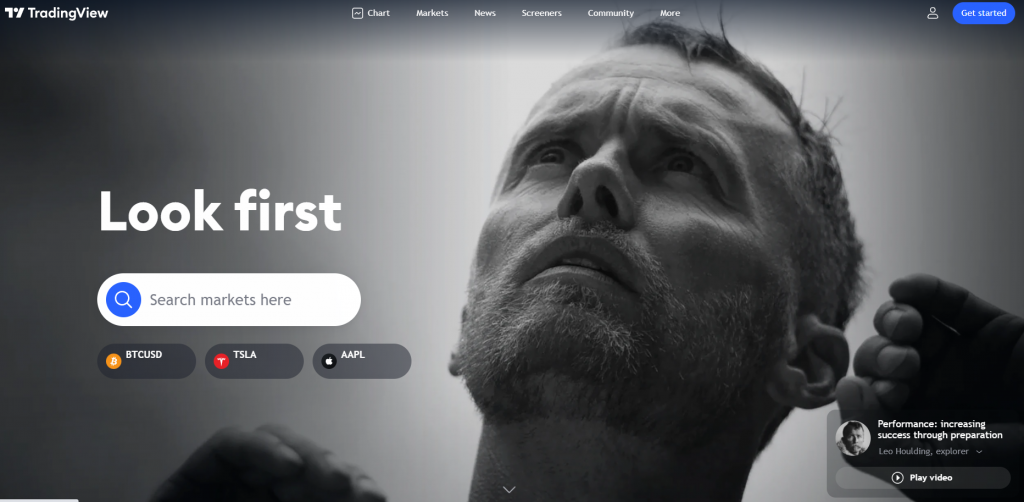 TradingView is a platform dedicated to providing cryptocurrency traders with a place to upload their technical analysis/commentary. It offers an advanced UI with an impressive array of charting tools that anyone can use to share their trading ideas. Beginner investors like to use the platform to publish their ideas and receive criticism/advice from their peers. They also visit the platform to learn, looking at work done by their seniors and learning from what they see.
Additionally, there are plenty of experienced investors who regularly publish their ideas on the platform, mostly looking to educate/start a conversation/recruit people for their paid groups. TradingView is a browser-based experience working on real-time data that doesn't require any installations. It has a feature-rich Free version that can be upgraded into an even richer Pro version. Overall, it represents a solid experience for anyone looking to dip their toes slightly deeper into the technical aspects of the crypto market. It does lack an order book overview, and some criticize the platform for that.
Portfolio management tools
---
Once you decide to become an investor, you'll require tools that will help you manage your investments. A portfolio usually means that you own more than one cryptocurrency; in situations when your holdings are spread out across multiple cryptocurrencies, portfolio management tools are a necessity. How you manage your investment portfolio is up to you and will depend on how informed you are, what you want to achieve, and how risk-averse you are. Some of the most popular portfolio management tools are:
---
BlockFolio is An iOS and Android app that allows for mobile cryptocurrency portfolio tracking and management. Covering over 80 exchanges and over 3,000 cryptocurrencies in more than 60 fiat currencies and serving millions of users, BlockFolio is the most used portfolio management tool on the market. With customizable news feeds, price alerts, and development alerts from altcoin leadership teams, it's easy to understand why.
CoinTracker
---
CoinTracker: Another popular cryptocurrency portfolio tracking website that functions on a similar principle to BlockFolio. It lets you sync your wallet balances, transactions, and currencies and operates in a read-only mode, making sure that no one at CoinTracker can access or manipulate your funds. It gives you a clear picture of your crypto investments, including the current portfolio, your return on investment over time, the history of your transactions, and more. It also has a built-in tax calculator which lets you figure out what you owe to the big man.
CryptoCompare
---
CryptoCompare: CryptoCompare website also offers a portfolio tracking tool which can be found here. It offers some unique capabilities like viewing public portfolios created by other users or performing portfolio risk analysis based on liquidity & volatility. All you need to do is register on the website and connect your wallet.
Several other projects like cointracking.info, CoinManager, or CryptoPort offer similar services and can be a good choice for both the crypto newbie and the crypto veteran. We also can't go on without mentioning Coinigy, a sort of a jack-of-all-trades platform that lets you trade on 45+ cryptocurrency exchanges from one account. It's a paid app but one that can be very useful for advanced traders who own multiple cryptocurrencies on multiple exchanges. The platform also offers over 75 indicators, letting its users perform price analysis and charting within their Coinigy account.
Important elements of portfolio management are the wallets that store your cryptocurrency. While most exchanges offer built-in wallets to store your cryptocurrency, you should avoid doing that as you don't have control over your exchange wallet's private keys. Preferably, you'll choose something like Electrum, Jaxx, MyEtherWallet, BitcoinCore (software solutions), or Ledger Nano S, Trezor, KeepKey if you prefer a hardware wallet solution.
Other notable crypto analysis tools
---
In this section we'll mention some other cryptocurrency trading tools that don't necessarily fit in the categories we listed above but are nonetheless an important weapon in a trader's/investor's arsenal:
Exchanges
---
you won't be able to invest in cryptocurrency without a place that lets you do that. Exchanges are the go-to place for anyone looking to purchase cryptocurrency and there is a whole host of them currently active. Centralized or decentralized, each exchange will have its reasons why you should purchase/trade your crypto through their wallets and not someone else's. As a beginner and a budding HODLer, you'll do well with Coinbase/Localbitcoins for that first fiat to crypto purchase. From here on, you can move the funds to Binance and purchase some altcoin that your analysis told you will do well. More advanced traders will turn to platforms like BitMEX which offer more options like leverage trading.
http://www.badbitcoin.org – a list of all known crypto-related scam sites. Every potential investor should run a coin he's interested in through this list before giving away his money. Websites like deadcoins.com and coinopsy.com will provide a similar service.
https://cryptowat.ch – a website that aggregates prices and volumes for each cryptocurrency on the market. This website provides a simple overview of your favorite cryptocurrency's price; it also lets you observe how the price moves across major market exchanges.
https://datamish.com/d/000000004/btcusd?refresh=20s&orgId=1 – This link lets you check out another important element of trading, BTC total longs/shorts, which can suggest the overall market sentiment to you. If you notice that longs are going up while shorts keep dropping down, this implies that the market is bullish overall. Another way around and it's a sign that a price decline is on the hands.
http://thepatternsite.com – this website represents 30 years of trading veteran knowledge and pattern analysis/trading. Candlesticks, Elliot Waves, Fundamentals, Busted Patterns, volume analysis, trading psychology, tutorials, and even something called Ugly Patterns can be found on this link. The best part about it is that it's free and is relatively regularly updated, even though its ancient user interface might suggest otherwise.
https://bitcoinwisdom.com – TradingView might lack the order book section but this website looks to fix that. It lets you track order books from several major exchanges through the website's simple-to-use interface, saving you the hassle of opening each exchange individually.
https://www.babypips.com/learn/forex – an excellent, free, online course that helps beginners learn the ropes of forex trading. The course starts you off with an introduction to the foreign exchange market, teaching you what that is, why trade on it, who trades on it, when, where, and how you can trade on it. From here onwards, the course will look to teach you about charts and chart analysis, introducing terms like support/resistance levels, moving averages, Japanese Candlesticks, Fibonacci levels, and other popular chart indicators.
After learning how to properly use these indicators, you'll be taught the secrets of Elliott Waves, trading divergences, breakouts, and using multiple time frames on your charts. Learning how to gauge whether the market is bullish or bearish, how to trade during news releases and how to potentially make money without price moving will be included as well. You'll be taught about the effect that assets like stocks can have on forex markets. Finally, your training will be complete by teaching you about having a trading plan, maintaining a trading journal, and learning to manage risk and your emotions. The skills and lessons you learn during this course can be successfully transferred onto crypto markets.
Read also:
Best crypto trading tools – Conclusion
---
Learning to invest/trade can be easy. The easy route of registering on Coinbase, purchasing either Bitcoin/Ethereum/one of other listed currencies, eventually using that to purchase another cryptocurrency, and holding what you bought for several years is relatively easy to master. The harder route of actually learning how to trade will be a difficult one but those who persist and work hard should master it over time.
Ultimately, as with anything in life, you'll need to figure out what your goals are, how you plan to achieve them, and what your risk tolerance is. Blindly buying/selling cryptocurrency might work out once or twice but in the long run, can only bring you a loss of investment. Having all elements of your investment mapped out will force you to slow down, think about what you are investing in, and make rational decisions about that investment.
Most importantly, planning minimizes the element of emotion, one of the key reasons why 95% of traders on the market lose money. To conclude, removing emotions from trading and using the crypto market analysis tools provided in this article should help you eventually join the 5% who end up being profitable.

CaptainAltcoin's writers and guest post authors may or may not have a vested interest in any of the mentioned projects and businesses. None of the content on CaptainAltcoin is investment advice nor is it a replacement for advice from a certified financial planner. The views expressed in this article are those of the author and do not necessarily reflect the official policy or position of CaptainAltcoin.com