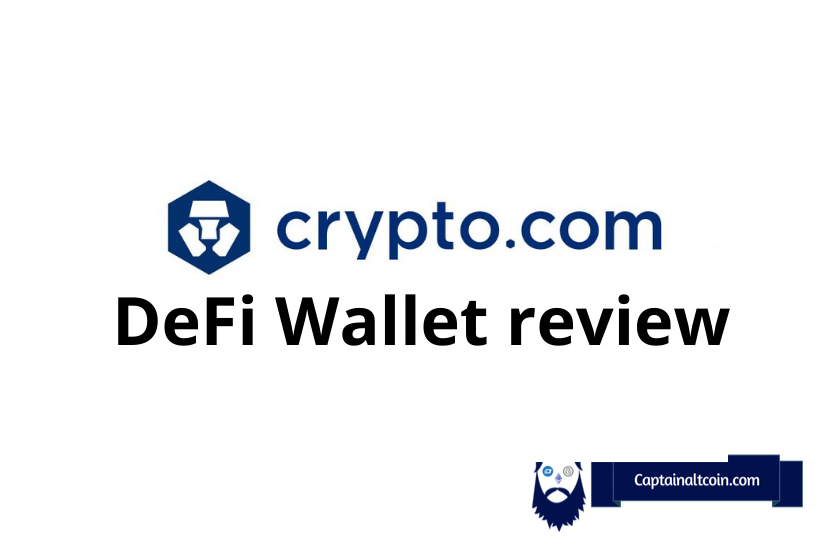 What is Crypto.com DeFi Wallet?
---
Crypto.Com Exchange was founded in the year 2016 in Hong Kong. It is a payment and cryptocurrency platform with a whole ecosystem of different products and services. In May 2020, a new product got added to the ecosystem, that product was Crypto.com DeFi Wallet.
Crypto.com DeFi Wallet is a non-custodial wallet available for iOS and Android where users can create multiple multi-coin wallets to safely store a number of different crypto assets. Existing wallets can also be imported using the 12/18/24-word recovery phrase. 
The UI is divided into three tabs, the first one is the wallet tab that has all the cryptos listed. From there you send and receive them and see the balance. A handy Ethereum gas meter at the top shows how the ETH network is doing and shows an estimated cost for Slow, Average or Fast transactions. Next to the Gas meter is a dropdown for selecting between different wallets. A QR code scanner sits next to that dropdown and lets you quickly scan QR codes.
The second tab is a built-in swap powered by DeFi Swap protocol and 1inch V3 Pathfinder that allows users to swap almost all ETH/ERC20 token right from the wallet itself. Note that there are some geo-restrictions present. So make sure to check if you are allowed to use the swap.
The third is the DeFi earn tab. Powered by Compound Lending, Cosmos Staking, Yearn Earn V2, Crypto.org Chain Staking and Aave Lending V2 protocols, it lets users put their money to work and earn passive income. The tokens are deposited to the integrated protocol with the highest APY at the time of the deposit.
What are the differences between the Crypto.com App and Crypto.com DeFi Wallet?
---
Crypto.Com Exchange is a brokerage that allows users to convert their old school money ie. fiat to digital currencies and the other way round. There are a bunch of other services too like a metal Visa card that can be prepaid with crypto and a wallet.
The crypto wallet of the Crypto.com App is a custodial one meaning they hold the private keys and handle the cryptos on users' behalf.
The DeFi Wallet on the other hand is non-custodial where users hold the private keys and have full access to their funds.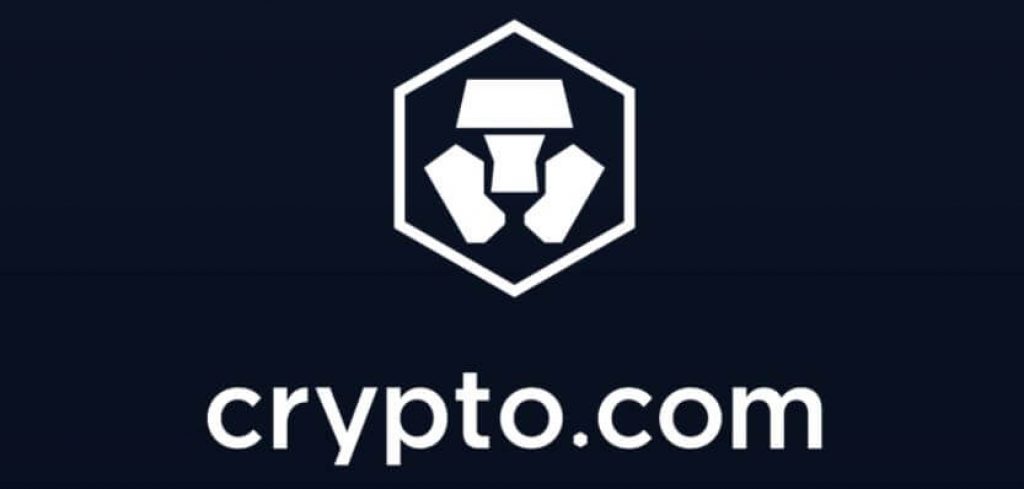 Both wallets have advantages and disadvantages, they are listed below:
Crypto.com Wallet App
---
Transfers made within the Crypto.com ecosystem won't attract any fees.
Since the private keys are held by the company, you can't lose them.
The wallet is not decentralized.
You need to create an account and go through ID verification and KYC.
DeFi Wallet
---
You own the private keys and have full control over your wallet and your funds. The wallet is decentralized.
A decentralized wallet also means no single point of failure. If the non-custodial DeFi Wallet isn't working, you can easily import your wallet into any other non-custodial wallet.
You don't need to create an account to use the wallet and you are not required to provide your identity.
Since the wallet is decentralized and every transaction happens on-chain, you need to pay the transaction fee and wait for the transaction to be confirmed.
If you lose your private keys and the recovery phrase, you can't access the funds and there's no way around it.
Supported Cryptos
---
Crypto.com DeFi Wallet supports more than 300 crypto assets including Bitcoin, Ethereum, BNB (on both ETH and BSC network), Cosmos Atom, Polygon Matic, Doge, stable coins like USDT, USDC and a whole bunch of other coins. The full list can be found on the Crypto.com support page.
The team is working towards adding additional cryptocurrencies and is accepting feedback about the tokens you want the support for.
A few points to note:
For BTC/LTC Crypto.com DeFi Wallet currently supports sending with SegWit address. As for receiving them into your SegWit wallet, you may send BTC/LTC from your Legacy or SegWit address – as long as your current wallet supports sending to SegWit. Also, Legacy balances will not be displayed in the Crypto.com DeFi Wallet if you import an external wallet with Legacy addresses.
For BCH, Crypto.com DeFi Wallet currently supports sending BCH with Cash Address. The legacy balances will not be displayed if you import a wallet with legacy addresses.
For XRP/XLM, if your wallet is new, you will need to receive at least 20 XRP/1XLM in your first receive transaction to activate the wallet due to the minimum balance requirement of the XRP and XLM Ledger.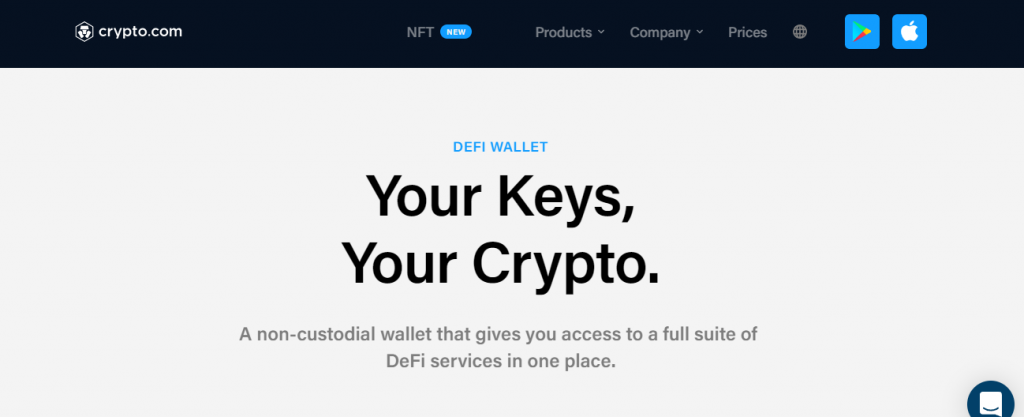 Does Crypto.com Wallet support NFTs?
---
Crypto.com DeFi Wallet supports NFTs on Crypto.org Chain and Ethereum network.
The DeFi Wallet has a dedicated screen for NFTs from where you can send, receive and manage your precious pieces of artwork-on-blockchain. The NFT section is located on the wallet tab along with all other cryptos.
The NFT screen is designed like a gallery where all your NFTs are organized. Up to 20 of those NFTs can be added to the Spotlight, they will be then displayed as a slideshow whenever you are on the NFT section.
Is Crypto.com Wallet non-custodial?
---
The wallet on Crypto.com App is a custodial one whereas the Crypto.com DeFi Wallet is non-custodial. The DeFi Wallet gives you full access to your keys and you are your own bank. Every transaction there happens on-chain.
Keep in mind that if you lose access to your private keys and your recovery phrase, there is no way to regain access.
Does Crypto.com DeFi Wallet charge fees for using?
---
The DeFi Wallet is a decentralized wallet and the transactions initiated there happen directly on the blockchain. These transactions need to be validated and confirmed by the blockchain network, which requires a network fee. Other than the network fee, the DeFi Wallet does not charge any fee.
If you use the swap feature and the swap is routed via 1inch, there will be an additional 0.3% service fee. The swap price on the confirmation screen is already inclusive of this service fee.
Read also:
Can everyone use Crypto.com DeFi wallet?
---
Anyone can download the Crypto.com DeFi wallet on their iOS or Android device and use the wallet functionality. No account creation or identity verification is required either.
However, if you want to use swap, you must reside in a country that is not on the list of the geo-restricted regions. The full list of geo-restricted regions can be found in the app.
FAQs
---
Here are answers to some of the frequently asked questions:
PROS
Non-custodial, gives full access to the private keys.
Allows setting network fee.
Allows creation of multiple wallets and import of other wallets.
Has built-in swap and DeFi earn.
Can connect to other dApps using WalletConnect.
Has passcode, biometric and 2-factor authentication for security.
CONS
Only supports NFTs on Crypto.org Chain and Ethereum network, other popular blockchains are not supported yet.
The built-in swap has some geo-restrictions.

CaptainAltcoin's writers and guest post authors may or may not have a vested interest in any of the mentioned projects and businesses. None of the content on CaptainAltcoin is investment advice nor is it a replacement for advice from a certified financial planner. The views expressed in this article are those of the author and do not necessarily reflect the official policy or position of CaptainAltcoin.com