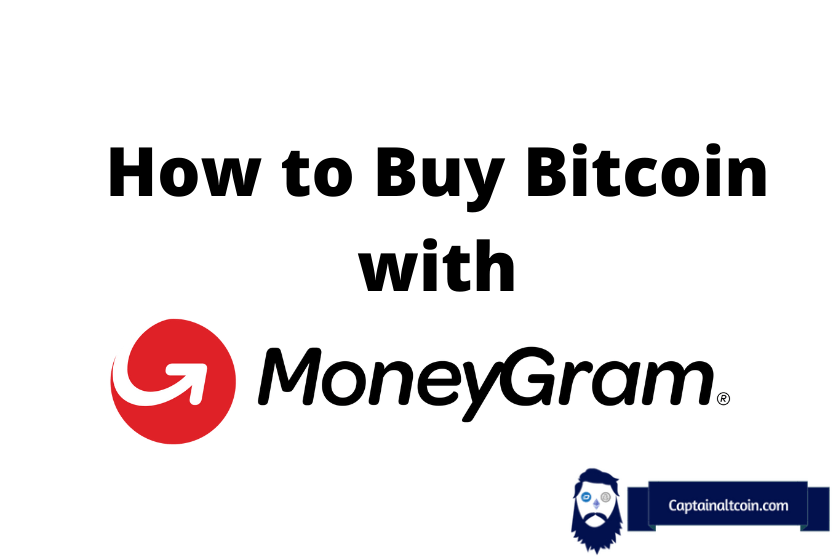 One day we'll all look back with fondness on these halcyon days when we can still buy Bitcoin with our fiat money. Today's Bitcoiners tend to buy their crypto on an exchange after transferring money from a bank account. Another way to acquire Bitcoin is through the thriving peer-to-peer cash trade.
Aiming to become a player in the market, MoneyGram partners with established online Bitcoin merchants to expedite and mediate these purchases. So, how is the process? We'll take a look at the cost, ease of use, and other practicalities.
What is MoneyGram?
---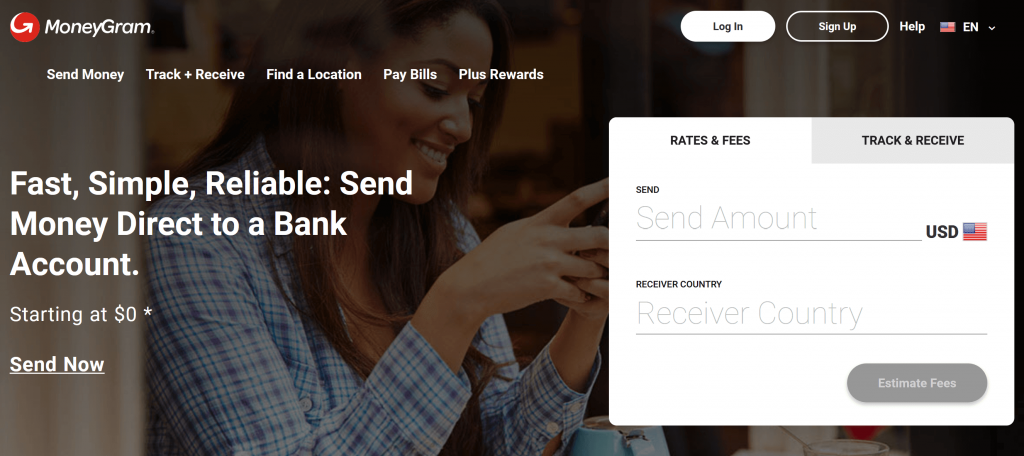 Best known for money transfers and international remittances, there are over 350,000 MoneyGram agents around the world. You can send and receive money directly to someone's debit card or have them pick up the cash in person. So why would you use MoneyGram to buy Bitcoin?
Buying Bitcoin with MoneyGram
---
The 3 most popular ways to buy Bitcoin with MoneyGram are through Coinme, Paxful, and LocalBitcoins. They perform the same basic Bitcoin on-ramp function, but there are differences in their approach. Here's a brief overview of each –
Coinme
---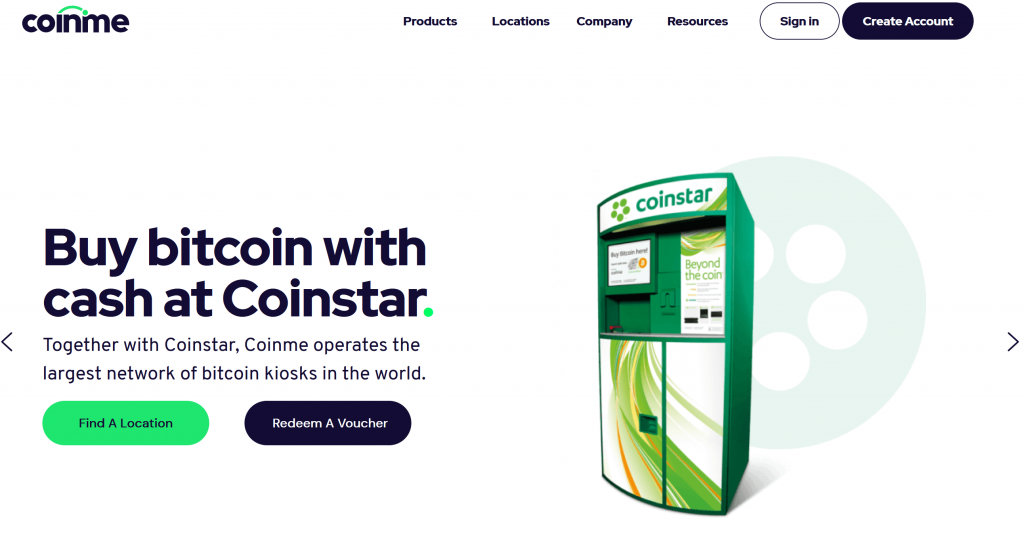 Co-founder and CEO of Coinme, Neil Bergquist is the spiritual leader of the project. He talks about "economic empowerment" and since 2014 has been bringing Bitcoin to the masses for a healthy fee, of course. Coinme started with Bitcoin ATMs, then expanded their network by placing CoinStar kiosks in participating supermarkets and MoneyGram outlets.
They currently boast 6,000 kiosks in supermarkets and 20,000 MoneyGram outlets across 44 states. You can find the location of your closet Kiosk on their phone app. If you're fortunate enough to live in Florida, you'll find their kiosks in selected Winn-Dixie, Fresco y Mas, Harveys.
Buying Bitcoin With Coinme at Moneygram
---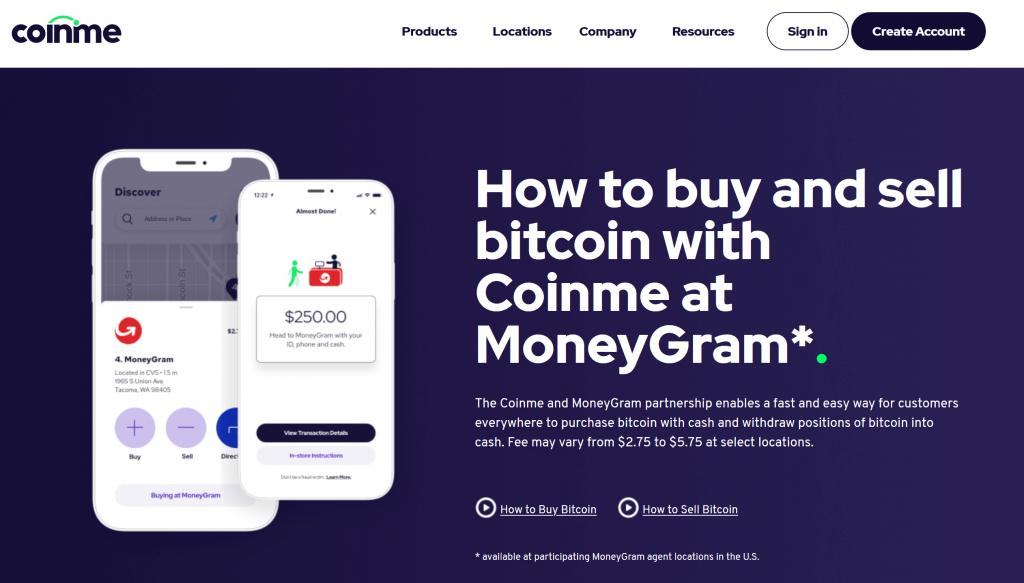 Download the Coinme app and follow the usual drill. Click BUY. Select the option to pay with cash, and choose MoneyGram. Identify the most convenient CoinStar/MoneyGram location and input your total buy amount in US$. Confirm your purchase and you are good to go – all the way to your chosen MoneyGram outlet with your phone, ID, and cash.
On your first MoneyGram Bitcoin purchase from a CoinStar kiosk, you'll be given the receipt with a redemption code that you can enter at coinme.com/redeem. But you'll also need to supply a photo to be verified by Coinme. Once this process is complete, your Bitcoin will appear in your wallet. There's a helpful YouTube video about the whole thing.
The fees are a bit of a letdown. Using the CoinStar network kiosks, you will pay an 11% commission for buying Bitcoin. MoneyGram charges 4% with a flat $2.75 transaction fee on top. Compared to the shocking fees charged for international cash remittances, MoneyGram's fee seems quite reasonable. However, 11% for using a CoinStar kiosk feels like gouging to me.
Selling your Bitcoin incurs no fees from the CoinStar kiosk, but MoneyGram charges 4% plus the $2.75 transaction fee. Once you own your Bitcoin, you can transfer it from your Coinme application wallet for the standard network fees.
Paxful
---

There's a different approach to buying Bitcoin using Paxful, with their peer-to-peer marketplace. Signup is the usual email and password + confirmation code process. You'll need to satisfy the KYC regulations with photo I.D. before you can transact, both for buying and selling Bitcoin.
Once your details have been verified you can select from a list of vendors. The cheapest price for Bitcoin was at a 6% premium over the current market rate. Most were offering deals between 10% and 20% above the spot price, so this isn't a cheap way to acquire Bitcoin.
There are customer ratings for reputation and you can see their average settlement time – generally around 2 hours. I chose a seller that was 11% above the current BTC price and for a purchase of $500, I would receive $445.22. I could buy as little as $100, which made me curious.
Given that Bitcoin network fees are around $23 at the moment; when I tried to buy $100 it said I would receive $89 bucks. This is odd. Who pays the fees? I could find no answer on their website so be careful and double-check that the amount you receive is net of any charges! Convention has it that the person sending the Bitcoin pays the fees.
You can choose MoneyGram as the payment method from the Paxful website, and away you go. Head down to your nearest MoneyGram and once the payment is received by the vendor, the transfer process begins.
I like the way that you can see the vendor's reputation points, the average transaction time, and customer comments. But again, it ain't cheap!
LocalBitcoins
---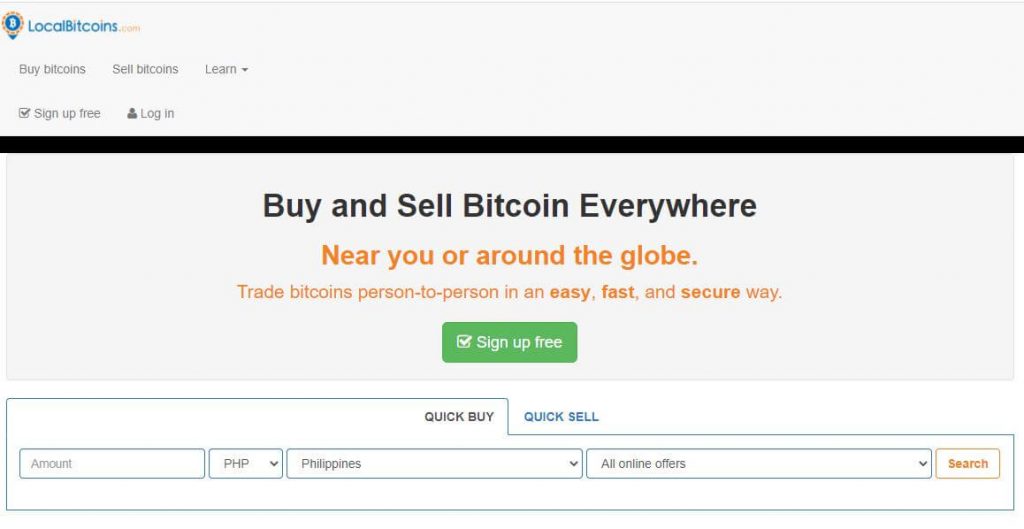 A similar peer-to-peer Bitcoin marketplace is LocalBitcoins out of Helsinki, Finland. There are no charges for registering, buying, and selling Bitcoin, which is great. There's the standard account creation process that sets up a wallet for you to receive your Bitcoin. As with all these products, you must satisfy the KYC criteria before you head to the marketplace.
LocalBitcoins' prices were much closer to the spot price on the major exchanges. The best I found was within 0.3%, which is a $35 premium on Bitcoin. That's a really good price but there was only $1000 worth of Bitcoin available to buy.
People offering to buy Bitcoin were also bidding realistic prices. The spread between the bids and offers was less than 3% on average. That's much better than Paxful, but what about the MoneyGram fees? To send your payment to the vendor you will pay as follows.
< $50.00 $5.00
$50 to $200.00 $11.50
$200.00 to $400.00 $23.50
$400.00 to $600.00 $37.00
$600.00 to $800.00 $62.00
$800.00 to $1,000.00 $78.00
So how does LocalBitcoins interact with MoneyGram? Vendors advertise their preferred payment methods. Once you have entered a trade with a vendor who accepts MoneyGram payments, you head to your local office with the vendor's details and make the cash payment.
Upload the MoneyGram receipt to the trade on the LocalBitcoins website and the vendor transfers the Bitcoins. They will appear shortly in your LocalBitcoins wallet, and from there you can transfer them wherever you like.
You can see the number of trades the vendor has completed, their reputation points, and how recently they were active. These should be good indicators about which are the most responsive vendors.
Conclusion
---
The killer application of buying Bitcoin through MoneyGram is simple. You can use cash. This opens Bitcoin ownership to the unbanked and the disenfranchised, but even today, certain high street banks block payments to Bitcoin-related businesses. If you have no option to buy Bitcoin on an exchange with a debit/credit card, then this is a way of getting started.
Using MoneyGram to buy Bitcoin, there's no record on your bank statement for a cynical spouse to get mad about, especially when you're buying the dip – again. Yes, there are KYC obligations, but they're the same as almost every Bitcoin on-ramp these days. The premium you pay for using these platforms is for the opportunity to pay with cash.
Again, one day we'll reminisce about hard cash and how we could do whatever we wanted with it. Regardless of the fees, using US dollars to buy Bitcoin today feels like a great opportunity that might not last forever.
In case you are looking for different ways to buy Bitcoin, read the guide below:

CaptainAltcoin's writers and guest post authors may or may not have a vested interest in any of the mentioned projects and businesses. None of the content on CaptainAltcoin is investment advice nor is it a replacement for advice from a certified financial planner. The views expressed in this article are those of the author and do not necessarily reflect the official policy or position of CaptainAltcoin.com