Koinly Review – Is Koinly Crypto Tax Software Safe To Use To Generate Tax Reports?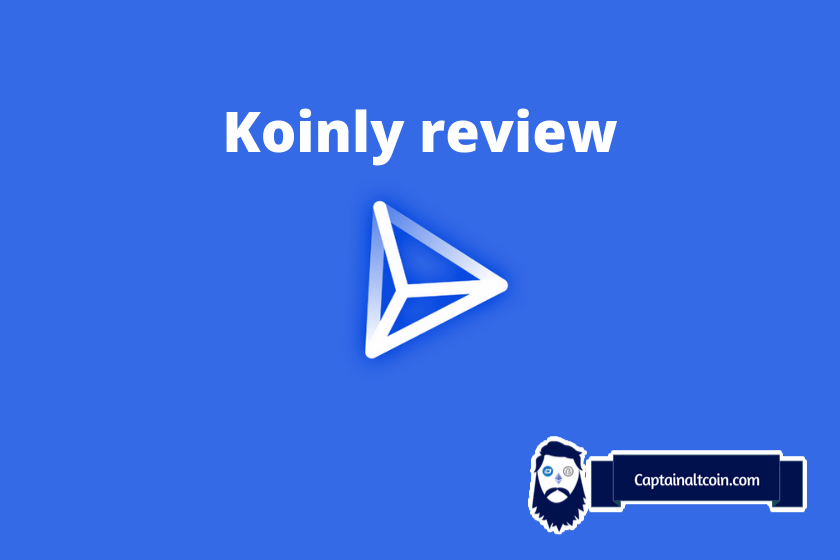 Koinly Review – Is Koinly Crypto Tax Software Safe To Use To Generate Tax Reports?
Localized tax reports in more than 20 countries
App has a free version
Supports over 6000 cryptos and 350 exchangers
Simple to use
Koinly, a popular cryptocurrency tax software, has been making waves in the digital finance world. This comprehensive platform is designed to simplify the often complex process of tracking, calculating, and reporting taxes on your crypto transactions.
In this Koinly review, we delve into the features, pricing, and the overall user experience of this innovative tool. We explore the question Is Koinly safe?, and provide insights into the security measures employed by Koinly to protect your data.
We also take a look at the Koinly app, a user-friendly interface that brings the power of Koinly to your fingertips, allowing you to manage your crypto taxes on the go.
Lastly, we answer the question that's on everyone's mind: Is Koinly free?. We delve into the various pricing plans offered by Koinly, helping you decide which one suits your needs best.
Join us as we navigate the world of crypto tax management with Koinly, your trusted partner in the digital finance landscape.
| 📝 Content | 📚 Details |
| --- | --- |
| 💰 Pricing | Koinly offers a free plan with limited features. Paid plans range from $49 to $179 per year, with the most expensive plan catering to professional traders with up to 10,000 transactions. |
| 📋 Features | Koinly supports over 6,000 cryptocurrencies, 350+ exchanges, and 50 wallets. It provides tools for identifying issues with transactions, portfolio tracking, tax loss harvesting, and automated data import. It also supports DeFi and NFTs, primarily for EVM-based blockchains. |
| 👍 Pros | Koinly offers localized tax reports for more than 100 countries and supports a large number of exchanges and cryptocurrencies. It's easy to use and has a free edition. |
| 👎 Cons | Koinly does not accept cryptocurrency as payment and can be expensive for traders with large annual trade volumes. |
| 🛡️ Security | Koinly is a transaction tracking service, not a trading platform. All API and blockchain keys used to link wallets and exchanges to the software are encrypted with AES-256-GCM by Koinly. Koinly never requests access to your private keys. |
What is Koinly cryptocurrency tax app?
---
Koinly is a crypto tax calculator and a crypto tax software that helps with creating a tax report based on your trading, mining, staking, airdrops activity. It is suitable for both individual crypto traders, crypto investors as well as business or professional accountants that have crypto investors as clients.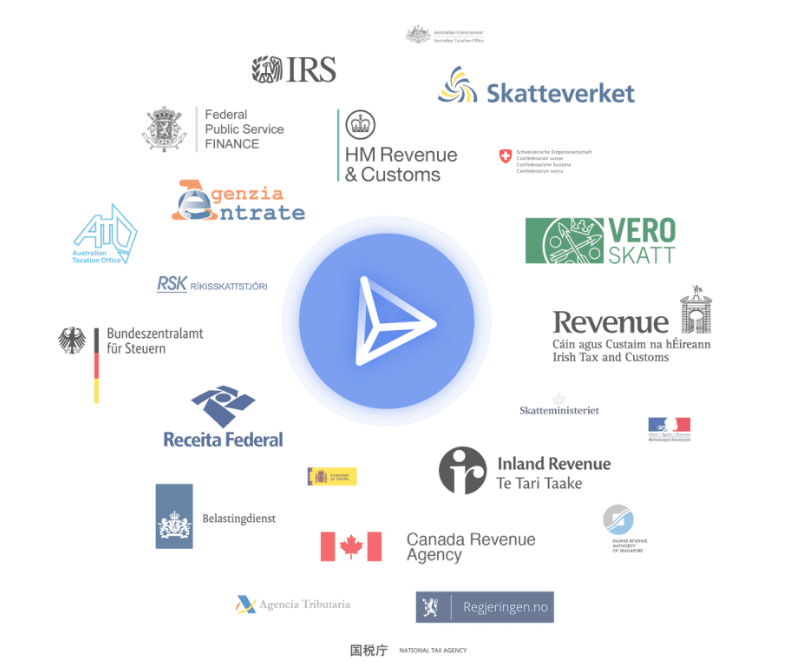 Koinly is a hands-off approach – you just need to connect your exchanges, wallets or other services via API keys to the Koinly app and it does the rest.
It will automatically import your transactions, calculate all the market prices at the time of your trades, match transfers between your own wallets (so you don't pay taxes on these transfers), calculate your crypto gains/losses, and generate your crypto tax reports!
How does Koinly crypto tax app work?
---
Koinly is like an Excel sheet on steroids. It can do a lot of calculations, quickly and accurately.
The first thing you need to do is to import your transactions into the app. You can do that by getting API keys from your wallet or exchanging and adding them to Koinly. Or you can do a CSV file export from a wallet or exchange and import that CSV into Koinly.
Koinly supports all kinds of crypto activities, not only spot trading. It recognizes and calculates needed info from your mining, staking, margin trading, lending, borrowing activities. It is a real swiss-knife for crypto taxes.
The next step is to check all calculations to make sure everything is imported correctly. You can have this overview for free. This equals a classic portfolio tracker app that gives you oversight of your crypto holdings across different platforms and services.
The final step is exporting complete tax reports generated by Koinly (you will need to buy one of the offered packages in order to do this) and filing your taxes, either manually or using tax software like TurboTax. Koinly can generate different tax forms, like Form 8949, Schedule D. If you are filing in the US, Koinly can generate filled-in IRS tax forms.
What tax reports can you make with Koinly?
---
Koinly complies with all the applicable tax laws in a host of different countries. Some of the methods and tax forms they employ are:
Multiple cost-basis methods. You can choose between FIFO, LIFO, HIFO, Average Cost, Share Pooling & Spec ID. This method defaults to the recommended method in your home country. These regional reports supplement regular reports such as: Complete Tax Returns– This covers your capital gains summary, margin gains, capital gain transactions, end-of-year balances, asset summary, and income.
Smart transfer matching. Koinly can detect crypto transfers between your own wallets by using its own AI methods
Form 8949, Schedule D. For US taxpayers, Koinly can generate all the forms you need to file your crypto taxes.
capital gains & margin trading summary – overview of your cryptocurrency taxable gains and income incl. Margin trades, options, and futures.
income report – Koinly can create a statement with all your Airdrops, Forks, Staking Rewards, DeFi, and other income transactions.
gifts, donations & losses report – you can easily tag your outgoing transactions (that you gifted, donated, or similar) and get a nicely formatted report.
Supported wallets, exchanges, and services on Koinly
---
Koinly absolutely dominates this criterion with its integration with, essentially, every crypto platform, wallet, exchange, service under the sun.


It supports more than 350 exchanges, more than 50 wallets, over 6000 different coins, and more than 10 diverse crypto services (like lending platforms, cloud mining platforms, etc).
Does Koinly work with DeFi protocols and NFTs?
---
Koinly automatically imports NFTs (ERC-721 and ERC-1155) for most EVM-based blockchains like ETH, BSC, FTM, AVAX, Poly, Cronos, and so on.
They are still working on adding NFT support for other chains like SOL, WAX, XTZ, etc.
To add NFTs that Koinly doesn't support, see How to manually add NFT trades.
When you create a new ETH, BSC, or Polygon wallet, Koinly can automatically import all trades and liquidity transactions from Uniswap, Sushiswap, Cream, Value, Balancer, PancakeSwap, and many other DeFi platforms. There are no other steps needed to do this.
Countries supported by Koinly
---
Koinly has a long list of supported countries that is still a work in progress as they add new countries regularly. Below is a graph with supported countries:


Types of transactions supported on Koinly
As we mentioned earlier, Koinly is not only for spot trading but rather a comprehensive tool that recognizes various types of crypto transactions:
Automated data import. link up your accounts via API, add your BTC wallets using x/y/zpub keys and ETH tokens with your public address
Margin & Futures trading. For those who traded with margin on BitMEX, Binance, Kraken or any other of our supported exchanges?
Staking, Lending & DeFi. For those who have been using bitcoin lending platforms such as Blockfi, YouHodler, NEXO, Compound, Celsius, etc?
Smart transfer matching. Koinly uses AI to detect transfers within your own wallets and excludes them from tax reports
Koinly Pricing
---
There are 4 different pricing packages on Koinly – one free and 3 paid.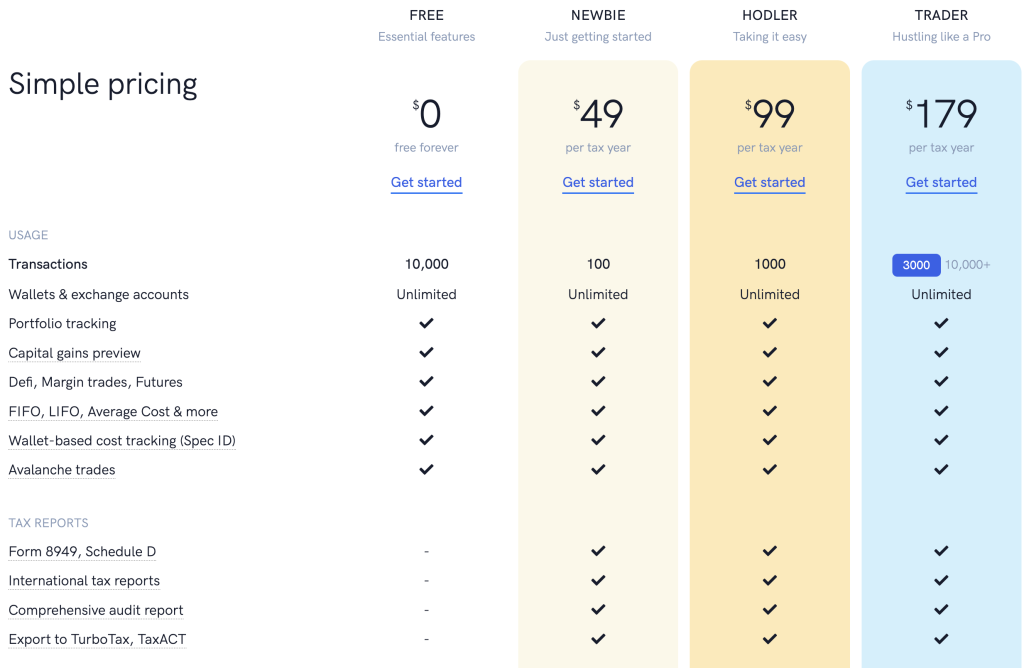 The main difference between the paid packages is in the number of transactions you can import. while all other features are the same and offered for all paid pricing models.
Koinly – Free account
---
Koinly has a free account that you can use as a portfolio tracker and it allows you to create all tax reports like paid versions, except you can't export them in a ready-made format for filing.
In comparison to paid versions, the free Koinly account has no support for Form8949, Schedule D, internation tax reports, export to TurboTax, and other tax tools and it limits your integration to only 50 exchanges/wallets. It also doesn't offer support for DeFi, margin, and futures trades.
How to set up Koinly?
---
Step 1. Add your wallets
Wallet in the Koinly ecosystem represents a container for all your transaction from one exchange accounts or actual crypto wallet. It shares the name with cryptocurrency wallets but functionally, it is a different thing.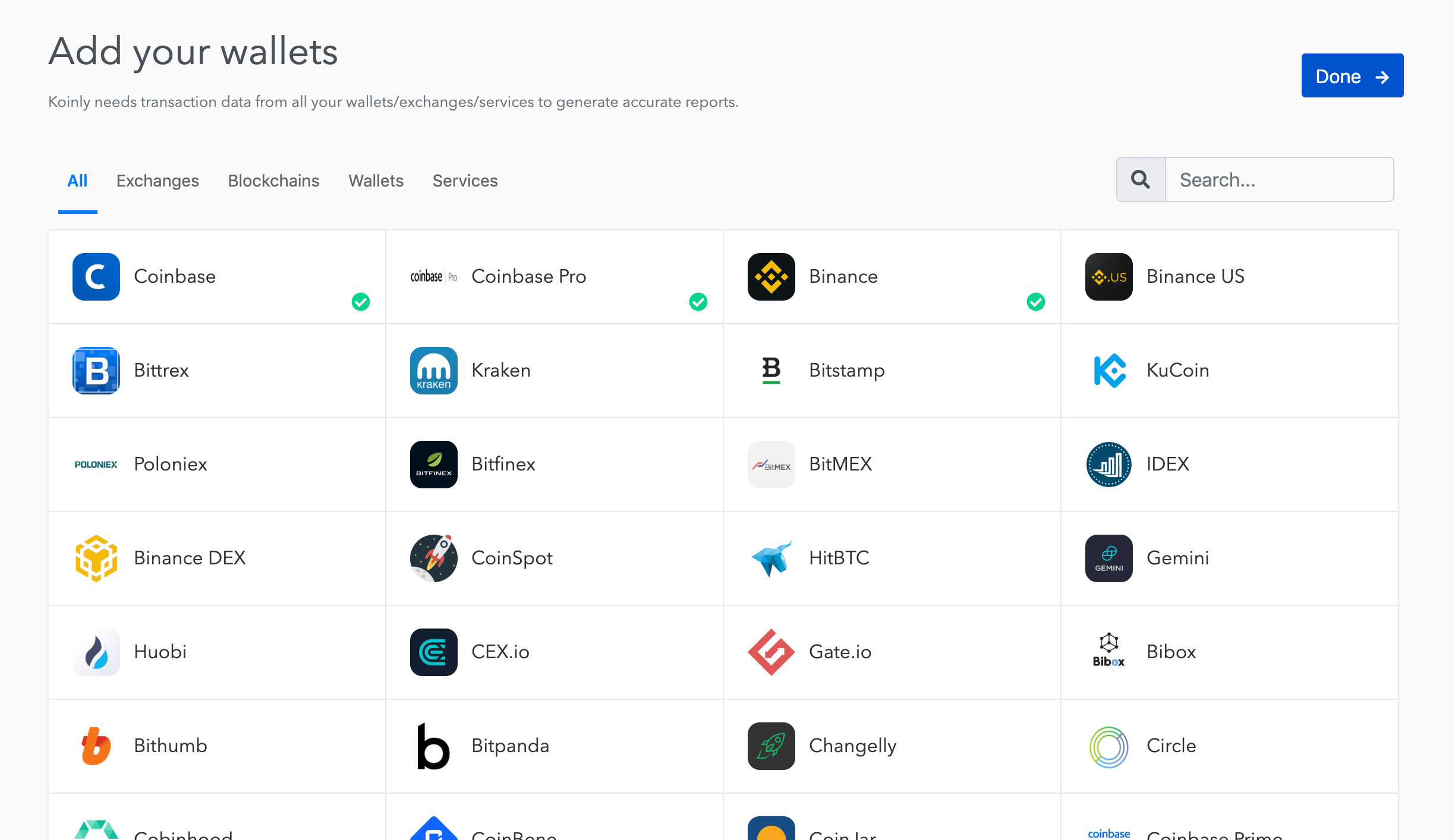 To start with Koinly, you create one such wallet for, say, one of the exchanges you were trading on.
To add a new wallet, navigate to the Wallets page and tap on Add Wallet. There you can choose your wallet (exchange, wallet, or service) by searching for it or finding it in the list.


If the service you used doesn't exist in Koinly yet, you will see the option to create a custom wallet as seen below.
Step 2. Import transactions
After you click on the wallet icon, you will be able to select importing method for your transactions.
For most exchanges listed on Koinly, you will have a Setup auto-sync option that uses API keys to download your transaction history and keep your data in sync even in the future.
In the event that you can't find this option or prefer to import using CSV files, you can do that too, by selecting Upload CSV files.
Click on the following link to read detailed instructions on how to import all your wallets and transactions for an accurate tax report.
Step 3: Let Koinly calculate your gains
After your import is finished, Koinly gets down to work of crunching numbers. The first thing it does is fetching market prices, match transfers between your own wallets, and calculate your capital gains.
The way these taxes are calculated varies from country to country and Koinly uses different cost basis methods such as FIFO, LIFO, ACB (Average Cost Basis) etc.
Step 4: Downloading your tax reports
After Koinly is done with calculating your gains, a small notification will pop up asking you to Refresh your page.
Hit refresh and then go to the Tax Reports page to see a brief overview of your capital gains and income. You do not need to buy a Koinly paid plan to view the summary, however, you will need to shell out for one if you want to download it.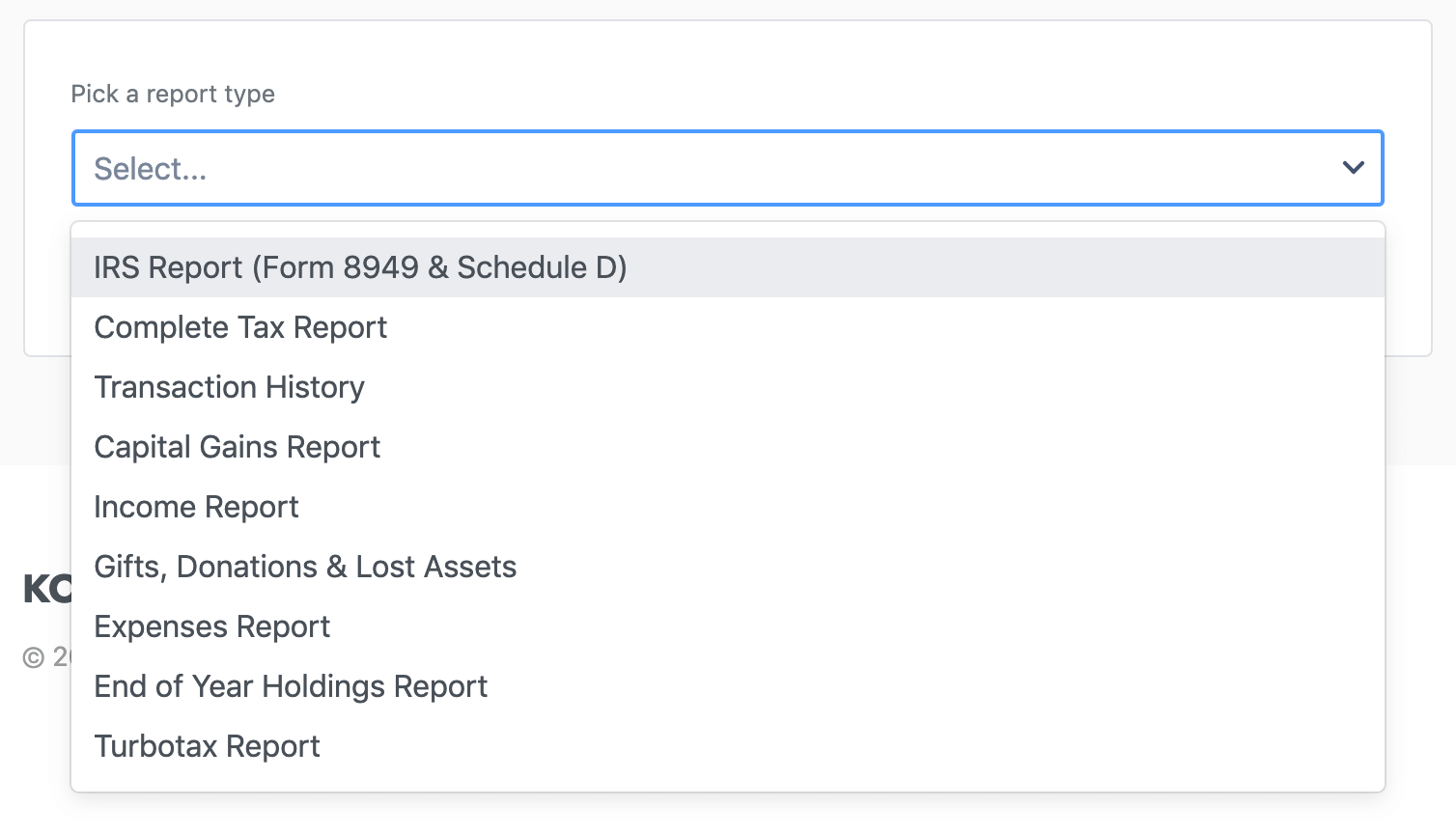 Koinly provides a number of tax reports for download in CSV, excel, and pdf formats.
Find a Cryptocurrency Tax Accountant via Koinly
---
Koinly helps you find a certified tax professional specializing in cryptocurrency taxes to help with your tax reports. They currently list 2 CPAs from USA and 8 from Ireland but the process of onboarding new tax professionals is continuous so the list will most probably grow with time.
Is Koinly legit and safe to use?
---
Koinly is a legit business but even if it wasn't the case – the risk of losing your funds to hacker attacks because you used Koinly is zero. Koinly does use your API keys to read data from your exchange accounts, but that is about it – it doesn't have the ability to trade or withdraw anything from your account. By extension, that same option is not available to a potential hacker that would corrupt the Koinly platform.
So, is Koinly Safe? In a word – yes, Koinly is a perfectly safe service to use.
If you are a high volume trader, Koinly might cost you a fortune. So pay attention to this as you might consider an alternative like
Zenledger
that is better for volume traders.
Koinly as a cryptocurrency portfolio tracker
---
Koinly allows for universal or Wallet-based cost tracking. You can keep track of your costs in a universal pool shared across all connected wallets or separately for each wallet.
Koinly for tax loss harvesting
---
Tax-loss harvesting offsets capital gains to save money on taxes. It includes selling securities at a loss to offset capital gains. After selling assets, you buy identical ones to maintain portfolio balance. Crypto and equities both provide tax-loss harvesting. Since Koinly records capital gains and losses each asset, it's easy to know which coins to sell and how much you'll lose. Koinly lacks a tax-loss harvesting calculator.
ZenLedger includes a standalone tool for tax-loss harvesting in a spreadsheet. Koinly's dashboard shows unrealized profits and losses. This is much the same information, however a per-asset calculation would be good.
Koinly vs competitors
---
The main competitors of Koinly are listed below. We reviewed all of them and can safely say that crypto tax tools are a neck and neck race with all tools following each other in lockstep when it comes to features and pricing.
If you don't trade much and want cheap plans, Koinly is a great choice. It's also a great option if you have a lot of DeFi and NFT transactions, since you can add them manually. Lastly, ZenLedger and Coinledger have worse international support than Koinly. ZenLeger has slightly better native DeFi support because it works with more than 20 protocols, but this is not a big deal. All in all, Koinly and ZenLedger are two of our preferred crypto tax software options. Both have free plans, which makes it easy to try out each platform.
Final verdict
---
Koinly is a great app – it will streamline your crypto tax activities by collecting all relevant data, calculating, and presenting it in a neat, concise, IRS-ready format.
A vast number of supported exchanges and wallets + newer crypto services like lending or cloud mining platforms separate it from its main rivals.
Prices are a bit steeper than with competition but you do get more out of this app, especially if you did a lot of advanced crypto activities like margin trading or borrowing/lending.
PROS
Localized tax reports in more than 20 countries
App has a free version
Supports over 6000 cryptos and 350 exchangers
Simple to use
CONS
Doesn't accept crypto payment
Expensive for traders that do high volumes per year

CaptainAltcoin's writers and guest post authors may or may not have a vested interest in any of the mentioned projects and businesses. None of the content on CaptainAltcoin is investment advice nor is it a replacement for advice from a certified financial planner. The views expressed in this article are those of the author and do not necessarily reflect the official policy or position of CaptainAltcoin.com