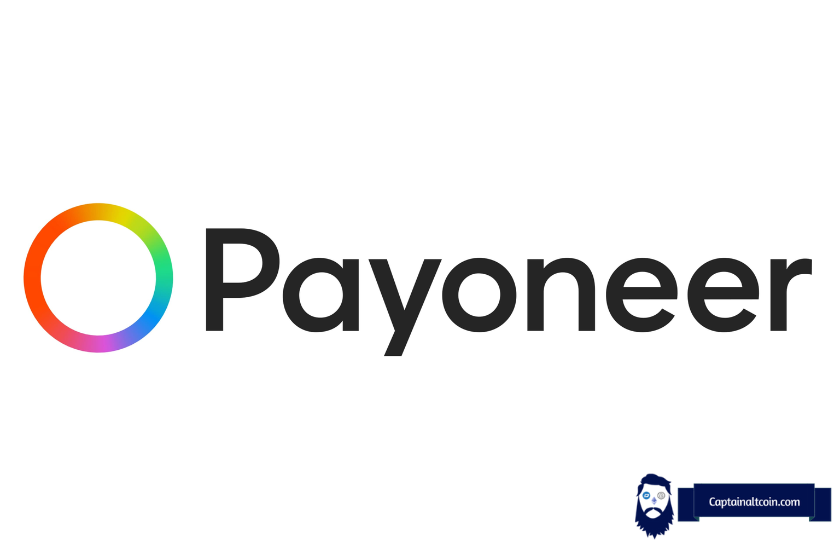 How to buy Bitcoin with Payoneer?
---
Are you looking to buy crypto with your Payoneer account? You're in luck! With the growing popularity of cryptocurrency, many payment processors are integrating with crypto exchanges to offer their customers a way to buy and sell digital assets. In this article, we'll show you how to use Payoneer to buy USDT (BTC or ETH) on Binance, Kucoin and other popular crypto exchanges.
You'll learn step-by-step how to transfer funds from your Payoneer to Binance (Kucoin, ByBit etc) and use them to purchase your favorite crypto. So, let's get started on your journey to turn your Payoneer balance into crypto!
Users can send and receive money in over 200 countries using Payoneer, a very popular global payment platform.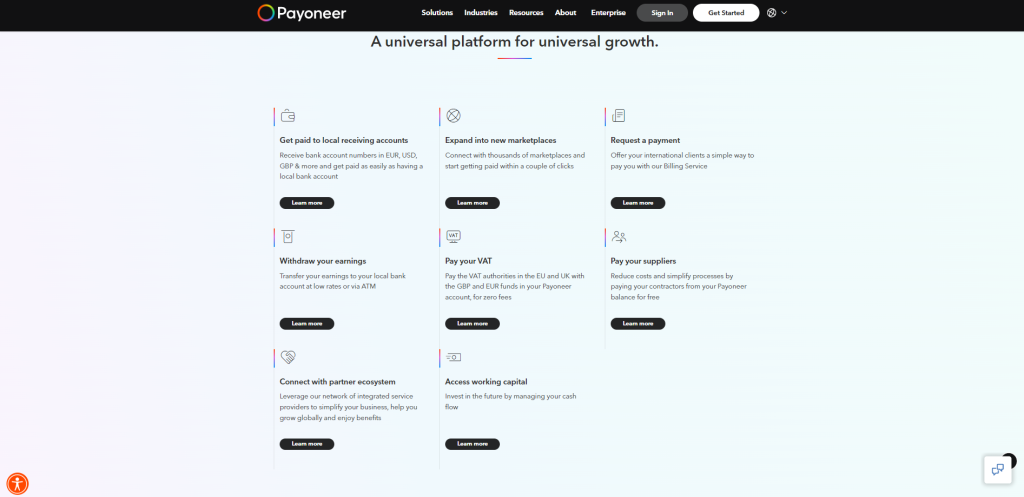 Online workers and freelancers frequently use it because of its minimal fees and speedy transactions.
You can also receive a physical Payoneer card, which can be used to withdraw cash from ATMs or make purchases at any Mastercard-enabled establishment.
To buy Bitcoin using Payoneer, first, you need to create a Payoneer Account. You can do so by visiting their website and following the on-screen instructions.
After creating an account, you'll need your bank account or credit cards to link it to your Payoneer account. You'll use this to buy Bitcoins with your Payoneer balance.
Where can you buy Bitcoin with Payoneer?
---
Here we take a look at four of the most popular options for those wanting to buy Bitcoin with Payoneer. All of the platforms listed below are P2P marketplaces where you buy directly from other users and not from the exchange itself.

Paxful replacement, former Paxful users integrated directly into the platform
No fees for buyers, 1% fee for sellers
More than 400 payment methods
Safe escrow service with fast customer support
Disclaimer text….

Low fees (no fees for buyer and 0.1% fee for seller)
No transaction limits
No minimum deposit
Safe and fast transactions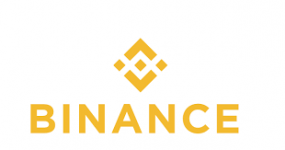 Support for more than 70 local fiat currencies
Low fees (0% for takers and 0%-0.35% for makers)
More than 700 payment methods
Kucoin P2P
---
Kucoin P2P is a rapidly growing marketplace that is gaining popularity among crypto users even though KuCoin is yet to put more emphasis on promoting and improving it.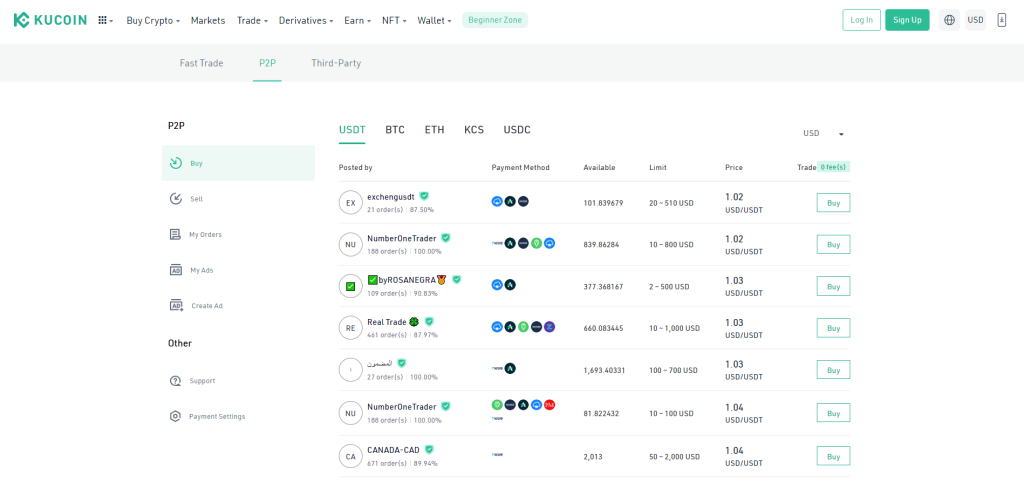 KuCoin's P2P marketplace allows users to purchase and sell cryptos, including BTC, ETH, LTC, and more. Just like other P2P exchanges, KuCoin P2P also accepts a wide variety of payment methods. Using fiat currencies like USD, EUR, GBP CAD, IDR, AUD, etc., customers can acquire crypto on the platform from other users. There are a bunch of payment options to choose from, including PayPal and Payoneer, as well as bank transfer and other options.
It works just like other P2P markets where the buyer places an order on the KuCoin P2P platform, and the seller's crypto gets frozen temporarily by KuCoin. The buyer needs to send the fiat currencies to the seller's chosen payment method, and once done, the crypto held will be released to the buyer's KuCoin Main Account.
In order to use Kucoin P2P marketplace, you need to bind a phone number and do a KYC process.
Binance P2P
---
In late 2018, Binance created its own P2P platform to facilitate Bitcoin exchange transactions utilizing local currencies. Three years later, the site began to support other currencies, including BTC, ETH, BNB, BUSD, DAI, and USDT, using local currencies via 150+ payment options around the world. In this way, users and merchants were able to carry on with their crypto transactions on a safe platform.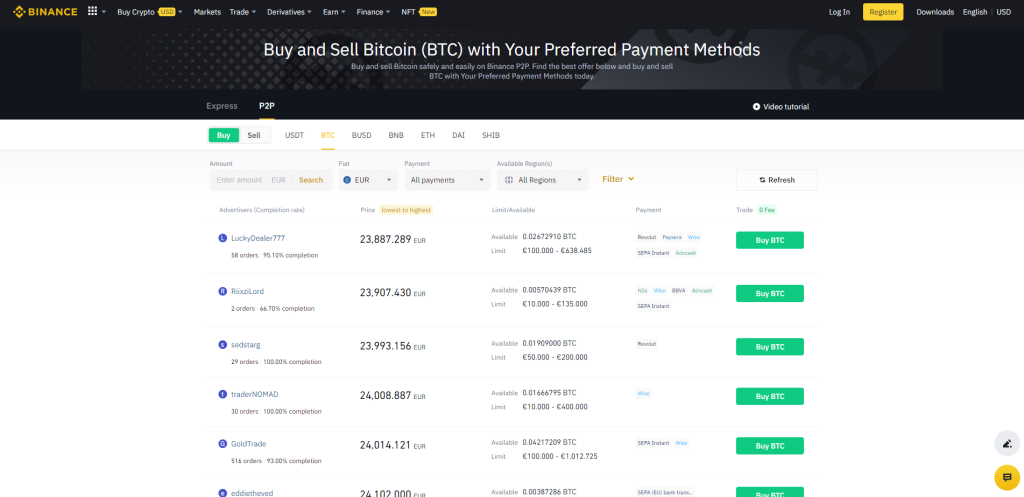 You can buy and sell crypto using many different payment methods on Binance P2P. These include local bank transfers, SEPA, PayPal, Payoneer, local currency, and e-wallet services. Their P2P marketplace is much smaller than Paxful and Localbitcoins.
Paxful
---
The Paxful platform has been around since 2015 and is based out of New York. They are known for being one of the oldest and most trusted peer-to-peer digital currency trading platforms. In fact, it is considered to be one of the easiest ways to buy crypto because there are no third parties involved. As long as you trust the seller, you don't have to worry about getting scammed.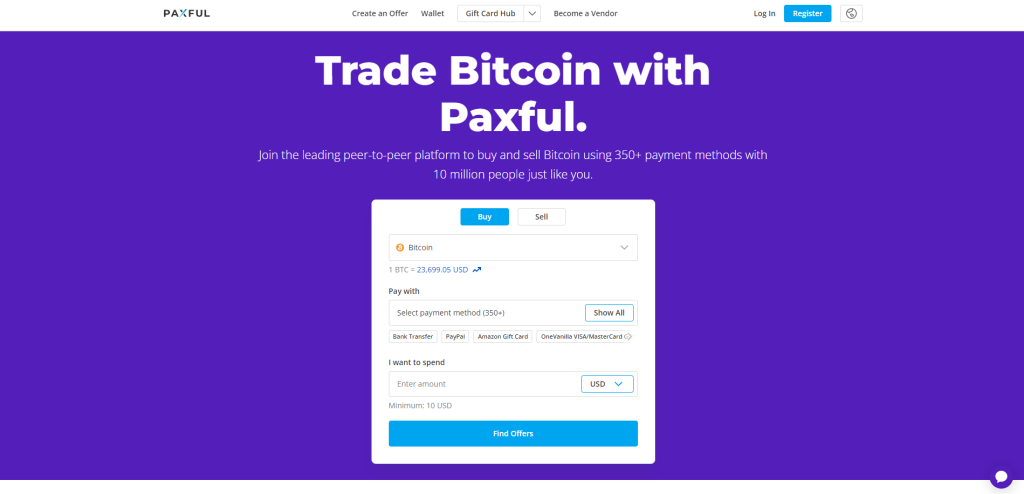 Payoneer is among the best options for those looking to purchase cryptos via prepaid card. You can use your Payoneer account balance to make purchases directly on Paxful. This way, you won't have to wait for funds to transfer into your bank account.
One thing to be aware of on Paxful and all other P2P places: avoid offers that are 10%+ higher or lower than the current price of the coin you are selling. Those are baits posted by scammers who lure you into giving them crypto or money and then running away with it. Paxful can't do much because the scammers abandon the accounts since they own thousands of such accounts used for scamming.
How to buy Bitcoin with Payoneer – a step-by-step guide
---
You should set up a Payoneer account if you haven't already done so. To do this, visit the Payoneer website and create your own personal account. Once you've registered, send some money into your new account so that you can start buying online.
You will then need an account on one of the exchanges we mentioned above. For example, Paxful.
Signing up on the platform requires complying with KYC requirements (check this guide to see where can you find NO KYC crypto exchanges) before you're allowed to use the service. Be ready to provide your contact details and some ID docs to set up an account.
Peer-to-peer payments systems mean you need to find a particular person who accepts payment via that method. Choose a reputable vendor. It's possible that the price will be much different than the market rate, and the amount they're willing to sell is lower than the market rate, so you get 90-95 cents on the dollar.
Before confirming the trade, you might need to provide some proof of reliability by providing some details on past Payoneer transactions. After doing so, complete the trade and then transfer the money to the seller. Once it lands in his account, he will release the crypto you bought and it will land into your Paxful wallet.
How to Deposit and Withdraw via Payoneer?
---
If you are cashing out bitcoin and want to receive USD into your Payoneer account, you will need to:
find a user on Paxful who is paying with Payoneer
open the trade with him
give him your Payoneer details
wait for the payment to land on your Payoneer
approve the transfer of bitcoin from your Paxful wallet into his.
What Are the Fees for Using Payoneer?
---
Payoneer uses different fees for different things. Payoneer accounts are free to open and use, as is the ability to send and receive money between them. Although some marketplace or banking fees may apply, payments from marketplaces within the Payoneer integration network (such as Airbnb, Upwork, and others) are normally free.
Non-Payoneer clients' payments sent and received will cost 3% of fees on credit card payments and 1% on e-check payments.
The client who transfers money from Payoneer to a bank account in a foreign country will pay fees of $1.50 fee for domestic funds and a 2% fee for non-local currency.
Transferring balances between different currencies within Payoneer will cost a 0.5% fee per transfer.
If you do not have activity for 12 months, you will pay $29.95 every 12 months.
Is Payoneer Safe to Use?
---
Payoneer is a secure payment method. Payoneer is licensed as a US Money Service Business (MSB). They are a fully regulated and legal business that was founded in 2005 in the United States. Their data security certification is likewise at PCI Level 1. There are stricter system and network security requirements at Payoneer than at many of its competitors.
There are processes in place to ensure Payoneer's integrity and physical security. For security reasons, they've installed a firewall. They also keep their protocols up to date on a regular basis to prevent data loss due to human error. PCI audits are also conducted by Payoneer's IT department on a yearly basis.
Firewalls and anti-fraud procedures guard each and every Payoneer transaction. There are no more risks of fraud, loss of personal information, or computer hacking. Customers who use Payoneer to make payments are alerted by email each time a payment is made. Customers can keep a close eye on their accounts by signing up for email alerts that notify them when something out of the ordinary occurs.
Should I buy BTC with Payoneer?
---
That is up to you. P2P platforms are generally places where you should be more alert than on classic exchanges as you deal with other users, many of which are scammers.
But on the other side, Payoneer is fast and convenient, and when you find a reliable buyer/seller that works with Payoneer on one of these platforms, you can always ping him to make another trade.
FAQs
---

CaptainAltcoin's writers and guest post authors may or may not have a vested interest in any of the mentioned projects and businesses. None of the content on CaptainAltcoin is investment advice nor is it a replacement for advice from a certified financial planner. The views expressed in this article are those of the author and do not necessarily reflect the official policy or position of CaptainAltcoin.com