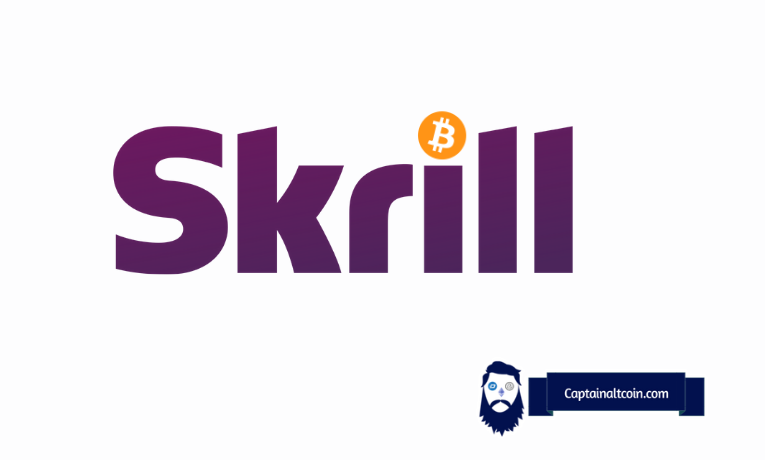 Purchasing Bitcoin with Skrill is somewhat of an inconvenience. However, there are some options available. In this article, we will take a look at some of the best options when it comes to purchasing Bitcoin and other cryptocurrencies while utilizing Skrill as a payment method.
Why is it so hard to buy Bitcoin with Skrill?
---
Purchasing Bitcoin using an e-wallet can often be risky as payments made through platforms such as PayPal and Skrill can be reversible, this causes an issue, and many people have fallen victim to scams that operate in this way
Suppose you were to sell Bitcoin to an individual, you make an agreement that once you receive a payment from them through Skrill or PayPal, you will transfer them the Bitcoin. All sounds great, but the buyer can submit a support ticket to the payment provider claiming that they did not receive the services that they purchased. More often than not, these claims go in favor of the buyer, meaning that their payment will be reversed after they have already received your Bitcoin.
PayPal has cracked down on these sorts of scams by banning users from selling or purchasing Bitcoin through their platform. Skrill still allows users to buy Bitcoin; however, there are a lot of risks involved when purchasing from an individual seller, and for that reason, it is better to purchase cryptocurrency through a website with a strong reputation.
Buy Bitcoins directly on Skrill
---
Recently Skrill has added the option to invest in cryptocurrency directly on their platform. However, investing in Bitcoin in this way does have some drawbacks. Firstly you won't own any Bitcoin; you will only own the underlying asset; this means that you cannot transfer your Bitcoin to another wallet.
Investing through Skill is a good option for anyone who wants to invest in Bitcoin on a long term basis. If you are looking to transfer your Bitcoin to another wallet or make payments, this option is not for you.
Investing in Bitcoin through Skrill is a reasonably straightforward process, top up your Skrill wallet using a debit or credit card and head over to the crypto tab. In this tab, you will be able to exchange your funds for a wide range of cryptocurrencies. Skrill fees for this are:
✅ Deposit fee (for fiat) – 0% – 1%
✅ Exchange fee (from fiat to crypto) – 1.5%
✅ This is assuming you use EUR, if you're using your local currency fees can go up to 5.5%.
Buy Bitcoins with Skrill through BitPanda
---
BitPanda is an online cryptocurrency trading platform that allows its users to pay with Skrill. The process is straightforward, and fees are included inside the advertised cost of the Bitcoin.
Bitpanda charge a fee of only 4% when using Skrill, which is reasonable in comparison to other sites that accept e-wallet payments. If you are going to be trading, Skrill is not recommended as it will lower your profit margins significantly, however, if you are looking to hold Bitcoin long term, this option is fine.
Bitpanda has an excellent reputation online. They have a significant focus on the security of customer funds, meaning that you can buy Bitcoin from them, knowing that your funds will be safe and secure.
If you are from the UK or EU and want to buy Bitcoin through Skrill, then Bitpanda is probably the best option out there. If you are from another part of the world, you will need to look elsewhere as Bitpanda only operates in the EU and the UK.
Read full BitPanda review here.
Buy Bitcoins with Skrill through LocalBitcoins
---
LocalBitcoins is a cryptocurrency marketplace where investors can trade Bitcoin through a peer to peer setup. LocalBitcoins is accessible around the world. There are thousands of vendors on the platform, and many offer Skrill as a payment method. As this is a peer to peer platform, you must always communicate with the buyer and check their past transaction history.
Another thing to take into consideration when using LocalBitcoins is that the amount you will expect to pay can be somewhat higher than the average market price. Sellers will often up the price when accepting Skrill as a payment method as they acknowledge that there is more of a risk involved.
This technique is recommended for investors outside of the EU.
Read full LocalBitcoins review here.
Buy Bitcoins with Skrill through Paxful
---
Paxful works in the same way as LocalBitcoins, you purchase Bitcoins from individual sellers as opposed to from organizations. As with LocalBitcoins, Paxful makes it easy to communicate with sellers and gives users a trust score based on their past transactions.
Paxful is a well-built marketplace, allowing for smooth communication with dealers and is a better option than purchasing/selling through social media or eBay. Just as with LocalBitcoins, when using Skrill, the cost of Bitcoin will be significantly higher, however, this is justified as the seller is taking a lot of risks when accepting e-wallets as a payment method.
The community on Paxful is smaller than LocalBitcoins, so we recommend using them as a backup if you can't find a reliable seller on LocalBitcoins.
Buy Bitcoins with Skrill through SpectroCoin
---
SpectroCoin is an all-encompassing crypto ecosystem with an exchange, wallet, card, loans and staking services.
One of the payment options on SpectroCoin is Skrill which you can use to buy Bitcoin, Dash, Ethereum, XEM, Banker and Tether.
You can load your account with Skrill, and the fees are around 3.5% with a max deposit of 5000 Euros.
Here's how to buy Bitcoin with Skrill on SpectroCoin:
Sign up to SpectroCoin
Activate your account via the confirmation email
Click "deposit" and select EUR, GBP or USD
Select your country and the amount to deposit
Login to your Skrill account and click "Pay Now"
Go to "Exchange"
Select the "Pay Currency" and input the exchange amount
Click on "Exchange"
Review the order and click on "Confirm"
Read full SpectroCoin card review.
Read also:
Buy Bitcoins with Skrill through CoinCorner
---
CoinCorner is similar to Bitpanda; however this platform is available to members from outside of the EU.
CoinCorner launched back in 2014 with the focus on making cryptocurrency more accessible to the average person.
CoinCorner allows payments through debit, credit cards, and a range of e-wallets, including Neteller. The interface is easy to use, and the company also offers a mobile wallet so that you can quickly check your balances and transfer Bitcoin on the go.
The fees for buying Bitcoin with CoinCorner are 5% regardless of the payment method used. To make a withdrawal, you will pay a fixed price of €1.50 for SEPA transfers, or €30 for a SWIFT transfer. Funds must be exchanged back to fiat and withdrawn to a bank account or transferred to another Bitcoin address as withdrawals to SkrillSkrill are not permitted.
All in all, CoinCorner is extremely user friendly, and the fees are acceptable. If you want to purchase Bitcoin with Skrill outside of the EU, then CoinCorner is perhaps the best option out there.
Summary – Buy crypto with Skrill
---
Purchasing Bitcoin utilizing Skrill is somewhat of an inconvenience. Skrill offers an incredibly simple way of investing in Bitcoin through exchanging fiat into Bitcoin directly on the platform. Investing through Skrill is a great option; however, it is limited as you won't own the Bitcoin. Skill will hold your Bitcoin, and you will own the underlying asset. Investing through Skrill is easy, but it means that you cannot move your Bitcoin to another wallet, and your funds are never 100% secure.
Exchanges such as Bitpanda and CoinCorner offer the best alternative for buying Bitcoin through Skrill, the process is straightforward, and the fees are reasonable. Bitpanda seems to be the best option for investors in the EU and the UK, whereas CoinCorner is better for Investors in other parts of the world.
Another option is finding a reliable seller on a peer2peer platform such as Paxful or LocalBitcoins; however, it's essential to communicate with the seller and make sure they have a good reputation on the platform before engaging in a transaction with them.

CaptainAltcoin's writers and guest post authors may or may not have a vested interest in any of the mentioned projects and businesses. None of the content on CaptainAltcoin is investment advice nor is it a replacement for advice from a certified financial planner. The views expressed in this article are those of the author and do not necessarily reflect the official policy or position of CaptainAltcoin.com