Ngrave Wallet Review – What Are Ngrave Zero & Graphene?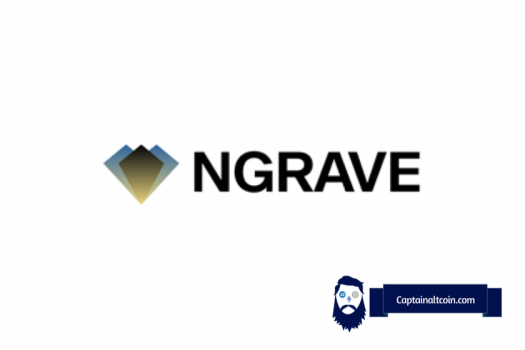 Ngrave Wallet Review – What Are Ngrave Zero & Graphene?
It is completely air-gapped, ensuring no access point for hackers
It has a dependable backup solution in case the Ngrave ZERO goes missing
It supports all the major cryptocurrencies and has a cryptographic blueprint that makes it easy to add more coins
It's easy to use
Transactions are fast
It's portable and durable
It has the backing of some of the greatest minds of the cryptocurrency space
What would you say is the best cryptocurrency wallet right now? Unsurprisingly, that may not be an easy question to answer. You have to put a lot of things into consideration.
Foremost among the qualities a good cryptocurrency wallet should have is top-notch security. After all, what's the essence of keeping your assets if hackers could easily steal them. Thus, hardware wallets are favored as the preferred method for storing crypto assets over the long run.
Hardware wallets are marvels of cryptographic security. Their minimal contact with the online world makes them frustrating for hackers. However, many hardware wallets have single points of entry for hackers. It could be through Bluetooth, USB cord, or other ways by which they have to connect to the online world, even briefly, to approve transactions.
Could it be possible, then, to find a crypto hardware wallet that has zero points of entry for hackers? A wallet that is completely air-gapped? 
Enter the Ngrave ZERO wallet! It perhaps is the perfect answer to the question raised at the beginning of this article. What is it? How does it work? Follow me as I explain in detail in this article.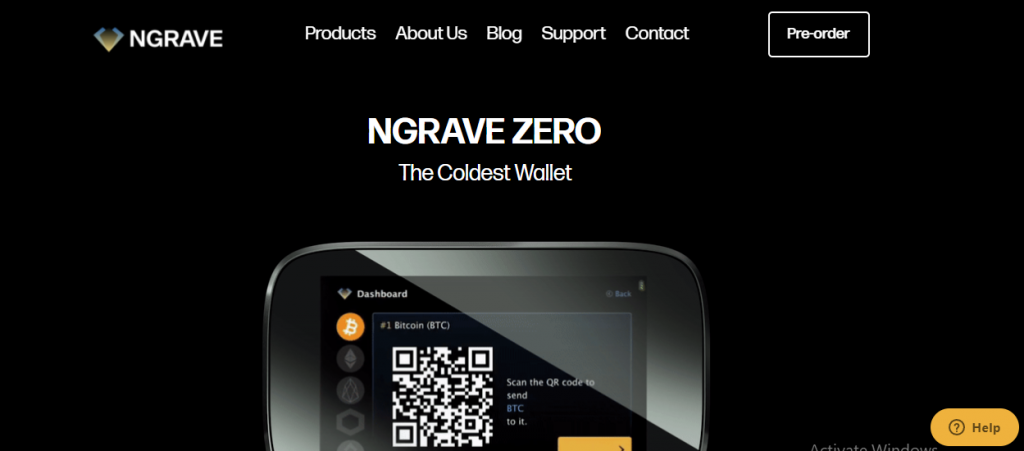 WHAT IS THE NGRAVE ZERO WALLET?
---
The Ngrave ZERO wallet is the first in a series of three wallet concepts developed by crypto enthusiasts fed up with incessant hacking in the crypto world. It was developed with Ngrave GRAPHENE (a backup solution) and Ngrave LIQUID(the mobile application). Founders of NGRAVE are Xavier Hendrickx, Ruben Merre, and Edouard Vanham. The goal of the wallet is to protect its users from an online attack vector.
Designed to be 'the coldest wallet ever', the flagship product Ngrave ZERO maintains no form of communication with the online world. It connects with the Ngrave LIQUID only through QR codes (No Bluetooth, No WiFi, No USB, nor NCC). It's basically a standalone device.

Now, let's examine some of the features.
PHYSICAL FEATURES: You have likely not seen the Ngrave wallet before. Let me describe how it looks:

The wallet is 125mm by 72mm by 14mm in dimensions, similar to a hard disk drive.
It is water-resistant, dust-resistant, and tamper-resistant with an outer casing, an inner casing, and a Printed Circuit Board.
An on/off switch is located on its side.
This device is equipped with a light sensor and camera (640 x 480 pixels).
There is a 4-inch color high pixel density screen with 480 x 800 pixel resolution.
It has a fingerprint sensor 12mm by 12 mm in dimension.
The screen is LCD capacitive touch.
A 1200 mAH battery powers the device.
Can you now picture it in your mind? Good. Let's talk about it's connectivity features.
CONNECTIVITY:

The Ngrave ZERO wallet maintains zero connectivity with the online world
Communication with the app is only possible through QR codes
It comes with a USB type C charging port
The USB device is also used to transmit firmware updates securely in an isolated partition. In such a case, it is fully sandboxed from the rest of the device.
PRICING
---
The Ngrave wallet is rather expensive in comparison with other hardware wallets. As of writing, you can get the ZERO wallet for $462 and the GRAPHENE lower plate for $32 on the Ngrave website. You can also get a combo pack(Zero plus upper and lower Graphene plates) for $578.
Even though it is expensive, it comes through with quality. After all, would you rather store your coins in a cheap wallet only to have them whisked away by a hacker? The choice is yours. You can't get it on demand, though; you have to pre-order.
SUPPORTED CRYPTOCURRENCIES
---
When Ngrave wallet was launched, it offered support for 18 mainnet coins and a host of Erc-20 tokens. Among the mainnet coins supported (Bitcoin, Ethereum of course) were Bitcoin, Ethereum, Ripple, etc. Among the Erc20 tokens supported were Tether(USDT), True USD(TUSD),RLC, etc.
Over time, more coins were added to the wallet, and it presently supports over 1000 coins and still counting.
HOW TO CREATE NGRAVE PERFECT KEY
---
The Ngrave perfect key generation process is worthy of being called 'Perfect'. It introduces an innovative concept that beats its predecessors and offers much-improved hardware security. How does it work? First, let me explain why the Perfect key had to be introduced.
Most of the wallets around today make use of 12 or 24-word mnemonic seed phrases to safeguard the wallet against unauthorized use. This security mechanism is great, but it presents some causes for concern, namely:
Most of them rely on TRNG(True Random Number Generation) chip to produce seed phrases. These chips, though impressive, have been found to have back doors through which hackers could penetrate the device.
The user gets a pre-determined set of keys. He has no control over the keys and has no choice but to accept and write them down.
All keys made by the wallet manufacturer are recorded. Thus, if the record were hacked, all the secret keys would be laid bare
Losing your keys means losing your funds for good.
The Ngrave Perfect key comes in to solve these issues by introducing a 64-character hexadecimal string in which each character can have 16 possible values chosen between A-F and 0-9.
In doing this, It relies only partly on TRNG in an offline setting mode to produce a key that the user can interact with and manipulate to make it virtually untraceable by anyone else, even the Ngrave company itself.
What is more?! All hope is not lost if you lose your keys; there is a way to recover them and not compromise your security.
So, now that we've known what the Ngrave Perfect key is, the next issue is how you can create one. Follow this step-by-step guide:
Create and enter a PIN code.
Capture three images of your fingerprint on the fingerprint sensor.
The wallet will now combine the internal TRNG, the fingerprint, and the ambient light in the device to create the hexadecimal master seeds.
The master seeds created change in real-time and can be paused and unpaused at will.
You can pause the seeds and lock one or more groups of 8 characters to shuffle them. You can do this until you have hexadecimal seeds that you are comfortable with. This makes it hard for anyone to guess what they are.
Select which coins you want to create accounts for and you're good to go!
NGRAVE GRAPHENE PLATES: BACK UP YOUR SEEDS
---
This is the last piece of Ngrave's unique security product suite. This backup product is made of two stainless plates that are made from materials totally resistant to adverse environmental effects. Together, these steel plates form an unhackable cryptographic puzzle that backs up your secret keys. How?
There are 64 columns on the upper plate while the lower plate is blank.
Each column in the upper plate comprises 16 characters that correspond to the characters that make up your secret key.
Place the plates on top of each other and use an embossing click pen to trace out each character of your private key on the lower plate.
When you're done, separate the two plates and keep them safe in different places. As such, even if an attacker finds one, there's very little he can do as the plates are useless on their own.
There is also a provision to 'back up the backup'. This happens if an owner loses their graphene plates. Ngrave provides a way to recover the upper GRAPHENE plate. Since each plate comes with a unique ID, customers can reach out to Ngrave company to retrieve the upper plate.
The lower plate is not recoverable, unfortunately. This is because it is not safe for anyone else, including Ngrave, to know the combination of both plates as that would defeat the purpose of the whole Ngrave concept. Thus, the user has a personal responsibility to ensure that the plates are secure.
COMPATIBILITY WITH OTHER APPS
---
The Ngrave ZERO wallet is only compatible with the Ngrave LIQUID, a mobile application. The application can be downloaded by scanning a QR code on the ZERO wallet. A second scan after downloading would sync all the accounts on the ZERO wallet with the LIQUID app.
The Ngrave LIQUID app is merely used for transactions in real-time. It doesn't store nor have access to the private keys. In addition, it communicates with the ZERO wallet by means of QR codes only, nothing more, nothing less.
HOW DOES THE NGRAVE ZERO WORK?
---
All transactions carried out between the Ngrave ZERO and LIQUID require no connectivity to any network.
It is noteworthy, though, that while the Ngrave wallet attains the highest level of security in its field, it doesn't compromise on ease of use and accessibility for the user, ensuring that even a newbie gets the sense of it without much explaining.
The ZERO wallet makes use of a double signing method for transaction verifications. In what way?
The app generates a QR code when a user wants to send or receive a coin. The Ngrave ZERO then scans the QR code to verify the transaction. After doing that, the Ngrave ZERO generates its own QR code, and the Ngrave LIQUID scans it to 'double-verify'. Then the transaction is sent. All these is done within seconds.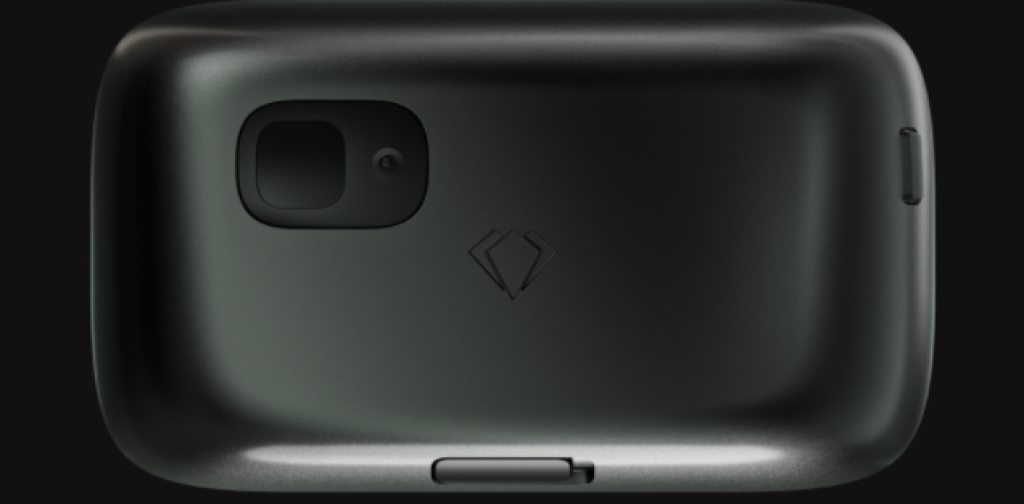 CONCLUSION
---
So, let's go back to the question that started it all. What is the best cryptocurrency wallet right now? With what we have considered, do you think it's the Ngrave wallet? Well the final decision rests with you. One thing you can know for certain, though, is that if you want a quality product, Ngrave ZERO wallet is the one for you.
FREQUENTLY ASKED QUESTIONS
---
Read also:
Archos Safe T Mini review
PROS
It is completely air-gapped, ensuring no access point for hackers
It has a dependable backup solution in case the Ngrave ZERO goes missing
It supports all the major cryptocurrencies and has a cryptographic blueprint that makes it easy to add more coins
It's easy to use
Transactions are fast
It's portable and durable
It has the backing of some of the greatest minds of the cryptocurrency space
CONS
The major disadvantage is the high price. As such, it may be discouraging to retail investors who have a tiny portfolio.
You can't get it on demand. You have to pre-order.

CaptainAltcoin's writers and guest post authors may or may not have a vested interest in any of the mentioned projects and businesses. None of the content on CaptainAltcoin is investment advice nor is it a replacement for advice from a certified financial planner. The views expressed in this article are those of the author and do not necessarily reflect the official policy or position of CaptainAltcoin.com