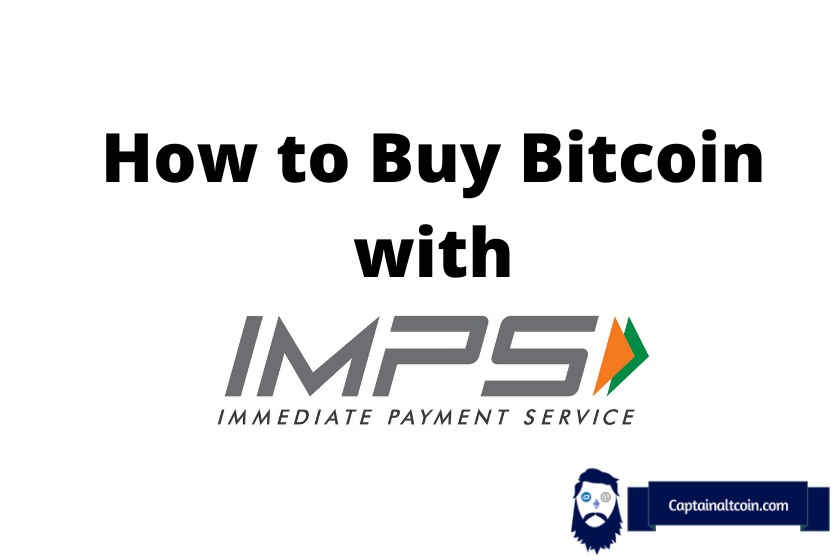 Banks and payment systems across Europe and the US are clamping down on customers who want to buy Bitcoin. The major banks in the UK have already threatened to suspend accounts that transact with cryptocurrency businesses. Apparently, they are trying to protect us from ourselves.
This defensive reaction by the banks is understandable, if futile. They see cryptocurrencies as a direct threat to their business, and they are right. One crypto onboarding solution still open is buying your Bitcoin through IMPS. Let's take a look at how to make that happen.
What is IMPS?
---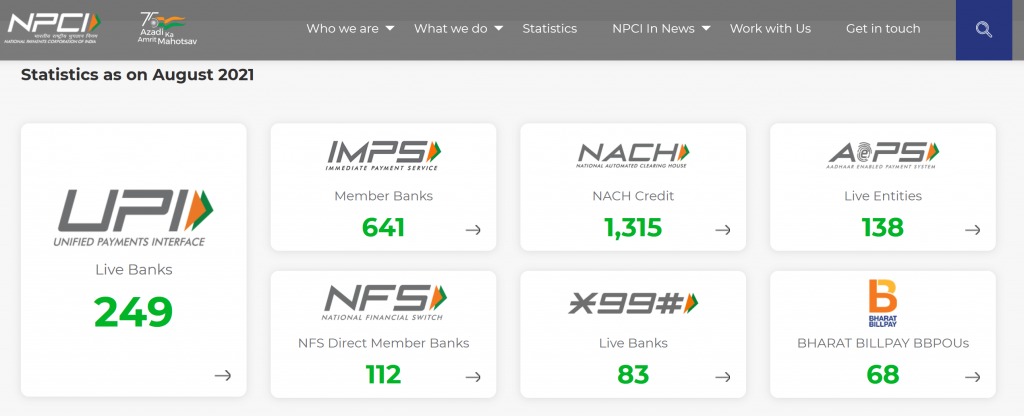 IMPS stands for Immediate Payment Service. It was created in 2010 by the National Payments Corporation of India. The NPCI is a non-profit government-owned umbrella organization for payment and settlements systems across the sub-continent.
It's great to see a government-sanctioned payment system enabling the adoption of cryptocurrency. I wonder if they realize! Again, as the IMF and World Bank continue to pressurize their client governments to resist crypto, options like IMPS may not be around for very long. While it's still possible, let's take a look a how to use IMPS to buy crypto.
How to Buy Bitcoin With Imps
---


The IMPS payment option is available on quite a few Bitcoin buying and selling platforms. We'll take a look at a selection of the most trusted options and run through the buying process in each case. Price, security, and convenience are the three most important features, so let's see how each platform fares.
Binance P2P
---
The peer-to-peer service from Binance is quite new. If you hold an account at Binance you'll probably have received updates about it. Otherwise, you can set up an account with Binance in the usual way.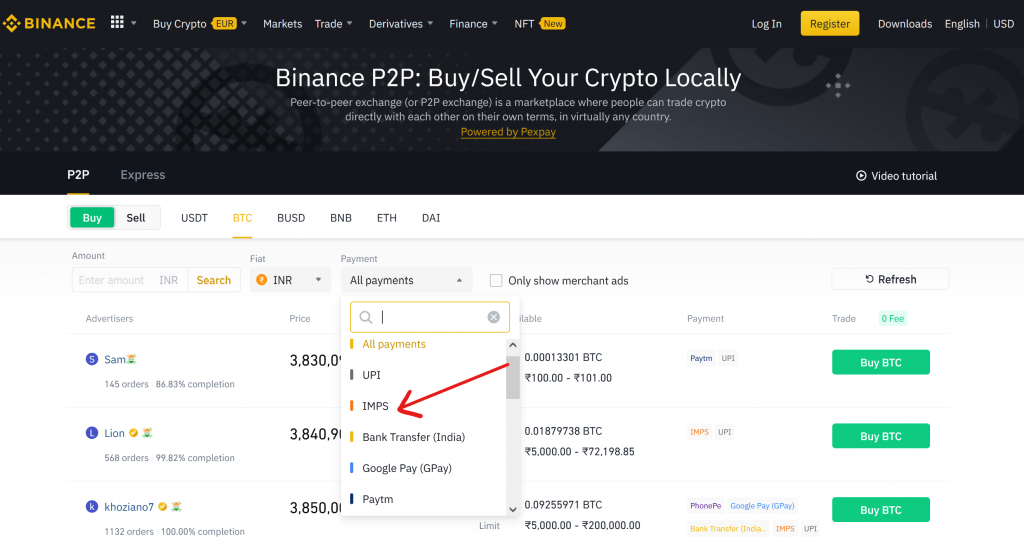 Head to the Buy BTC page and choose which crypto you wish to purchase. The choices are USDT, BTC, BUSD, BNB, ETH, DIGE, and DAI. Directly underneath these, you need to select INR (Indian Rupees), then search for and select IMPS in the 'Payment box,' This will filter out any sellers who don't accept Indian Rupees through IMPS.
What you're left with is a list of suitable vendors whose statistics you can view. You can check the total quantity of orders, the 30-day completion rate, and the average release time once payment is received. You can see their sell price, the amount available, and the upper and lower limits for each transaction. Once you are satisfied with your vendor, click the green 'Buy BTC' button on the right-hand side.
Note that at this stage you will also be asked to complete the KYC requirements if you haven't done so previously. Once verified, you can proceed to make your transaction.
To Sell BTC the process is similar, but what about the price? There are so many vendors, all with different prices, making it difficult to give an accurate comparison to the spot price. As with any market, there's a spread – the difference between the buy and sell price. It's how people make a profit. They buy for less than they sell for. Here the spread was about 1.2% which is better than some exchanges.
The BTC price was the equivalent of US$33,200, which is US$1000 more expensive than the spot price on the exchange. Good if you're selling, not so good if you're buying.
Pros – It's Binance, so although they have a disclaimer about their P2P services, they are the biggest exchange in the world, by far. This builds trust and confidence.
Cons – The price is a little over the odds for acquiring BTC, and you need to confirm your identity to transact.
Paxful
---
Signing up for Paxful involves the standard email, password, and confirmation code process. Paxful insists that new customers fulfill KYC regulations, supplying an official photo I.D. prior to buying and selling Bitcoin. Once you've been verified, you can proceed to the list of vendors.


Select IMPS as your payment method and everyone who does not accept it will be filtered out. Now you can see what's on offer. Each vendor has a customer rating for average settlement time and reputation. Verified vendors have the 'Trusted ✔' badge.
The best BTC offer price was at a $900 premium over the spot rate on Coin Market Cap. This equates to a 2.7% premium, so it's a pricey way to acquire your Bitcoin. The buy price was $33,276 and the sell was $32,954, which makes the spread less than 1%. Strangely, you could buy a Bitcoin on Coinbase for $700 less than the sell price on Paxful. It looks like an arbitrage play might be possible.
Pros – Decent transaction times, and positive customer comments.
Cons – You have to hand over your personal details to purchase your crypto.
LocalBitcoins
---


These guys are a peer-to-peer Bitcoin marketplace out of Helsinki, Finland. There are no charges for registering or buying and selling Bitcoin, but there's still the standard account creation process that sets up a Bitcoin wallet on your behalf. You must satisfy the usual KYC criteria before transacting.
LocalBitcoins' sell prices were reasonable if you only needed $100 dollars worth. If you wanted to spend a few thousand dollars on BTC, the prices became outrageously high. For example, the cheapest vendor who was selling over $1000 worth, was selling at over $39,000 per BTC. That's over 20% higher than the market rate. Shocking!
To buy Bitcoins with IMPS you need to select INR as your currency, then IMPS as the payment method. We did it for you at this link. To sell Bitcoins on Local Bitcoins, there's a similar process. For all the boring details, there's a handy Tutorial on Youtube.
Pros – Simple to use and not the most expensive for small amounts.
Cons – Prohibitively expensive to buy more than a few hundred bucks worth. Only 15 vendors met all the criteria to purchase BTC with IMPS.
Conclusion
---
The platforms discussed are similar in operation. If the BTC price is the most important metric, then it's between Paxful and Binance. For those who already have an account, it's just so much easier to get started with the Binance P2P market. In terms of trustworthiness, Binance also has the best reputation.
LocalBitcoins are just too expensive, which is interesting as for other payment methods in other regions, they're very competitive. Overall. I would go with Binance followed by Paxful.
Thoughts
---
As the cliché goes, "First they ignore you, then they laugh at you, then they fight you, then you win." When researching this article, I was surprised to find out that this wasn't originated by Mahatma Gandhi, but by American labor union advocate, Nicholas Klein, over 100 years ago. You learn something every day in crypto!

Regardless, we appear to be in the "then they fight you" stage. Of course, it's now known as "then they cancel you…" Closing down access to cryptocurrency is a priority for central banks and the governments that rely on them – at least until they have their CBDCs (Central Bank Digital Currencies) rolled out, with a huge first-mover advantage.
I imagine conversations a decade from now reminiscing about how they actually used to let us trade our fiat money for hard assets like gold and Bitcoin. Ahh, the good old days before programmable CBDC money, when we could buy what we liked. when we liked, with the cash that we labor so hard for.
Once that's gone, it'll be gone forever.
In case you are looking for different ways to buy Bitcoin, read the guide below:

CaptainAltcoin's writers and guest post authors may or may not have a vested interest in any of the mentioned projects and businesses. None of the content on CaptainAltcoin is investment advice nor is it a replacement for advice from a certified financial planner. The views expressed in this article are those of the author and do not necessarily reflect the official policy or position of CaptainAltcoin.com