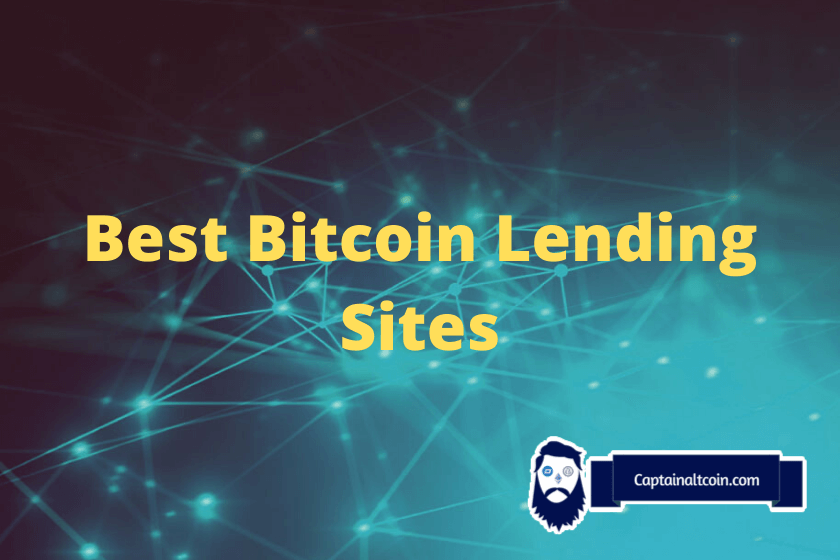 Bitcoin's flexible nature has enabled it to evolve into a multifaceted financial phenomenon that acts primarily as a store of value but can be used for many other purposes as well.
One of the emerging trends in bitcoin industry are bitcoin loans that can be taken from bitcoin lending platforms – which is the topic of our today's article.
Getting a bitcoin loan is very attractive opportunity for those who have none or restricted access to traditional banking system but also for those who would want to earn passive income from their coins by lending them in a secure, P2P way.
Taking a bitcoin loan is more or less like similar to a loan in US dollars or some other fiat currency. However, it is loaded with a number of outstanding benefits as well as risks.
In this guide, you will get to know what are bitcoin loans, how they work and what are the best places to get a bitcoin loan.
Check out our guide on bitcoin loans without collateral.
Best Bitcoin Loan Sites – Quick Overview
Crypto loans are a way for traders to receive liquid funds without selling their cryptocurrency. There are two principal categories of crypto loans: custodial (CeFi) and non-custodial (DeFi). The best crypto lending platforms for 2023 include Aave, Compound, Nexo, Unchained Capital, and YouHodler.
To get a crypto loan, you'll need to own one of the cryptocurrencies accepted by the crypto lending platform you select, and you'll need to verify your crypto holdings and identity. Bitcoin-backed loans are typically low interest and fast to fund, but there are risks involved, including technical, counterparty, and margin call risks. Crypto loans do not count as income, and they are paid back according to the terms of the loan.
---
If you are in a hurry and have time to skim through our article, here is a tabular rundown of top bitcoin lending systems:
| | |
| --- | --- |
| Bitcoin Lending Program | |
| Crypto.com [Recommended] | Get Loan Now |
| YouHodler [Recommended] | Get Loan Now |
| NEXO | Get Loan Now |
| BTCPop | Get Loan Now |
What are bitcoin loans?
---
Put simply, bitcoin loans are type of loans that a borrower can claim by using his digital assets as collateral.
Since a lot of bitcoin owners are long term HODLers, most of them just sit on their coins and do nothing (except anxiously tracking its price). However, a rough financial patch can get them tempted to sell their coins to plug a financial hole or douse an emergent financial fire. Since most of the holders are not holding only for profit but also for ideological reasons, that would mean the end of the world for them.
Enter bitcoin loans. Instead for selling those dear coin, bitcoiners can put them up as a collateral, take a loan to solve their financial conundrum and then have their coins back (minus interest).
Some of these sites allow investors to invest in loans using their bitcoins in a peer-to-peer lending system. Of course, most of bitcoin lending platforms are not bitcoin-only, but accept a wide range of major cryptocurrencies.
However, due to the constant volatility coin prices, most loan providers only offer low loan-to-value (LTV) loans. In cases where LTV is for example 50%, it would mean you will need to provide crypto assets worth double the loan amount. You will, therefore, require sufficient collateral if you are to get your loan approved.
How to get a bitcoin loan?
---
Just like the original purpose of bitcoin was to be permissionless, meaning you don't need to apply and plead with someone to allow you to use it, bitcoin loans are conceptualized similarly but with some differences.
Traditional bank loans come along with tones of paperwork and checks you need to pass before receiving them while bitcoin loans are much more simple and easier to get. The only thing you need for a bitcoin loan is a collateral and a legit lending platform that will give you USD or some other fiat currency for that crypto collateral.
Be sure you do your homework and research the hell out of all loan providers (this article is here to help) before starting the process. Many bitcoin loan providers (just google BitConnect or Lendconnect or Davorcoin and gazillion others) have scammed people out of their hard-earned money before.
A lot of people ask about the opportunity of getting an instant bitcoin loan without collateral and verification but that is not possible on any legit platform we reviewed. You have to go through the KYC and put in collateral in order to get a crypto loan on these services.
However, you can get a crypto loan with no verification on some DeFi platforms like Aave, Yearn Finance or Curve.
How to choose bitcoin lending platform?
---
Most important thing to do is to make sure the provider is legit. So check everything you can about them on the Internet, on popular crypto forums like Reddit, Twitter and sites like ours to see if they are safe to deal with.
Apart from lender authenticity, you would also need to pay attention to the amount of money you need to borrow. Loan sizes vary significantly from one lender to the next.
Another important thing to keep in mind is the loan to value ratio and interest.
Once you do you due diligence and set all these important aspects in place, you may proceed to the application stage. If a lending platform approves your loan, in most cases you will need to provide the collateral before disbursement. Some crypto loan providers may also require complete identity verification (nowadays most of them do, which is unfortunate as the permissionless nature of bitcoin is invalidated with this criteria).
What are the pros and cons of a crypto loan?
---
Pros
✅ No credit checks – Crypto loans require collateral that is denominated in cryptocoins. This means that if you have a bad credit score and struggle to get a loan from traditional banking institutions, crypto lenders won't care about it as long as you have the crypto funds to put up as collateral.
✅ Duration – The bitcoin loan approval is usually faster than with traditional loans.
✅ Collect passive income – Crypto hodlers can lend their coins and earn extra income while doing nothing (money makes money).
✅ Better rates – Interest rates on traditional loans can go wild to the level of a legal robbery so borrowers can find bitcoin loans much more favorable.
Cons
❌ Price volatility – Bitcoin is infamous for its unstability and wild price swings. For example, after reaching an all time high of $20k in December 2017, it plunged all the way down to $3k only a year later.
❌ Regulatory opaqueness – Bitcoin is complex and hard to grasp for regulators so there is a lot of uncertainty and debatable situations. When dealing with borrowers or in countries where it is not regulated, it is difficult to receive any support in case things go wrong.
❌ Missing out on price surges – If you choose to lend your coins for the long term, you may miss on huge gains if the market enters a bull run and price spike.
❌ Potential for scams – Crypto industry is laden with scams and there have been many cases of lending-related frauds in the past.
Best bitcoin lending sites in 2023
---
YouHodler – Instant Bitcoin Loan No Collateral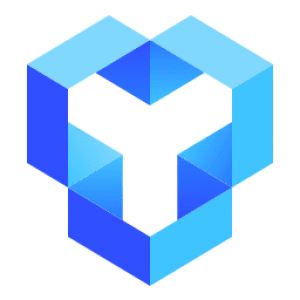 YouHodler is a fintech startup that provides crypto-backed loans in fiat currencies and stablecoins. Unlike Blockfi that supports only 3 coins, YouHodler's bitcoin lending system has a broader offering of popular cryptocurrencies including BTC, ETH, LTC, BCH, XRP and XLM among others.
Aside of the support for a lot of coins, YouHolder takes pride in their LTVs as they offer one of the highest LTVs in the market – 90%. This means that if you put up 10 BTC as a collateral, you can take out a loan worth 9 BTCs.
Through their other product called bitcoin loan no collateral, they enable borrowers to hold their digital assets while accessing necessary funds.
YouHodler has wide limits when it comes to the amounts of money you can borrow – from as little as $100 to a maximum of up to $30,000 for a duration of 1 to 6 months.
The platform is very innovative with their products and a line of credit on recurring basis for indefinite time period is very popular. Being a bitcoin loan no credit check, the platform uses a straightforward application process for all kinds of borrowers with fast approval process.
Once you are approved for a loan on YouHolder, you can make an instant withdrawal via your credit card or through a crypto withdrawal.
Here is how to access funding from the lender:
Visit YouHodler by clicking here and click on "Open Account"
Sign up for an account by providing your email address and password
Transfer crypto assets to your wallet on YouHodler to serve as collateral
Verify your identity through the platform's automated KYC procedure
Once they reflect in your account, approval for the loan takes mere seconds and the lender releases funds almost instantaneously.
As for its security, the platform is an approved member of the Blockchain Association, an independent self-regulatory organization (SRO) and a provider of External Dispute Resolution (EDR). However, a stain on their reputation was a database leak from July 2019 when crypto loans platform left millions of records containing private financial data from thousands of users exposed online, researchers found.
Pros:
One of the highest LTVs in the market
Offers a wide variety of digital assets to choose from
You can get a loan in fiat or stablecoins
Borrowers can get recurring lines of credit
Cons:
Low loan limit
suffered a data breach with customer data exposed to hackers
Check out a full guide on Youhodler fees, supported coins and other features.
Crypto.com Exchange Lending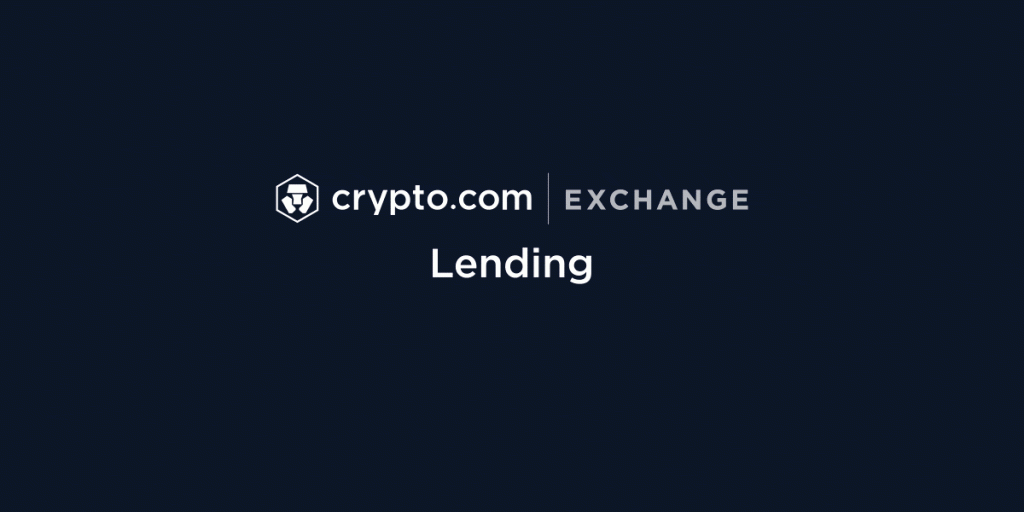 Crypto.com is the pioneering cryptocurrency platform established in 2016, complied with the highest security and compliance standard in the industry with the Cryptocurrency Security Standard (CCSS), ISO 27001:2013, ISO/IEC 27701:2019, and PCI: DSS 3.2.1 (Level 1) which made Crypto.com be the first crypto company to own all of these certificates at the same time.
Interest is paid like clockwork every week, customer service is good, app is great.
They get audited by Bureau Veritas and have obtained ISO/IEC 27001:3013, the first crypto company to achieve that certification. They've partnered with Ledger for their cold storage of funds.
Crypto.com Exchange Lending allows users to get an instant loan quickly and easily by using CRO, LTC, BTC, ETH, XRP, USDC, USDT, VET, LINK and DOT as collateral high loan-to-value (LTV) ratio up to 50%. You can choose to repay the loan partially or in full at any time within 12 months.
Check out a full guide on Crypto.com Loans fees, supported coins and other features.
Nexo
Nexo is also founded in 2017, and has since served has almost 200,000 customers while offering borrowing in 45 fiat currencies. Nexo is, if not the best, surely on of the best Bitcoin lending sites in the industry.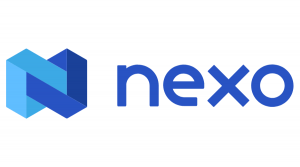 Many potential users of crypto lending sites are worried if they are legit and insured so Nexo made sure to set up a core partnership with BitGo and Lloyd's of London, which cover the deposited funds in Nexo (similar like Celsius Network, up to $100 M is insured).
Nexo also offers a credit line that is provided when you deposit collateral on the its sites, and you are paying interest only on the credit you used.
Just like with other similar bitcoin lending sites, Nexo requires no credit checks and approvals are automated and very fast. You can put up collateral in 25 different coins and borrow in one of the 45 different fiat currencies.
You can also earn interest on stablecoins, with up to 8% interest per year with no minimum investment amount or withdrawal limits.
Nexo does require KYC process and they use an industry-leading provider, Onfido to automate that process.
Check out a full guide on Nexo fees, supported coins and other features.
Unchained Capital
Unchained Capital is a financial services company that specializes in Bitcoin. It offers services such as digital or cold vaults, personal and business solutions, cryptocurrency-based loans, multi-institution cold wallets, etc. It has a high standard of safety and security, and its services are available in many states across the U.S. It offers competitive pricing and quick and easy loans that are backed by cryptocurrency. It also has a highly regarded authentication method over traditional ones.
It has a minimum loan amount of $10,000 for personal use and $100,000 for businesses, with loan terms ranging from 3 to 60 months and loan-to-value ratios of 35-50%. They do not perform a credit check and do not report any information to any credit bureau. They accept only bitcoin and ether as collateral for their crypto-secured loans. Interest rates start from 8.50% and range up to 13.50%. They offer a multi-institution, multisig solution for maximum security. Taxes on loans from Unchained Capital are subject to the same rules as any other loan.
BTCPOP – Bitcoin P2P Lending
BTCPOP is not only lending site but it offers a comprehensive P2P banking experience as it offers instant loans, investment pools, collateral tied loans and P2P exchange.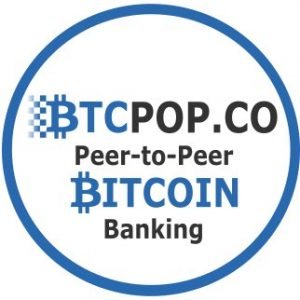 The loans are very easy to apply for and are issued almost instantly.
Taking out a loan with BTCPOP is super easy. Just follow these six simple steps:
Register a BTCPOP account
Get verified
Visit Loans > Apply
Select your loan type
Complete the form
SUBMIT!
There are no processing fees with BTCPOP as the whole platform is peer to peer and their instant loans start with an APR (annual percentage rate) as low as 15%!
BTCPOP also offers custom loans where you can borrow anything from 0.01 BTC to 500BTC with the option to set your own APR limit, meaning you only pay back what you can afford.
Check out a full guide on BTCPop fees, supported coins and other features.
Blockfi
BlockFi filed for bankruptcy in New Jersey after being exposed to two hedge fund failures, the FTX rescue, and broader market uncertainty. BlockFi had been relying on cryptolending to offer high interest rates on customer crypto accounts, but when Three Arrows Capital, one of BlockFi's largest borrower clients, went bankrupt, BlockFi was forced to seek outside financing.
When traditional third-party investors were scared off by unfavorable market conditions, BlockFi turned to FTX, which offered a package of loans up to $400 million in exchange for the right to acquire BlockFi. However, when FTX's Alameda Research defaulted on $680 million of collateralized loans from BlockFi, BlockFi was forced to pause customer withdrawals and declare bankruptcy weeks later.
What is Cryptocurrency Lending
---
A struggle that many have faced ever since money became a thing is the opportunity cost of holding it. Having fiat money in cash and holding it in your possession is all good and well, but this causes you a certain implied loss. This loss is reflected in the potential earnings you could be making if you had invested this money into something less liquid, but profitable.
Some people solve this by purchasing real estate or stocks and collecting steady income via rent/dividends. For others who don't want to actually spend their money, business-savvy people "invented" the practice of lending.
With lending, an individual is given the ability to negate the opportunity cost of holding cash in the following way: lender will borrow his money to the borrower, who will guarantee that the money will be returned after a certain period of time, with interest.
The opportunity costs problem lends (pun intended) itself to the world of cryptocurrency quite well. Bitcoin and other products of the blockchain revolution differ from fiat money somewhat; these currencies could one day become the worldwide accepted liquidity carriers, but they aren't there quite yet.
Due to scaling problems, due to a general lack of vendors accepting payments in cryptocurrency (although this has been improving), due to a lack of ways to turn your crypto into fiat (if you don't count ATM's that rip you off with exorbitant fees), or simply due to the owner of crypto not wanting to sell his bags, making your crypto holdings liquid can prove to be a complicated ordeal.
This is where cryptocurrency lending comes into play. Individuals can loan out their crypto holdings on the market to other individuals who, for one reason or the other, want to hold cryptocurrency at that time.
The process is similar to regular lending: you loan your cryptocurrency with a certain interest rate attached to it and determine the details of debt amortization (mostly related to whether the money will be paid back immediately or in rates and how these rates will be structured).
Ultimately the lender engages in this activity to collect the interest and thus avoid the opportunity cost that comes with his cryptocurrency sitting in a wallet.
Lending cryptocurrency is usually related to margin trading. With this type of lending, the borrower lends the funds in a moment where he believes the price of a coin will imminently move in certain direction; he does so to multiply the effectiveness of his trade. He will lend those funds through an exchange that supports margin trading, and will return them with interest after a set amount of days.
Exchanges usually have safeguards in place for cases where borrowers predict the market movement badly; borrowers are required to provide collateral in form of their own personal cryptocurrency holdings. That way, if the borrower fails to make his loan payments according to the loaning schedule, he gets "liquidated" and his collateral is seized by the loaner.
What Types of Bitcoin Loans Are Available?
---
Overall, there are 5 types of cryptocurrency loans available on the market:
Margin lending on cryptocurrency exchanges
Collateralized Bitcoin loans
Hybrid crypto/fiat Bitcoin loans
Reputation based Bitcoin loans
Fiat loans with Bitcoin as collateral
Margin Lending on Exchanges
As we have noted before, margin lending on cryptocurrency exchanges is the most often found type of cryptocurrency lending out there. It is a type of collateralized loaning where traders borrow money on the exchange to either short or long cryptocurrency (usually Bitcoin), expecting its price to go either down or up in the near future.
This type of lending isn't suitable for beginners and only seasoned veterans of trading should attempt it. Its best used when people are looking to make short-term gains and when the crypto market isn't that volatile.
Collaterals (some will ask for crypto; other might accept items that are easily liquidated or even value your reputation) and borrow limits vary from platform to platform. Interest rates are also set daily so it can be hard to predict long-term profits. The ultimate principle remains the same on whichever platform you decide to take your loan from: don't get margin called. Margin lending is available on several major exchanges, including Bitfinex, BitMEX, Poloniex, Kraken, and Houbi Pro.
Collateralized Bitcoin loans
These are a type of loaning where individuals can get direct peer-to-peer loans in Bitcoin by using altcoins or peer-to-peer shares as collateral. This type of service differs from margin lending in a couple of significant details:
it comes with fixed interest rates
you won't get margin called unless you aren't able to pay your loan anymore
Individuals will set their own loan proposals with personalized interest rates and collaterals they wish to receive. Borrowers will then scour the market and if a suitable loan proposal is found, a deal will be made.
Overall this type of lending is suitable for the long term game, when the markets are highly volatile and margin trading is exceptionally risky. A platform that many recommend as the place to get these loans is called BTCPOP.
BTCPOP is a peer-to-peer lending platform which has provided liquidity to the market since 2014. Headquartered in Marshall Islands, the platform offers matching services for loan givers/takers.
It also has a built-in chat system where users can discuss any topic that comes to their mind. BTCPOP offers guarantees against the principal for certain loans, borrowers' income and identification verification, as well as direct loan servicing. The platform is also known for providing credit based loans, helping projects with IPO's, trading cryptocurrencies and staking.
Hybrid crypto/fiat reputation based Bitcoin loans
These are loans which you borrow in fiat terms but pay out and return in Bitcoin. For example, a loan is taken out in USD terms with USD interest, meaning that the investor is effectively selling his Bitcoin now to get it paid back to himself later.
The borrower receives the Bitcoin which he'll have to return later; if the price of Bitcoin goes up, he'll have to return less Bitcoin, as his debt is calculated in fiat. This type of lending is usually a good choice for crypto-holding people looking for temporary fiat injections, or even for those looking to minimize their risk.
Typically the community recommends the platform called Bitbond for these types of loans. Bitbond is a peer-to-peer, reputation based entity which is often used by SMEs and entrepreneurs. Registered in Germany, Bitbond is a regulatory compliant micro loans market that operates in USD and EUR supported zones.
The regulatory compliance of the platform means that you'll have to verify your identity somehow before being able to utilize the Bitbond features. Members will be required to provide they are credit worthy and will also have to link their reputation-based accounts like e-bay or social media.
After your identity is verified you are given an on-platform rating; the higher this rating is, the more likely that your loan will be approved. Aforementioned BITPOP can also be used to access this type of loans but it has far less activity than Bitbond.
Reputation based cryptocurrency loans
These loans function by having lenders give out loans to borrowers on the basis of their personal reputation. Borrower can earn reputation either by owning large amounts of collateral or by having a good repayment history on the platform or on some other platform like ebay.
This type of loan is suitable for those who are looking to cash in on their pristine online reputation, but can sometimes come with high interest rates. Again, BTCPOP and Bitbond are your platforms to go.
Fiat loans with crypto collateral
These loans let individuals put down their Bitcoin as collateral when taking out a loan in fiat money. Services such as SALT are the best place to get one of these loans. SALT is a platform that utilizes a native cryptocurrency in its operations: users are required to purchase SALT tokens with their Bitcoin to earn the right to receive fiat in return. The platform is simple to use, easy to get onboard and will pay money straight into its user's bank account.
Best bitcoin loans – Final verdict
---
Bitcoin ecosystem keeps expanding and new verticals are spawning by day. Crypto loans with no credit check and instant approval are surely here to stay – new providers will enter the game and raise the bar for the incumbents. As of now, these 5 we listed in this article are legit and proven platforms that offer acceptable interest rates and insure your deposits in case of a security breach and loss of funds.
FAQs
Will I need to provide collateral?
Almost all bitcoin lending sites operate on the collateral model – you need to put up crypto in order to get a loan in fiat currency.
Am I eligible for a bitcoin loan?
Criteria vary from lender to lender but, generally speaking, if your an adult and have enough crypto for a collateral, you are eligible for a crypto loan.
Do bitcoin loans require credit checks and good credit score?
Most bitcoin lending sites don't check your credit score and use alternative methods to check your creditworthiness and trust. Most important factor for a bitcoin loan is your collateral as it is the insurance for the platform if you default on your loan and can't repay it.

CaptainAltcoin's writers and guest post authors may or may not have a vested interest in any of the mentioned projects and businesses. None of the content on CaptainAltcoin is investment advice nor is it a replacement for advice from a certified financial planner. The views expressed in this article are those of the author and do not necessarily reflect the official policy or position of CaptainAltcoin.com