Paybis Review – Fees, KYC, Limits & More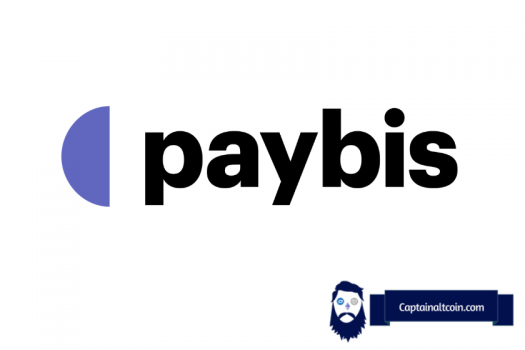 Paybis Review – Fees, KYC, Limits & More
Solid reputation
Wide range of payment methods
Super easy to use
Great resource for crypto education
Excellent customer support
Are you considering diving into the cryptocurrency market and wondering what is Paybis? Look no further; this comprehensive Paybis review aims to answer all your questions. Established as a reliable platform since 2014, Paybis has garnered attention for its user-friendly interface and a wide range of supported digital assets. But is Paybis safe?
Absolutely, with regulatory oversight from both the Financial Conduct Authority and FinCEN, Paybis offers a secure trading environment that meets all the essential KYC verification standards. Moreover, this article will delve into the various payment methods, fees, and Paybis supported countries to give you a complete understanding of what the platform has to offer.
| Feature | Summary |
| --- | --- |
| 🪙 Supported Coins | Paybis supports 10 digital assets, including major cryptocurrencies like Bitcoin, Ethereum, and Litecoin. The selection is limited compared to other exchanges but includes the largest cryptos by market cap. |
| 💳 Payment Methods and Limits | Supports various payment methods like bank cards, bank transfer, Skrill, and Neteller. Credit/debit card limits are up to $20,000 per week and $50,000 per month. Bank transfer limits are up to €200,000 per week. PayPal and other methods are not supported. |
| 💰 Fees | Fees range from 0.99% to 4.95%. Credit card purchases have a fee of 2.49% plus a $10 processing fee. Fees for smaller transactions can go up to 4.5% for USD, EUR, and GBP, and 6.5% for other currencies. A fee breakdown is provided. |
| 🔒 KYC Requirements | Registered and regulated by the Financial Conduct Authority in the UK and FinCEN in the US. Requires KYC verification, including identification documents and personal information verification. |
What is Paybis Exchange?
---
Based in Scotland in the UK and founded in 2014, Paybis is a cryptocurrency exchange that helps you get purchase cryptocurrencies, and with some great security and professional service. Going through the ups and downs of cryptocurrency, they have built a large customer base who purchase typically long-term cryptocurrency investments. The platform is available to over 180 countries worldwide, including the USA
Multilingual Content Setup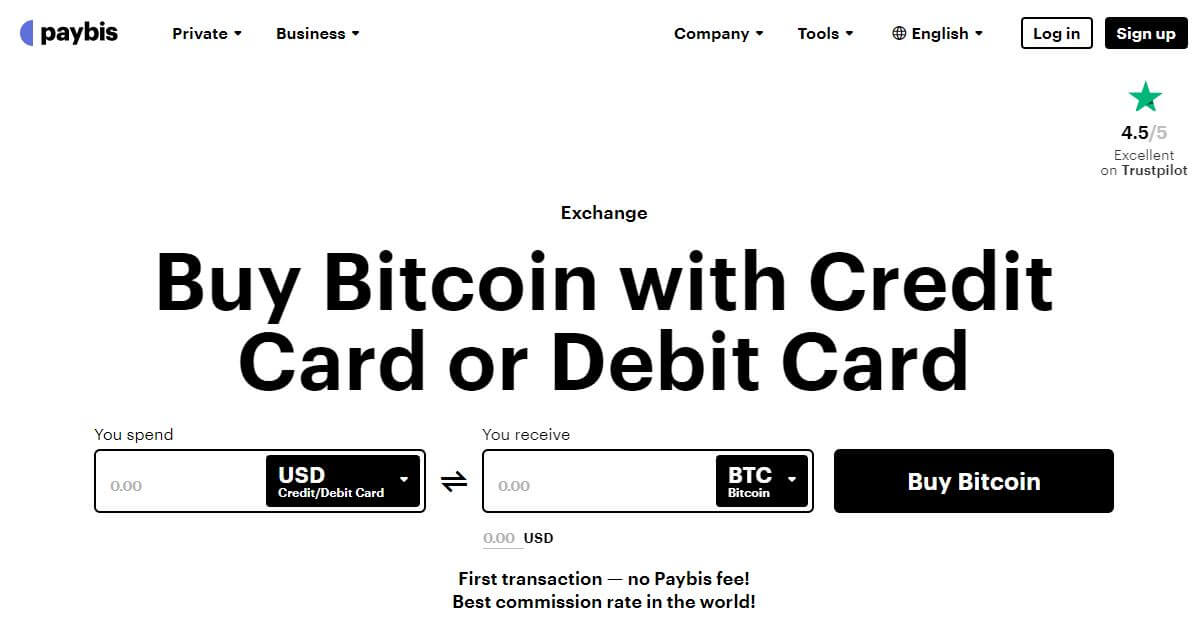 Key features
---
They facilitate the buying and selling of 38 different cryptocurrencies, ranging all the way from the classic Bitcoin to smaller, more niche coins such as Tron. Paybis' services are available almost anywhere in the world, letting you purchase safely and securely.
They present a great TrustPilot rating of over 4.5 Stars spread over a whopping 11 thousand reviews, truly a figure to be proud of. This along with their dedicated support team enables them to be greatly supportive to their customers.
Paybis is a well trusted crypto purchasing platform that has been around since 2014. They can sometimes have high fees on their cryptocurrencies which should be noted. They can facilitate your transactions very quickly and securely making it great for those new to cryptocurrency. This is in addition to their regularly posted educational material which helps newer investors become aware of how cryptocurrency operates and what they are investing in.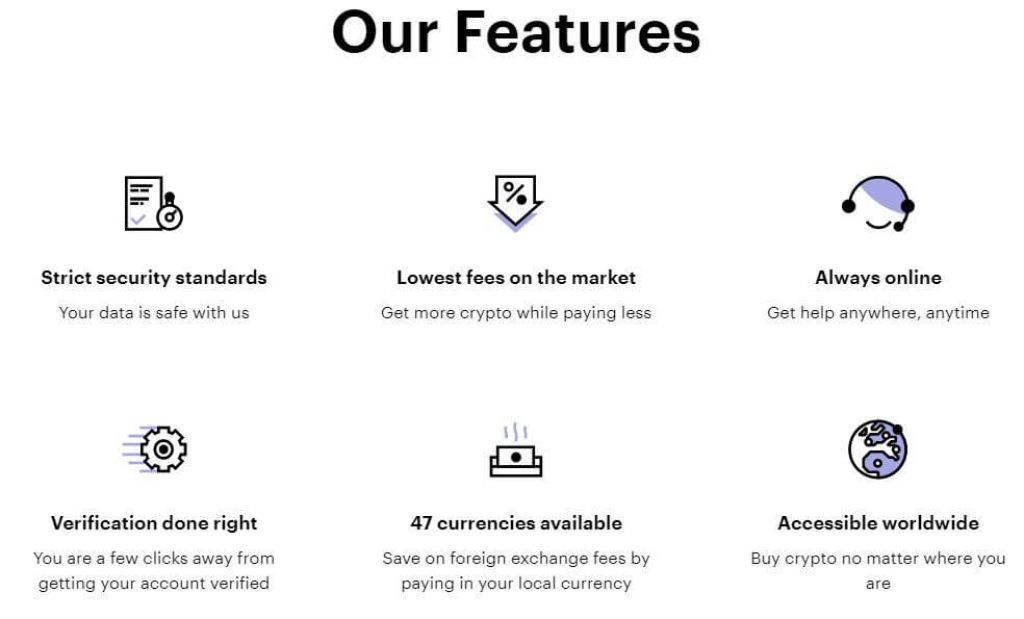 Currencies and Payment Methods
---
Paybis makes the buying and selling of 38 different cryptocurrencies possible on their site. The currencies are: Bitcoin, Ethereum, Litecoin, Tether, Ripple, Bitcoin Cash, Stellar Lumens, Binance Coin and Tron + a slew of smaller coins that have been added more recently.
One of the things that really helps to set out Paybis from the crowd is its wide range of different payable fiat currencies, and their methods of payment. Their list of currencies usable includes EUR, USD, GBP, AED, AUD, HKD and many, many more. They allow the usage of over 45 different fiat currencies. In addition to this we have Paybis' wide range of payment methods, this includes options such as your credit/debit card, Skrill and Neteller.
Fees
---
There are numerous types of fees you should be aware of on the Paybis site, though thankfully, they come with some benefits to make it worth the while. There are 3 types of fees you may incur when using the site:
The first of these are for your classic credit and debit card transactions. You will have to pay a 2.49% fee on all credit and debit card transactions except for the first transaction. This is a great deal to take advantage of, as fees in crypto are hard to escape!
The second also applies to the credit and debit cards and sadly you are not exempt from these fees on your first transaction, you will have to pay a processing fee of 10 USD or your currency's equivalent. This is the minimum fee applied, if you are using either USD, EUR or GBP in a larger transaction, you will be paying 4.5%, and up to 6.5% on other currencies.
Lastly, we have the classic network fees, these vary heavily on the currency you are buying and is not in Paybis' control, it is simply a part of that crypto's infrastructure.
This is the PAY ATTENTION part from our title:
between the spread and Paybis fees, buying Bitcoin through them can be very expensive, with fees exceeding 10% in some cases. We recommend you use
Gate.io
as an alternative.
Buying and Selling limits
---
When buying cryptocurrency on Paybis, you have a buying limit of $20,000 per day, or $50,000 per month when using a debit card or a credit card. However, when you use a bank card, the limits are much higher, you can spend up to 200,000 EUR (or the equivalent in your currency) per week on their site, this is a great limit and much higher than most crypto purchasing platforms. There is no limit on the number of transactions you conduct in order to reach this limit. Bank transfers/cards are recommended by Paybis as like many other financial services, they offer the highest purchase limits.
Verification
---
When buying with Paybis you will have to abide by KYC regulations. This means that you will have to submit pretty extensive data to prove that you are who you say you are.
The first piece of information you will need to submit is some official identification, and a photo of you holding this document. This can be a driver's license, a passport or some sort of official ID card. This is a fairly standard requirement for cryptocurrency platforms, and we do not see it as a red flag in any way.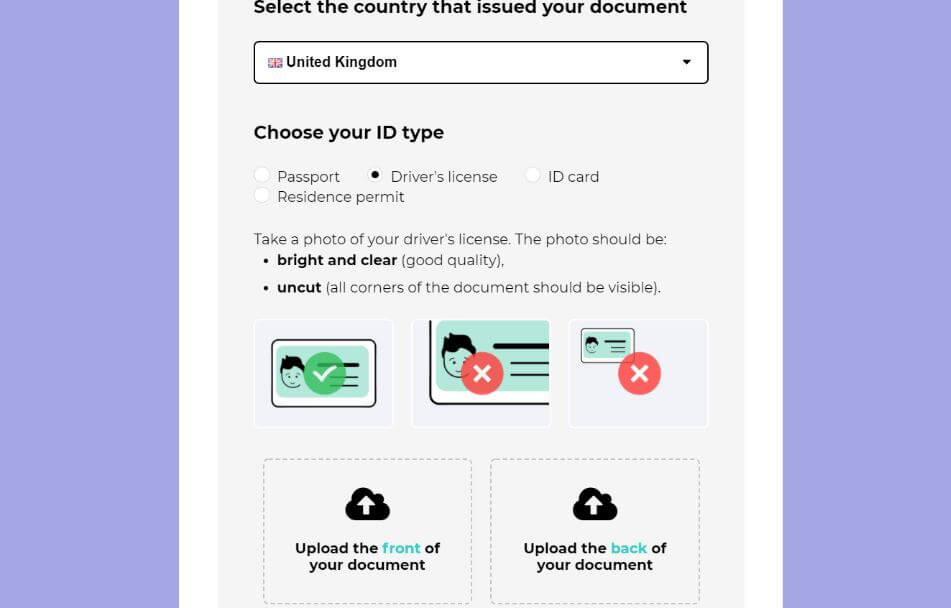 The second piece of documentation required is address verification. To do this you will need to send a picture of a bank statement that is dated within the last 3 months, showing your address. This can be a physical or electronic version of the document.
Lastly, in some cases you may be required to send a picture with you holding up the credit or debit card you intend to pay with. Sometimes you will also be required to hold up a written note that declares you are making this payment. This is more common when making large purchases.
It is important when sending documentation to Paybis and other cryptocurrency organisations that you send clear and unaltered photos, as otherwise you will likely face rejection from the site.
Is Paybis legit?
---
Established in 2014, Paybis is a reputable cryptocurrency exchange that operates under the regulatory oversight of the Financial Conduct Authority (FCA) in the United Kingdom and is also licensed as a Money Service Business (MSB) by FinCEN in the United States. The platform adheres to stringent Know Your Customer (KYC) protocols, offering a secure trading environment complemented by round-the-clock customer support.
However, it's worth noting that Paybis does not process fiat-to-crypto transactions for residents of specific U.S. states, such as Alaska, Nevada, Louisiana, Vermont, New Mexico, and Washington. Despite occasional higher fees on crypto transactions, Paybis boasts an impressive TrustPilot rating, averaging over 4.5 stars from more than 9,000 five-star reviews. This makes it an excellent choice for those who are new to the world of cryptocurrency and are looking for a reliable and swift trading experience.
Paybis Supported Countries
---
Paybis supports over 180 different countries, all of which can pay for cryptocurrencies using a debit card. 43 of these countries are able to purchase crypto using other methods such as a credit card, including the UK, USA and Australia.
Customer Support
---
Paybis has a support page which can help you through an array of issues, they have all the different types of issues sorted with great, detailed answers that will cover the vast majority of problems you might face. If this isn't enough to resolve your problem, you can submit a ticket which they will respond to, to help you directly. Sadly, they don't appear to have a live chat feature though their extensive support page helps to make up for this.
The team has been known to respond to the tickets submitted quickly, this is reassuring to see a team who aims to provide great support for their customers.
Is Paybis safe to use?
---
Over the course of Paybis' almost 7 years in operation, they have seen major highs and lows in the cryptocurrency space, from the incredible bull run of 2017, the subsequent crashes, the DeFi boom etc. Throughout this time Paybis has done a great job of establishing a reputation as one of the trustworthy, high quality purchasing platforms in the cryptosphere. Catering to an audience of serious investors looking to get involved with some of the more major cryptos out there.
They have managed to achieve a staggering 4.5 stars average review on TrustPilot. With over 9,000 5-star reviews! This helps to solidify them as the one of the most trusted platforms available.
Where is Paybis Located?
---
Paybis is a UK based company that has offices in the Scottish city of Glasgow, along with offices in Riga, in Latvia.
Can anyone buy bitcoins at Paybis?
The majority of the world can use Paybis, with over 180 countries supported, 43 of these allowing credit card payments. You do have to be 18 in order to transact with Paybis, though this is the standard on the vast majority of cryptocurrency platforms. Aslong as you have the documents for verification available and you fit the rules above, you are able to buy cryptocurrencies at Paybis.
Should I Keep My Coins on Paybis?
Unlike most crypto exchanges, Paybis does not host any on-site wallets. This is a great feature to improve your safety as often, cryptocurrency exchanges are the target of hackers, by not holding your coins on their site and sending them directly to you, they are able to be certain that your coins can't be stolen in a hack on their platform.
How fast will my funds be available?
On your first transaction with Paybis, your Bitcoin will typically be available within 15 minutes, after that, subsequent transactions should have your funds available in only 5 minutes. To ensure that your transaction goes smoothly, make sure that you are not using any VPNs or proxies, as this will distort your location and could cause major problems to the transaction.
What Can You Buy on Paybis?
There are 38 different cryptocurrencies available for you to purchase on Paybis, these are Bitcoin, Ethereum, Tron, Ripple, Binance Coin, Stellar Lumens, Bitcoin Cash and Litecoin. If you are looking to dive into some of the smaller less established coins you will want to look at a bigger exchange such as Binance. These can be bought through a multidude of payment mediums, such as credit card, debit card, or an e-wallet such as Skrill.
Paybis alternatives
Other crypto exchanges to check out:
PROS
Solid reputation
Wide range of payment methods
Super easy to use
Great resource for crypto education
Excellent customer support
CONS
Higher fees
Limited number of supported crypto assets

CaptainAltcoin's writers and guest post authors may or may not have a vested interest in any of the mentioned projects and businesses. None of the content on CaptainAltcoin is investment advice nor is it a replacement for advice from a certified financial planner. The views expressed in this article are those of the author and do not necessarily reflect the official policy or position of CaptainAltcoin.com