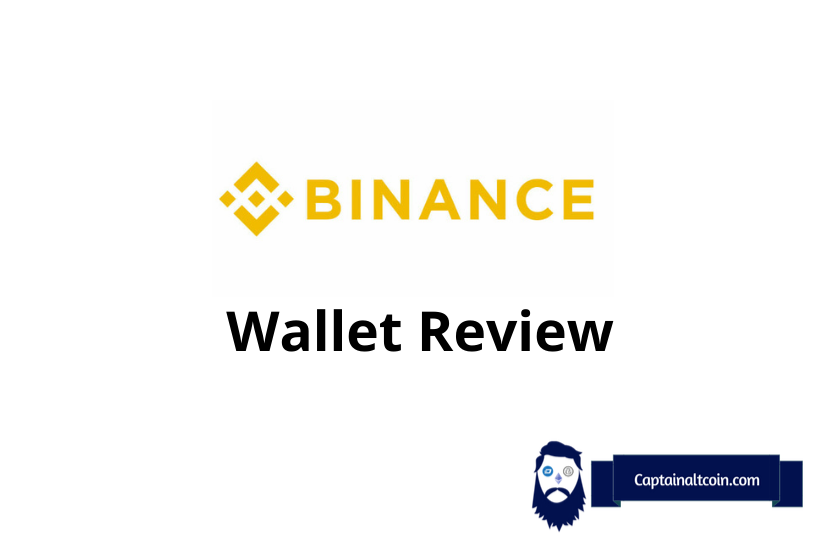 Binance Wallet is the competitor to Metamask and Mew type of browser extension wallets. It was created by Binance itself and certainly has a lot of features for any Binance user. For people who use Binance, it is a great alternative to any other browser wallet. That doesn't mean you can't use it outside of Binance. It is specifically helpful towards the defi world and NFT world right now. With how all the other token worlds are expanding, it surely carved enough space to be known as a good wallet.
Obviously, Binance backing means a lot to a product; however, could it stand all on its own as well? If it was not related to Binance then it would have not been this popular, that part is guaranteed. However, it also has no downside to it either, nothing that matters at least. Sure it is laggy at times but it is fast, secure, and simple which provides everything we need from a wallet.
So with the exception of brand awareness and marketing, the product itself is definitely worthy enough even without Binance. However, that addition undoubtedly puts it at the top 5 wallet lists everywhere.
PROS of Binance Chain Wallet
---
It is a wallet that is simple to use, has a simple user interface, and there is nothing complicated about it. Since it is a newer brand compared to its competition, it had the luck to know what people exactly want from others and build theirs accordingly.
This gave them a good fighting chance. To state the obvious, it is also made by Binance, so it is very trustworthy and reliable at all times as well. The fact that it is simple to use and shows everything you want to show without any problems at all allows it to be loved by everyone from newbies to veterans. Definitely, a wallet to consider as a good option.
Read also:
CONS
---
Since it is a newer generation of wallets, it is prone to mistakes. There are some buggy and laggy situations where it takes longer than usual. Also, if you are starting new, then you would have to add an awful lot of new tokens to your wallet as well. All of this combined makes the early days of using the wallet a hardship.
However, eventually, it gets easier as you get used to it as well. I would say there is one month's worth of getting used to the period, which is slower than most other wallets. That seems to be the biggest downside. With more time, they are fixing all the complaints and problems. So maybe in the future, it might be easier to start.
Features
---
You can connect your Binance account to your Binance Chain Wallet. After verifying your wallet, you could send/receive with just one click. This allows any Binance user to have a wallet that is automatically connected. You can also register using your Google account as well, which is rare as browser wallets go.
The fact that you could use your google account to connect if you ever forget your password is a great tool. Key on google stores all your phrases and allows you to connect directly. Plus not having to worry about money transfer from one place to another when moving money in between wallet and Binance is excellent to ease of mind as well.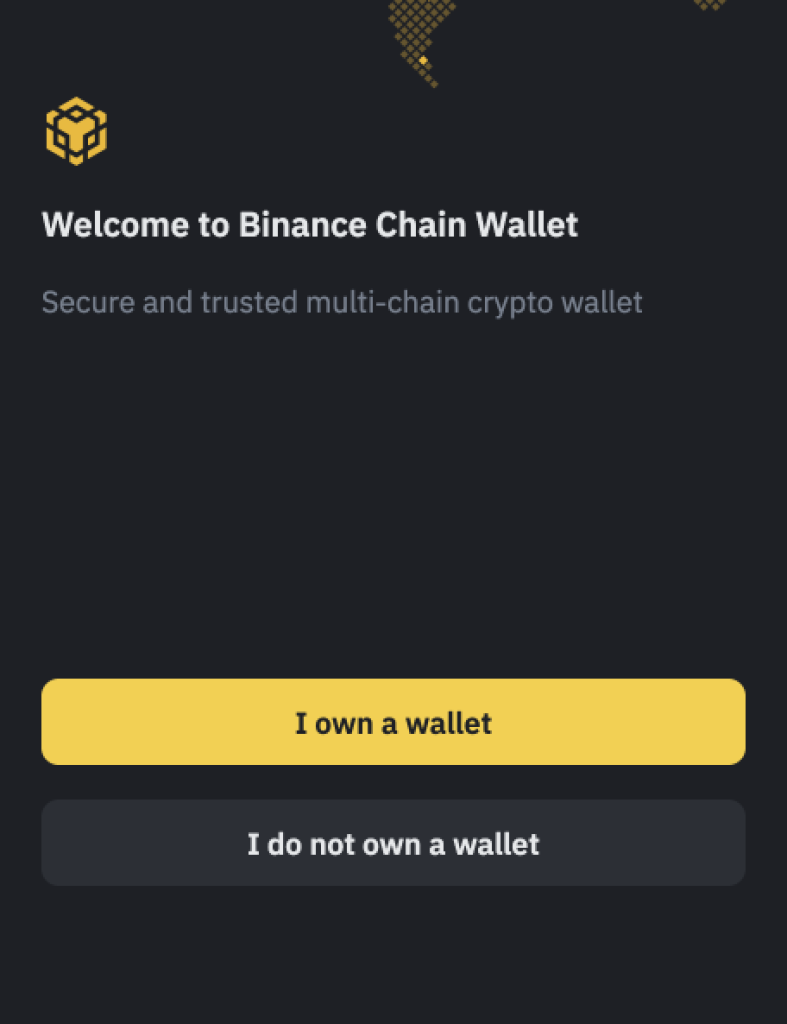 Setting up Binance Chain Wallet
---
How to Register on the Binance Wallet?
---
All you have to do is download it from; https://chrome.google.com/webstore/detail/binance-wallet/fhbohimaelbohpjbbldcngcnapndodjp 
After downloading, you will be asked to register, type in a password, and you will be given your seed phrases. Save them somewhere; pen and paper would be a good idea, but on the computer is fine, and you are registered.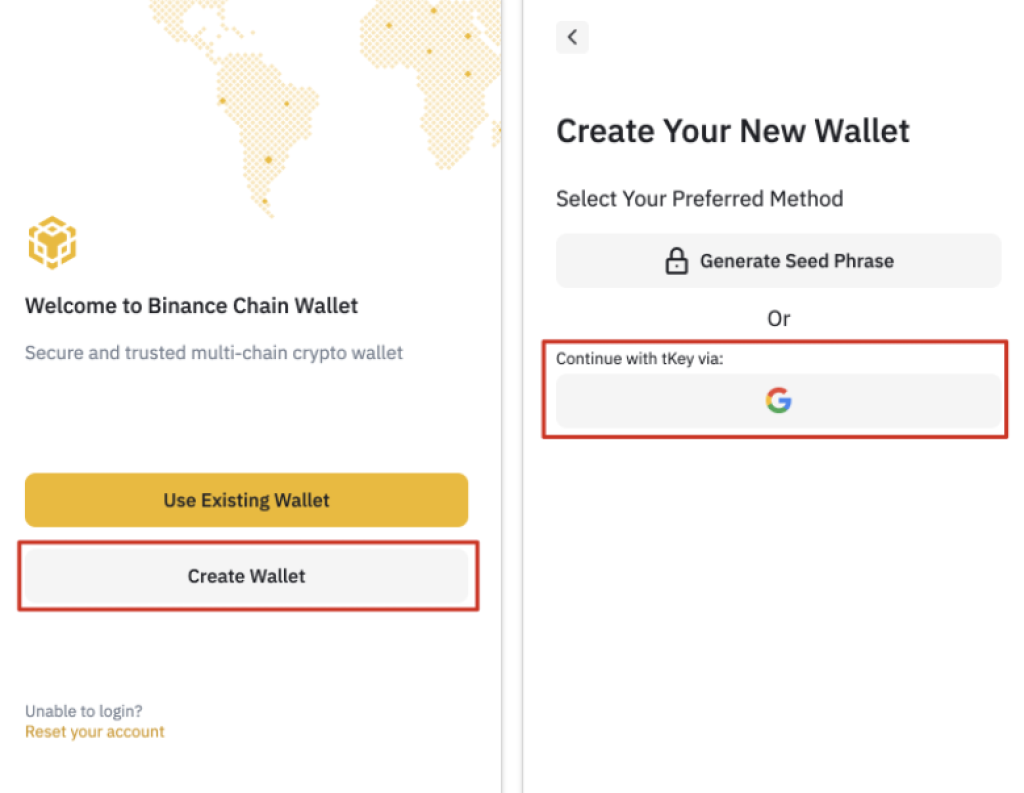 How to Use the Wallet?
---
Just like any other wallet, you have to send/receive buttons, you have a "+" button to add tokens if you would like to, and projects you want to participate in will ask you to connect your wallet to their system, which you can pick the Binance Chain Wallet option to use.
Depositing BNB with Wallet Direct
---
After connecting your Binance account with the Binance Chain wallet via https://www.binance.com/en/wallet-direct Wallet Direct you can send and receive with ease. Just click on receive, and click wallet direct. It will show you the BNB option and you can send as much as you would like to with a few clicks only.
Depositing from another wallet
---
It is the same as any other wallet that you may use. Just click receive, or copy your address, and use that to send from wherever you want to. Copy and paste is a risky move, so double check when you are sending money from anywhere to anywhere.
Adding new tokens to your Binance Chain Wallet list
---
Click the + button and the bottom, and you will be offered all whitelisted BEP20 tokens. If you want to add in a custom one, then just paste the contract address and click add a token.
Connecting Binance Chain Wallet to Binance Smart Chain
---
One of the best things about Binance Chain Wallet is that it comes in with BSC already connected with the ETH network as well.
Binance Chain Wallet vs. Other Wallets
---
As Metamask is the leading wallet in the browser world, Binance Chain Wallet has some serious competition. Some others like Myetherwallet (MeW) and Trust Wallet are also high up there. Since Binance Chain Wallet is a product of Binance, it became as known as the other three as well very quickly.
You can put them in any order you would like to based on preference, but it is evident that BCW is in the discussion for the top 4 wallets currently used. This means it may not be the best one for you, but it is certainly high up the list. If you use Binance a lot, and you would like to have that connection then it is a clear choice.
The fact that you could send/receive directly from Binance via a direct wallet puts the most significant plus on the Binance Chain Wallets column. If you are both in the DeFi world and also in the trading world at the same time, this duo provides the best offer on the table. Certainly not an unknown wallet either, with over 1+ million downloads just on google store.
Final Points
---
Binance Chain Wallet does not change the wallet world; it does not offer anything unheard of. You could consider their google-connection as unique and definitely a big plus point for them. However, nothing in Binance Chain Wallet is unique or better enough to make it the best wallet out there.
However, it also does everything it is supposed to do very well, so it is not lower down the lists either. This leaves it at a weird spot as ranking goes. If you believe it's good enough to use, then it's done, no problems at all. However, if you prefer other wallets, and know that this one is also good, the only reason not to use it would be a preference, otherwise, there is rarely anyone who can give another reason than a preference for not using it.
This is totally understandable; even without Binance Chain Wallet, when asked if they prefer Trust Wallet or Metamask, people rarely can say bad things about the one they do not pick, so it is not a brand new situation. It is definitely a wallet everyone should at least download and see how it works. You do not have to make it your main wallet or continue to use it, but it is highly advised to at least check to see how it feels.
FAQ
---
PROS
Simple to use
Supports all major blockchains
Connects directly with Binance so you can send your coins from exchange to wallet very fast

CaptainAltcoin's writers and guest post authors may or may not have a vested interest in any of the mentioned projects and businesses. None of the content on CaptainAltcoin is investment advice nor is it a replacement for advice from a certified financial planner. The views expressed in this article are those of the author and do not necessarily reflect the official policy or position of CaptainAltcoin.com