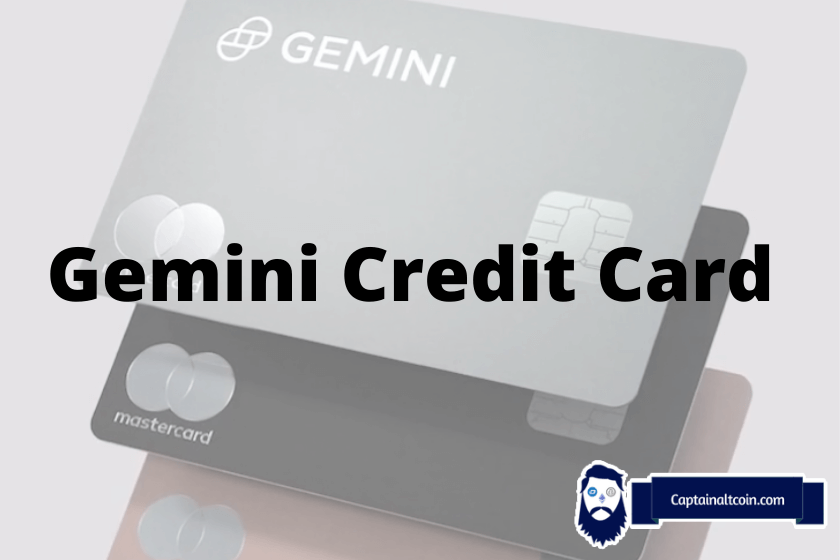 Gemini is one of the biggest cryptocurrency exchanges on the market. Founded by the Winklevoss twins, Cameron Winklevoss and Tyler Winklevoss. Famous for creating ConnectU, Facebook's predecessor.
Gemini founded in 2014 and operates from New York. It's one of the few cryptocurrency exchanges regulated by the U.S. government. Specifically the New York State Department of Financial Services (NYSDFS).
So with the introduction out of our way, let's take a look at the newly launched Gemini Credit Card.
Gemini Credit Card Rewards
---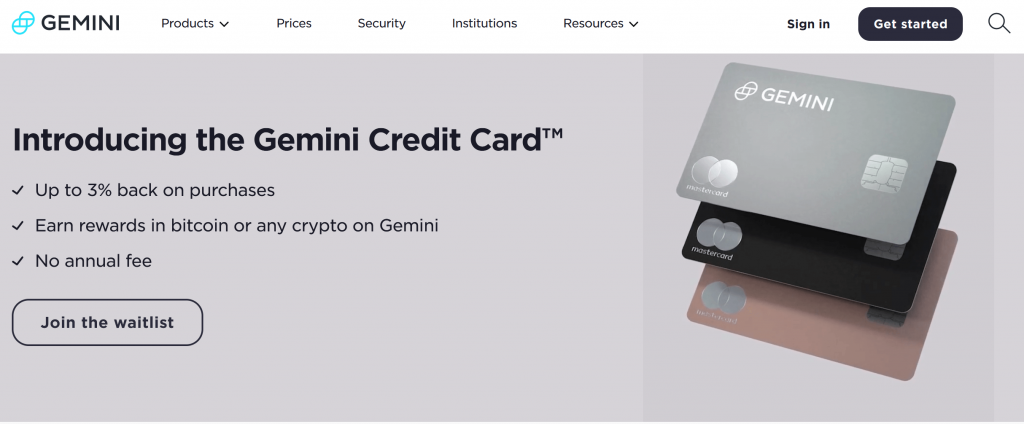 The Gemini Credit created by working with WebBank and will run on the Mastercard payment network. The best benefit of the Gemini Card is that it can earn clients rewards in Bitcoin and the more than 30 other cryptocurrencies available on Gemini. The cashback includes:
1% back on all other purchases.
The card is accessible instantly upon approval. No need for any history with to Gemini customer to get it. Although once you apply, a Gemini will open a crypto trading account if you don't already have one.
Gemini will transfer the gained rewards into your trading account, which is excellent if you intended to reinvest them. A clear advantage over most other rewards credit cards, that payout rewards after the end of each billing cycle. The best thing about it is that your crypto rewards may appreciate. Meaning that you can benefit from the moment you did the transaction, although there is, of course, a risk of depreciation.
Another great option is that Gemini gives you the ability to decide which cryptocurrency to earn rewards in. Once you decided to change, you can easily switch between cryptocurrency, which is best for diversification.
Users also have the chance to choose to transfer their crypto rewards into Gemini Earn. The interest-bearing account can earn you up to 7.4% APY, but it all depends on which crypto asset you hold in your deposit. The earned interest can then be moved back into your Gemini trading account whenever you want.
So Gemini Earn is high-yield savings account for crypto. And the Gemini account for cryptocurrency trading works like any brokerage account.
Lastly, with Gemini Credit Card also comes with benefits from Mastercard.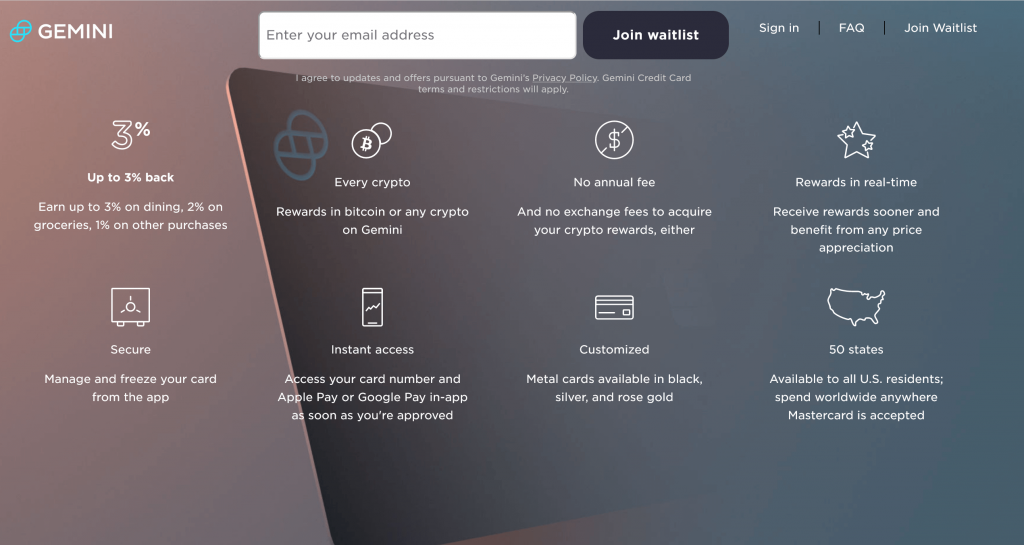 Background on the Gemini Credit Card
---
They created the Gemini Credit Card thanks to their recent acquisition of Blockrize. Blockrize had a crypto credit card in the workings.
Users that had signed up for the Blockrize crypto credit card waitlist have priority in receiving the Gemini Credit Card. The Gemini card is part of an emerging market of credit cards which rewards are in cryptocurrency. Cashback and travel rewards may be on their way out.
Why Bitcoin Rewards and Not Cashback?
---
Bitcoin is not touched by inflation. Satoshi Nakamoto, the creator of Bitcoin, programmed in the code when and how many new bitcoins are created. And in total, only 21 million Bitcoins can be made, meaning that Bitcoin has a fixed supply.
If enough people buy Bitcoin, then, of course, the price of it will go up. And throughout its history, Bitcoin has only appreciated. But, on the other hand, central banks can print cash, and the more they print, the less it's worth. So why would you want a cashback?
Gemini Card vs. Crypto.com Card vs. Coinbase Card
---
Coinbase
---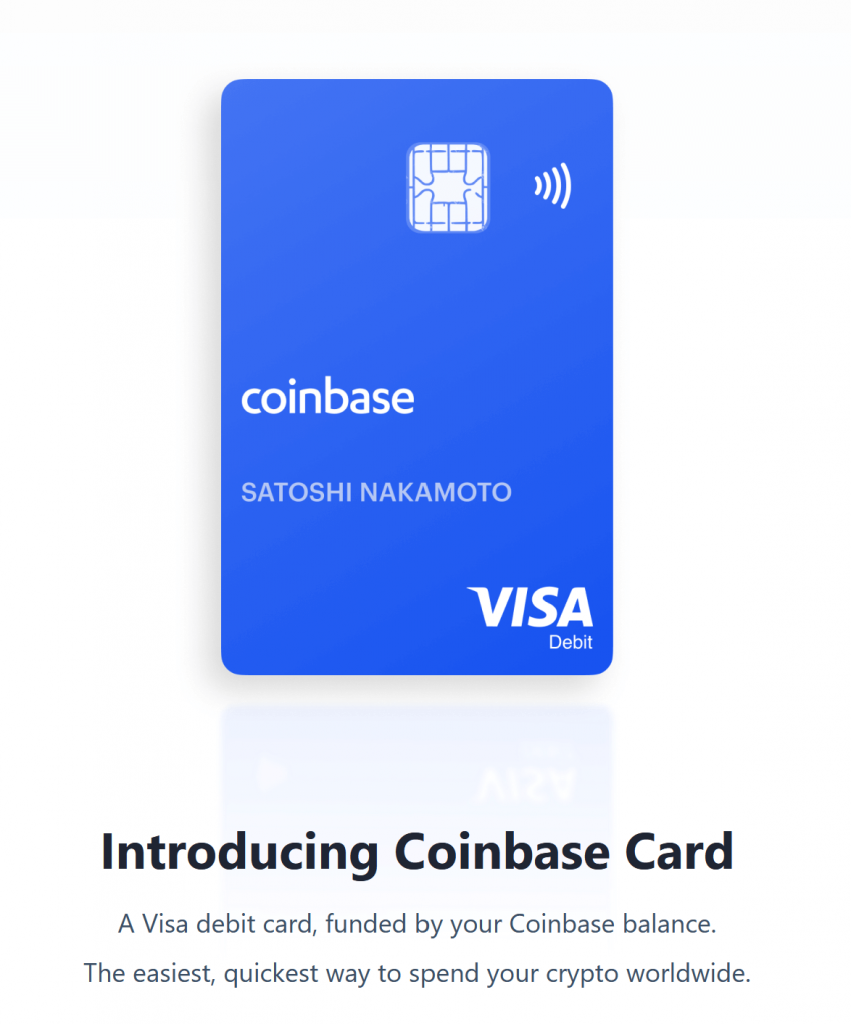 Pros
Quick and easy to spend your crypto.
Accessible connection to your Coinbase crypto wallets.
Available in U.K., Europe, and the U.S.
Clients have all the advantages of a Visa Card.
Clients can earn up to 4% in cash backs.
Cons
Clients pay a card issuance fee of £4.95 or €4.95.
The cryptocurrency exchange fee is 2.49% which is very high.
No PIN code to access the Coinbase Card app, which leaves clients a lot more vulnerable
Crypto.com
---


Pros
No annual or monthly fees
Instant access and process funds
A complete reimbursement each month on subscriptions such as Amazon Prime, Netflix, and Spotify and discounts on Air BnB if you hold a good enough tier.
An 8% cashback on what you spend
Cons
High staking requirements to access higher card tiers.
Low monthly ATM limits if you're holding a lower-tier card.
Gemini Mastercard Card
---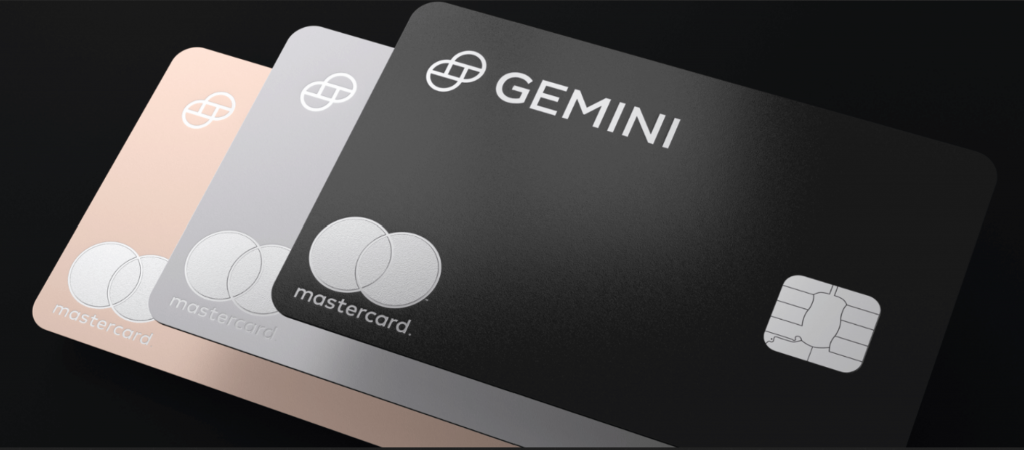 Pros
From 1-3% cashback on purchases done with the Gemini card
One of the few and best crypto credit cards
Manage the card and even freeze it from your mobile app.
Get rewards in any cryptocurrency that users can find on the Gemini exchange, perfect for diversification.
Gain rewards instantly after every purchase.
The Gemini Earn option is excellent for earning crypto passive income.
Cons
The Gemini Card is only available in the U.S.
Users currently only access it via a waitlist as it is not entirely out yet.
The 3% cashback is only earned when spent on dining, which is quite limiting.
The usual cashback rate is only 1%, lower than their competitors.
FAQs
---
Does the Gemini Credit Card have an annual fee?
---
The Gemini Credit Card has no annual fee, which is great to see. Unfortunately, the Gemini Card does come with a lot of "hidden fees." Trades are fee-free for $200 or below, but a 1.49% fee is charged above $200. A 0.50% additional "convenience fee" is charged per transaction, and a 3.49% debit card deposit fee.
How do these cards stack up again cashback cards?
---
Traditional credit cards and crypto credit cards have a lot in common; they work similarly. But some things are also different, let's take a look:
Advantages:
An easy and accessible introduction to crypto. Users who aren't yet heavily invested in the crypto market can safely stack up some Bitcoin and Ethereum without buying it from an exchange.
Appreciation. The crypto market can earn investors some serious gains as it has been growing exponentially since its birth. To prove this point just look at the Bitcoin price chart.
Passive Investment. Crypto cashbacks are a great way to invest without moving a finger. Over time, it may be worth a lot.
Disadvantages:
Few choices. Crypto credit cards are relative, which means that there aren't many choices for users.
Taxes. Users could find themselves with a more complicated tax return. And remember, selling your crypto rewards is a taxable event.
Fees. Some crypto credit cards have abnormally high fees, so always do your research and keep an eye out to make sure.
Are there other Crypto Rewards Credit Cards?
---
Crypto rewards on credit cards are an exciting new opportunity for crypto adoption. And more and more card choices are hitting the market. The main players in the space are:
Crypto rewards come in slightly different types. Some credit cards will earn users back crypto, usually Bitcoin or Ether. While with others, users earn points or cashback that can be converted into crypto or spent differently.
Is Gemini.com legit?
---
Gemini is one of the best as well as most secure cryptocurrency exchanges on the market. Security is its main selling point, and that's Gemini's biggest focus. Gemini is U.S. based company and a beginner-friendly platform. Ideal for crypto trading in the most popular cryptocurrencies such as Bitcoin, Ethereum, Litecoin, Bitcoin Cash, or Zcash.
Has Gemini ever been hacked?
---
Gemini has never been hacked, stolen from, or compromised somehow. Which is quite a feat considering the platform has been in operation for over five years. Security is their main selling point, and they excel at it. Gemini is probably the safest cryptocurrency exchange on the market. The reason for this is their network security protocol and the proprietary cold storage technique.
To learn more about crypto debit and credit cards, read the guides below: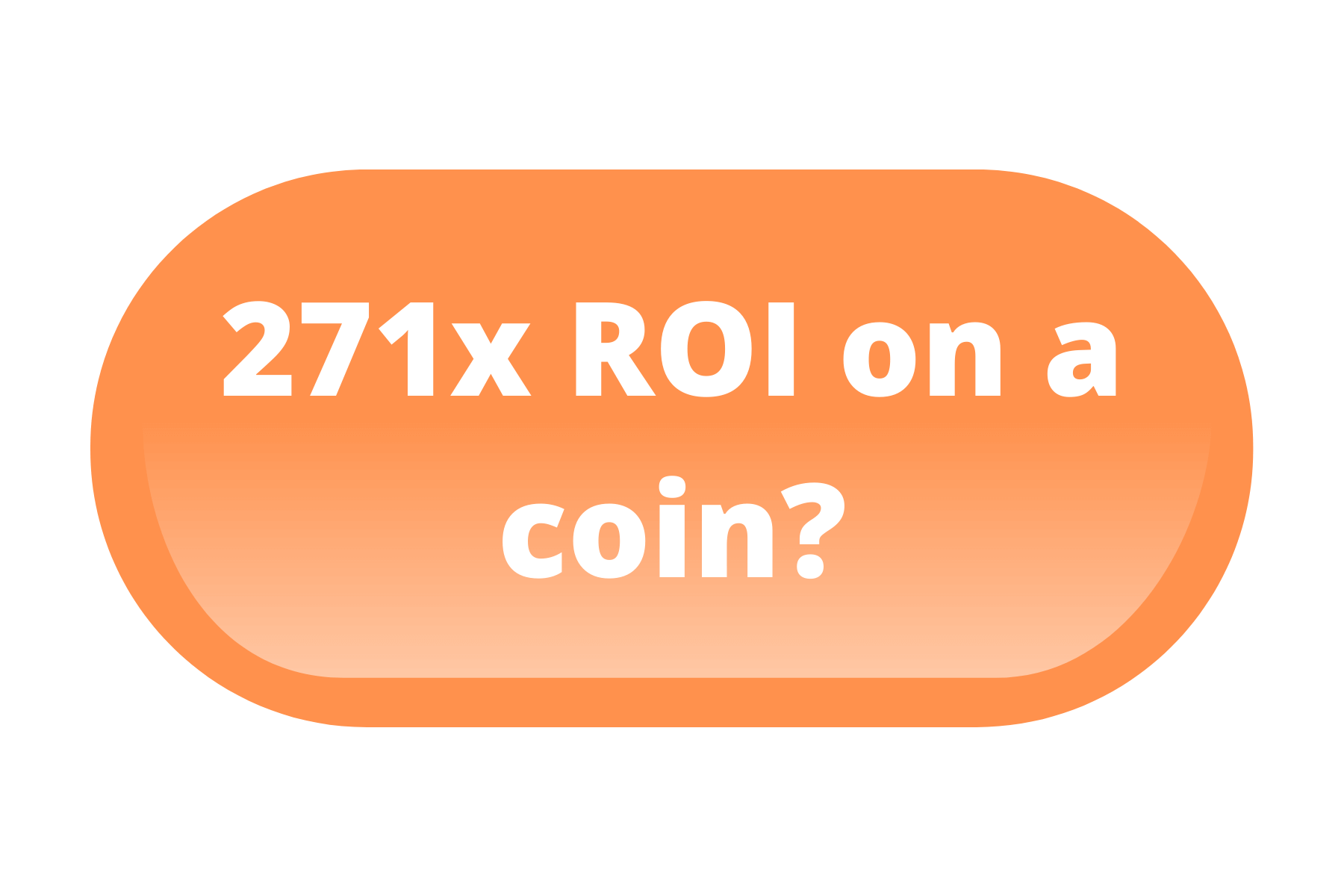 CaptainAltcoin's writers and guest post authors may or may not have a vested interest in any of the mentioned projects and businesses. None of the content on CaptainAltcoin is investment advice nor is it a replacement for advice from a certified financial planner. The views expressed in this article are those of the author and do not necessarily reflect the official policy or position of CaptainAltcoin.com