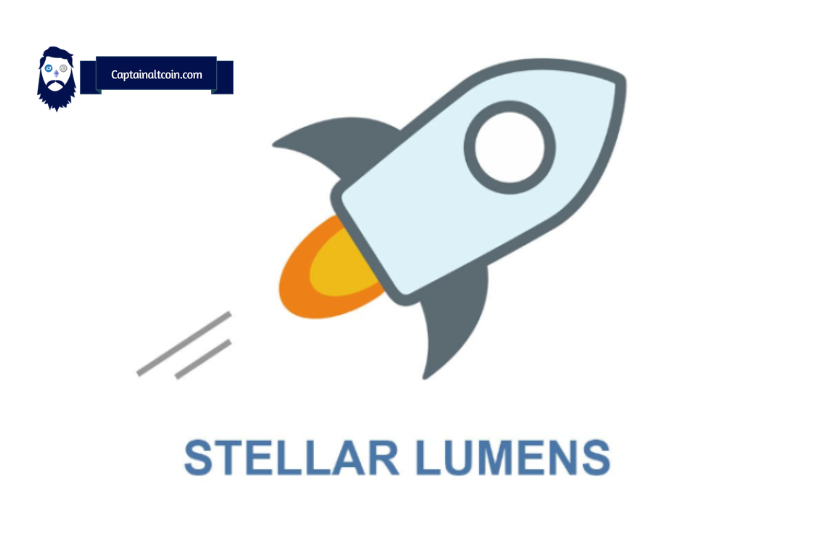 In the realm of digital currencies, Stellar Lumens (XLM) has emerged as a leading contender, offering a unique blend of speed, reliability, and affordability. As a result, the quest for the best Stellar wallet has become a popular topic among both new and seasoned investors. This article is designed to guide you through the myriad of Stellar wallets available, helping you to identify the best wallet for Stellar Lumens that suits your needs.
Whether you're looking for a Stellar Lumens wallet that offers the best security, the best features, or simply the best value for money, this article has got you covered. We've done the legwork, so you don't have to, providing you with a comprehensive rundown of the best Stellar Lumens wallets available today. So, if you're ready to dive into the world of Stellar wallets, let's get started!
Read here more about the best crypto wallets and here about the best hardware wallets.
Quick summary: Best wallet for Stellar Lumens
| 🔒 Wallet | 💰 Pricing | 📋 Features | 👍 Pros | 👎 Cons |
| --- | --- | --- | --- | --- |
| 💼 Ledger Nano X (Hardware Wallet) | €119 | Hardware wallet, Bluetooth connectivity, supports over 1,800 cryptocurrencies, including XLM | High level of security, easy to use, supports multiple cryptocurrencies | Expensive, may not be suitable for beginners |
| 💼 Trezor Model T (Hardware Wallet) | €149 | Hardware wallet, touch screen, supports over 1,000 cryptocurrencies, including XLM | High level of security, easy to use, supports multiple cryptocurrencies | Expensive, may not be suitable for beginners |
| 📱 Lobstr Wallet (Mobile) | Free | Mobile wallet, easy to use, supports XLM and other cryptocurrencies | Convenient, user-friendly interface, supports multiple cryptocurrencies | Not as secure as hardware wallets, may not be suitable for large amounts of XLM |
| 💻 Exodus Wallet (Desktop) | Free | Desktop wallet, supports over 100 cryptocurrencies, including XLM | User-friendly interface, supports multiple cryptocurrencies | Not as secure as hardware wallets, may not be suitable for large amounts of XLM |
| 🌐 Guarda Wallet (Web Wallet) | Free | Web-based wallet, supports over 50 cryptocurrencies, including XLM, includes a decentralized exchange | User-friendly interface, supports multiple cryptocurrencies | Not as secure as hardware wallets, may not be suitable for large amounts of XLM |
How to store XLM?
---
Naturally, you'll need a wallet to store your XLM, just like with any cryptocurrency on the market. The tokens can be purchased through a very wide range of cryptocurrency exchanges.
Each of these exchanges will have a native wallet that can be used to store your XLM; however, it's not recommended to leave your cryptocurrency on a wallet whose private keys you don't control.
This means that you'll want a wallet whose private keys remain in your possession. You'll also ideally want to have a wallet that will store your cryptocurrency in a safe way and offer features like dpassword encryption, Two-Factor Authentication, and PIN wallet locking. Printing the Private Key and keeping it offline (in a "paper wallet") may be a wise decision.
Finally, ensuring that this wallet will keep getting support in the future – both development and customer – is something you should do as well. Thankfully, there are more than enough quality wallet solutions that offer XLM storing while having all or most of the abovementioned features.
Consider keeping your Stellar Lumens offline in a hardware or paper wallet if you're seeking the safest way to store XLM.
Stellar Lumens website offers 17 Stellar wallets that can be used to store their cryptocurrency XLM. Which one is the best Stellar wallet is hard to say, but we will give you a rundown of top options.
Best Stellar Lumens Wallets
---
---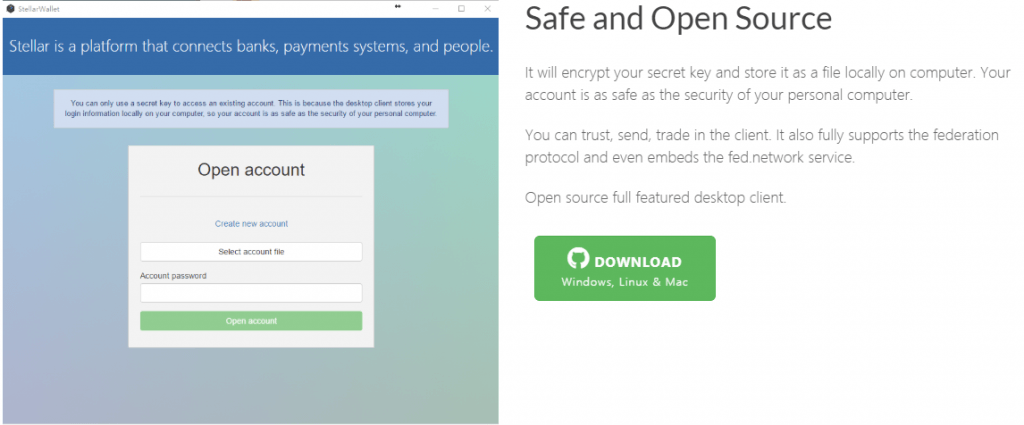 Stellar Desktop Client (renamed into Foxlet last April when the final 4.0 version of the wallet was released) is the open-source desktop XLM wallet of the Stellar Lumens project. Foxlet wallet can be installed on your Windows, Linux, or Mac and is a Stellar-specific wallet, meaning that it can store only your XLM currency. The wallet does provide the option of depositing and withdrawing Chinese yuan (CNY) as well.
This wallet is one of the best Stellar Lumen wallets as it lets you encrypt your XLM wallet private key and then store it on your own computer, meaning that your wallet will be as safe as the said computer. Key features of the wallet include:
Free to download
Login information stored locally
Send and receive/ buy and sell XLM
Add trust from known anchors
Create your own asset
Deposit/withdraw CNY
Foxlet is a good wallet that maybe lacks support for other currencies but offers a safe, Stellar-approved way of storing your XLM.
---
This lightweight solution offers you a simple way of managing your XLM funds. Use this lightweight client to send and receive lumens over the Stellar network over your desktop.
You can sign into the viewer either by imputing your private key into it or by generating a new key pair for a new account. Some might be uneasy with sharing/generating their private keys online, but Stellar Account Viewer has an impeccable record when it comes to safety of said keys.
---
---
You can even use this viewer to generate a new Stellar Lumens wallet, write its private/public keys down on a piece of paper, and store XLM on that public address. For a bit more interactivity and the ability to manage your funds, the viewer can be connected to hardware wallets like Ledger Nano S or Trezor One/Model T.
---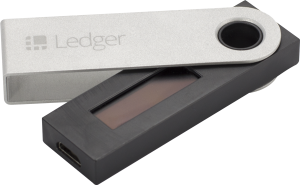 Ledger Nano S is one of the most popular wallet solutions on the market. The wallet is a hardware solution that can store your Bitcoin, Ethereum, and many other altcoins.
The wallet is the safest storing option for your cryptocurrency. The wallet has been a mainstay of the crypto community for a while now, with everyone from the average beginner to the experienced investor recommending it as one of the best storage solutions.
The device looks like a USB device and has an OLED screen that lets you check your transactions. It can be hooked up to a computer via a USB cable which lets the Ledger Nano S connect to the internet and lets you use the desktop Ledger Manager app.
The manager has a Stellar app pre-installed on it; this interface requires you to connect your Stellar Account Viewer to it in order to be able to see your XLM balance and manage your currency. Learn how to do so here. The device comes with Two-Factor Authentication, a secure PIN code, and options to recover your Stellar wallet if something happens to your device.
---
Popular hardware solutions from Trezor are not listed on the Stellar website but they do offer XLM storage capabilities. These wallets are a bit more beefy and robust than Nano S, but they offer rather similar features. You can connect your Stellar Account Viewer to this wallet through the Trezor Bridge software.
BlockEQ
---
BlockEQ is a perhaps the best Stellar Lumens wallet that can be downloaded for iOS, Android, Mac OS and Windows 10. It is a solution which allows you to maintain control of your private key by writing down the 24-word seed generator on a piece of paper. The desktop Stellar Lumens wallet also offers an advanced passphrase option that allows the user to add a second layer of protection on top of their 24 words.
The wallet has recently been acquired by the Canadian exchange Coinsquare. BlockEQ team will keep developing the wallet while operating as a subsidiary of the exchange platform and it remains unclear if there will be any integration between the two companies software.
The wallet lets you store XLM, as well as any token from the Stellar Network. BlockEQ is also the first native iOS wallet that supports trading on Stellar's decentralized exchange SDEX. It includes additional options like PIN protected private key, ability to receive inflation every week, detailed balance summary, and exchange address recognition. Read the tutorial on how to set this wallet up here.
---

Atomic Wallet works as a decentralized wallet platform for custody-free, immutable, cross-chain, and transparent cryptocurrency trading. The trading takes place on the wallet's decentralized atomic swap exchange. This exchange lets users operate without the need to register and perform annoying and privacy intruding KYC/AML verifications. Enabling anonymous cross-chain swaps with no third party risk, the wallet is a safe and private solution for managing your cryptocurrency. Atomic Wallet is capable of storing over 300 cryptocurrencies, including XLM. Great user interface and good reputation makes it one of the best Stellar Lumens wallets out there.
The wallet offers several security features, including the old fashioned instant exchange or direct cross-chain atomic swaps through two integrated exchanges, Changelly and Shapeshift. A 12-word mnemonic seed phrase is used to help safeguard the private keys to your assets, enabling the high level of security that the Atomic Stellar wallet delivers. With low fees, wide variety of coins on offer and a well-tuned user interface, this wallet is available for your desktop Linux/Windows/Mac. Mobile wallet is expected to happen soon.
---
The Clic Wallet is an interesting addition to the Stellar's wallet lineup. It is a peer-to-peer Stellar wallet that makes use of federated Stellar addresses, letting users send money like an email anywhere in the world. This is much simpler than having to memorize and type out the full wallet public key whenever you want to send funds.
This wallet includes a multi signature vault and a crypto-to-fiat mobile and e-commerce payment facility ClicPay. ClicPay allows its users to:
Store XLM and other pre-approved Stellar tokens in an operating wallet as well as in a multi signature vault.
Do payments or cash out in any local fiat currency using XLM or other approved tokens direct to a ClicPay enabled merchant
Send fiat currency direct from XLM or other tokens to any Clic Banking wallet
Clic wallet is currently available on the Google Play Store, with an iPhone version under development. The wallet is being developed by Clic.world, a project looking to build a worldwide connected financial eco-system. Read more about this up-and-coming Stellar digital asset manager here.
---
A wallet solution created by Stronghold, a financial services platform that enables payments, trading, and USD reserves using products like Stronghold USD (platform's stablecoin) and their platform APIs.
Creating a wallet will require you to register for a Stronghold account, after which you'll be given a dedicated storage space for your currency. The wallet is open-source and lets you easily store or send your XLM tokens in less than a minute.
It's a reliable solution which currently lets you store Bitcoin and Ethereum alongside XLM. It is a web wallet so take note that it can potentially be less safe than some of the other solutions on this list.
Other notable mentions
---
Stellar's website mentios one Astral Wallet, a Stellar web wallet which lets you store XLM, receive payments from the inflation pool, create multiple accounts and additionally store MOBI and SLT tokens.
Stellarport is a lightweight, desktop, web-based portal to the Stellar network. It lets you view your wallet, send payments and trade on the decentralized exchange.
Smartlands is a security token issuing platform which helps projects with auditing, legal and other preparations required to launch their very own ICOs. It also comes with a neat built-in wallet which lets you control your balances, make payments, trade and even issue tokens. Of course, it also lets you store XLM.
The website also lists the Blockchain Wallet, for some reason, as a popular online wallet/mobile wallet with a solid pedigree and 15 million users behind it. However, this wallet only supports BTC, ETH and BCH at the moment.
Papaya Wallet is an interesting solution offering simple storage of XLM/several other cryptocurrencies like BTC, LTC, EURT etc. The wallet is a Telegram bot which functions as both multi-currency wallet and a peer-to-peer marketplace for cryptocurrency trading. It can be used on Windows, Linux, Mac, mobile (Android, iOS), FirefoxOS, Windows Mobile, aka any platform that supports Telegram.
Firefly Wallet is another solution suggested by the Stellar website. Built on top of the Stellar Lumens network, Firefly is only one of the few XLM-suitable wallets that can be used on iOS devices. It also offers a native Firefly exchange and is apparently capable of completing transactions in 2.5 seconds.


Saza Wallet is described as a desktop wallet that can be downloaded for your Windows/Mac platforms, Saza is meant to help its users manage their lumens and other assets. Desktop wallets provide an excellent level of security if the computer is secured with anti-virus and anti-malware software.
StellarTerm is a desktop client (supports Windows, Mac, Linux) that can be used to access the Stellar Decentralized Exchange. It lets you send, receive and trade crypto assets on the Stellar Network.
Stellar Lumens' website suggests several other wallets like Lobstr or Stargazer; we cannot recommend these storage solutions as the community reviews for these have been somewhat poor. Finally, Centaurus wallet is mentioned as well, but this one also has a lot of negative reviews on Google Play and hasn't been updated since December of 2017.
Final thoughts
---
This concludes the list of 17 wallets offered on the official Stellar crypto wallet list. You'll find other third party solutions like Guarda online wallet but since these weren't covered by the project themselves, we'll leave it out of our list as well.
The solutions we covered are more than enough to get you rolling and storing. Considering the fact that the markets are reaching the bottom of the current bear cycle, you don't have many reasons not to buy and store your first XLM in one of the wallets from this list.

CaptainAltcoin's writers and guest post authors may or may not have a vested interest in any of the mentioned projects and businesses. None of the content on CaptainAltcoin is investment advice nor is it a replacement for advice from a certified financial planner. The views expressed in this article are those of the author and do not necessarily reflect the official policy or position of CaptainAltcoin.com