Decentraland offers users a virtual reality platform that you can use to create content and applications, as well as experience and monetize them. Decentraland runs on the Etheruem blockchain and uses it to store crucial information about land ownership and other important content. Decentraland positions itself as the world's first virtual platform on which the users hold all the power, making it stand out from the crowd.

The Decentraland Team
Decentraland has a team of 9, many of whom have worked together before creating both Bitcore and Streamium. The project lead is Ari Meilich, a previous co-founder at Benchrise, and market research analyst at CRV. The technical lead is Esteban Ordano, a previous co-founder at Smart Contract Solutions. Decentraland's Advisory Board includes experts in blockchain, social platforms and P2P networks – ex-CTO of Ning, Diego Doval, Aragon project lead Luis Cuende, CoinFund founder Jake Brukhman, and INBlockchain founder Xiaolai Li. Decentraland has partnerships with other promising projects such as Aragon, district0x and imToken.
You Will Find No Limits with Decentraland
There are no limits with Decentraland as to what you can build, create and share with the world, except your imagination. Users can buy land using the Etheruem Blockchain and have full ownership rights. From there, you are free to build whatever you want – you can go shopping with your friends, interact with each other, start a business, you can test-driving a car, buy and sell virtual items, visit an underwater resort, run applications on different parcels of land, watch live music, attend a workshop, go to a casino, among other things. All of this will be experienced inside a 360 degree virtual reality world that can immerse users via their web browser or VR headset.
Video:
The Features That Set Decentraland Apart from Other VR Platforms
Decentraland is not the only company exploring how the blockchain can bring VR to the public in innovative ways, but the biggest difference between Decentraland and existing VR platforms is ownership. Instead of a single corporation, Decentraland is owned by its users and its users have full control of all content of the land that they own and will also get to keep all of their proceeds earned from the value generated by other users. There are no hidden charges, fees, or commissions to be paid to third parties, and this is unlike other systems where the central organization that runs the platform takes a cut.
Decentraland prevents any form of centralization from taking over the network, and without a central organization, there is no group to take that portion of your earnings. All of this is possible via Decentraland's use of the blockchain technology, which ensures that you have an amazing user experience.
The Decentraland Roadmap
Decentraland began in June 2015 and the experiment was entitled Decentraland's Stone Age. At this stage, the land the land was modeled in the form of a simple grid and a Bitcoin proof of work (PoW) algorithm was used to allocate land to users.
In late 2016, the team started developing the Bronze Age, with a 3D virtual world divided into land parcels, a torrent and Blockchain full node, and features like the World Editor and Unity Browser.
The Mana Token Sale took place in August, 2017. An ERC20 MANA token allows users to own pieces of land as well as to interact with each other within the platform.
The Terraform Event took place in Q4 of 2017. This is the first chance for users to claim land, as is the Beta launch for the "Iron Age."
The next version of Decentraland, the Iron Age, took place in Q4 of 2017. This stage will allow users to add multiple players, along with live chat and avatars. At this stage, developers will be able to create applications on top of Decentraland, distribute them to other users, and monetize them.
In 2018, the next phase of development, called the Silicon Age, will be the full-fledged 3-D world with complete VR support and the ability to customize the laws of physics. Users will also get the chance to chat and interact live with other members.
This is quite an interesting roadmap. However, only time will tell if Decentraland can deliver on its promise.
How to Purchase MANA? What Restrictions Are There on Its Use?
Buying Guide
Purchasing LAND is as simple as using Decentraland has its own native currency, known as MANA, a fungible ERC20 digital token, which is burned or spent in exchange for LAND parcels. Users can also use MANA to purchase any digital goods and services that are within the platform. A tile of land measures 10m by 10m (33 feet by 33 feet), and there are no limits on how much you can build upward on the piece of LAND. The only limitations are on the ground and the base of buildings.
LAND in Decentraland is actually scarce, and since it is scarce, if Decentraland is popular, then MANA and LAND will become very valuable, just like land in the real world. Without land scarcity, most land will be left abandoned, a factor that could really hurt the ability to discover content and the overall user experience.
You can't buy it directly for fiat. There has to be a middle step in form of buying BTC, ETH or LTC on some of the exchanges that support fiat/crypto pairing.
You can check detailed guide on how to buy coins for fiat on some of the more popular exchanges:
Coinbase, Coinmama, Cex.io, LocalBitcoins.
After that, you transfer the bought BTC/ETH/LTC to exchanges where this token is traded. As of right now, this token is traded, among other exchanges on:
Huobi
Bitfinex
Full list of exchanges where you can trade this coin can be found on coinmarketcap.com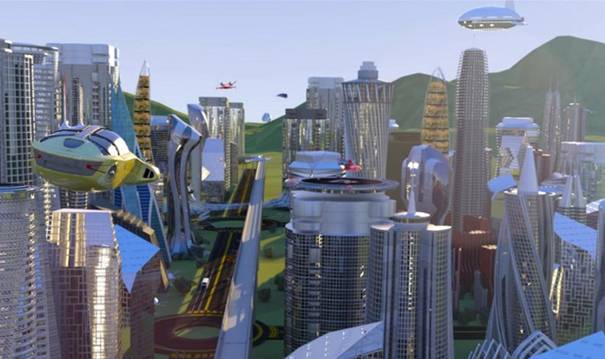 How to Participate in the Terraform Event?
The Terraform Event, which allowed users to claim LAND tiles, began on December 15, 10 pm GMT, and lasted one full week. To participate, you must have MANA, which can be purchased on one of several crypto exchanges such as Binance or Bittrex, and you also need a small quantity of ETH for fueling the transaction and a browser that is compatible with dApps.
You can then stake MANA to participate in the auction for Genesis City, which will take place early this month, and you can commit MANA for it. The MANA committed is locked into an Ethereum smart contract until the Terraform event takes place, and any MANA you don't use during the auction will be returned when it is over.
MANA will be used to buy land, goods, and services in-world, and 1,000 MANAs are burned in exchange for 1 LAND. Every unclaimed LAND can be bought at the same exchange rate. However, LAND parcels are distinguishable from each other, potentially trading at different prices on a secondary market because of differences in adjacencies and traffic.
---
Here is a full list of ICO rankings for the upcoming months.
---
What Can MANA Be Used for?
At the moment, one MANA is worth about $0.1576. MANA is currently used for buying LAND for community parcels or via the Genesis City auction. In the future, MANA will be used to acquire new parcels of land, either directly from Decentraland or other users, as well as to buy various in-world goods and services. It's important to note that the entire infrastructure has yet to be built out, so there will be a lot more functionality to come to this token in the future.
The success of MANA hinges on the popularity of the platform and there needs to be an active community using the platform and finding it entertaining.
The exchanges where MANA can be bought are listed here. Also, MANA can be stored in an Ethereum wallet.
Conclusion
Decentraland is an easy to use platform, and with gaming on the blockchain proving popular, and virtual reality growing in popularity, Decentraland could be the way of the future. Decentraland has amazing features that will keep you entertained all day. Decentraland is already working on bridging the gap between virtual reality and the blockchain and its ability to combine VR with cryptography allows for a decentralized virtual reality, without any limits put in place by a controlling organization, which should allow a much greater amount of freedom for developers and users alike who want to try out new ideas. Decentraland users have full control of all content of the land that they own. They will also have all the right to keep all the proceeds from the value that they generate from other users, which is very important because it enables the user to benefit from the money they generate from selling their piece of land or from whatever business they choose to build on it.
Decentraland has created a perfect platform that users can use to become completely immersed in a 3D interactive world and it could easily experience significant growth in the future as a platform for providing entertainment to users around the world. This could allow the LAND owners to make a profit without a middleman taking a cut, and as such, it will likely benefit both the LAND owners and those who simply choose to visit other people's LAND. For LAND, luck also plays a very important factor. For example, if your LAND happens to be adjacent to the popular spots, then you LAND can be much more valuable than others.
Useful Links

CaptainAltcoin's writers and guest post authors may or may not have a vested interest in any of the mentioned projects and businesses. None of the content on CaptainAltcoin is investment advice nor is it a replacement for advice from a certified financial planner. The views expressed in this article are those of the author and do not necessarily reflect the official policy or position of CaptainAltcoin.com