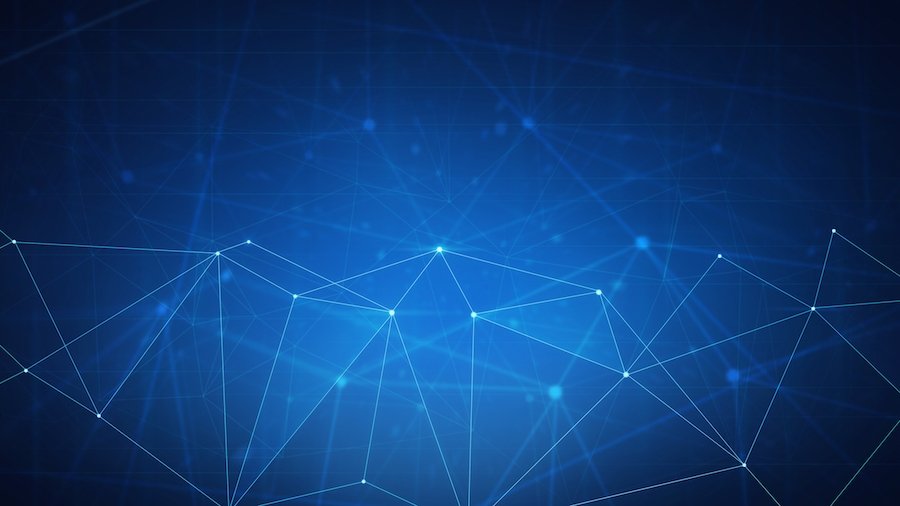 Most people enter the crypto world from fiat through one of the big exchanges like Coinbase, Kraken, or Gemini. What meets their eyes are very expensive bitcoin, fairly expensive Litecoin, and Ethereum. This means he can buy only a fraction of bitcoin or a couple of Litecoins or ethers; which further means his moon/lambo dream is not looking too realistic. Other, more cheap coins listed on these exchanges look far more attractive to the unsophisticated new crypto investor and he starts thinking of buying himself a pile of penny cryptocurrencies like XRP, IOTA, XLM, or ADA.
But how sound is that decision, economically? Because most of the cheap coins are cheap because of their massive supply (in billions of tokens). Supply and demand is a basic economic law that dictates outcomes like this – the bigger the supply of a certain item, the lower its value and its price.
Read our other article – on most undervalued coins to see which ones are more worth (in our opinion) than the market is willing to price them right now. And this article will tell you generally more about altcoins and which ones are promising projects.
However, it is perfectly reasonable to expect bigger growth from a low-priced altcoin than a very expensive bitcoin.
For example, if you invest $1000 in bitcoin right now you will get approximately 0.2BTC. If bitcoin does an incredible, wildest astronomical gain of 100x and reaches $500k – you still have earned "only" $100k. But imagine if you invested those $1000 in a dirt-cheap coin that costs 1 cent and it does 10,000x or 100,000x increase to $100 or $1000 per coin – you are a multi-millionaire. If you think this sounds like a fantasy – go check some stats from 2017 and see the incredible growth of many coins, from under $1 to $1000+ (ether being one of the most famous examples).
If you have a big appetite for risk and speculative drive in you, hunting down these penny coins can be very rewarding. Once you seize those profits, it would be wise, though, to move them into bitcoin as that is the ultimate goal of crypto investing: increasing your bag of satoshis with every trading move.
Before we gush out of the initial topic, let's move to the list of recommended (in our humble opinion) penny cryptocurrencies worth investing in in 2022. It is worth noting that all of the below-enumerated coins are under $1.
Best penny crypto to buy now:
---
⚡️ Reef Finance – REEF
---
Reef is an EVM-compatible blockchain for smart contracts with low fees, high scalability and amazing user experiences. Earlier, Reef Finance offered a DeFi platform that helped users access liquidity from centralized exchanges (CEXs) and decentralized exchanges (DEXs).
Users can access multiple blockchain environments within a single DeFi ecosystem and get the most out of their trading as the network finds the best yield rates through an automated process. The REEF token can be used in the governance of the network, staking, paying fees, borrowing, lending, and liquidity mining.
✅ Buy it on Binance ✅ Store it on Ledger Nano X
⚡️ Headers Hashgraph – HBAR
---
HBAR is the native, energy-efficient cryptocurrency of the Hedera public network. … Hedera's proof-of-stake public network uses hbars, which are staked or proxy staked (coming soon) to a network node, to weight votes on transactions when reaching consensus.
The Hedera Hashgraph is supported by a different version of the proof-of-stake consensus protocol and transaction validators are incentivized by the HBAR currency.
Transaction Times
According to Hedera, the average transaction completes in three to five seconds with final confirmation.
Fees and Expenses
Fees on the Hedera network are paid for with HBAR currency. The average cost per transaction comes out to $0.0001 cent when measured in United States dollars.
✅ Buy it on Binance ✅ Store it on Ledger Nano X
⚡️ Chiliz – CHZ
---
Chiliz is the blockchain platform underpinning Socios.com, a fan engagement service that allows sports teams to sell fans special perks, such as voting on team jersey designs or early access to tickets. Those perks are sold as "fan tokens" on the blockchain, similar to recent smart contract NFT sales by Kings of Leon and others.
The Malta-based company has so far taken a focus on soccer, with its tokens allowing fans to vote on club polls and receive incentives and prizes. This can type of fan interaction can provide a "new digital revenue source" for sports organizations.
Several Fan Tokens like Juventus ($JUV), Atlético de Madrid ($ATM), AS Roma ($ASR), and AC Milan ($ACM) have been gaining traction on cryptocurrency exchanges like Binance.
In consequence, the traction from these tokens seems to have had a cascading effect on the price of Chiliz's token too.
✅ Buy it on Binance ✅ Store it on Ledger Nano X
⚡️ Harmony Token – ONE
---
Harmony is a blockchain platform designed to facilitate the creation and use of decentralized applications (DApps). The network aims to innovate the way decentralized applications work by focusing on random state sharding, which allows creating blocks in seconds.
According to the project's website, Harmony is expected to introduce cross-shard contracts and a cross-chain infrastructure by the end of 2021.
✅ Buy it on Binance ✅ Store it on Ledger Nano X
⚡️ Basic Attention Token – BAT
---
BAT is definitely one of the fundamentally most sound projects in the whole crypto world and thanks to its low price, it is also the best penny cryptocurrency to invest in 2022.
The founder is a Mozilla Co-founder and creator of JavaScript. Enough said. The use case is excellent as digital advertising in its current form is completely broken from all aspects (aside from the middlemen's view, they profit nicely). Brave Browser is already boasting big numbers of active users: 5+ million. The team is professional and very reactive to community feedback so the product is improved almost at a daily pace.
✅ Buy it on Binance ✅ Store it on Ledger Nano X
⚡️ Ravencoin – RVN
---
Ravencoin, a fork of Bitcoin, is a relatively young token; it's only since January 3, 2018, that it's been hovering among the cryptocurrencies.
Ravencoin blockchain is designed to serve specific purposes. On the one hand, it should help to determine ownership of assets in a flawless manner. On the other hand, Ravencoin, similar to Bitcoin, wants to make direct payments possible. As the open-source project on the homepage emphasizes, it is completely decentralized: Neither master nodes nor especially no ICO is behind the project.
Bruce Fenton, the high-profile expert from the traditional finance sector, is the father of Ravencoin. Bruce is known as an early Bitcoin advocate, who worked as Executive Chairman of the Bitcoin Foundation from 2015-2016.  His experience led him to discover the future of blockchain's potential for the financial securities industry.
Tron Black is one of seven lead developers of Ravencoin works for Medici Ventures, a wholly-owned subsidiary of Overstock.com. Bruce was friends with Patrick Byrne, Overstock.com's CEO, and this is how Tron became involved with Ravencoin.
✅ Buy it on Binance ✅ Store it on Ledger Nano X
⚡️ VeChain (VET)
---
VeChain's is an enterprise-level public blockchain with use cases in several industries like automobile, logistics, healthcare, and even luxury fashion. It also connects with state-of-the-art IoT solutions as well. The blockchain is managed by the VeChain Foundation.
It comes with built-in governance tools and works on the Proof-of-Authority algorithm. The blockchain system also boasts of higher scalability suitable for enterprise solutions as well as sidechain capability. It works on a two-coin economic model that helps in managing the costs of VeChainThor protocol. The project is currently dedicated to the expansion of the VeChainThor ecosystem and the business side of their project is thriving with major partnerships coming to birth almost weekly.
Top strategic partnerships include DNV GL, PriceWaterhouseCoopers (PwC), National Research Consulting Center (NRCC), Yida China Holdings Limited, and BitOcean.
✅ Buy it on Binance ✅ Store it on Ledger Nano X
⚡️ Holochain – HOT Token
---
Holochain is a post-blockchain technology that is an energy-efficient decentralized app development platform that is truly peer-to-peer without the scalability issues of existing Blockchain projects. It's also the best cryptocurrency under 1 cent 2021.
Holochain is like having access to all of the capabilities of all of the Internet apps simultaneously without needing an API because the languages are entirely compatible. Holochain is the equivalent of having an IFTTT layer built underneath the entire Internet.
Because the information isn't forced to sit uniquely in each application, the end-user can create a customized experience with the parameters of their choosing. The possibilities for data mining and consensus-building are endless. End the data-monopolies of Facebook and Google. If we choose to use Holochain, we choose how our information is shared and empower the commons to utilize it for collective growth and understanding. The source for this wonderful description of Holo is this guy.
When you hear the description of Holochain, you get excited. The project is bleeding-edge tech and it grabbed the attention of some mainstream media that reported about it. Right now it is still closer to an idea rather than to an actual realization but the potential is immense.
✅ Buy it on Binance ✅ Store it on Ledger Nano X
⚡️ Stellar Lumens (XLM)
---
Stellar Lumens is a cryptocurrency platform that focuses on remittance and cross-border payments.
Stellar is aiming to be an open financial system that gives people of all income levels access to low-cost financial services. These services include, but are not limited to:
Remittances
Micropayments
Mobile Branches
Mobile Money
In addition to these services, one very powerful feature of the network is its Distributed Exchange. Users can liquidate/exchange their funds for other cryptocurrencies or fiat currencies using the platform's exchange anchors.
✅ Buy it on Binance ✅ Store it on Ledger Nano X
⚡️ Zilliqa (ZIL)
---
A Singapore-based project called Zilliqa is a strong contender for tackling the problem of scalability and has quickly established itself as one of the hottest coins of 2018. Then they went under the radar, mostly due to their own fault and missed deadlines.
The primary strength that Zilliqa brings to the table is that it is one of the first projects to successfully harness the power of sharding as a scaling solution. While other projects (including Ethereum) are planning to implement sharding, Zilliqa was among the first to demonstrate that it can really work.
Zilliqa is not just some generic fork like many other altcoins; this is a team that tries to really build something: Scilla programming language and sharding are best proofs for that. For this reason, Zilliqa deserves props up from the whole crypto community.
Sharding technology is of high importance, not only for Zilliqa but for the whole cryptocurrency industry. Should this scaling solution proves its value on Zilliqa's blockchain, it can be implemented on other networks which would lead to a huge breakthrough on one of the biggest pain points of the whole crypto world.
✅ Buy it on Binance ✅ Store it on Ledger Nano X
Conclusion of best crypto under 1 cent
---
No amount of reading or listening material can make up good research. And that is our first and foremost recommendation of top penny cryptocurrency 2021 – do your own research. Our suggestions should only serve you as pointers and one of the information sources you take into account while making your decision as to where to invest your money.
Be vigilant, don't trust anyone, and verify everything.

CaptainAltcoin's writers and guest post authors may or may not have a vested interest in any of the mentioned projects and businesses. None of the content on CaptainAltcoin is investment advice nor is it a replacement for advice from a certified financial planner. The views expressed in this article are those of the author and do not necessarily reflect the official policy or position of CaptainAltcoin.com