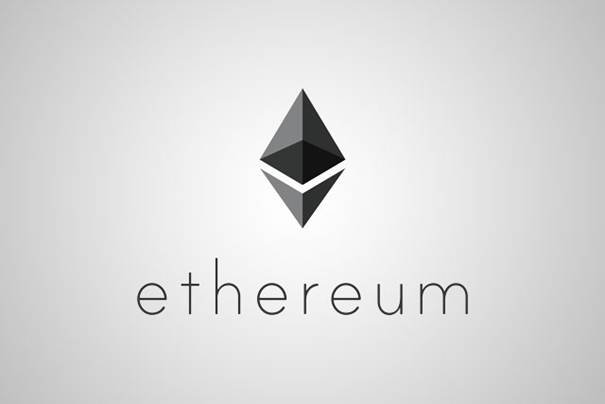 Ethereum is switching to Proof of Stake some time this or next year (with all the delays, hard to set a date). The Casper protocol has been formalized, the specification is complete, and now the implementation phase can begin. Depending on how long it takes to implement and test may determine how it all plays out.
The question is will it actually be worth it to stake Ether in the first place? Will people be able to do it securely? And what should you do to be ready for the staking?
Once Ethereum 2.0 launches, it will definitely join the ranks of the best crypto to stake, which you can see by clicking here.
What is Ethereum Staking?
The Hybrid Casper FFG will reportedly combine Proof-of-Work with Proof-of-Stake (PoS) consensus, with the goal of eventually transitioning to PoS. According to the EIP, one of the specifications of the update reduces the block reward for miners to 0.6 ETH from the current 3 ETH (Decrease of block rewards by 80% over a year).
~5% yearly interest for anyone who wanna freeze $1mln (1500eth) in Casper.
4% finders fee for anyone who discovers bad actors (slashing).
The minimum staking requirement is set at 32 ethers.
Yes, 32 ETH is the staking minimum in the sharding proposal.

— vitalik.eth (@VitalikButerin) June 2, 2018
One Redditor asked a question what should he do to be ready for the PoS on Ethereum and got a reply directly from Vitalik:
Get enough ETH.
Keep an eye out for testnets; they'll start coming in a couple of months. Participate in them to get a feel for what validating will feel like in practice.
Vitalik was also asked about a new hardware device called NeverSlash, that aims to protects validator nodes from being slashed. NeverSlash encodes the slashing conditions of Casper FFG into a Raspberry Pi. Instead of manually checking whether their vote violates the slashing conditions, validators can rely on NeverSlash to prevent them from casting that vote at all.
He called the device brilliant and expended on the whole idea of ethereum staking:
"The goal is to make staking highly accessible, as a default targeting laptops and ideally even phones (think used devices that you replace with new ones, that you then leave lying around your hope hooked up to a power source and home wifi).
The benefit of hardware devices like this is to provide an added layer of security; the hardware itself will just sign messages that your client provides, it will not be able to connect to the internet directly, the worst that it can do is require stop signing new messages, requiring you to log out and withdraw and re-deposit with a different key."
Read also:
How does ETH Staking Work?
Validators will need to run clients at a minimum and likely connect a beacon node to participate.
Your staked coins are held for a fixed term of 3, 6, 9, or 12 months in an Ethereum staking wallet that is in synch with a smart contract.
The amount of reward you will collect depends on the elapsed time – the longer you hold your coins in a staking wallet, the greater the reward will be.
The strength of the Ethereum staking network is commensurate to the amount of honestly staked ether. Staked coins are a sort of bond that vouches for the validity of new blocks. In exchange for this service, stakers/validators are being rewarded a fraction of the transaction fees on valid blocks. Casper confiscates staked ether in the event that a validator votes for an invalid block.
How much profit can I make from Ethereum staking?
Ethereum staking rewards will be earned on ether coins deposited in a smart contract on a validator node on the Ethereum Proof of Stake (PoS) blockchain network.
Profit from Staking = Validator Rewards + Network Fee
Validator Rewards — A reward for every block upon successful block creation.
Network Fee — Validators receive a cut of the transaction fees that people pay to use the network.
How to stake Ethereum?
In order to be part of staking crew on Ethereum 2.0, you'll need to install and run a validator node and lock up your ETH tokens in a deposit. This will allow you to participate in block creation: validator nodes will be selected to vote on new blocks semi-randomly. Other validators will then agree on the result to reach consensus.
Whatever the number ends up being, ETH holders will be able to band together in "Ethereum staking pools." – a similar joint enterprise as mining pools. You'll pitch in your desired amount of ether, join your peers in locking it down, and rake in dividends that are shared in proportion to the size of the deposit of each member in the Ethereum staking pool.
The amount of ETH in your staking wallet will determine how large your dividends will be.
ETH PoS: Staking Rewards
Ethereum team revealed a tool allowing potential chain validators to calculate annual gross and net returns, taking into account hardware and energy costs. Dubbed ETH 2.0 Calculator, the new web application is developed by Codefi Networks and first drafts can be seen here.
Stakingrewards.com, a popular staking calculator, approximates that ETH staking rewards will hover around 6.5% per year or 0.27 ETH for every 47 days and 22 hours.
Other experts like one senior ConsenSys executive expect that Ethereum 2.0 validators can see earnings from 4.6% to 10.3% as rewards for staking on an annual basis.
Ethereum Proof of Stake Date
Just as we all expected, there have been and still are a lot of delays and missed deadlines. ETH 2.0 was expected to hit the blockchain in January 2020 but was then postponed for Q2 of 2020. Now, that date is questionable as well, and it seems that the next Ethereum system-wide upgrade, Eth 2.0, will not launch in Q2 2020 as scheduled, but developers are still confident that the original network parameters will deploy in 2020.
In a particular Reddit discussion held on February 5, the Eth 2.0 team made several clarifications. The team said that the network would not launch until three clients can run testnets continuously for at least eight weeks. AMA participants included Eth 2.0 researchers Danny Ryan and Justin Drake together with Ethereum co-founder Vitalik Buterin. Drake wrote:
"I have 95% confidence we will launch in 2020."
Coinbase Custody will stake ETH for you

CaptainAltcoin's writers and guest post authors may or may not have a vested interest in any of the mentioned projects and businesses. None of the content on CaptainAltcoin is investment advice nor is it a replacement for advice from a certified financial planner. The views expressed in this article are those of the author and do not necessarily reflect the official policy or position of CaptainAltcoin.com