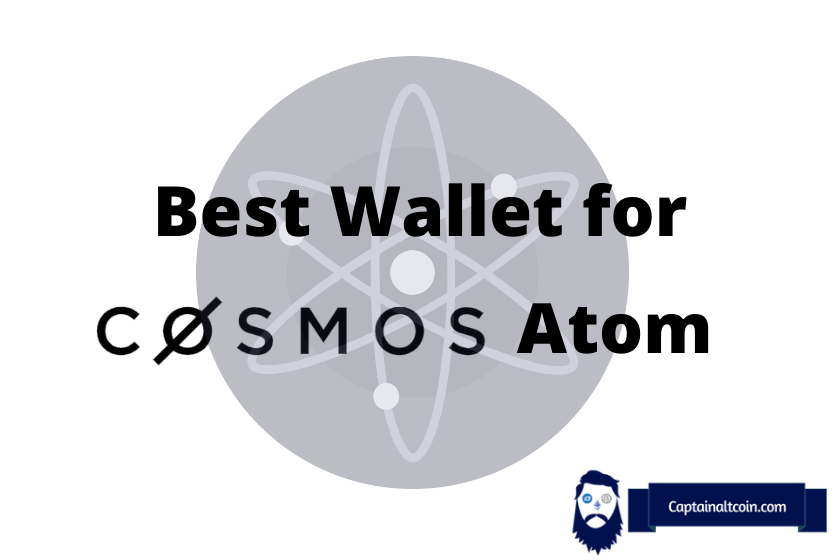 Are you looking for the best Cosmos wallet where you can store your ATOM tokens? If you do not know which Cosmos wallets are available on the market, their characteristics, and how they are used, then this article is the right place to get that informations.


To do anything on the Cosmos blockchain, you need ATOM tokens that are used as fuel for this network. That's why it's important to store your ATOM tokens properly, and so let's go deeper into this topic and see what the wallet options on the market that you can use are.
Best Wallets For Cosmos
---
Before we go into details of the best Cosmos wallets, let's have a quick look at 3 best options and after that, we will go not only though each of them more thoroughly, but some of Cosmos's native wallets as well.

High security
Supports a wide range of crypto assets
Atomic swap offers a viable alternative to crypto exchange
What is Cosmos blockchain?
---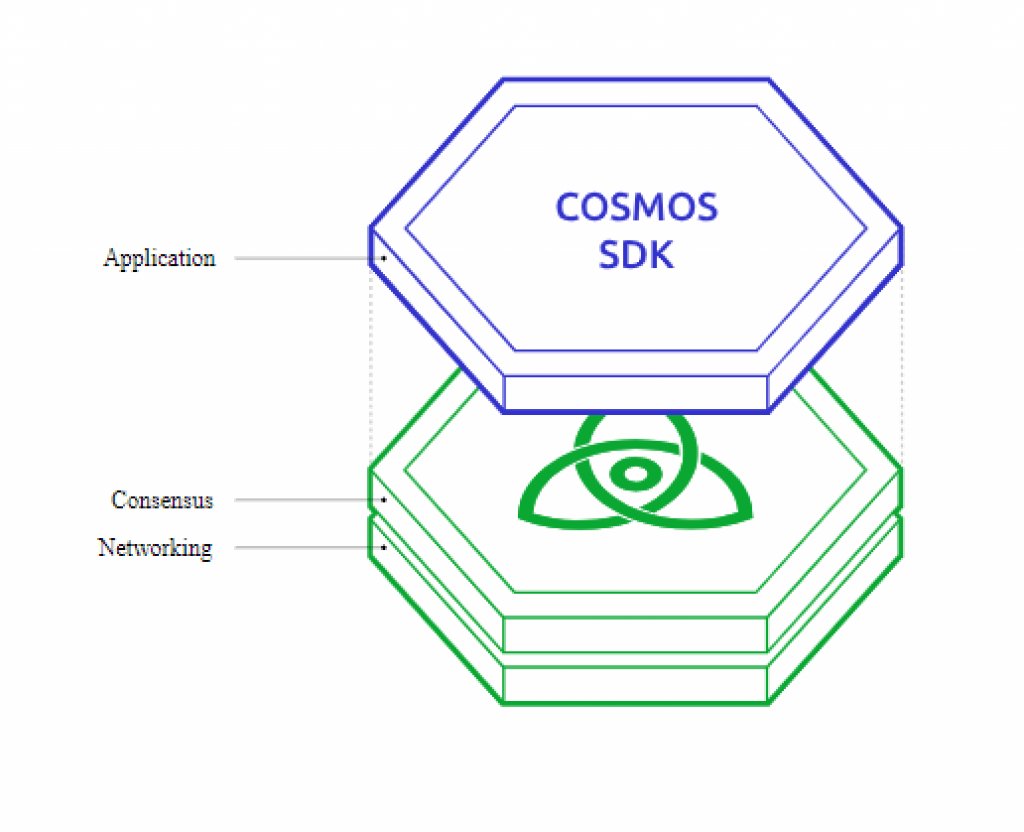 Cosmos network is combining the best ideas from Generation 1 blockchain (Bitcoin) and Generation 2 blockchains (like Ethereum, smart contracts, dApps) to create a Generation 3 blockchain that takes the best of both.
Cosmos (Blockchain 3.0) enables data exchanges between different blockchains. It is a decentralized network of independent parallel blockchains powered by BFT (Byzantine Fault Tolerant) consensus algorithms like Tendermint.
Through the Cosmos Network, the so-called "Internet of Blockchains," these blockchains can interoperate with each other.
Cosmos ecosystem will be built on top of three key parts:
· Tendermint Core
· ABCI (Application Blockchain Interface)
· Cosmos SDK
It is a unique blockchain fueled by a native cryptocurrency called ATOM. Cosmos' main objective is to integrate several blockchains into a single hub – the Cosmos Hub.
If you want to get to know the Cosmos network in more detail, you can do so by clicking here.
What Is The Best Cosmos Wallet? (ATOM)
---
Never forget, "It's not your keys; it's not your Bitcoin." This saying applies to both Bitcoin and other cryptocurrencies on the market, including Cosmos ATOM.
As long as you keep the funds on an exchange or in a wallet where a third party is involved, there is a chance that someone will steal them from you. Never forget that.
That is why it is very important to know the possibilities, advantages, and disadvantages of the wallet in which you keep your funds, to research the characteristics that suit you in that wallet, and only then start using that wallet.
As we said earlier, in this article, we will list the most popular wallets for Cosmos Atom, so let's get acquainted with them.
You can read additional information about the currently most popular, most used, and best wallets on the market for Bitcoin and cryptocurrencies by clicking here.
Cosmos (ATOM) native wallets
---
· Cosmostation Wallet (Desktop and Mobile)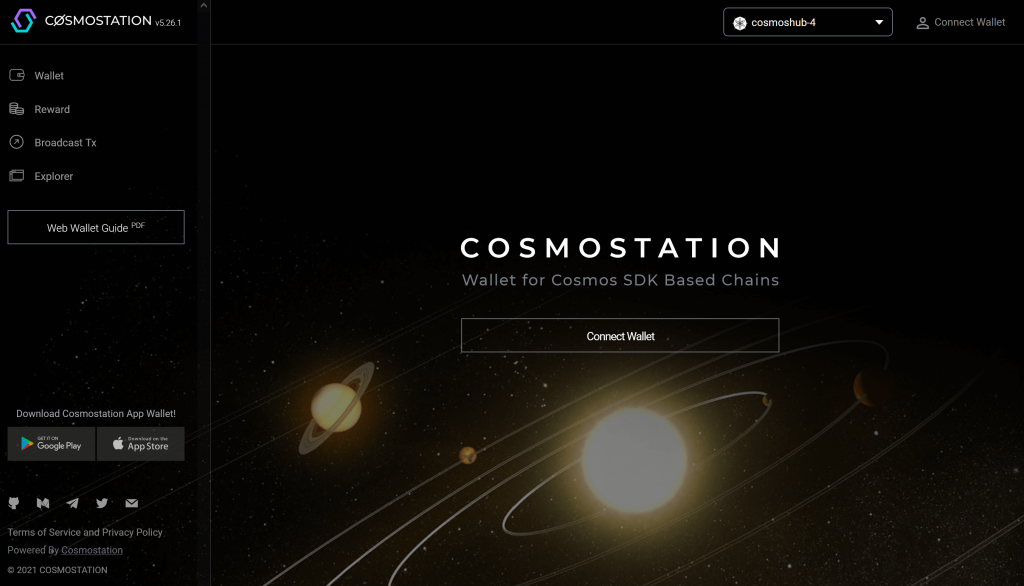 Cosmostation wallet is an excellent wallet with an ambitious team behind it that enables you to use it for all blockchains in the Cosmos network. It's available both for Android and iOS devices and as a desktop wallet. The wallet can be used for staking, claiming, and delegating rewards on the Cosmos ecosystem.
Cosmostation wallet is a decentralized wallet where the password and private keys are owned only by you. As we mentioned earlier, the password is essential because it keeps everything encrypted on your mobile or device. If someone gets this password along with physical access to your device, they will be able to steal your Cosmos (ATOM).
The wallet works as a universal wallet supporting ATOM, Terra, IRISnet, and other Tendermint-based blockchains. It is also compatible with Ledger devices.
· Wetez Wallet (Mobile Wallet)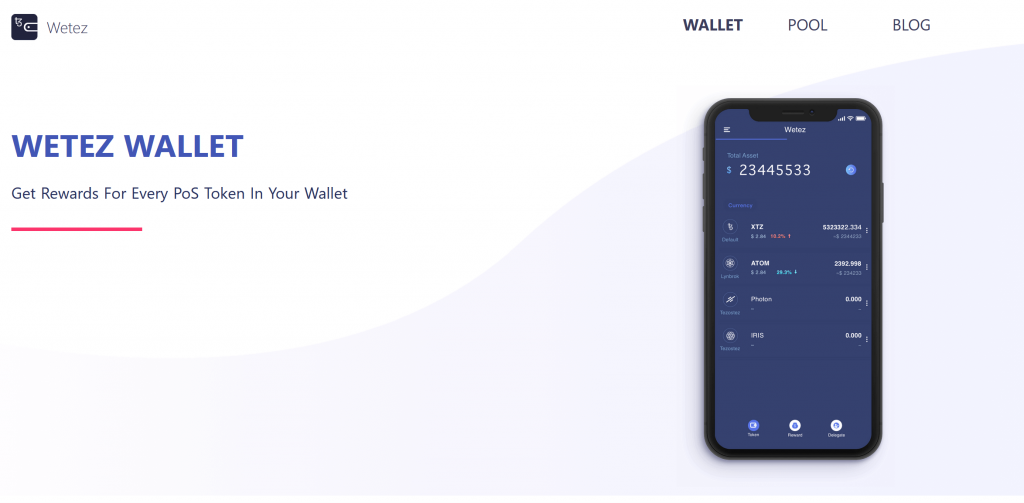 Wetez wallet is a custodial multi-chain mobile wallet that was involved in the earlier development of tools for the Cosmos network. Wetez wallet is a multi-blockchain wallet that allows you to store, stake, send and receive ATOM/XTZ/IRIS tokens.
The wallet currently supports more than 20 different digital assets, and more are in development. Wetez also provides a pretty slick interface to its users, and the app is available for Android and iOS devices. Reviews on the user experience of the app are excellent.
But there is a significant downside of the Wetez wallet. It is not open-source. So, if you are interested in checking the code, you can't do that.
· imToken Wallet (Mobile Wallet)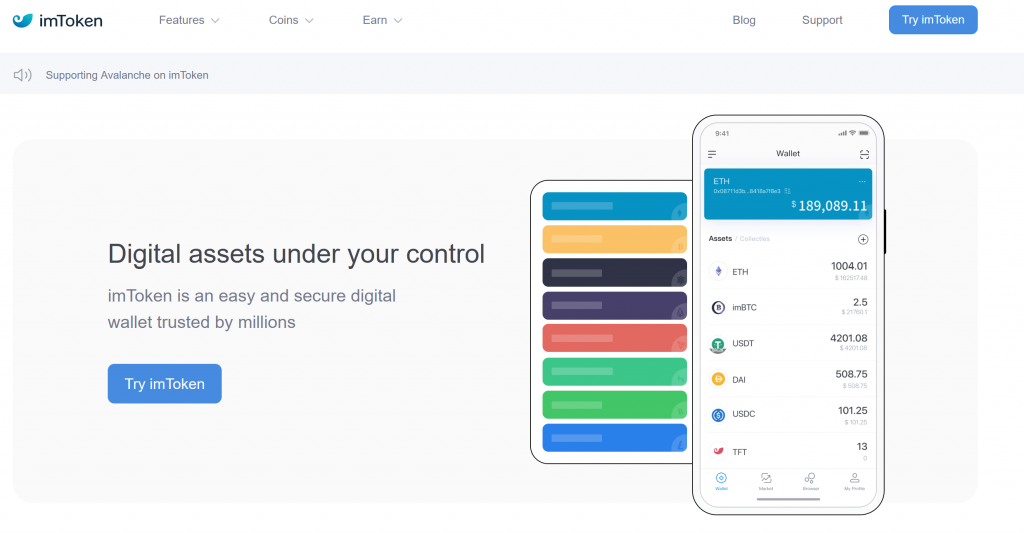 imToken wallet is a mobile wallet that is available for Android and iOS devices. It supports ATOM, BTC, ETH, EOS, TRX, CKB, BCH, LTC, DOT, KSM, FIL, and many other crypto assets and allows multi-chain asset management.
imToken wallet is only available as a mobile app and has a built-in exchange. The wallet has a simple design, with an excellent user experience that is easy to understand and use.
The wallet is decentralized and does not store your private keys, mnemonic phrases, and keystore.
· Keplr Wallet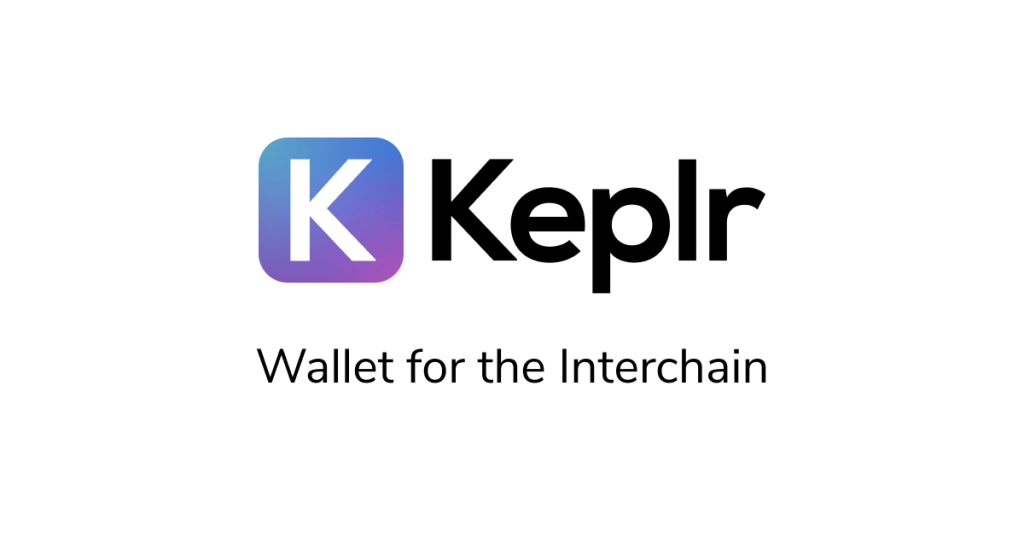 Keplr wallet has a simple and elegant design enabling you to send, receive and stake your ATOM and other digital assets. It is an open-source browser extension wallet that supports the Cosmos ecosystem. The extension for the Keplr wallet is supported only on Google Chrome.
Keplr is an easy wallet for both beginners and experienced crypto enthusiasts. The possibility to access all Cosmos DApps using just this wallet on Cosmos is the main aim of the creators of this wallet.
The Keplr extension supports transfers or staking for:
Cosmos Hub
Kava
Secret Network
Akash
Starname
Sifchain
CertiK
IRISnet
Regen Network
Cyber
Straightedge
Multi-currency crypto wallets that support ATOM
---
Ledger Nano X
---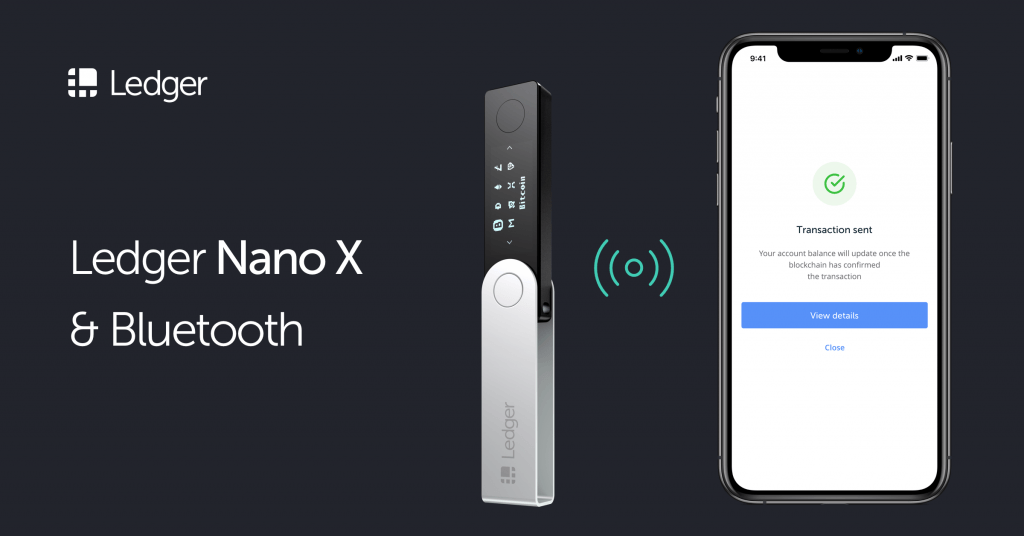 One of the few wallets that don't need an introduction is definitely Ledger Nano X.
Ledger Nano X is a hardware wallet with a smooth design and exceptional security that allows you to store 1000+ digital currencies. It supports the Cosmos network and claims to be 100% safe, even on a malware-infected device. This wallet is an excellent device for you to store your ATOM tokens.
The private keys stored on this hardware wallet never leave the device, and security features such as PIN code, passphrase, and seed backup are all included.
Unlike its predecessor, Nano S, Ledger Nano X supports Bluetooth, allowing you to connect with your Android and iOS devices. Additionally, if you use Ledger Nano X with Lunie wallet, you can stake ATOM tokens on Ledger and governance Cosmos network.
But there are two, let's call it, downsides to this hardware wallet:
· First – the price, which can go up to $120,
· Second – it isn't the most user-friendly option.
You can read more about the details of this exceptional hardware wallet by clicking here.
Trust Wallet
---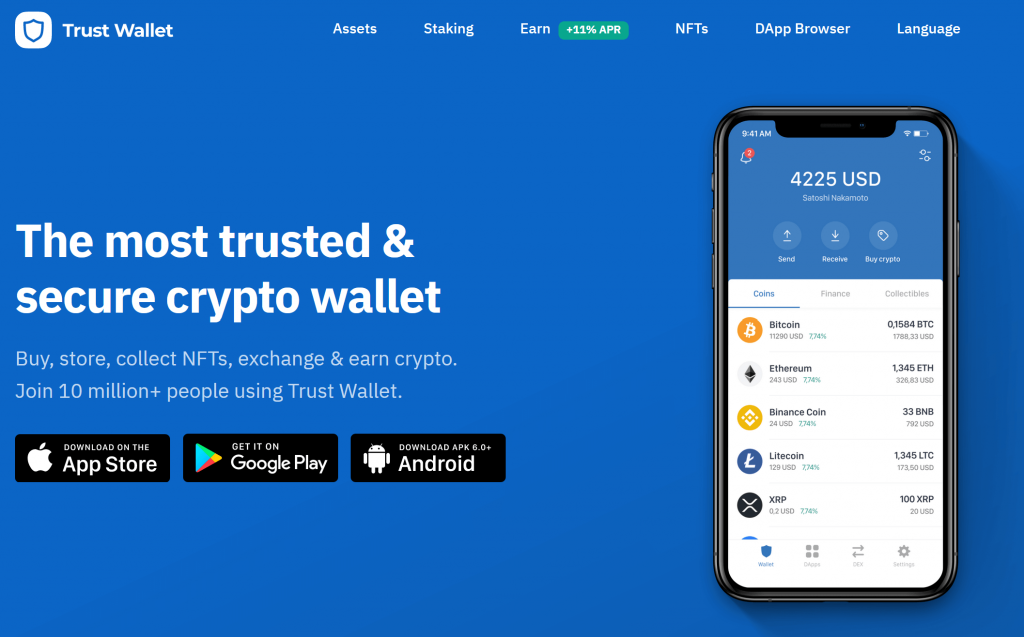 If you are looking for a simple, all-in-one option, then Trust Wallet is a perfect choice for you.
It is a fully open-source, trendy mobile wallet, with versions available for both Android and Apple users, and it is the official wallet of the Binance exchange. With this wallet, private keys and seed phrases never leave a device.
It is compatible with the Binance DEX, which gives you access to easy trading. You can purchase Cosmos ATOM directly from Trust Wallet, which is highly convenient.
The interface of Trust Wallet is straightforward in each step of use, very light, which makes this mobile wallet a convenient app.
One downside is that Trust Wallet does not have a desktop version.
Atomic Wallet
---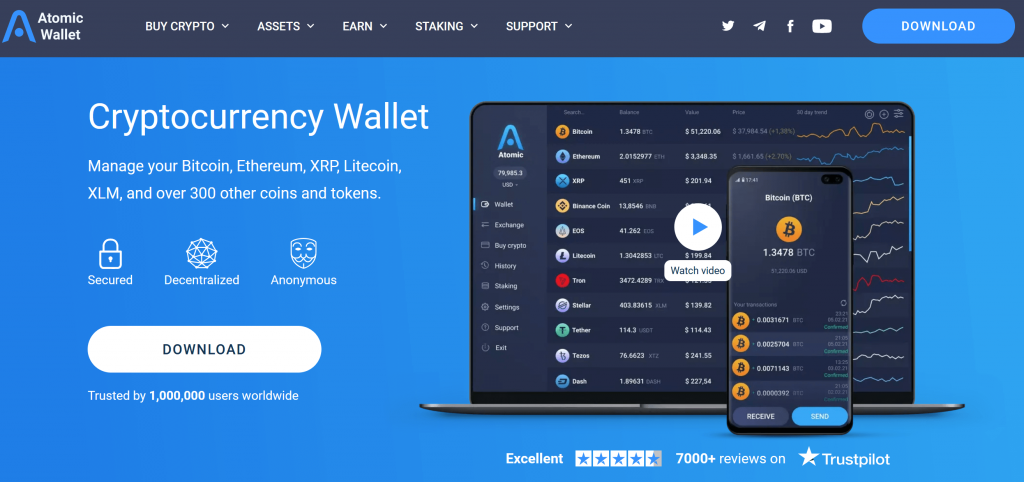 Atomic Wallet has been around for a long time, and it is one of the well-known wallets for Cosmos ATOM and other digital assets.
It is a non-custodial, open-source wallet, available as a mobile and desktop app for Android and iOS devices. The desktop app is available for Windows, MacOS, Fedora, Debian and Ubuntu.
Atomic Wallet comes with a cross-chain Atomic Swap technology. It supports 300+ different cryptocurrencies and all major blockchains. You can exchange various cryptocurrencies between each other within the wallet without the need for a centralized third party.
This wallet has a modern, easy-to-use interface, designed to be extremely user-friendly. Overall, Atomic Wallet is a simple yet powerful product.
You can read a full review of the Atomic Wallet by clicking here.
Guarda Wallet
---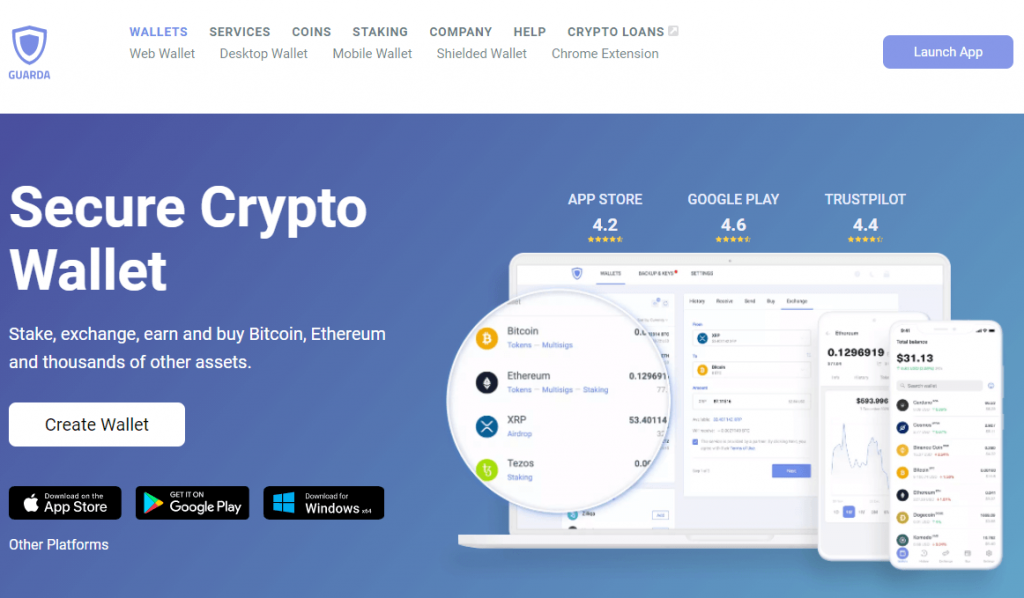 Guarda Wallet is a lightweight non-custodial digital asset storage available for Android & Apple iOS, desktop, and also as a web browser via their extension.
You can use the wallet to store the most popular and well-known currencies, as Guarda Wallet supports various blockchains and a vast number of tokens. Among other currencies, this wallet supports Bitcoin, Ethereum (+ERC20 tokens), Zcash, XMR, etc.
With this wallet, you remain in control of your keys at all times, and your assets cannot be used by anyone else. Like other mobile wallets we mentioned above, the keys to your funds are secured and encrypted on your device.
The interface of this wallet is similar to the Trust Wallet's interface, which means it is clean, bright, elegant, and easy to use.
Lunie (Web and Mobile Wallet)
---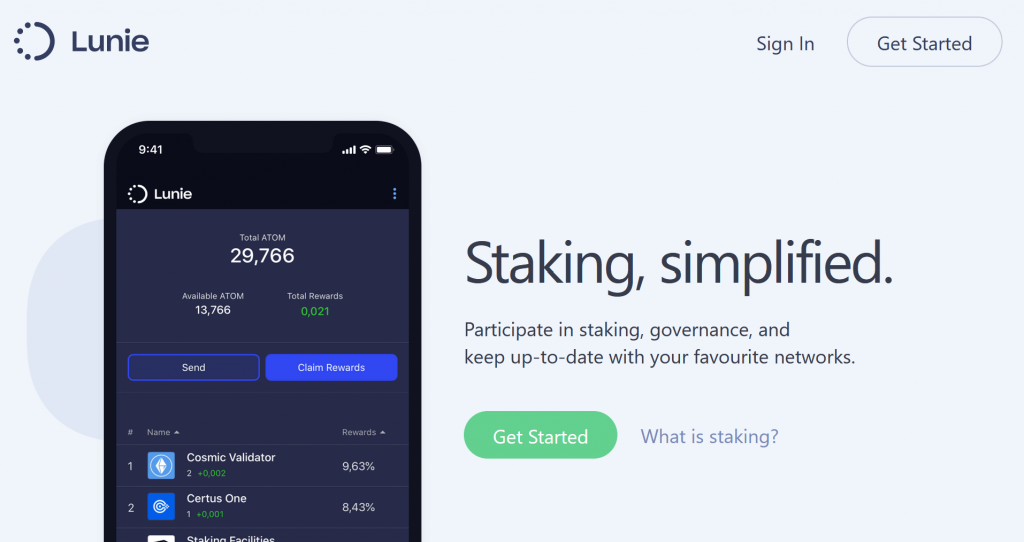 Lunie Wallet is one of the best-in-class platforms for non-custodial staking. It is a fully open-source, secure, independent wallet developed by the Cosmos team members.
It is possibly best suited to access the extensive benefits of the Cosmos network. The wallet can be used for storage and for the staking of Cosmos ATOM tokens.
Lunie Wallet has an easy-to-use interface, modern design, and it is extremely user-friendly. If you are a new crypto user, you will be able to easily manage your ATOM tokens in this wallet. The wallet is a non-custodial wallet where the private key and seed phrase is owned only by you.
FAQs
---
Read also:
What Is Cosmos Network (ATOM)

CaptainAltcoin's writers and guest post authors may or may not have a vested interest in any of the mentioned projects and businesses. None of the content on CaptainAltcoin is investment advice nor is it a replacement for advice from a certified financial planner. The views expressed in this article are those of the author and do not necessarily reflect the official policy or position of CaptainAltcoin.com