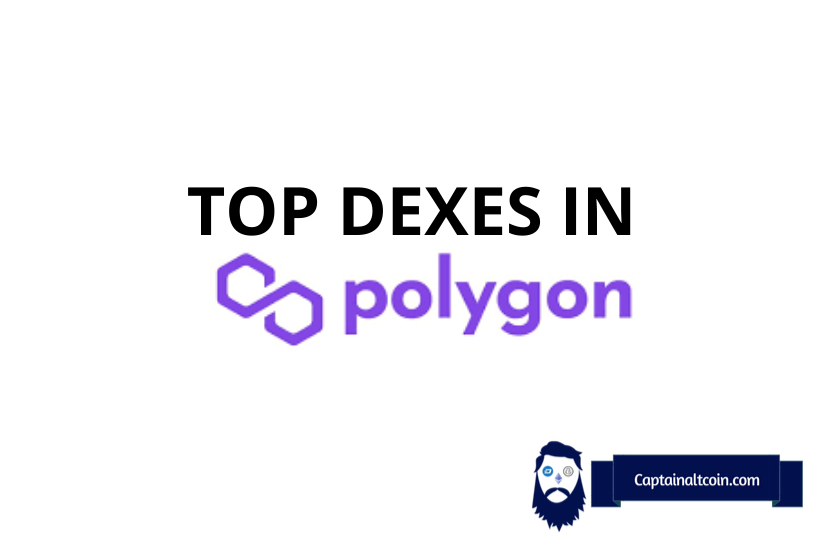 The Polygon network (formerly Matic) is an innovative platform that combines the best of Ethereum and sovereign blockchains into a full-fledged multi-chain system. While being cheaper and faster to use, it doesn't compromise the security and interoperability that the Ethereum platform offers.
For this reason, it is favored by a growing number of developers who have built qualitative decentralized exchanges(DEXes) on top of the Polygon network. In this article, you'll get an overview of five of the top DEXes on Polygon and which one is right for you. Let's start
THE TOP FIVE
---
QUICKSWAP – DEX & DEX Aggregator Platform
---
This is an automated market maker(AMM) on the Polygon network. It's essentially a fork of Uniswap with an almost identical look, feel, and experience. It makes it easier to trade between different assets by using liquidity pools instead of direct sellers and orderbooks.
In addition to allowing users to swap cryptos and create liquidity pools, QuickSwap also has a built-in feature for staking liquidity pool tokens (LP). Moreover, it provides a smart contract-based system for determining prices automatically.
The significant difference between the two is that Quickswap utilizes the speed and low fees offered by the polygon network. This is also the reason why it has become increasingly popular of late, with a TVL(Total Value Locked) of $780.74 Million at the time of writing.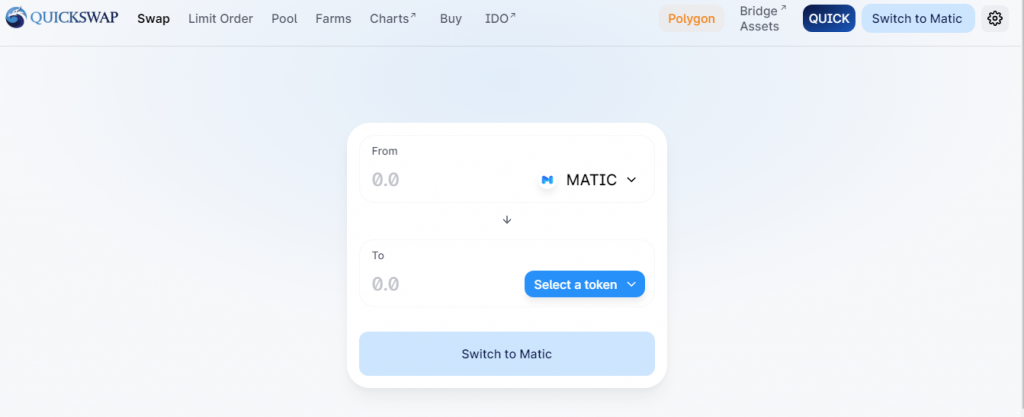 Read also:
SUSHISWAP
---
Sushiswap is another fork of Uniswap but with a key difference: It has its own governance token – SUSHI. This token entitles holders to governance rights and to get a portion of the fees paid to the protocol. Put in simple terms, SUSHI holders 'own' the protocol and can pass motions on changes they want to be made to the protocol. Even though Uniswap eventually developed its own token, that was after SUSHI was launched.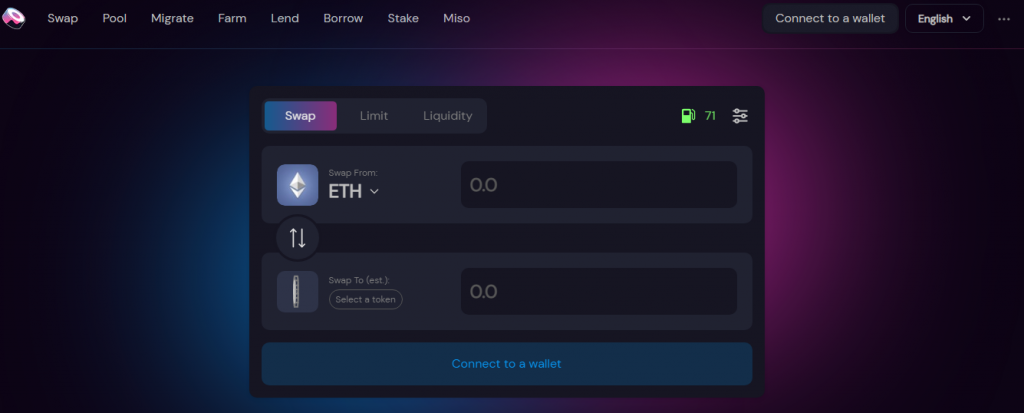 Even though it originated on the Ethereum chain, Sushiswap announced on May 7, 2021, that the protocol is now available on the Polygon network. Users need to go to the Sushiswap website and switch the network over to Polygon to enjoy the benefits of the Polygon network on Sushiswap. At the time of writing, Sushiswap has a massive TVL of $5.04 Billion
FIREBIRD FINANCE
---
Firebird finance is a decentralized finance platform built on the Polygon and BSC blockchains designed to help traders and yield farmers maximize their earnings and optimize the DeFi user experience. It is a three-in-one combo of an exchange, a yield aggregator, and a vault platform.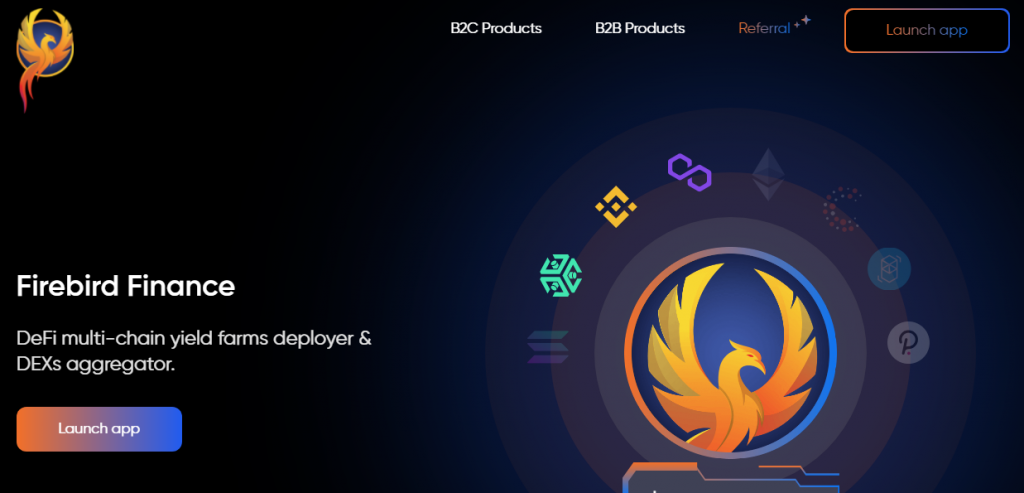 Its features include a swap page which is an AMM(Automated Market Maker) with yield farming features, a oneswap page which is an AMM for stablecoins, a vault where you can stake and auto-compound for maximum rewards, and a staking feature for locked staking of its native token, HOPE.
It also has a feature called 'farms-as-a-service', a technology that allows any project to create their yield farms on the platform in a matter of minutes. At the time of writing, firebird finance has a TVL of $4.79M
POLYCAT FINANCE
---
This is one of the latest DeFi applications to arrive on the Polygon network. Even though it's relatively new, it has already amassed an impressive $21.08 Million in TVL because of a few unique features:
IFO: Polycat Finance is one of the first platforms on Polygon to offer initial farm offerings. This allows eager investors to get in at ground level on new farming opportunities.
BURNING VAULT: The polycat platform stakes the deposit fees from its farms and pools and uses them all to buy and burn FISH, its native token. It also burns 5% of the FISH gotten as profits from all other vaults. This deflationary mechanism is attractive to investors.
FISH TANKS: It's a service that Polycat Finance offers in which users can stake FISH to earn GBTS, the native token of Gembites – a decentralized casino developed on the Polygon network.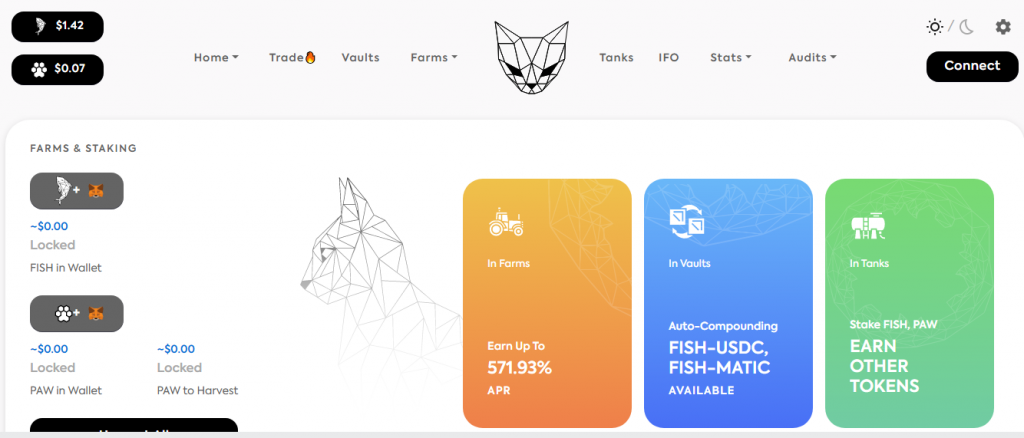 In addition, the fact that there can only ever be 3 million FISH tokens makes this DEX more attractive to investors.
POLYDEX
---
Polydex is Cryption Network's decentralized exchange which was launched on August 5, 2021. It looks to transform the traditional DEX space with its seamless user experience and gasless transactions. It also offers a unique, rewarding interface modified from Yield farming which is known as elastic yield farming.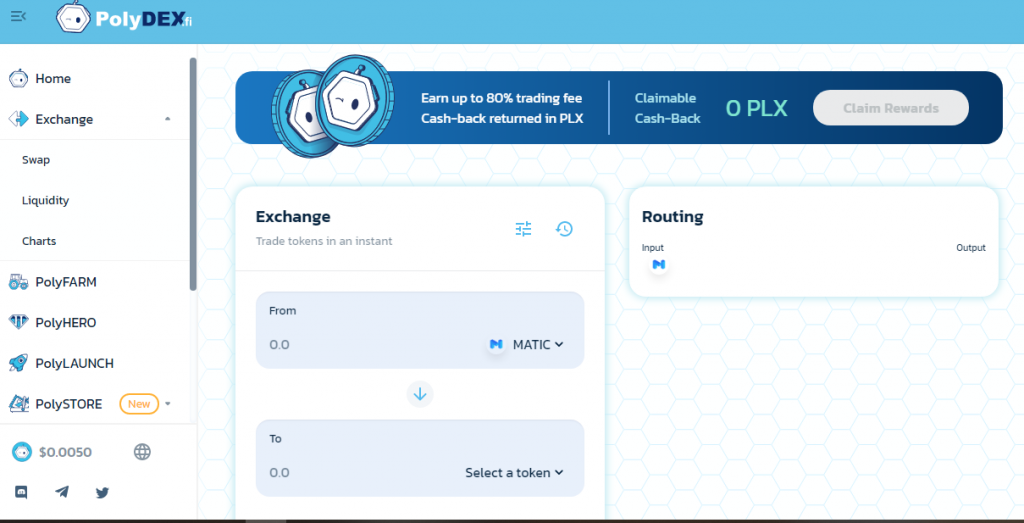 Just as Quickswap is a 100% fork of Uniswap, Polydex is a 100% fork of Pancake swap. Thus it makes use of the faster transaction times and lack of congestion that the Polygon network offers. Currently, this decentralized exchange has a TVL of $4.4 Million and counting.
In addition to the above features, it also aims to be the preferred platform that supports multi-chain IDOs(Initial Dex offerings) and IFOs(Initial farm offerings). It also offers a lottery jackpot called Polyto, which makes use of the PLX token, its native token
CONCLUSION
---
With a TVL of $8.8Billion, the Polygon network is still expanding with the passing of each day. More and more DEXes are being deployed on it. The innovation is breathtaking, and the competition is fierce. I hope this comparative analysis of the top five DEXes on the network will guide you to knowing which one fits your style.
FREQUENTLY ASKED QUESTIONS
---

CaptainAltcoin's writers and guest post authors may or may not have a vested interest in any of the mentioned projects and businesses. None of the content on CaptainAltcoin is investment advice nor is it a replacement for advice from a certified financial planner. The views expressed in this article are those of the author and do not necessarily reflect the official policy or position of CaptainAltcoin.com