TradingView is a web-based trading software that brings traders together using a unified app, created with the collaboration between developers and expert traders. Taking advantage of the advancements in web technology, TradingView now shows traders hundreds of global stocks, currencies as well as cryptocurrencies, accompanied with intelligent drawing tools that comprise of more than a hundred indicators for better calculating.
Here is our full TradingView review.
TradingView uses the proprietary Pine Script language, which allows traders to create their own indicators for their own use, or modify existing indicators to suit their needs. Members can upload their own script onto TradingView's public script library for others to use.
While there are a few free features for the public, one can gain access to more features and data with a subscription for $14.95 to $59.95 a month, such as volume profile indicators and multiple enhanced watchlists. TradingView has a default paper trading system within its app, but a user can also link it to a brokerage account with several brokers, one of them being Tradestation.
That being said, although TradingView already has many features, there are still other trading software that can rival it. Here, we have listed some of the best alternatives to TradingView for your use.
What Are The Best TradingView Alternatives?
---
Before we go into details, we would like to share with you a quick look at the 3 best TradingView alternatives. After that, we will go through each of these and some of their competitors in detail.
TradingView Alternatives – Top 5
---
Coinigy
---
Founded in 2014, Coinigy is a trading platform with a key focus on cryptocurrency. Based in Milwaukee, Wisconsin, it gives investors the ability to manage over 45 exchanges on its platform, providing users with data across all the exchanges consolidated in a single location. This allows investors to easily spot differences in exchange rates of different cryptocurrencies and use arbitrage to their advantage.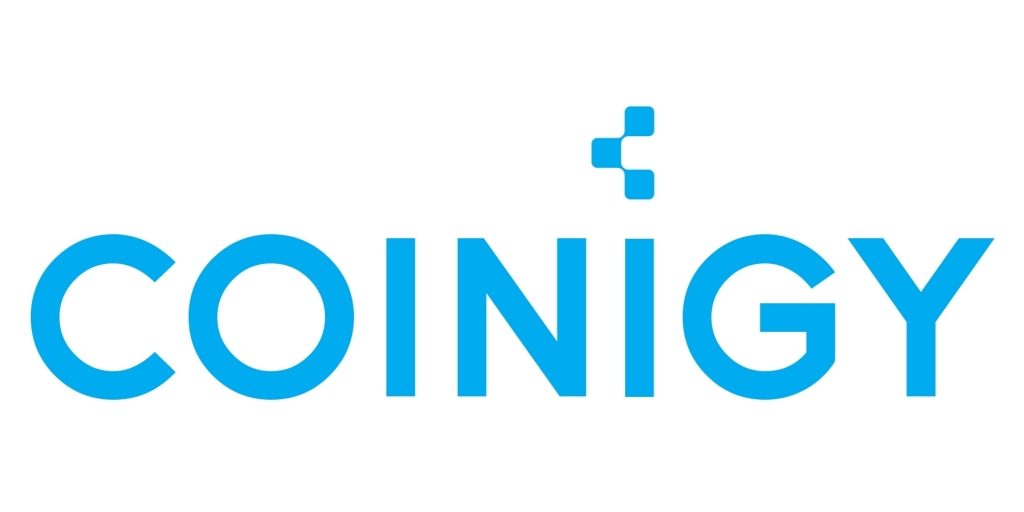 Like the other trading services, Coinigy also offers a large variety of indicators, chart generators, and instant price updates. These data can be shortlisted to a specific time range for monitoring. One can also create their own indicators which are saved to the platform for future use, although it seems that Coinigy restricts sharing of such indicators.
Rather than switching between different services to facilitate one's trading, it allows users to link their trading accounts to Coinigy using an application programming interface (API), therefore creating a unified system for trading and planning of investments.
Two main features of Coinigy are their app ArbMatrix and cryptocurrency update cum news site Newswire. ArbMatrix shows traders the best arbitrage opportunities by displaying various exchanges of different traders in the form of a grid. While accounts are given for free to new users, which includes access to the provided indicators and charts for 30 days, this can be extended for users who pay for the pro version of Coinigy for as long as they want. A year of subscription is more affordable than a month of subscription.
Here is a full Coinigy review.
CryptoView
---
The CryptoView app allows you to trade cryptocurrencies across various exchange platforms, including Binance, Bitfinex, Coinbase Pro, Kraken, KuCoin, Poloniex, Shapeshift, Upbit, Gemini, HitBTC, Huobi Global, OKEx, CEX.IO, Gatehub, CoinEgg, Changelly, Cryptopia, Livecoin, Mercatox, Yobit, YoBit, BTC38 etc.
Aside of this, CryptoView also offers a crypto investment tracker that will help investors keep track on their investments in the market. The tool is available for both iOS and Android devices.
How Does it Work?
CryptoView has been designed with simplicity as its main goal. This means users can easily navigate through different features without having to go into deep technical details about how each feature works. For example, when opening an account, there are only two steps: 1) Sign up; 2) Deposit funds. After signing up, users have access to three tabs: "Portfolio", "Trading" and "Investment Tracker". Each tab contains specific information regarding your current holdings or planned trades.
CryptoView also features a multi-source news aggregator (more than 20 major crypto outlets), crypto events calendar and an outstanding interface allowing endless customizations.
CryptoView never stores users' funds. All transactions happen instantly via API calls on exchanges and the tool does not have access to withdrawal or transfer function.
Features & Benefits
Multi-currency support
Trade multiple coins simultaneously
Track real time prices
Realtime charts
Customizable UI
Trading alerts
News aggregation
Exchange rate conversion
Portfolio management
Investment tracking
Market analysis tools
Some of the functionalities of the integration include recurring buys, reminder emails to purchase specific assets and even entering buy/sell orders when top influencers on Crypto Twitter tweet about their upcoming moves, for example.
Overall, I think CryptoView is one of those apps which could be useful if you want to invest in digital currencies but don't know where to start from.
In addition, the app provides some great insights such as price trends over time, historical data, and other relevant metrics.
I would recommend checking out the demo version first before making any purchases. You can download the free trial here.
Positive
Easy navigation between accounts
Great user experience
Wide range of supported exchanges
Good for hunting upcoming low-cap coins
TrendSpider
---
TrendSpider is yet another trading analysis software developed back in 2016 to allow users to improve their plans and allow for consistent analysis by minimising trading errors. They have since evolved into a multinational company with over 4,000 users across the globe.


Founded in 2016, TrendSpider was meant to help ease the constant agonizing pain of planning a strategy to earn the most profits from stocks, especially due to how volatile stocks can be. It has a magnificent number of technical analysis tools that are fine-tuned to help traders search and plan their trades, with ease and accuracy.
Trendspider is more suitable for users who have basic knowledge of how trading works. To help users most efficiently, Trendspider tracks market trends, and through that, it can generate dynamic watch lists using the Market Scanner, in which the scanning time frame can be changed from 1 day to 1 month.
There are several dozen built-in scanners, but you can also create your own personalised scanner for your own use. Real-time market data and 20+ years of historical data are included are currently the perks available for free. For better syncing between clients, any scanners and personalisation made in your account will be saved to the cloud, which you can access any time from the web.
TrendSpider's charting package includes the ability to backtest (for Premium and Elite customers) the customised strategies that other users have created. Subscriptions range from $33-$97 per month, with discounts if users purchase a prepaid annual plan instead.
GoCharting
---
As its name suggests, GoCharting is a trading platform that mainly focuses on creating real-time advanced charts. GoCharting monitors more than 100 cryptocurrencies and 20,000 cryptocurrency pairs, making GoCharting one of the few services with such a wide coverage of the cryptocurrency economy.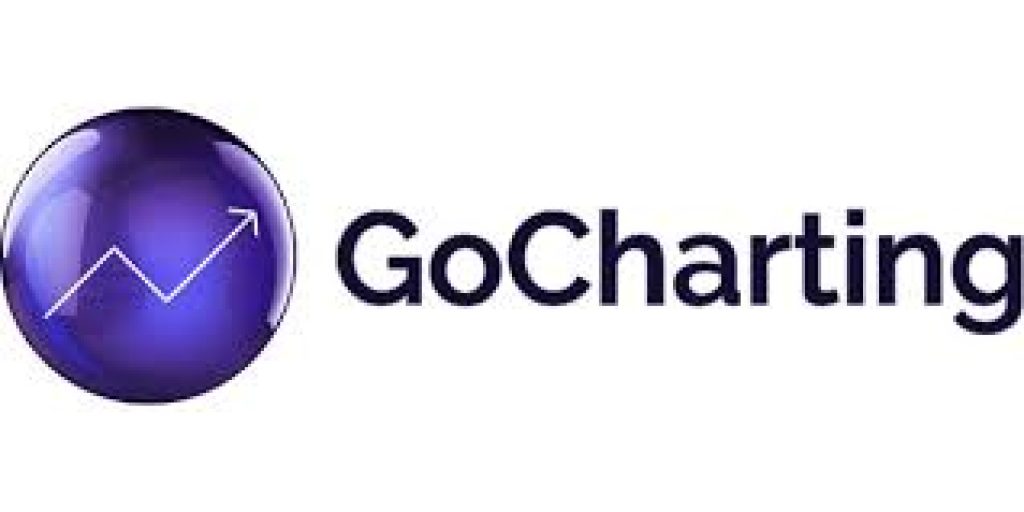 GoCharting's app can create many types of charts to complement one's trading needs, such as imbalance charts, session, composite, and fixed volume profile, all of these in real-time. However, while to focus of GoCharting is having tick-by-tick performance charting, they also include other features like more than 150 indicators and drawing tools to complement the usage of charts in GoCharting.
Other forms of analysis that GoCharting automatically calculates is market and volume profile charts, and DOM charts, and price ladders. Since it uses the open-source Golang and its own proprietary charting tools, a user can plot any graphs from the data, included but not limited to the spline, line, and area graphs. This tool is just a binary independent with any other lib or environment.)
As this is a very resource-consuming project, profits are needed to keep the service running, so GoCharting has Silver and Gold memberships, which includes features like extra graphs when compared to the free membership.
Read also:
TabTrader
---
TabTrader is a mobile-only app that serves as a mobile trading terminal for exchanging cryptocurrency. It is meant for those who are experienced with trading to an extent.


It will be able to benefit people who conduct trading regularly, as by connecting your accounts to TabTrader, you will be able to track all your stocks and keep a portfolio that summarizes the activity of all your linked accounts. Besides, you will be able to get stock performance and price and data analysis provided by TabTrader. Given that it is a mobile app, a lock can be enabled on the app to prevent outsiders from hijacking your trading app.
Most of the app's features are DIY; that is, you will be able to add your own pairs and exchanges, for example. TabTrader is by far, one of the most used portfolio trackers for trading cryptocurrency, given how easy it is to add accounts and track them using TabTrader's services.
TabTrader also has a pro version which costs about USD 10 a month and has discounts if purchased on an annual basis.
Tradelize
---
Tradelize is a suite that contains 3 apps: Tradelize Traders' Network, Tradelize Terminal, and Tradelize Mobile App.


Tradelize Traders' Network is more of a social sharing site than a cryptocurrency exchanging app. It mainly connects traders to discuss with both amateurs and experts on ways to increase trade profits. A trader's profile will be continuously monitored to display the performance of his trading behaviour via a rating.
This is done by adding an API key that connects Tradelize Traders' Network to an account where a trader conducts exchanges. Amateurs will be able to follow and learn from the trading habits of experts, which in turn benefits everyone on the network. It is much compared to LinkedIn but for trading.
Tradelize Crypto Terminal is like many of the terminals listed here; it supports trading from many prominent crypto exchanges and cryptocurrency trading pairs. Through Tradelize Crypto Terminal, traders will be able to make prompt decisions on making transactions on the spot, or in derivate and futures.
There is also an Arbitrage Finder for those who are much more experienced to clinch opportunities in trading at the best prices. There is also a sub-account manager for traders to manage small accounts under Tradelize. They can be used to sell and buy stocks, and they can easily be managed at one go with the Order Monitor window.
The mobile app for Tradelize has fewer features than the Crypto Terminal. As with all mobile apps, there would be fewer functionalities to improve the performance of such apps on phones. However, the mobile app remains somewhat useful, as one can work on his trades and track stock orders, for example, while on the go.
Conclusion
---
These services are the top 5 alternatives to TradingView that we recommend. If you are an "always on the go" trader, you should pick TabTrader as it has the best functionalities for a mobile trading app, and you will not need to have a laptop opened around just for you to trade stocks.
However, if you want a connected ecosystem to increase your efficiency in discussing and finding stocks to buy and trade, Tradelize is the best option for you. If you are a very seasoned trader, you should give Coinigy a shot as it encompasses many features such as "Arbmatrix" that only experts would be able to utilize fully.

CaptainAltcoin's writers and guest post authors may or may not have a vested interest in any of the mentioned projects and businesses. None of the content on CaptainAltcoin is investment advice nor is it a replacement for advice from a certified financial planner. The views expressed in this article are those of the author and do not necessarily reflect the official policy or position of CaptainAltcoin.com