TradingView Review [2021] – Is TradingView Worth It?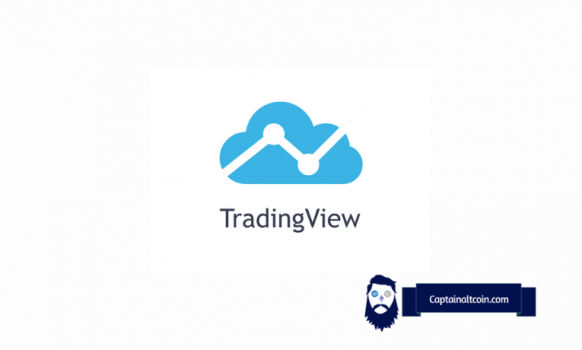 TradingView Review [2021] – Is TradingView Worth It?
Social network for traders
Many features available for free
Excellent mobile apps for both iOS and Android
Live video streaming of real trades
Free trial is full-featured to test out
TradingView is a trading and social networking platform surrounding the activity of market trading. It aims to bring traders together to show off their skills, methods, trading ideas in order to help each other and create a more interactive community. Through this, TradingView markets itself as a service for both experienced and inexperienced traders as the technological analysis, advice, and expertise make it accessible, usable and understandable for even the more inexperienced traders.
TradingView Features
| | |
| --- | --- |
| Price | $0-59.95/month |
| Charting | Yes |
| Research and Analysis | Yes |
| Notifications and Alerts | Yes |
| Access | Web, iOS, Android |
| Customer Service | Live Chat: 24/7 |
| Promotions | None |
Bottom Line Upfront

It is one of the most popular charting tools on the market. It is extremely popular among crypto traders even though direct crypto trading is very limited on the platform.
Free account is good enough for newbies but if you plan to trade at least at a semi-professional level, you will need on of the paid pro plans.


Services Offered
---
TradingView provide charts and other economic information on a range of different financial instruments, this allows users to inspect these charts and make decisions based on the data they are viewing. The quality and detail of this information increases with different plans they provide, by paying for a better plan, they provide the user with more flexibility and options regarding their TradingView experience.
Another service offered by TradingView is their social media platform, this allows users to interact, share opinions, and discuss where they think the market will go. This allows for traders to make more educated decisions when studying the markets. This is especially helpful to newer traders as they can hear from experienced traders and economists, benefitting from their years of experience and wisdom in the trading space.
How Does TradingView Work?
---
TradingView works by giving traders the chance to interact with eachother rather than studying charts all alone. This creates an environment where ideas are shared between one-another, these idea's results can be evaluated, and traders can reflect on their accuracy. This system results in a community feeding off each other's ideas and analysing trends together rather than alone, eliminating the need for hours and hours of painful technical analysis.
This system has been so successful in fact, that over 31 million charts have been created by users within the platform!
Indicators and Charts
---
TradingView's charts are one of their biggest strengths. Not only do they present some of the sleekest and most modern-looking charts out there, but they are also some of the most smooth and easy-to-use graphs available, with quick and seamless zooming, they are a jitter-less experience which can't be said for most charting programs.
The good stuff doesn't end there either. Rather than providing a clunky drop-down box of indicators, they have their own section which you can scroll through, providing a wide range of indicators, provided by TradingView themselves and members of the community.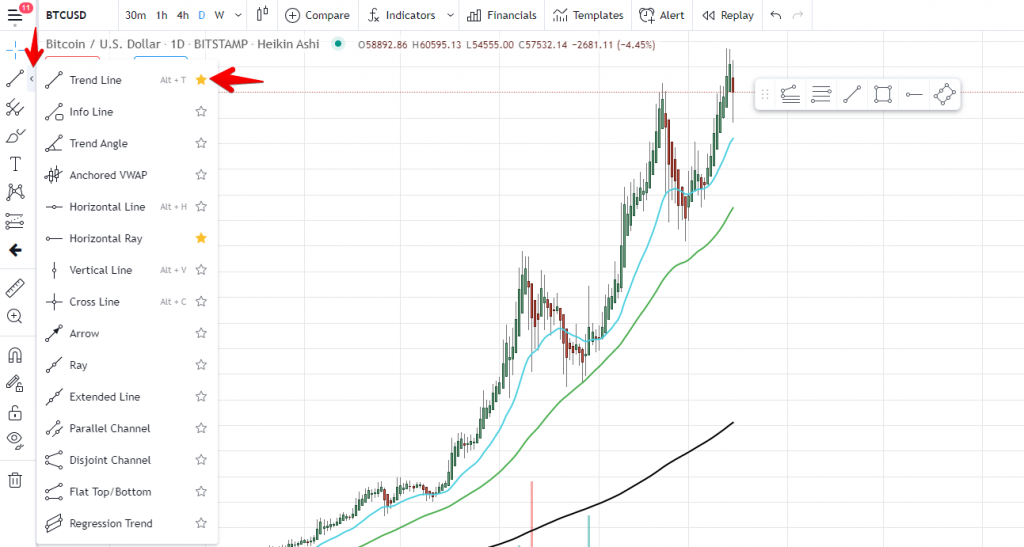 Drawing Tools
---
Another great part of TradingView is their drawing tools, featuring a huge range of different tools that enable you to effectively analyse a market, it is a much better platform for examination than some of TradingView's rivals, who let you draw little more than a few straight lines.
Read also:
TradingView Alerts: You don't have to watch the
markets 24/5
---
In order to let you sit-back and keep your mind at ease whilst you aren't studying financial movements, TradingView offers an alerts service so that you don't need to search for those price points you've been waiting for.
By setting market alerts, you can receive instant notifications when a market of your choosing becomes beneficial to you, keeping you up-to-date without even being at your computer, as they can come to you straight through their mobile app!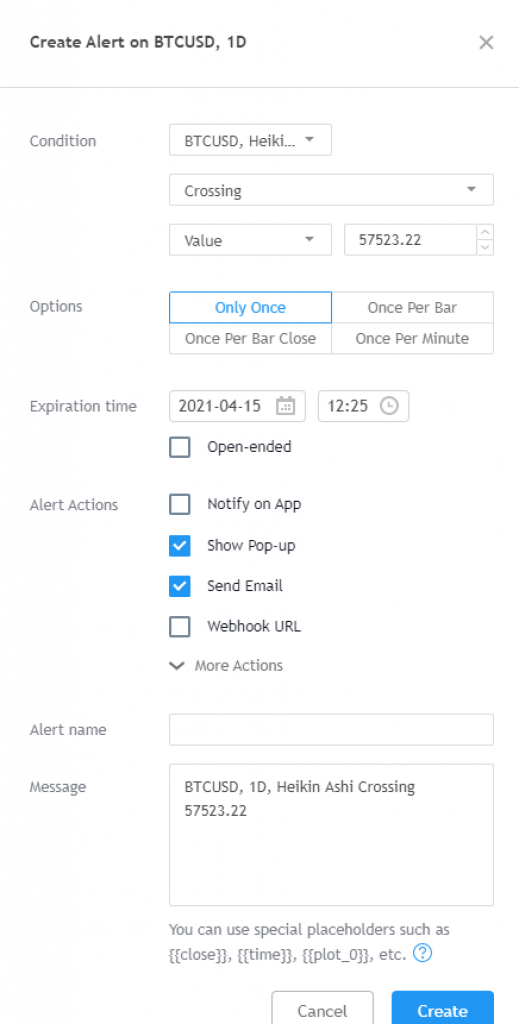 TradingView Pricing Options
---
How much is TradingView per month? TradingView has four different pricing tiers. Starting with "Basic", the free edition. Next is pro, available at $14.95 per month. Then on to Pro+ which comes in at $29.95 per month. Lastly, we have the most expensive edition, Premium, which comes in at $59.95 per month. 

With each pricing plan, comes a range of new benefits and features. Each one of this TradingView cost per month adding the ability to possess more alerts, more charts visible at once and how many indicators you can apply on each graph. These are not the only features that become available as you increase your subscription payments, from using a paid subscription you will get an ad-fee experience, and as you continue up the ladder you can make use of increased chart data, custom time intervals and more.
COMPARE PLANS
FREE
PRO
PRO+
PREMIUM
Billed every 2 years
Free
$9.95 US /mo
$19.95 US /mo
$39.95 US /mo
Billed every year
Free
$12.95 US /mo
$24.95 US /mo
$49.95 US /mo
Billed every month
Free
$14.95 US /mo
$29.95 US /mo
$59.95 US /mo
Charts per layout
1
2
4
8
Devices at the same time
1
1
2
5
Server-side alerts
1
10
30
100
Indicators per chart
3
5
10
25
Indicator on indicator
1
1
9
24
Saved chart layouts
1
5
10
Unlimited
Indicator templates
1
Unlimited
Unlimited
Unlimited
Enhanced watchlists
1
Unlimited
Unlimited
Unlimited
Customer support
Regular
Fast
Priority
TradingView FREE
---
Although limited compared to TradingView's other options, the FREE version of TradingView, (called the "Basic" option) still provides a beneficial experience to users. Offering you over 50 smart drawing tools, an incredible 100 thousand different indicators and 12 different customisable chart strategies, to name a few.
The Basic version is aimed at those new to trading and to this form of investing, so it is therefore not needed to have such detailed options.
TradingView Mobile App
---
Rated over 4.5 stars on the Google Play store and 4.8 on Apple, the TradingView mobile app is a great piece of the overall TradingView experience. The app is essentially the web version of TradingView, fully accessible on your phone! Not skipping any details or intricacies, the app lets you interact with other traders, view and analyse the markets, and draw up conclusions using their technical analysis tools!
TradingView Social Network
---
The main selling point of TradingView compared to other market analysis platforms is its social network. The social side of TradingView lets you interact with other traders so that you can share ideas, discuss the future of markets and give opinions on analysis.
Profiles that are repeatedly sharing insight and who are respected can earn a good reputation on the site and have weight given to their opinions. This lets the more experienced traders have their opinions given the attention they deserve and makes it easier to find other traders of a similar stature.
The social side is also great for newer traders who can take note of the larger traders and learn from their educational posts, how they trade, their opinions on markets etc.
TradingView Education
---
TradingView's social networking side has an "education" section. This section features articles and analysis drawn up by other TradingView users, what differentiates these entries from the rest of the user-shared content on the site is that it tries to educate people on a general method to use when trading, how tools work, approaches to specific markets etc. These are pieces of information that are valuable for long amounts of time and serve to teach others about trading.
TradingView Customer Support
---
TradingView has an extensive FAQ available for its users, helpfully categorised into different sections and subsections, it makes it very easy to find any known solution to the problem that you are dealing with. Though it should be made note of that they do not have any live-chat functionalities which is slightly disappointing.
TradingView Pricing vs. Competition
---
Although the Premium version of TradingView is quite expensive, standing at $59.95 per month, it doesn't mean the tools it comes with aren't worth that. The extensive array of indicators, drawing and analysis tools, and silky-smooth graphs are all worth paying for. With the premium version you are able to take advantage of a huge range of benefits including 8 charts on one layout, 25 indicators present on one chart, 4x more data and more. The Pro editions, although at a much cheaper price, are still worth the money and provide tools that make them a worthwhile purchase.
One of TradingView's competitors is StockCharts, it has good features though is overall lacking when compared with TradeView's arsenal of indicators and tools, it comes in at 39.95 for their most expensive edition.
Another competitor of TradingView is TrendSpider, despite having high-level charting, it only supplies US data, it also lacks brokers, apart from its charts it is hard to compare it to TradingView, it comes in $22.75 per month.
In crypto space, Coinigy is the main Tradingview competitor that beats TV in terms of integrations with crypto exchanges and definitely gives more bang for the buck if you are interested in crypto trading only.
3 Reasons Why TradingView is Worth the Money
---
✅ The Charts and their abilities:

One great feature that separates TradingView from its competitors is the quality of the graphs and charts, and how much you can interact with them. Most trading services feature a clunky, slow graph that lets you draw a few straight lines. With TradingView, you are able to draw however you want through a wide array of creative tools and implements in order to give yourself and others a better illustration of a market's movements, without having to worry about the graph limiting this visualisation.

✅ Accountability by those who understand:

One way that traders and others in performance-based careers push themselves is through holding themselves accountable for their results in front of their peers. Some will speak to their family, partners, colleagues, etc, about their results throughout the period and use this as a way to motivate themselves to strive further, as nobody wants to reveal to their confident they have been slacking off for the last few weeks. TradingView's social platform allows you to share your monthly stats with people can not only hold you accountable, but understand the situation and can do it in a way constructive to your success.

✅ The Social Aspect:

Although largely free, the social aspect of TradingView is a big part of its success. This social aspect combined with its great charting and opportunities for detailed analysis make it a great platform for getting a much more conclusive understanding of the markets you are trading in.
3 Reasons Not to Use TradingView
---
❌ The first of these reasons is the price point of TradingView. Although it is a justified price for what you receive, you may want to reconsider if you do not have a large account. A year's subscription for premium is just shy of $600, if you have an account of $1000, then that's 60% of your account gone and needs to be paid every year. This will make things a lot harder.
❌ Another reason is that there is a lack of level 2 data. Even in the premium plans, it does not come with any level 2 data which is considered by some to be crucial when day-trading.
❌ Lastly, a third reason why TradingView shouldn't be used by all is the news system. It is quite a weak system that doesn't sort news by its importance very effectively. It struggles to feature the news that is most influential to traders first, compared to other more minor news.
TradingView Backtesting
---
Tradingview's backtesting is satisfactory but not perfect. There is a substantial community of users creating and distributing stock analysis in a marketplace environment where you can buy and sell your own, this accompanied by the free indicators from the community makes a very good couple, apart from there being no support for forecasting. Though apart from that it's a great service.
TradingView Review Conclusion
---
In conclusion, TradingView is a great platform. It has some of the best and smoothest charts around, making your experience jitter-free and letting you focus on what is important. They also have some of the best and definitely the most drawing and analysis tools around. Their indicators are also incredibly extensive and hard to be rivaled. Coupled with their amazingly helpful social networking side, they have created a site and service that is envied by most trading services out there. It is truly a quality competitor of the market.
FAQs
---
Is TradingView Real-time?
TradingView's charts are all in real time and can be interacted with using hundreds of different indicators and analysis tools. You can actually wath live-streams of other traders making their moves while analyzing the market.

Which Stock Exchanges are Included with TradingView?
TradingView enables you to trade with an incredible range of over 50 different exchanges, featuring ones from all over the world, TradingView does its best to not limit you when using their platform.
What Can I Trade Using TradingView?
You can trade a wide range of financial markets on TradingView. This includes the major Indices, Forex, Bitcoin and other cryptocurrencies, stocks, CFDs and futures.
Tradingview supports over 50 different stock exchanges and over 30 cryptocurrency exchanges which highlights the platform's wide range of options.
Can I Trade Bitcoin on TradingView?
As of the 6th of October 2020, users of TradingView became able to trade, invest, hold and earn interest on their Bitcoin and other cryptocurrencies. This is all done through Tradingview's "TradingStation" platform.
Is TradingView Premium Worth It?
Despite its high price point, the Premium edition of TradingView is worth its cost for those with larger accounts. The reason for this is that $600 annually is a huge hit for a small account, though for a trader with a 6-figure setup it will barely make a dent. It is ultimately up to the trader to decide what's right for them.
What Type of Trader Is TradingView Best For?
Whether you are new to trading, or have been doing it for over a decade, TradingView is aimed at you. TradingView's social side let's all traders interact, share ideas, and examine markets together. If you are new to trading, the platform is extremely helpful as you can learn from other more experienced traders through the education section and their technical analysis on previous events. If you are more experienced, you can take part in detailed discussion at your level and discuss where you think the market is going to go.
How to Paper Trade on TradingView?
TradingView has a paper trading service in which you can setup an account with a fake one hundred thousand USD and play to your heart's content. This account can be reset at any time and comes with an array of chart settings and other features in order to paper trade effectively.
Is TradingView better than mt4
TradingView is better than Metatrader 4 for a number of reasons:
The first of which is the lack of support. Due to Metatrader being a free program, you won't be getting any help with problems or bugs that you discover, if you are having issues specific to you or bugs with the program as a whole you are just going to have to accept them and move on.
Another reason is that TradingView provides you with an actual account, rather than Metatrader's repetition of re-registering. When using Metatrader, you cannot carry settings across devices or anything like that, your home settings are specific to that PC and you have to change any other device accordingly. Furthermore, due to this, if your PC crashes then you will lose all of your current settings. With TradingView, your account transfers effortlessly across devices and you don't have to worry about your settings being changed or lost.
You can receive trading alerts through TradingView to ensure that you don't miss a price-point that you want. This means that unlike Metatrader, you can be doing the things you love instead of staring at the markets all day, and then when that opportunity comes, you won't miss it.
PROS
Social network for traders
Many features available for free
Excellent mobile apps for both iOS and Android
Live video streaming of real trades
Free trial is full-featured to test out
CONS
Best plans come with a steep price
Limited customer support
Limited integration with other platforms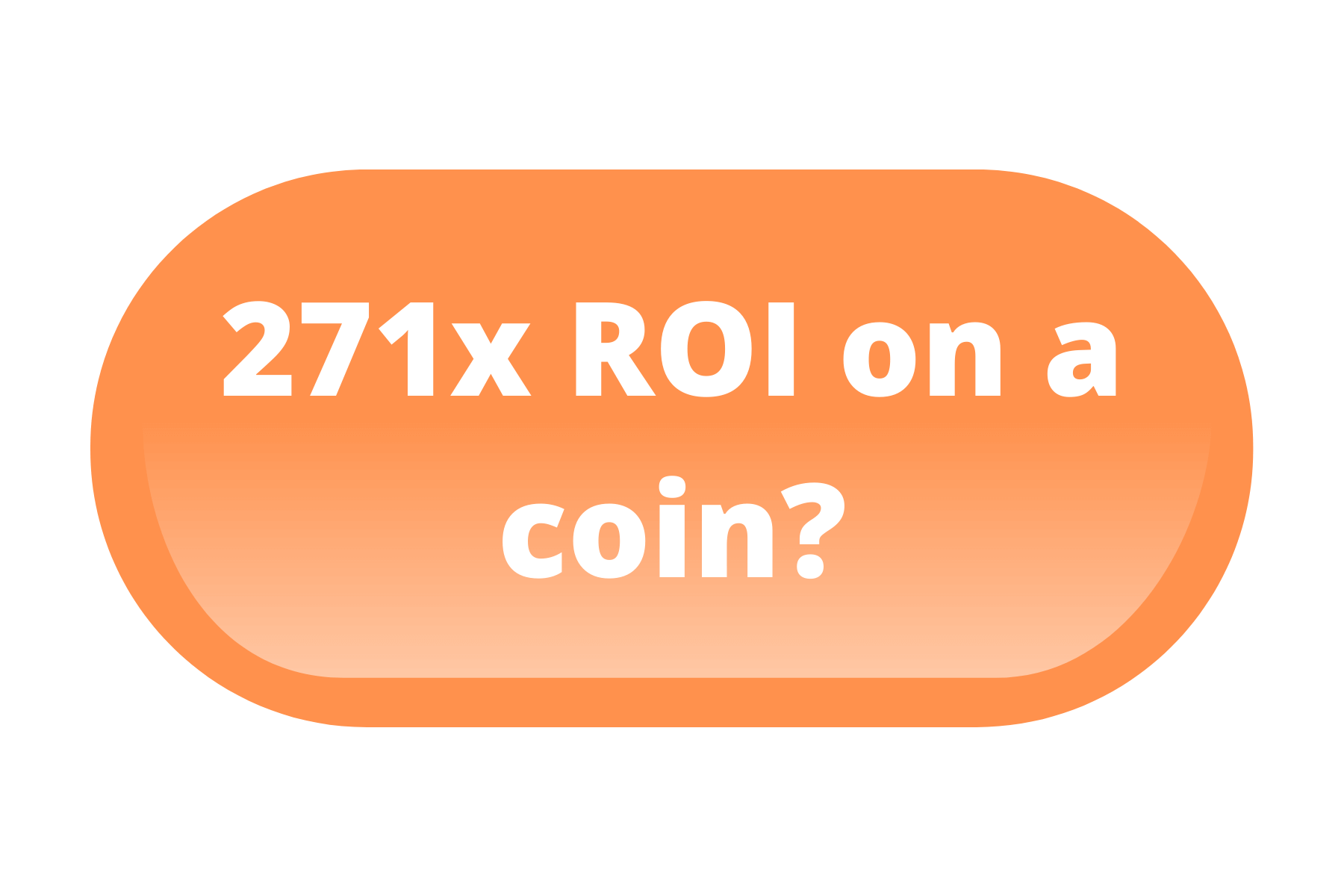 CaptainAltcoin's writers and guest post authors may or may not have a vested interest in any of the mentioned projects and businesses. None of the content on CaptainAltcoin is investment advice nor is it a replacement for advice from a certified financial planner. The views expressed in this article are those of the author and do not necessarily reflect the official policy or position of CaptainAltcoin.com