TabTrader Review [2021] – How To Use This Bitcoin Trading App?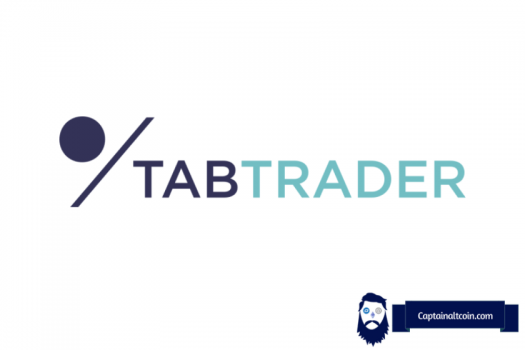 TabTrader Review [2021] – How To Use This Bitcoin Trading App?
On TabTrader, you'll have access to more than 500 currencies and 36 exchanges.
The platform provides users with a rich and informative news section.
An interface that is clean and easy to understand even for beginners
Accurate and live price tracking
To sign in, you are required to do a 2FA-authentication
Even the free version offers around 150 price alerts.
What is TabTrader?
---
Let's start with the basics. TabTrader allows a platform that enables users active on multiple crypto exchanges to track and manage their portfolios. It is one of the best-known Crypto Portfolio Trackers. It offers both a free and paid version.
Founded in 2015 by Denis Suslov, Kirill Suslov, and Yaroslav Madarakh, and has already amassed more than a million downloads on iOS and Android. Unfortunately, though a desktop application does not exist, the browser version is still in development.
On TabTrade, you will have all of your crypto holdings tracked and managed from a single platform. And it excels at making this task as easy and versatile it can be, even offering a mobile app available for Android and iOS. This will, particularly if you own big and diversified crypto holdings, make buying and selling a lot easier.
Analyze prices, data, and performance all from one place. And not only that, but users will also be able to buy and sell crypto through it. The service is available in more than 196 countries.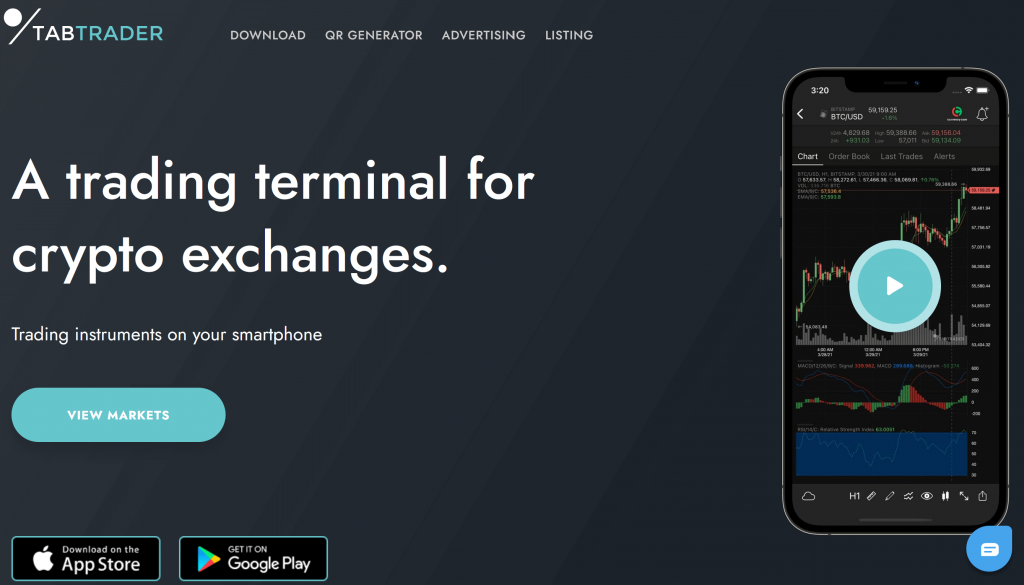 Key features
---
The main feature, of course, is that it supports and allows users to sync with most crypto exchanges such as Coinbase, Kraken, Gemini, Bitstamp, and Poloniex, and many others.
And like we mentioned before, you'll be able to manage and track all of your holdings from a single platform. The platform will provide users with a PIN that will allow them to access their accounts away from any third-party interference.
How to add an account to TabTrader?
---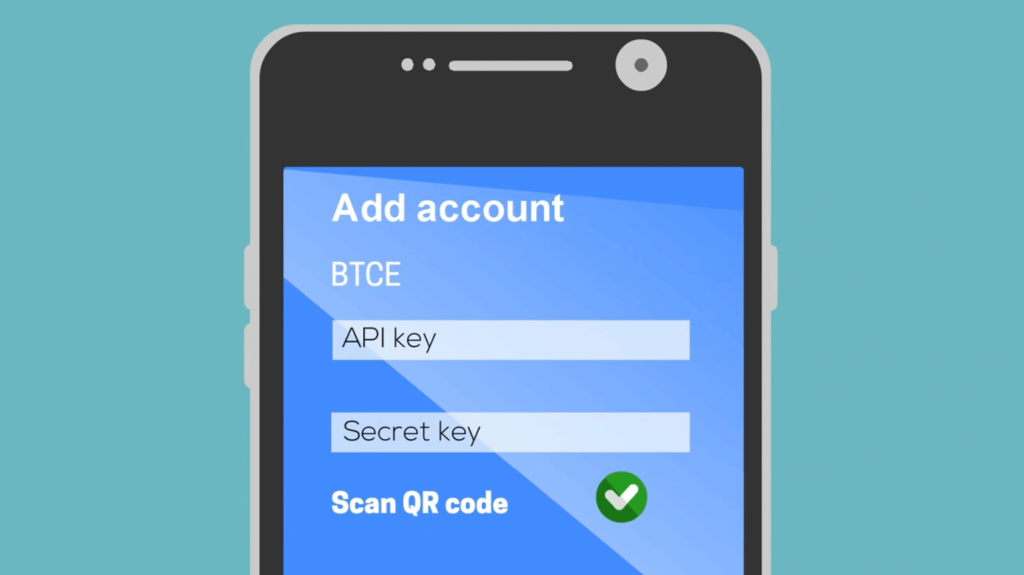 Step 1: Click on the main menu.
Here you can access the options that are, Accounts, Watchlist, Orders, Tutorials, Support, and Alerts.
Step 2: Click on Accounts
By doing so, you can now add accounts from different crypto exchanges.
Step 3: Copy API code
You can find it in the exchange account settings.
Step 4: Paste it
Go back to the Account on TabTrader and paste the API code.
Exchanges
---
TabTrader leaves users with a lacking crypto exchange option. Users can connect the platform with:
BitBNS
Bitstamp
Bittrex
BL3P Bluetrade
Coincheck
CoinDCX
CoinFLEX
Consbit
Currency.com
EXMO
Gemini
HitBTC
Huobi
Indodax
ItBit
uCoin
Lykke
MercadoBitcoin
OkEX
Poloniex
TheRock
Timex
TradeSatoshi
Vaultoro
WhiteBIT
Yobit.
The list is, at first glance, lengthy. But connecting TabTrader with some of the smaller exchanges could cause some malfunctioning, be it market slippage when trading through TabTrade.
Trading
---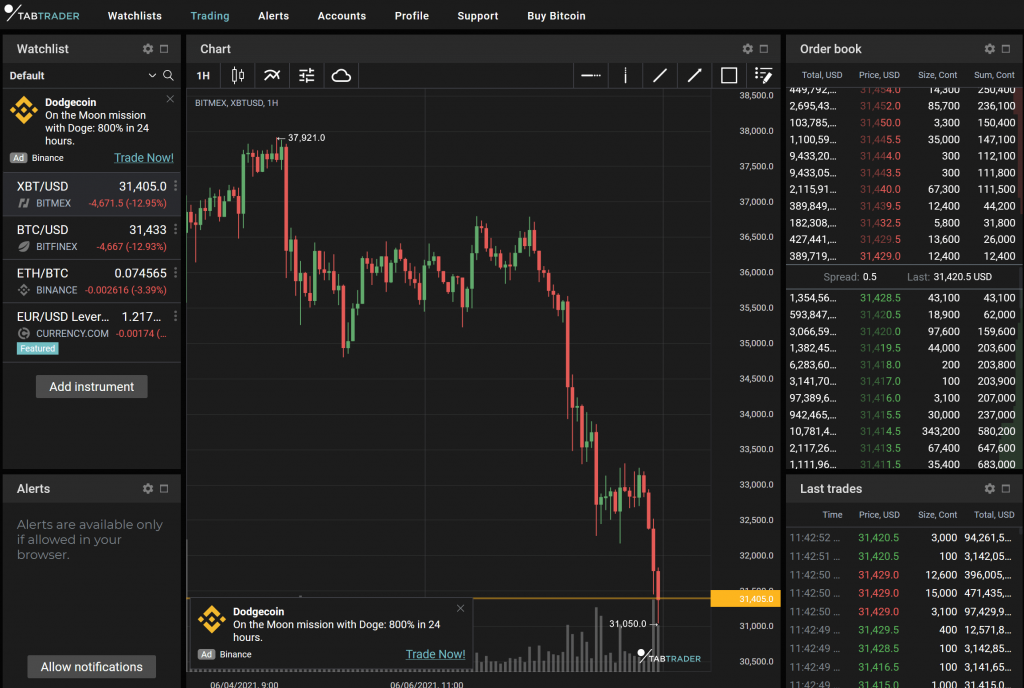 There are a lot of shortcomings when it comes to trading crypto on TabTrader. The biggest is undoubtedly the fact that users using the iOS version will not be able to trade on TabTrader. This cuts a lot of people out.
Most crypto traders, the pros at least, love margin trading. And why wouldn't they? For people with the necessary skill, it is a great way to multiply those gains. TabTrader, however, once again falls short. The platform only provides leveraged trading for Deribit and BitMEX.
Not only is the selection lacking in options, but the ones offered are far from the best. Deribit often faces criticism for slippage, and the CFTC has just recently probed BitMEX.
On the other hand, derivatives are only available again through 2 of the exchanges on the list, which is a big letdown. These are BitMEX and Deribit. A shame, considering that they aren't even big names in the crypto exchange market.
For this reason, even though shorting is technically possible on TabTrader, I'd advise against it. And it doesn't offer trailing orders or order linking, not even the Pro version.
We can say some good things about the trading application in itself. It is easy to use and suitable even for beginners. The design is both slick and straightforward. Unfortunately, it is also outdated.
You see, TabTrader only works from the exchange side of things. So as soon as a user places a trade, his account balance will be frozen; this is often rightfully criticized as inflexible.
Traders are allowed if their respective crypto exchange provides options such as Market orders, limit orders, stop-loss orders, take profit orders, and settle orders. So, in other words, TabTrader is nothing more than a pretty useless third-party application, for traders.
What about the exchange fees? Well, because you are not trading directly through TabTrader, there are none. The commissions you'll have to pay will come through the exchanges you use.
Charts and indicators
---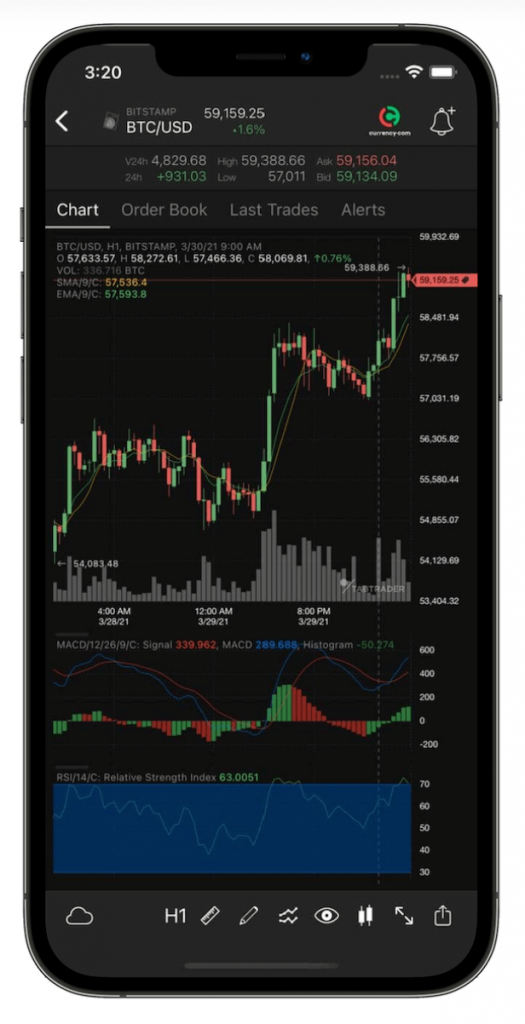 TabTraders charts are good for some, but it all depends on your needs. They are dynamic, easy to understand, and take up the whole screen. The feature can be great for users that use TabTrader, not to actively day trade but only to track and manage their investments.
However, as you probably guessed, this design is not ideal for traders at all. He needs a platform that allows placing traders while, on the other hand, looking at the chart.
Unfortunately, this is not possible on TabTrader cannot be done on TabTrader as the chart takes up the whole screen.
And not only that, when users place trades on TabTrader, they are taken to another page completely, which makes effective day trading almost impossible.
The free option allows quite a lot of charting options such as:
Arrows
Rays
Trend lines
Vertical lines
Horizontal lines
Parallel channels
Fibonacci arcs
Fibonacci levels
Rectangles
Text
Users also have a chance of seeing the price as a:
candlesticks
a line with or without area
bars
Heikin-Ashi candles
hollow candles
And the free indicator and oscillators include:
Accelerator Decelerator Oscillator (ADO)
Awesome Oscillator (AWO)
Bollinger Bands (BB)
Exponential Moving Average (EMA)
Moving Average Convergence Divergence (MACD)
Relative Strength Index (RSI)
Simple Moving Average (SMA)
Smoothed Moving Average (SMMA)
Trading Volume (VOL)
Volume Adjusted Moving Average (VAMA).
Among these, users will choose and save five different layouts across all of your charts. And add up to 10 indicators to each. All around, this is quite limited. When it comes to high-speed crypto day trading, you best look elsewhere. But we should mention that users who just want to track their long, or medium-term crypto investments without actively managing their portfolios will find the charts offered by TabTrader will prove just enough.
Pricing
---
Like we said in the introduction, TabTrader offers a free and a PRO plan. In addition to all the feature of the free version, it also provides users with additional benefits such as:
An unlimited number of watchlists creatable, instead of a maximum of 10 provided by the free version.
Unlimited alerts, the free version only offers a maximum of 150.
An ad-free experience
More indicators available for charting: Aroon (ARN), Aroon Oscillator (ARNO), Average Directional Movement Index (ADX), Average True Range (ATR), Chaikin Money Flow (CMF), Commodity Channel Index (CCI), Directional Movement Index (DMI), Elliot Wave Oscillator (EWO), Fisher Transform (FT), Hull Moving Average (HMA), Ichimoku Cloud (ICH), Intraday Momentum Index (IMI), Keltner Channels (KC), Median Price (MP), Money Flow Index (MFI), On Balance Volume (OBV), Parabolic Sar (PS), Stochastic Oscillator (SO), and Stochastic RSI (SRSI).
The Pro version comes in at €11.99/month or €119.99/year. It's up to the individual trader to decide if it's worth it. One thing is to be said, though. The price can be considered relatively high. Competitors such as Good Crypto offer their Pro version more for half the price.
Is TabTrader Safe?
---
TabTrader can, fortunately, be considered safe. When users open a TabTrader account, they will be asked to do a two-factor authentication process. In other words, this just means that every time you sign in to your TabTrader account, you will have to enter a unique code that the platform will send to you. And for even more protection, users can even enable a pin-code.
Although even here there are some lackings. Some users have complained that the QR-code does not function well. Every time you scan it, you will send the string code to yourself or the TabTrader's platform. The method is, of course, not the best, as a hacker might get access to it.
That's why it is always best not to send API codes around. TabTrader should fix this before it becomes a real problem.
If you are not fond of TabTrader, here is a list of potential trading platform that can be good alternatives:
Conclusion
---
Unfortunately, the cons outweigh the pros when it comes to TabTrader. It lacks the functions advanced crypto traders would expect from a platform like this. TabTrader does not fix any of the issues we mentioned by paying a monthly fee for the Pro version. The developer team does not seem interested in improving all of the many problems.
Do not get me wrong, TabTrader is, all things considered, not a bad platform. Investors interested in the long-term gains, the HODLers, if you will, should consider it. The simple yet relatively complete charts are more than enough for their needs. You do not need first-grade trading software if you are not constantly managing your portfolio or day trading. Users like this are the vast majority of its users.
To wrap it up, is TabTrader any good? It depends on your needs, investing strategy, and wishes. If you are thinking about opening an account on TabTrader, remember to check out their competitors, such as Good Crypto. Some may even be a better option when compared side to side. In other words, do your research. And good luck in your search
PROS
On TabTrader, you'll have access to more than 500 currencies and 36 exchanges.
The platform provides users with a rich and informative news section.
An interface that is clean and easy to understand even for beginners
Accurate and live price tracking
To sign in, you are required to do a 2FA-authentication
Even the free version offers around 150 price alerts.
CONS
Even though TabTrader offers 36 crypto exchanges, some are not reliable and suffer from low liquidity.
When you place an order, your balance will be frozen.
Even in the pro version trailing orders, the trading options are very basic; order linking and trailing trading are not offered.
Even though there are 150 price alerts available, these are only offered for price movements and not other trading indicators.
The platform allows users to connect their exchanges via QR codes, which could prove insecure.
It often seems like the team of developers behind this project has abandoned it; they are not doing anything to fix all the issues we mentioned.
Trading on TabTrader is only available on the Android app, and iOS users miss out on it.
The platform does not provide an overview of the crypto market, which means checking and discovering trending currencies is made more difficult than it should be.
According to user reviews, ads are getting more intriguing.
Margin trading is extremely limited.
Order books show a delay of 1 to 3 seconds.
Users cannot track blockchain wallets.
TabTrader only offers a mobile app version of its platform; the web and desktop versions are not here yet.
The platform does not give you a general view of the performance of your whole portfolio, only the individual exchanges.

CaptainAltcoin's writers and guest post authors may or may not have a vested interest in any of the mentioned projects and businesses. None of the content on CaptainAltcoin is investment advice nor is it a replacement for advice from a certified financial planner. The views expressed in this article are those of the author and do not necessarily reflect the official policy or position of CaptainAltcoin.com