SpectroCoin Review – Fees, Supported Countries, Location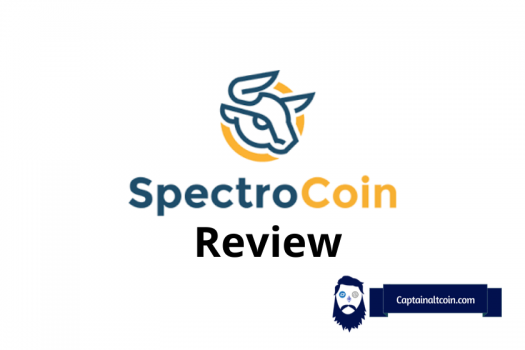 SpectroCoin Review – Fees, Supported Countries, Location
A lot of different services under one platform
Supports various payment methods
Easy to use for newcomers
What can I do on SpectroCoin?
---
Multi-currency brokerage: The brokerage platform of SpectroCoins allows for the trading of different fiat currencies, cryptocurrencies, and gold.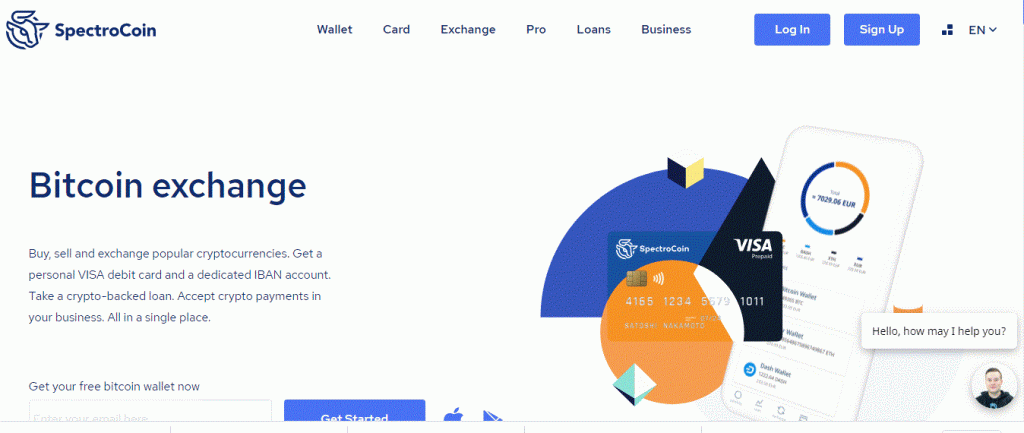 Digital currency wallet: Any of the currencies that are associated with the brokerage can be stored on their online wallet.
SpectroCoin prepaid card: Users have the option of a prepaid card that works in the same way as a normal debit/ credit card in-store. This card can be loaded with bitcoin, allowing users to spend bitcoins in-store easily. The card is available as either a virtual or a physical card.
Payment methods
---
There are a few different payment options for users, they include cryptocurrencies, gold, and fiat currency. The only fiat option available though is Euros, which may lead to additional fees if your bank is linked to alternative fiat currencies.
Bank transfer
---
Bank transfers are available to users, allowing a deposit straight from their bank account, this may take up to 5 business working days to clear.
Cryptocurrency
---
Users have the option to deposit any supported cryptocurrency straight into their wallets, allowing them to be transferred to alternate currencies. These will take up to 30 minutes to appear.
Debit/Credit card
---
If using a standard VISA/Mastercard, the deposited amount should appear instantly, however, the user will incur a fee of 5.5% with every deposit using this method.
Electronic wallet
---
Electronic wallet deposits all work in the same way as the standard Debit/Credit card deposits. Users will have the option to deposit using Neteller, GiroPay or Skrill, they will face lower fees than depositing with a Debit/Credit card (ranging from 2-3%). Paypal is not currently supported, however.
Gold
---
Gold is listed as a deposit method, however, users don't currently have this option in the deposit menu.
What devices can I use SpectroCoin on?
---
Any device that is able to connect to a web browser should be able to access SpectroCoin, meaning Laptops and Desktops can easily access it. They also have their own app, which makes accessing Smartphones and Tablets (iOS and Android) very easy.
How easy is it to use SpectroCoin?
---
Incredibly easy, the website and app are both user-friendly and intuitive to use, meaning anyone can operate it with relative ease. Navigation between the brokerage and the wallet is simple, and signing up for a prepaid card is a breeze and intuitive. There are however some complaints about the speed of the app at times. SpectroCoin is also supported by over 200 countries, making it very accessible.
Account verification
---
Account verification is required for most of the features of SpectroCoin, this can be done by uploading a photo of a Government-issued ID. (i.e. A passport or driving license) The process of account verification can take up to 3 business working days to clear and validate.
Customer support
---
There are 4 main options for customer support, with a claim of a response within 1 working day, however, there have been complaints that responses have taken longer or have not come through at all at times.
The ways in which you can contact them are as follows:
Email: helpdesk@SpectroCoin.com This is the email in which they are reachable for support.
Phone: +44 20 3769 5474 This is the phone number used for customers.
Social media: They have accounts on both Facebook and Twitter, making them easy to reach through social media.
Ticket Request: you can also send a ticket request through their "contact us" page.
BROKERAGE
---
First impressions
---
As with other brokerages, SpectroCoins brokerage is easy to use and very user-friendly. All of the fees are clearly stated, meaning it would be difficult to be surprised by fees. With the options for depositing and withdrawing clearly listed, users can see which cryptocurrencies are available for withdrawal and deposit very easily on the site. However, the options for fiat currencies are strictly limited to euros currently.
Is SpectroCoin a secure brokerage?
---
Yes, the brokerage is very secure, boasting no reports of attacks since its conception in 2013, while also allowing for two-factor authentication, which drastically improves the security and reduces risks. And with the website being third-party encrypted, the brokerage is very secure overall.
Are there fees?
---
Yes, the brokerage has fees, these fees are there when both depositing and withdrawing from the brokerage, these fees change depending on the method of money transfer.
If using a regular Credit/Debit card for a deposit, there is a fairly substantial fee of 5.5%. However, if the user uses SEPA (Single Euro Payments Area) bank transfers there are no additional fees, which is good. With Electronic wallets, the fees are lower, between 2-3%, although PayPal is not currently supported.
When making withdrawals, the withdrawal fees are exactly the same as when depositing, with the caveat that you can't withdraw to Credit or Debit.
What are the withdrawal and deposit limits?
---
Currently, there is no limit on withdrawing/ depositing cryptocurrency, which makes things easy there. However there are limits that are in place when using Fiat currency, these are dependent on the method of deposit.
SEPA transfers have no limits.
With Credit and Debit, there is a minimum deposit requirement of €1.
€1000 daily limit
€3500 weekly limit
€6000 monthly limit
€15000 annual limit
There is no option to withdraw with Credit or Debit.
Electronic wallets only have a daily limit of €2000 and a withdrawal limit of €10000
Summary of SpectroCoin's brokerage
---
All in all, SpectroCoins broker is pretty good for anyone who is looking to transfer and exchange cryptocurrencies, and fiat currencies easily and simply. This is countered by the fact that their fees are higher than the market average, which is not great in general. The broker is also limited to Euros when depositing which means people using other fiat currencies may face significant extra fees if their banks are linked to others.
WALLET
---
First impressions
---
SpectroCoins wallet is very accessible, easy, and intuitive. There is the potential to store multiple cryptocurrencies, including Bitcoin and Ethereum. The wallet can also be accessed through a dedicated mobile app, which helps access it from anywhere.
The API of the wallet is publicly available, with guaranteed access with two-factor authentication giving additional security. All digital currency funds are in cold storage, allowing for secure offline storage of cryptocurrencies.
What are the security features?
---
SpectroCoin claims that they store 99% of customer funds offline, which means that they're not at risk to hackers, this is an excellent feature and gives some extra peace of mind to users, while making SpectroCoin stand out. They also offer Two-factor authentication, guaranteeing your wallet security and giving access to you and you only.
There have been no reports of security breaches or vulnerabilities thus far, however it would still be a good idea to withdraw digital currencies to something like a hardware wallet for added security.
Are there fees?
---
Yes, there are fees when transferring cryptocurrency out of your SpectroCoin wallet. The only fees precisely listed are for the movement of Bitcoin. They charge 0.0003 BTC when transferring Bitcoin to another wallet, while also having a standard Blockchain network fee of under £2 worth of BTC. The standard network fee is used to pay miners who verify the transactions on the blockchain.
When sending Bitcoin, and other cryptocurrencies to another SpectroCoin wallet, there are no fees which are very good.
What are the deposit and withdrawal limits?
---
There are no limits with wallet or cryptocurrency transactions, although there are some limits when depositing with fiat currencies, which are stated in the limits of the brokerage section above.
Summary of wallet
---
In general, the wallet offers standard flexibility, and convenience with the cryptocurrencies that they offer, however they only offer a few cryptocurrencies compared to other brokers. However, when it comes to security, they are at a higher standard than some of the other options as they claim that 99% of the funds are stored offline in cold storage, which means they are out of reach of hackers.
SPECTROCOIN CARD
---
First Impressions
---
The SpectroCoin card allows the user to spend cryptocurrencies in person, either in-store or online depending on which version of the card you chose. The virtual card only allows for the card to be used online and is denoted in euros. The physical version of the card is denoted in dollars, but this allows for the card to be used in-store and also allows for cash withdrawals.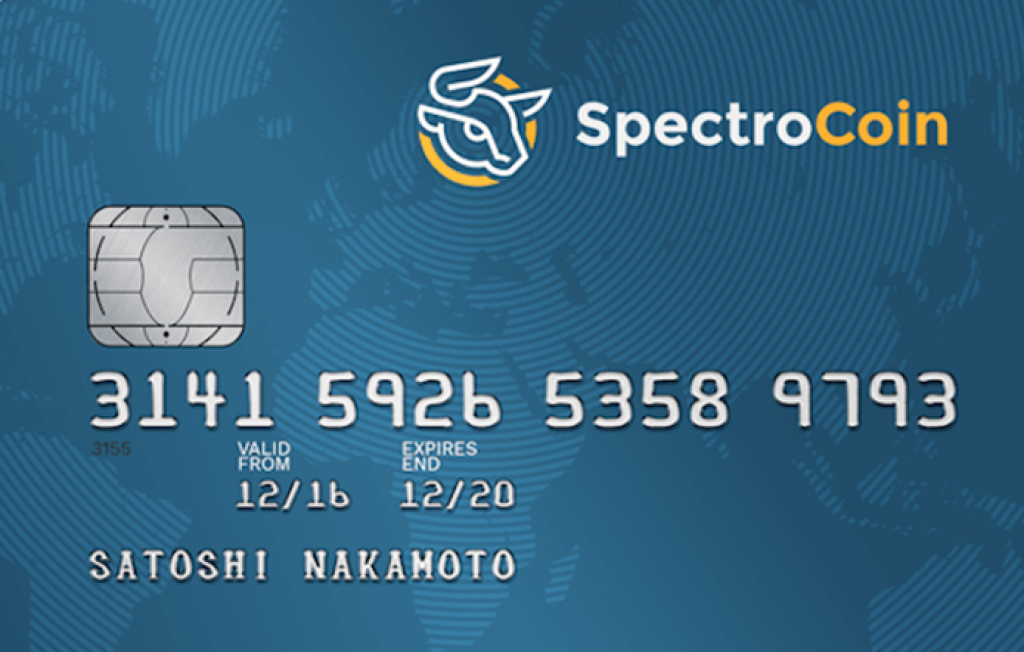 When converting from crypto to fiat, the card converts at the time the card is loaded with the money. This means that the card will not hold whichever cryptocurrency was transferred onto it, and instantly converts to fiat currency.
You cannot connect this card to your mobile app wallet, however, as contactless options are not supported.
Can I manage my card through an app?
---
Yes, the app allows for the user to top up the card by transferring either fiat or cryptocurrency straight from the online wallet to the card. The app cannot be used to make purchases with the card, however.
Can I use SpectroCoin's card abroad?
---
Yes, the card is able to be used abroad for purchases or cash withdrawals. There is the issue that the card is only available in dollars or euros, meaning that the user will face an extra 3% currency exchange fee, which is pretty high.
Are there fees for using my card?
---
The fees are listed as follows:
Card Price: €9 for the digital card. €50 for the physical version
Monthly service charge: €/$1 depending on what denomination your card is in.
Card load fee: 1% fee whenever loading the card
Currency exchange fee: 3% extra fee when exchanging to a foreign fiat currency
ATM withdrawal fee: $2.50
Online transaction fee: €/$0.25 per transaction
These fees mean that in the long run, you will be charged slightly more Euros than in Dollars.
Are there a deposit and withdrawal limits?
---
Yes, the SpectroCoin card comes with limits, these depend on if the card is verified or not.
The limits are as follows:
Verified
Maximum daily top-ups: 2
Maximum top-up value: €4000 or $5000 depending on the denomination
Minimum top-up amount: €/$ 10
Maximum card balance: none
ATM withdrawal limit: $1500
Unverified
Maximum daily top-ups: 2
Maximum top-up value: €/$250
Minimum top-up amount: €/$ 10
Maximum card balance: €/$2500
ATM withdrawals limit: $1500
Summary of card
---
The SpectroCoin offers a great way to spend cryptocurrencies in-store and online, this is also made even easier if you are already a user of the online wallet and brokerage as they link very well together. The card does convert at the point of loading though, this may be a problem for some, as it will not hold your cryptocurrency but will just convert it straight into fiat. The fees of this card are also a little steep compared to competitors on the market, which could also be a problem, but as mentioned before the card works really well with the broker and the wallet, so these higher fees might not be as bad.
Read also:
SpectroCoin's Merchant Tool
---
SpectroCoin also offers Shops and businesses a merchant tool, allowing them to accept payment in the form of Bitcoin, Dash, and XEM. The service can be implemented to allow for the use of cryptocurrency directly. It offers instant payouts to your bank account or blockchain wallet.
It works by allowing them to scan a QR code of the invoice. The payments are instantly converted to fiat currency and then deposited into the bank account of the business. This is to help avoid volatility. This allows the customer to spend cryptocurrency directly.
SpectroCoin Loans
This was formerly known as Bankera Loans – read more about it in our separate review of their service.

Conclusion
---
In conclusion, SpectroCoin has made a wallet and brokerage in one simple and intuitive platform, that is easy to use and functional. They also allow for this to be connected to either a virtual or physical prepaid card. Their platform also allows for the acceptance of cryptocurrencies as payment by shops and businesses using their own merchant tool. However, they do only offer a limited number of coins, which can be a turn away for some people.
As with other services, there are fees when depositing, withdrawing, and transferring into your wallet or prepaid card, however, the fees are slightly higher than the market average with SpectroCoin. That being said, SpectroCoin does offer very convenient service for the user, despite the high fees, and is a valid option.
Scam allegations about Spectrocoin date from 2017 & 2018 and could not be verified as true or false. These types of accusations are very frequent in the crypto world, especially from that period of the first crypto boom that saw a lot of unsophisticated and computer-illiterate users join the ranks. This led to many misunderstandings, and user mistakes that were all blamed on the exchanges (not to say they didn't play their bad role in the whole craze).

Spectrocoin is a legitimate business that exists for more than 5 years and the vast majority of user experiences with them are positive.
PROS
A lot of different services under one platform
Supports various payment methods
Easy to use for newcomers
CONS
Not the cheapest way to get into crypto
Slow customer support

CaptainAltcoin's writers and guest post authors may or may not have a vested interest in any of the mentioned projects and businesses. None of the content on CaptainAltcoin is investment advice nor is it a replacement for advice from a certified financial planner. The views expressed in this article are those of the author and do not necessarily reflect the official policy or position of CaptainAltcoin.com