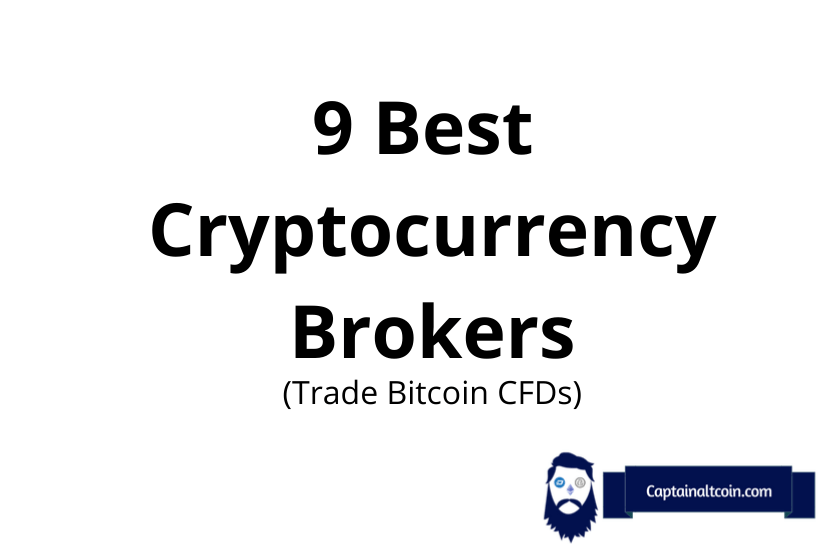 Cryptocurrency brokers are intermediaries that act as middlemen, connecting investors who want to buy or sell digital currencies like bitcoin directly with those willing to provide them. Brokers offer their services at lower costs than exchanges do but they also have fewer features. They can be used by anyone looking to invest in crypto-currencies without having any technical knowledge about how it works.
Crypto exchanges are online platforms where you can buy, sell, exchange, and store cryptocurrencies. They are similar to stock brokers, except instead of stocks, crypto exchanges deal in cryptocurrencies.
There are different types of crypto exchanges. Some only allow you to trade cryptocurrencies while others also let you deposit fiat into their accounts.
Differences between crypto brokers and exchanges
The main difference between a broker and an exchange
In general, there are three major differences between brokers and exchanges:
1. Brokers don't charge any fees for their services. They just take a small percentage from every deal they make. On the contrary, most exchanges have high fees because they cover all costs associated with running the platform. This includes things like security measures, customer support etc.
2. Most brokers provide more than 100 types of financial instruments while many exchanges focus solely on digital currencies.
3. Brokers are better suited for speculative investors that want to invest in cryptocurrencies without having much knowledge about them. Exchanges are best used by experienced traders who know what they're doing.
4. You buy actual assets on exchanges while you trade a contract or virtual asset through your brokerage account.
Below is a tabular overview of differences between brokers and crypto exchanges:
| | | |
| --- | --- | --- |
| | Broker | Exchange |
| Liquidity | Deep | Average |
| Market depth | Potentially higher | Limited |
| Customer service | Experienced | Limited |
| Features | For experienced users | For average users |
| Fiat usage | Yes | Yes/No |
| Number of cryptocurrencies | Low | High |
| Spread | Tight | Wide |
| Funds safety | Protected | Semi-protected |
| Regulated | Yes | Depends on location |
Despite that, brokers have made access to bitcoin readily available to investors. This comes with advantages and disadvantages for beginners who want to trade bitcoin CFDs. Here is a researched list of the best Bitcoin CFDs brokers to avoid losing your investments to scammers. But before that, let's have an understanding of bitcoin CFD and futures trading.
Bitcoin CFD and Futures Trading
---
Bitcoin CFD (Contract for Difference) is a derivative or secondary financial security whose value is defined by underlying assets. The underlying assets may include cryptocurrencies, stocks, or commodities.
On the other hand, Future trading consists of specialized contracts to either go long or go short an underlying asset at a predetermined cost with an expiration date in the future. Future trading involves products like forex, stock, and cryptocurrencies like bitcoin and ethereum.
What are bitcoin futures? These are derivatives contracts that give traders the right to speculate future bitcoin prices. Traders execute buy (sell) through a broker by engaging in a derivatives contract. Below is a list of the best bitcoin brokers to engage within 2022.
Best Bitcoin Brokers for 2023
---
eToro
---
Etoro is a social trading platform founded in 2007 in Israel. It is an authorized platform that is regulated by more than one financial authority. We have Cyprus Securities and exchange commission, Australian Securities and Investments Commission, and UK's Financial Conduct Authority.
When considering the fee charged by the platform, no commission on stock trading, but for CFD trading like bitcoin, fees are charged according to spread. It means the broker charges you according to the difference between buying and selling prices of underlying assets. But the charges are low and a fee of 1% is calculated for buying or selling crypto assets on eToro.
Also, eToro charges a withdrawal fee of $5 from your account.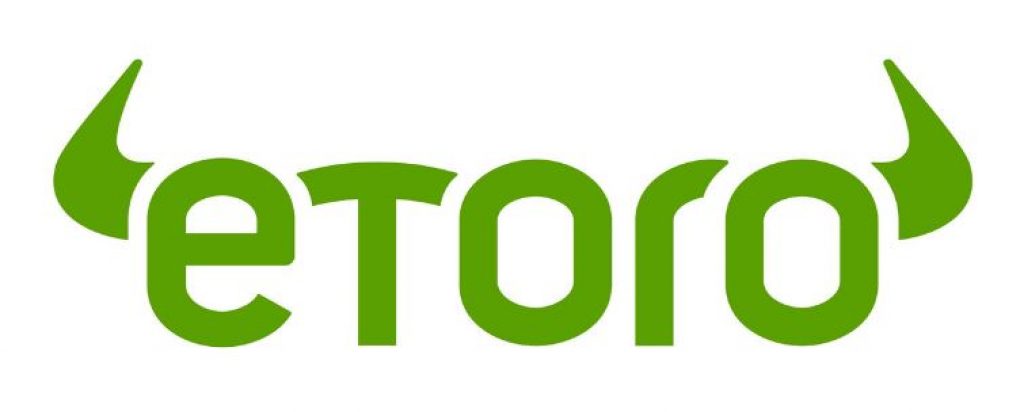 Etoro is well-established as the best cryptocurrency platform. It offers 16 cryptocurrencies, including Bitcoin, Ethereum, Stellar, Dash, Litecoin, and Bitcoin Cash. It outstands most cryptocurrency platforms with copy trading features that bring more new traders into cryptocurrency trading.
Generally, the platform is easy to use and gives traders the advantage of sharing ideas. Withdrawal and deposits come easy with over ten acceptable currencies. However, the platform will only allow USD funding, which means you have to convert non USD fund. All converting processes will happen within the eToro platform minimizing inconveniences.
The leverage allows traders to amplify profits. Therefore, eToro gives you control of 5 to 30 times the amount of trading crypto you would execute. Please keep in mind that leverage trading is high-risk and you could lose your money fast if you're not careful.
74% of retail CFD accounts lose money
Cryptoassets are highly volatile and unregulated in the UK. No consumer protection. Tax on profits may apply.
Capital.com
---
Capital.com is a regulated online broker. The broker offers traders access to CFD trading with products like commodities, stocks, indices, crypto, and forex currencies pairs. Three regulatory bodies govern capital.com. They include U. k's Financial Conduct Authority, Cyprus Securities and Exchange Commission, and Market in Financial Instruments Directives.
There are three trading accounts on offer. Each of them has its leverage. All accounts offer up to 1:30 as the leverage with negative balance protection. However, the difference between the three types of accounts is visible by the minimum amount of deposit. Professional traders do qualify for leverage of up to 1:500 with no negative balance protection.
Two trading platforms support over 24 languages. Therefore, you can access the broker over any browser or via mobile devices. Traders also gain access to over 20 crypto coin pairs.
A trading fee may vary with no commissions charged. The main source of revenue in the platforms comes to inform of spreads. Capital.com spread charges are ultra-competitive with bitcoin pair going for 34 on BTC/USD.
Payment in the platform can be done via different channels at no cost. Whether you are using credit/debit cards, e-wallets, or bank wire, capital.com will charge no fees. However, it would be best to consider browsing through the platform to view the acceptable online wallets.
PrimeXBT
---
PrimeXBT broker is registered in Seychelles but has no regulatory record. However, the broker is a bitcoin-based exchange platform with a variety of cryptocurrencies to trade. Cryptocurrency trading regulations vary from one state to another, which certifies why PrimeXBT has no regulatory body.
The broker offers access to trading bitcoin, Ripple, Litecoin, and ethereum. When making your deposits and withdrawals, payments are only accepted in the form of bitcoin. Therefore, traders will have to convert fiat to bitcoin and vice versa through gateways like Kraken or Bitstamp.
Prime XBT offers a turbo platform compatible with any web browser as well as mobile applications. The platform equips with over 50 technical indicators, analysis tools, and charts.


Trading fees are applicable inform of spread, margins, and commissions. A CFD trading fee is incurred in the form of spread around the market price of underlying assets.
Traders are exposed to leverage of 1:1000 as maximum leverage of forex pairs. The crypto earns a maximum of 1:100 with a margin of 1%.
Stormgain
---
Stormgain is based on offering Cryptocurrencies as trading instruments. It has no regulatory body on its record. However, it is accessible in over 100 countries and over ten different languages.
Traders and investors have access to over 20 cryptocurrency futures contracts. A unique feature in Stormgain facilitates traders to buy and hold coins in a crypto wallet.
Stormgrain makes pricing transparent, where traders get charged commissions instead of fees per spread on crypto. Commissions will range between 0.19% and 0.20% for USD/BTC pairs. Also, we have commission charged on exchange services, which range between 0.095% and 0.25%.
The multiplier rate in crypto is up to 1:200, which is high compared to other crypto brokers. On the other hand, Stormgain offers the best platform supported on mobile apps and web browsers. You can directly use credit or debit cards to deposit crypto into your account. The withdrawal process is quick. But some online wallet like PayPal is not accepted.
Markets.com
---
Several financial authorities regulate Market.com. It has headquarters across Europe, Australia, and Africa, where relevant regulatory authorities differ with geographic jurisdiction. The broker offers traders and investors access to CFDs and Forex.
Trading with Market.com exposes you to tight fixed and variable spreads. There are no commission fees charged on trade. European traders are restricted to leverage of 1:30 according to European securities and market authority restrictions. At the same time, traders from other geographical locations have access to maximum leverage of 1:300.
You can customize charts, execute and manage trades with ease. Traders can conduct advanced market analysis to improve trading strategies.
AvaTrade
---
Avatrade is the world's largest broker with an extensive range of instruments like CFDs, Crypts, Stocks, and Commodities. The broker provides multiple trading platforms supported by mobile devices and web browsers.
A total of six jurisdictions and five continents, including European, Australian, and African authorities, govern the broker. It has standard retail and professional accounts. Both accounts have no commission fees charged; instead, 0.9 pips fixed spread is charged. Traders and investors should be aware of overnight holding fees and inactive account fees charged.
The main difference between the two accounts is the amount of leverage offered. Retailers are restricted to 1:30 when trading forex instruments. Professionals have a maximum of 1:400 on forex instruments.
You can make secure deposits or withdrawals via bank transfer, e-wallet funding, and credit/debit card payments. The broker offers access to 14 major crypto coins.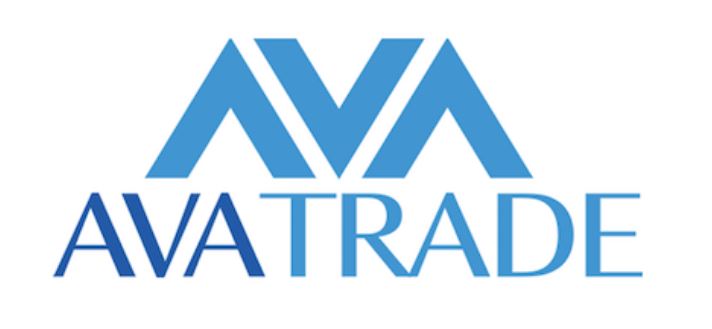 IG
---
Various regulatory authorities cover IG from various states. Traders have access to a variety of forex, indices, stocks, and commodities. You can either opt to use spread, Investing, or CFD trading.
The platform offers a fast, easy and reliable trading platform supported on web browsers and mobile devices. Each financial market trading has its advantage when trading over 80 forex currency pairs and eight interest rate futures. Charges differ with the range of accounts.
There are additional fees included when trading on IG. They include commission on Share CFD, Overnight Fees, and Inactivity fees. Maximum leverage of 1:200 is on offer for professional accounts.
Swissquote
---
Swissquote baking group regulated by the relevant financial authority with a country it resides. Its platforms are supported on any browser or mobile device—also, the platform pair with complementary analysis tools and plugins.
There are various accounts, with each getting varying charges from one account to another. No commissions are charged; instead, spreads are starting from 1.7 pips on standard accounts to 1.1 pips on prime accounts.
Traders have access to 10 major crypto coins and over 80 major and minor forex currencies. You can deposit/ withdraw funds at a fee when using bank transfers. However, major forex currencies are accepted to the funding account.


How do you buy bitcoin?
---
Buying right will help you succeed in a market full of scammers. Here are few steps to consider when buying:
CFD bitcoin
---
CFD Bitcoins purchase involves getting into a contract between buyer and seller. The seller will agree on paying a price difference when the value of bitcoin rises or falls. Therefore, the CFD bitcoin will only involve you buying the underlying assets only.
The contract is made between two parties by speculating a rise or fall in bitcoin's future prices. CFDs have an advantage for they entail lower or no commissions, making the trader consider spreads.
Real bitcoin
---
Real bitcoins are available online. All you need is to open an exchange account with a reputable broker. You can choose from exchange platforms like coin base, Kraken, or bitstamp are considering buying CFD bitcoin.
Make your purchase and expect a confirmation message, similar to a bank statement that you have deposited gold. Now you will have to store earned bitcoin into a bitcoin wallet to keep them safe.
How much does it cost to trade bitcoin?
---
When a trader has shallow knowledge of digital trading currencies like bitcoins, it may seem easy. However, some standard fees are charged. They do vary with your trading platform based on the bitcoin transaction fee. Generally, about 0.25% fee is charged to execute an exchange.
Benefits of bitcoin CFDs
---
Some of the potential benefits of trading Bitcoin CFDs include:
Bitcoin CFDs require very little technical knowledge for you to begin trading
They contain fewer security risks
You do not need an opening Bitcoin wallet to secure your coins
Both upward and downward movements are potentially profitable
Differences between trading bitcoin CFDs vs. real bitcoin
---
Bitcoin CFD consists of an agreement between buying and selling to pay the price difference when bitcoin prices rise or fall. Trading Bitcoin CFDs involve buying underlying assets. On the other hand, real bitcoin is a digital currency held electronically. Therefore, no physical representation available in comparison to a dollar.
Distinguish Between Bitcoin Brokers And Bitcoin CFD Brokers:
---
Bitcoin broker is slightly different from bitcoin CFD broker. When dealing with a bitcoin CFD broker, you trade a contract for difference. For a Bitcoin broker, you trade to own part of the bitcoin. Bitcoin broker grants you a segment or full ownership of the bitcoin where you can transfer it to your bitcoin wallet.
FAQs
---
Are futures traded 24 hours?
Yes! Over 70 instruments are trades 24hours, virtually within six days of the week. Trading futures can happen at any time of the day with various trading sessions.
What time does CME futures close?
Chicago Mercantile Exchange (CME) submitted via CME ClearPort Clearing, and the hours are Sunday 5:00 p.m. – Friday 5:45 p.m. CST with no reporting Monday – Thursday 5:45 p.m.–6:00 p.m. CST.
For CME OTC FX products submitted via CME ClearPort Clearing, the hours are Sunday 6:00 p.m. – Friday 5:45 p.m. CST with no reporting Monday – Thursday 5:45 p.m.–6:00 p.m. CST.
NYMEX and COMEX products submitted via CME ClearPort Clearing, the hours are: Sunday 5:00 p.m. – Friday 4:00 p.m. CST with no reporting Monday – Thursday 4:00 p.m.–5:00 p.m. CST
How Do CFD Brokers Make Money?
CFD brokers make money by charging fees through spreads, commissions, Leverage hedges, and financing. In addition, CFD broker Net clients, traders may opt to go long or go short. Therefore, the longer a trader holds, the more interest they pay. Those who go short interest are charged off the chart.
Is CFD trading safe?
Authorities regulate the CFD market with the country it resides. Thus, CFDs trading is safe.
Is CFD Trading Legal In The USA?
CFD trading is illegal for USA residents. Due to the restrictions by regulatory authorities, the USA prefers trading options for leverage.
Is CFD trading in the USA likely to be allowed in the future?
With the increased market regulation, the USA has no likeliness of allowing Future CFDs in the market any time soon. However, if regulations are changed or amended, CFD trading can be made available for Americans.

CaptainAltcoin's writers and guest post authors may or may not have a vested interest in any of the mentioned projects and businesses. None of the content on CaptainAltcoin is investment advice nor is it a replacement for advice from a certified financial planner. The views expressed in this article are those of the author and do not necessarily reflect the official policy or position of CaptainAltcoin.com