Introduction
---
Neteller is a popular e-wallet that allows users to move and store money online. While Neteller can be a handy tool for making payments online, it can be problematic when trying to purchase cryptocurrency. This article aims to outline some ways in which one can buy Bitcoin utlizing Neteller as a payment method.
We've taken a look at some of the more popular options when it comes to buying Bitcoin with Neteller, looking at some exchange platforms as well as some peer to peer marketplaces.
Neteller
---
Neteller recently made it possible to invest in Bitcoin directly on its platform. Users can top up their account with their currency of choice before exchanging it for Bitcoin. Investing in Bitcoin through Neteller is simple; however, you won't own the Bitcoin, you will only own the bitcoin representation issued by Neteller. Investing in this way means you can't transfer your Bitcoin to another wallet or use it for any payments.
We always advise buying an actual crypto and not an IOU issued by centralized platforms like Neteller. Simply go to
Binance
,
Coinmama
,
Cex.io
or any other major exchange and buy an actual coin that you can send to your own wallet (
Ledger Nano X
is the best choice) where it can't be frozen, confiscated or censored by anyone in the world.
Investing through Neteller is a good option if you want to make a long term investment; the process is straightforward, and the fees acceptable.
If you want to own Bitcoin then read on, we've outlined a few options to help you find a reliable Bitcoin seller that accepts payments through Neteller.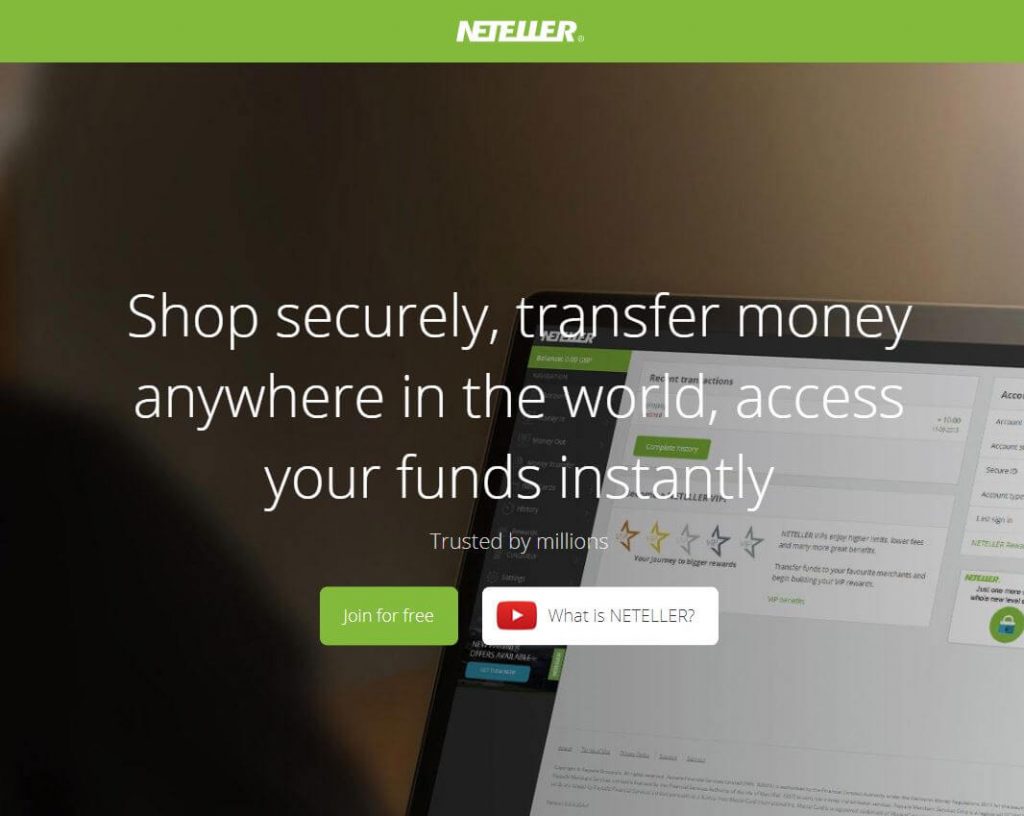 Bitpanda
---
BitPanda is a highly reputable cryptocurrency exchange based in Austria. BitPanda is currently available in Europe and the UK, which rules out this option for people who live in other parts of the world. For those living in Europe or the UK, this is perhaps the easiest way to purchase Bitcoin with Neteller.
Bitpanda comes with a secure Bitcoin wallet allowing members to store any Bitcoin that they purchase through the platform securely. The fee for paying with Neteller is hard to calculate as all of the associated fees are already included in the price that you pay; this is a bit of a nuisance; however, it means you know precisely how much Bitcoin you will be purchasing.
BitPanda also allows members to invest in other cryptocurrencies such as Litecoin, Dash, and Ethereum, making it an excellent option for anyone that is looking to invest in both Bitcoin and Altcoins.
If you live in the EU or the UK, then Bitpanda is by far the simplest way that you can buy cryptocurrency with Neteller. Bitpanda does allow US members to sell cryptocurrency, so hopefully, they will allow them to make purchases in the future.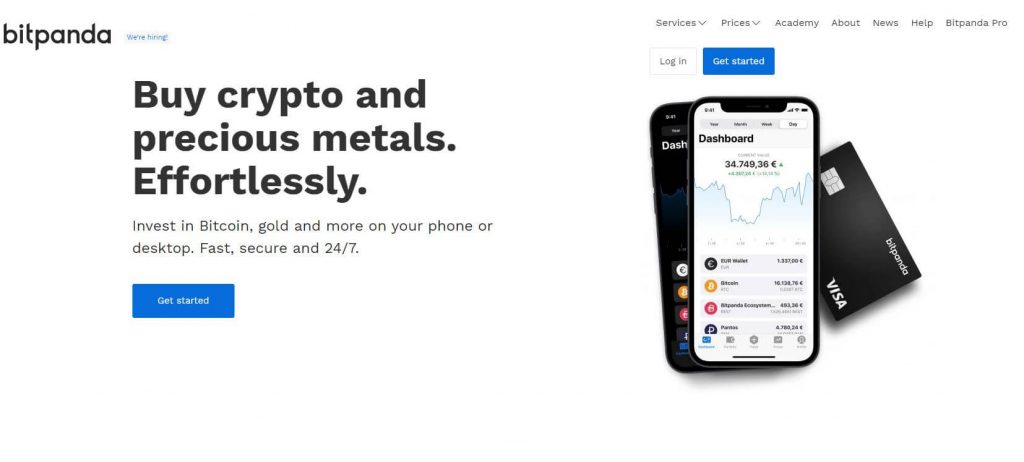 CoinCorner
---
CoinCorner is another exchange that is available in most parts of the world. CoinCorner has built an excellent reputation since their launch back in 2014; they have a focus on making it easy to purchase Bitcoin and other cryptocurrencies in order to open the crypto market to the average person.
CoinCorner allows payments through debit, credit cards, and a range of e-wallets, including Neteller. The interface is easy to use, and the company also offers a mobile wallet so that you can check your balances and transfer Bitcoin with ease through the use of the CoinCorner application.
The fees for buying Bitcoin with CoinCorner are 5% regardless of the payment method used. To make a withdrawal, you will pay a fixed price of €1.50 for SEPA transfers, or €30 for a SWIFT transfer. Funds must be withdrawn to a bank account or transferred to another Bitcoin address as withdrawals to Neteller are not permitted.
All in all, CoinCorner is incredibly easy to use, and their set fees of only 5% are reasonable. If you want to buy Bitcoin using Neteller from outside of the EU, then CoinCorner is one of the best options available.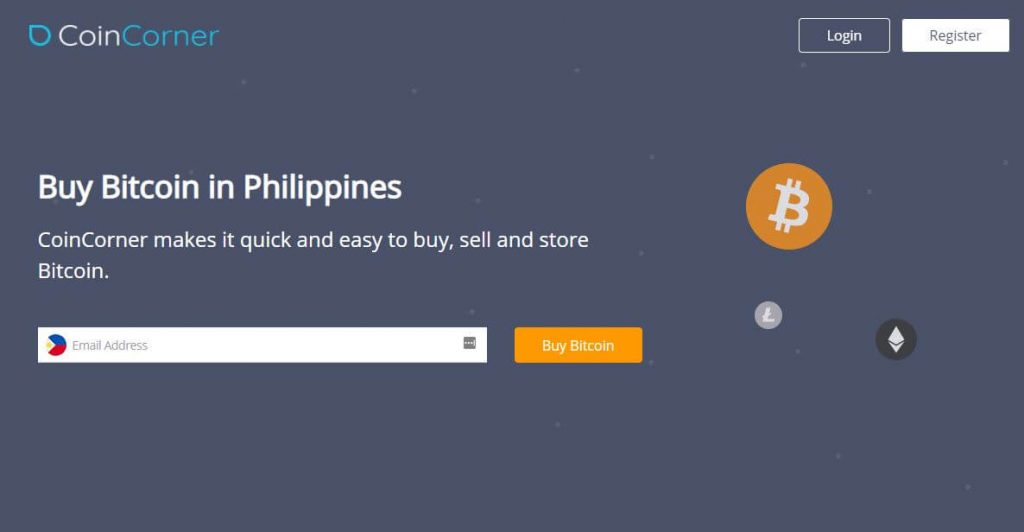 LocalBitcoins
---
LocalBitcoins is a popular peer to peer Bitcoin marketplace. A peer to peer marketplace is primarily a place where both buyers and sellers can easily communicate to buy and sell Bitcoin on a one to one basis.
Sellers on LocalBitcoins can accept whatever payment methods that they want meaning that some will accept Neteller.
Sellers who accept Neteller payments will often charge more than the average market price for Bitcoin as they understand that there is more of a risk involved when accepting payments through an e-wallet.
It's essential to communicate with the seller and check their past transaction history when using a peer to peer platform. Finding someone with an excellent transaction history minimizes the chances of something going wrong; however, if there are any problems, the customer support team is extremely helpful in solving any issues.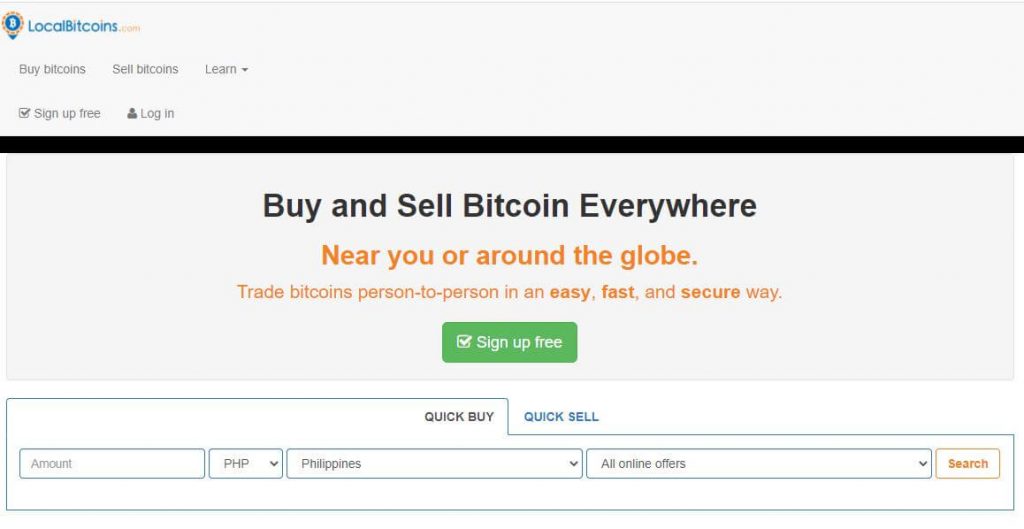 Paxful
---
Paxful is another peer to peer marketplace that works in the same way as LocalBitcoins. If you don't have any luck finding any sellers willing to accept Neteller on LocalBitcoin, then Paxful is the next best option.
Just like LocalBitcoins, Paxful is extremely user friendly, and they have excellent customer support in case you encounter any issues. The Paxful community is quite small, so you will probably have more success finding a seller that accepts Neteller on LocalBitcoins.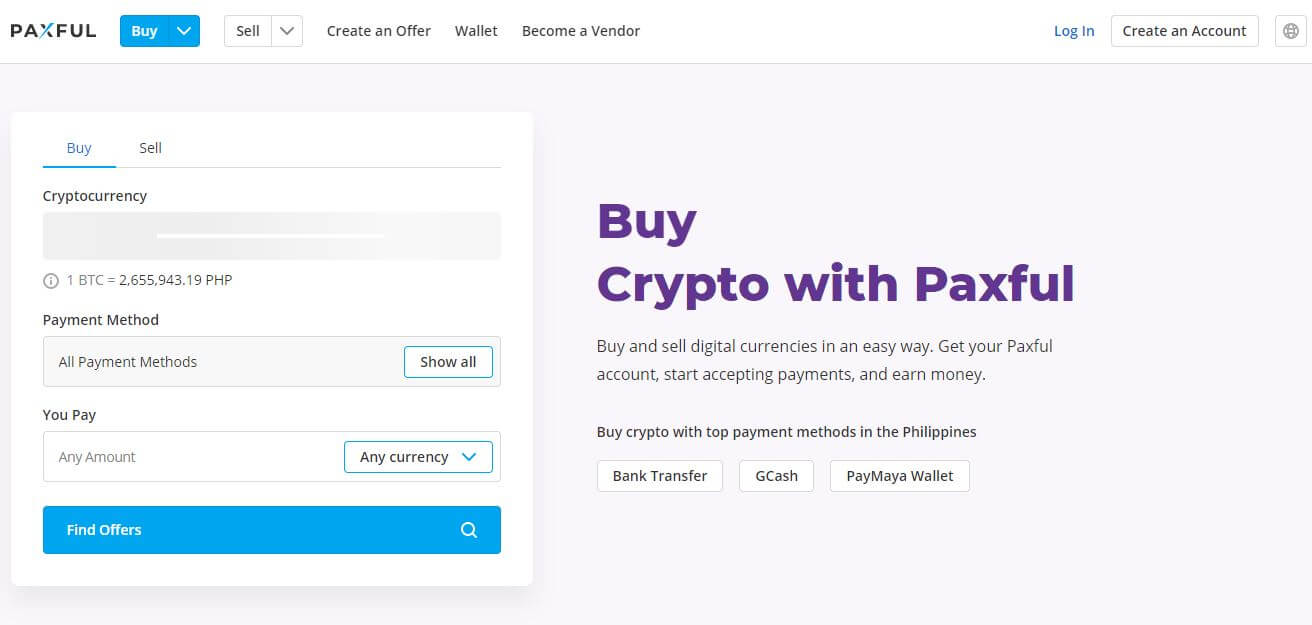 Conclusion
---
Buying Bitcoin with Neteller is somewhat of a nuisance; it's something we don't recommend; however, if it is your only way of making a payment, then you do still have some options.
If you are looking to invest in Bitcoin on a long term basis, then investing on the Neteller platform is the right choice; the low fees and ease of use make it extremely simple to invest. Investing through Neteller is excellent, but it does come with its drawbacks. Firstly when investing with Neteller, you won't own any Bitcoin, just the underlying assets; this means that you won't be able to move your cryptocurrency to another wallet or make any payments.
If you are looking to own some Bitcoin, then exchanges such as Bitpanda and CoinCorner are the next best option. Bitpanda is recommended for investors in the EU and the UK, whereas CoinCorner is more suitable for the rest of the world.
Another option is to find a reputable seller on a peer to peer platform such as LocalBitcoins or Paxful. These marketplaces are nice to get involved in, and through some effort, you will be able to find a trustworthy seller that will accept payments through Neteller.
Read also:
FAQs
Does binance accept Neteller?
No, Binance does not accept Neteller as a payment method on their exchange.
Can you buy crypto with NETELLER
Yes, you can buy crypto with Neteller on several well known exchanges like Bitpanda, Paybis or Localbitcoins.

CaptainAltcoin's writers and guest post authors may or may not have a vested interest in any of the mentioned projects and businesses. None of the content on CaptainAltcoin is investment advice nor is it a replacement for advice from a certified financial planner. The views expressed in this article are those of the author and do not necessarily reflect the official policy or position of CaptainAltcoin.com