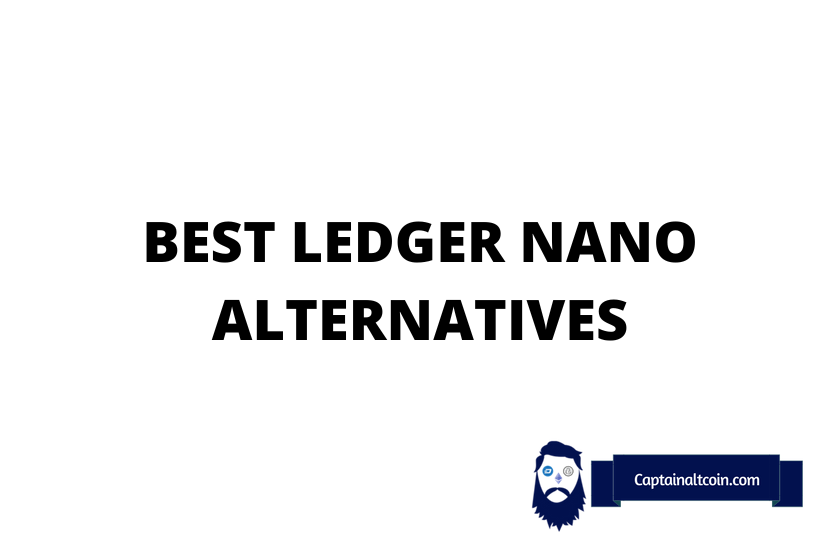 It's practically impossible to discuss hardware wallets without mention of Ledger wallets. The first ledger wallet was introduced in 2014 by experts in the crypto and embedded security world. Since then, the ledger family of wallets has grown to include more versions and develop a standard for upcoming crypto wallets.
That doesn't mean it is the only reputable name in crypto security, though. After all, technology keeps advancing and showing us ways to improve on things we didn't even know needed improvement. Thus, this article will address the best alternatives to the Ledger wallet. This will help you decide what to go for if you have reservations about the Ledger wallet or simply want more variety in your choice of hardware wallets.
We start with a brief review of the Ledger Nano wallets.
Read also: How good is the latest Ledger Nano S Plus? Check out our review and also direct comparison of Nano S Plus vs Nano S / Nano S Plus vs Nano X.
WHAT IS LEDGER NANO X/S?
---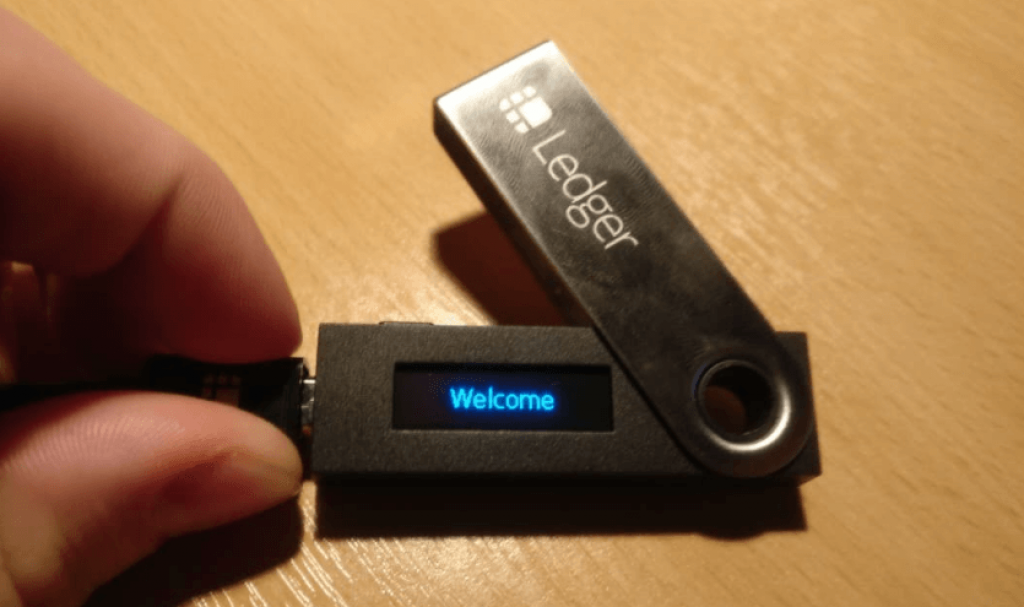 The two forerunners in the Ledger wallet franchise are the Ledger Nano X and Nano S wallets. What is the difference between the two?
The Nano X wallet is a cold wallet built to be resilient as it provides security against breaches by hackers. Being a cold wallet means that it is completely air-gapped from the internet and leaves no space for penetration attacks. Apart from being air-gapped, it is also EAL5+ verified. This simply means it is as secure as Visa and Mastercard cards.
On top of that, the Nano X wallet has also been verified by a reputable cybersecurity firm in France, ANSII. Also, it offers connectivity options utilizing partnerships with exchanges like Coinify, Changelly, etc.
The Nano S wallet has the same security features as the Nano X wallet but falls short in terms of connectivity features like BlueTooth and a smaller range of crypto assets supported. Another advantage the Nano X wallet has over its sibling is that it comes with a 100mAH battery which makes it easier to transact with it on the go. That is why it goes for about half of the price of the Nano X wallet.
Now that you have an idea of what the Ledger Nano wallets are all about let us discuss the alternatives to the wallets.
WHAT ARE THE BEST LEDGER NANO ALTERNATIVES
Ledger Stax
---
The Ledger Stax is a new crypto wallet from Ledger that is designed for hardcore on-chain users. The device has a touch-screen interface and supports over 5,000 coins and tokens through the Ledger Live app. It is also compatible with Ethereum and Polygon based NFTs. The wallet comes with a suite of security features, including two-factor authentication, a secure element chip, anti-tampering technology, and secure Bluetooth connectivity. It is currently priced at $279. The device will be available for delivery by March 2023.
Read the full review of Ledger Stax here.
TREZOR T
---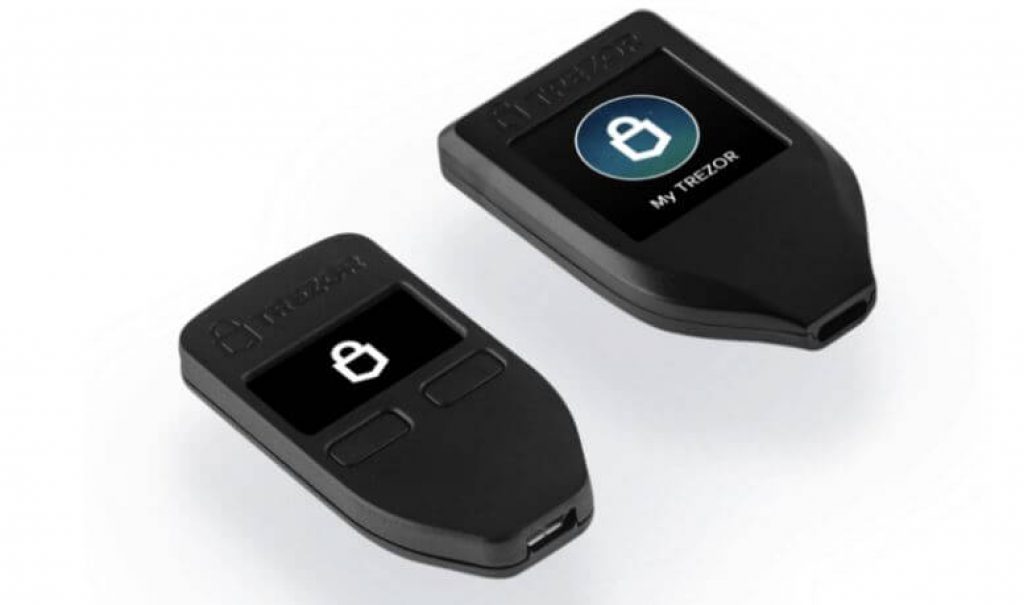 This is likely what comes to mind first when thinking of an alternative to Ledger wallets. This is because both were introduced around the same time and have maintained similar standards regarding crypto asset security. Let's discuss some of the characteristics of the wallet now.
Like Ledger, the Trezor wallet franchise comes with two leading wallets, the Trezor One and the Trezor T. The Trezor T is the most recent, being introduced in 2018 and featuring better technological advancements than the Trezor One model. It is also a hardware wallet, air-gapped from all internet connections, making it a safe option to store your cryptocurrencies.
In addition to being air-gapped, the Trezor T wallet also integrates more security protocols like the use of Shamir Backups, two-factor authentication, user-created PIN, Passphrase feature, Ultrasonic welding, self-destruct mechanism in its bootloader function, among others. This and many more features contribute to it being more expensive than the Ledger Nano X. You could get the Nano X for around $119, while you would need about $170 to purchase the Trezor Model T.
COOLWALLET PRO
---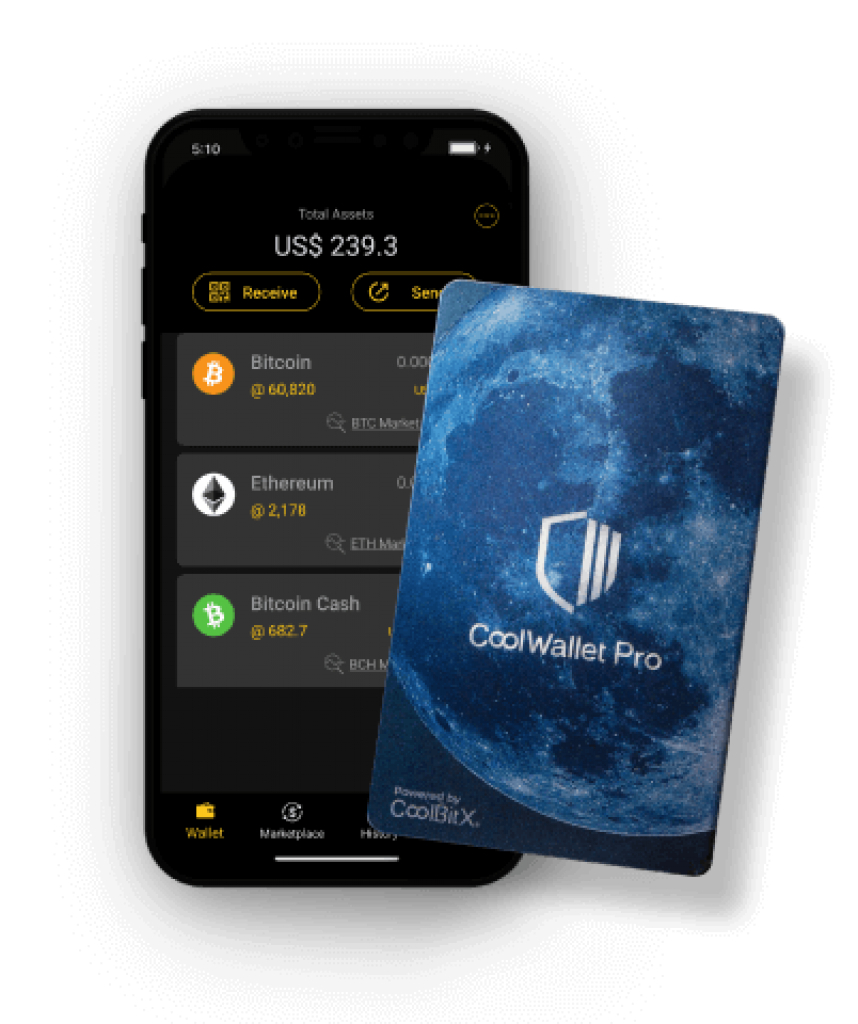 Like the Ledger Nano X and Trezor T models, the Coolwallet pro is the most advanced in a duo of two wallets produced by the same company. It was released in May 2021 by a Taiwanese company, CoolBitX, and offered more technological advancements than its predecessor, the Coolwallet S.
Shaped like a bank card, the Coolwallet Pro offers the advanced security features of a cold wallet together with connectivity and staking options. Even though it only supports Polkadot, Cosmos, and Tron for staking, plans are on the ground to include more coins.
The wallet comes in a package that includes the wallet itself, a USB charging dock and cable, two recovery seed cards, and a user manual. It goes for $149, supports a limited number of coins, and can be connected to Android or iOS devices via BlueTooth on its mobile app.
SECUX V20
---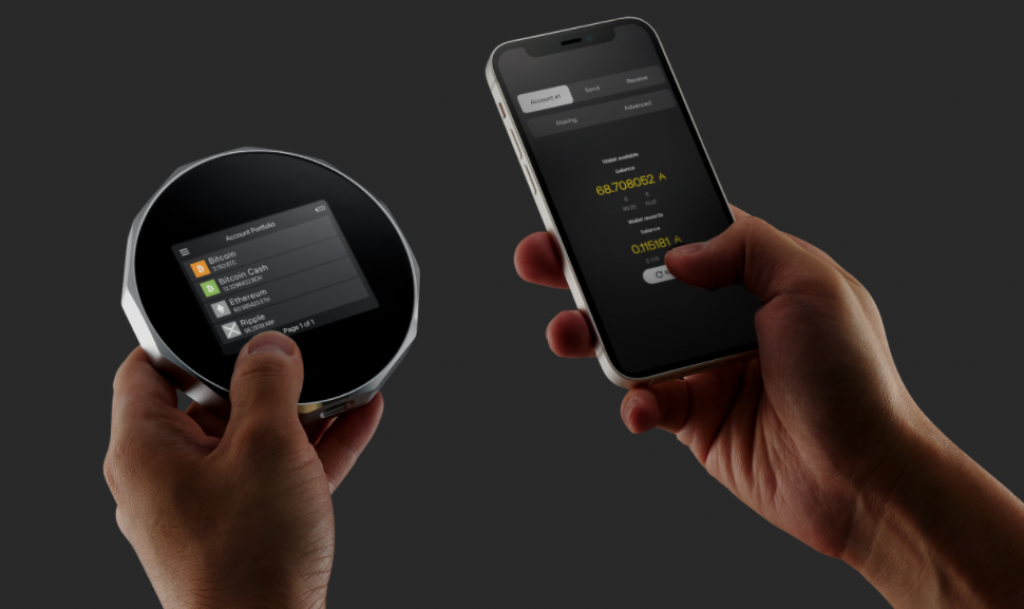 The SecuX V20 is the best in a series of three wallets developed by SecuX Technology Inc., a Taiwanese company launched in 2018. The wallet is Sturdy-looking and is unarguably one of the biggest hardware wallets in the market.
Like the Ledger Nano wallets, SecuX wallet is EAL5+ certified and possesses an AES-256 BlueTooth secure connection. Thus it rightly is one of the most secure hardware wallets there is. Also, it bests the Nano X in many ways. For example, it has a strong battery of 600 mAH power compared to the Nano X, which only has a 100 mAH battery. Also, it has a bigger screen and has an in-built browser through which you can access various DApps on mobile or browser.
Lastly, Secux has a hidden wallet feature through which you can misdirect intruders if they want to open your wallet forcibly. However, it is slightly more expensive than the Nano X, going for $138 when this article was written.
COLDCARD
---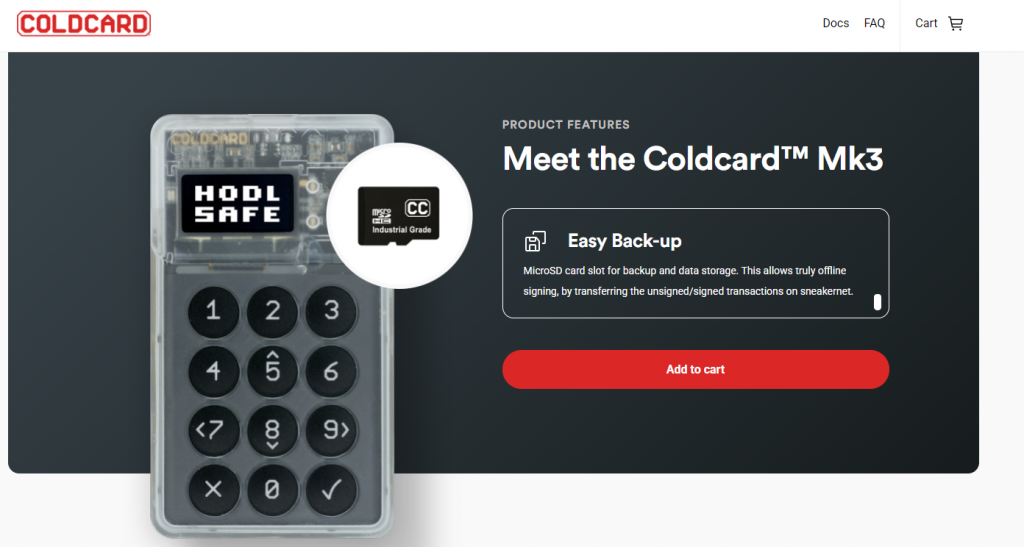 Like the SecuX V20, the Coldcard wallet is on the bulkier side in a list of hardware wallets. It comes designed as a calculator, completely air-gapped from the internet, and with many juicy security features.
For starters, Coldcard is entirely air-gapped, with offline transactions due to its support of the BIP174 model. Also, it has a Duress pin which redirects intruders to a secondary wallet if you're forced to open your wallet; a brick PIN, which when entered destroys the device and renders it unusable; as well as a manual self-destruct button which is easy to find on the wallet.
The major drags of Coldcard are its bulkiness and the fact that it only supports Bitcoin and no other crypto. If you don't mind all that, you can purchase this wallet at their website for about $130.
KEEPKEY
---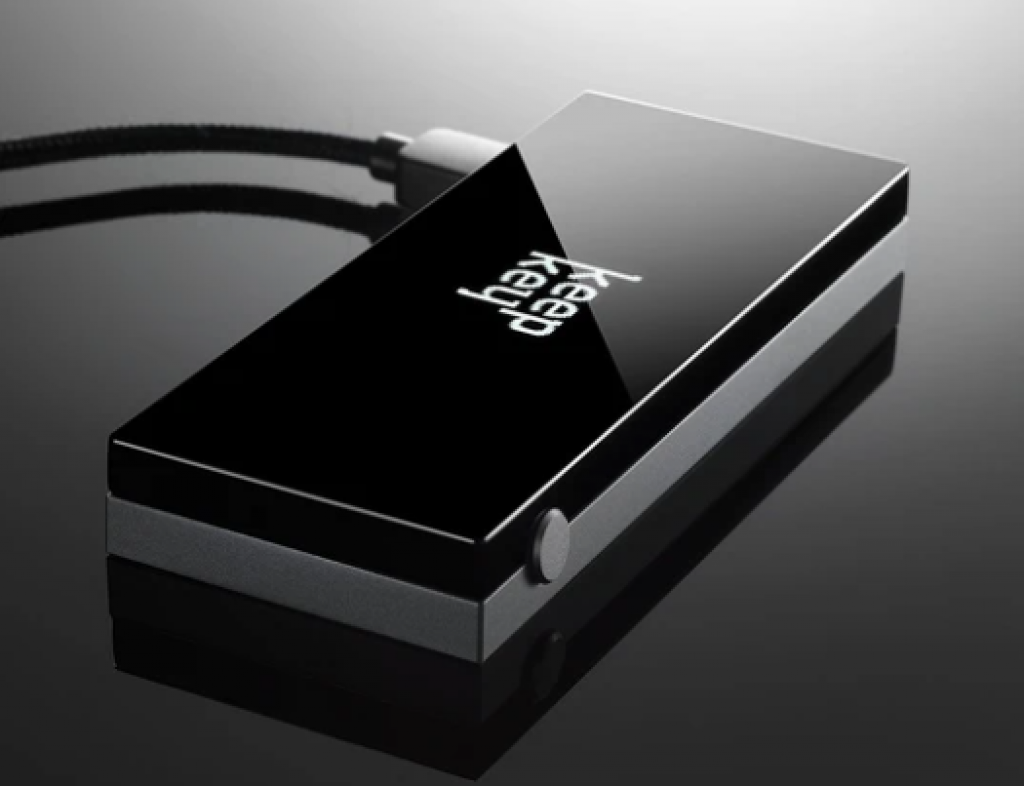 The KeepKey wallet is one of the cheapest hardware wallets in the markets right now. It goes for about 79 dollars and still comes with the security features that make hardware wallets appealing. KeepKey also comes in a sleek and portable design and can be connected to a computer via USB through an encrypted network to prevent hacker penetrability.
Even though KeepKey supports a fewer range of cryptocurrencies than Ledger Nano X(about 40 at last count), it still holds its ground when it comes to securing the crypto assets under its domain. For example, it provides a passphrase as an addition to the standard 12-word recovery phrase; this feature is optional but recommended as it helps bolster the security of users' funds. Also, no transaction is approved without first entering the PIN created during the installation of KeepKey.
ZENGO
---


This may be a surprise addition to the list seeing that it is a hot wallet and cold wallets are the topics of discussion here. However, even though it is a hot wallet, Zengo stands apart because of its use of facial recognition instead of private keys. This means that unless a hacker has your identical face, he is helpless in the face of your Zengo wallet.
Being a hot wallet, the Zengo wallet comes free of charge; the only fees you have to pay are network fees for miners. The wallet also stands out in its offer of staking rewards for holding Bitcoin. Thus, if you let your Bitcoins sit in the wallet, they are not just sitting idle; you still get staking interest on them.
Overall, Zengo is one of the safest hot wallets around. It comes as no surprise, then, that the company behind the wallet successfully raised about $20 Million in a funding round led by Insight Partners on April 27, 2021.
Read also:
FREQUENTLY ASKED QUESTIONS
---

CaptainAltcoin's writers and guest post authors may or may not have a vested interest in any of the mentioned projects and businesses. None of the content on CaptainAltcoin is investment advice nor is it a replacement for advice from a certified financial planner. The views expressed in this article are those of the author and do not necessarily reflect the official policy or position of CaptainAltcoin.com