D'Cent Wallet Review [2022] – Is It Safe & How To Use It?


D'Cent Wallet Review [2022] – Is It Safe & How To Use It?
It offers top-notch security, combining the effectiveness of hardware wallets with an added layer of biometric protection
It is easily upgradable
It comes with a durable battery.
It has an easy recovery process in case of lost, stolen or wiped wallets.
Even in the case of untimely death, family members can still have access to the deceased's wallet through the secondary fingerprint record.
So, you've done your research and have decided on which cryptocurrency you want to hold either for the medium or long term. The next thing on the agenda is to choose where you will store your assets till you're ready to sell or utilize them in other ways. The time has now come for you to select a wallet.
Unfortunately, knowing which wallet is best for you can be very confusing as there are many options with varied features. One of those options is the D'cent wallet. In this article, we will engage in a qualitative analysis of the D'cent wallet, weighing its pros and cons so that you can make a well-informed decision about whether or not it's meant for you. Are you ready? Let's start.
WHAT IS D'CENT WALLET?
---
The D'cent wallet is a hardware wallet that sets itself a class apart from the rest by offering a built-in fingerprint sensor and dedicated security chip for enhanced security and privacy. It was developed in South Korea by IoTrust in 2018. The device features an OLED display and is portable. In addition, the D'cent wallet also has companion applications on the Google and Apple play stores.

WHAT COINS DOES THE D'CENT WALLET SUPPORT?
---
At the time of writing, D'cent wallet supports over 1200 different cryptocurrencies, with the prominent ones being Bitcoin, Ethereum, Tether(USDT), Ripple(XRP), among others. They also have an interesting feature on their website in which users can suggest more coins to be added to the wallet. It supports ERC-20, RRC-20, and RRF tokens.
The hardware wallet doesn't actually store the crypto assets. It merely saves your private keys and all other account information connected to the owner of the wallet. The crypto-assets themselves exist on the blockchain network and are only accessed by the software application when needed.
HOW MUCH DOES THE D'CENT WALLET COST?
---
The standard cost of the D'cent wallet is around 119 dollars. You may be able to get it cheaper, perhaps because of a promotion or special offer, but it's likely going to be time-limited. Quality is essential when shopping for this wallet to get a wallet that has not been compromised by initial use.
HOW TO USE D'CENT WALLET
---
HOW TO CREATE A NEW WALLET:

Press and hold the power button for three seconds to switch on the device.

Click on the OK button after choosing your language. (Supported languages are English, Chinese, Korean, Japanese, and Spanish).
From the menu, select 'Create Wallet'. Your new wallet will be created.

You will be prompted to enter your PIN. Enter your 4 to 8 digits pin and press the OK button.
Verify your pin.
Register your fingerprint by touching the fingerprint sensor with your finger.
Verify Fingerprint.

Write down the recovery seeds(24 words from 6 lists).
Verify that you have written down your recovery seeds.
Your wallet is ready!
HOW TO IMPORT EXISTING WALLET:

First, reset your wallet by clicking 'Device Wipe.'
Select your language.
Click on 'Recover Wallet'.
Register and verify your PIN and fingerprint as outlined above.
You'll need to enter the recovery words for the wallet you want to import.
At the bottom of the review menu, click 'I am ready'.
Your wallet has been successfully imported.
PHYSICAL APPEARANCE OF THE D'CENT WALLET
---
The D'cent wallet has a neat and savvy design that pleases the eye.
It's portable and comes with easy packaging.
It has a plastic covering that's fitted with a metal base.
It has Bluetooth connectivity.
There is also a USB port through which users can connect to their personal computers. A USB cable comes with the device.
The biometric wallet comes with an a585-mAdurable battery which can be charged with the included USB cable. The charging time is around 30 minutes.
It has an OLED display screen of 128 by 128 pixels – large enough to view and perform transactions.
It has four scroll-wheel buttons that provide easy navigation on the wallet interface.
It has a fingerprint sensor placed in-between the four buttons.

BIOMETRIC FEATURE
---
The D'cent wallet prides itself as the first hardware wallet with a biometric feature and the best so far. The biometric feature adds another layer of protection to the wallet and facilitates convenient and fast transaction signing.
The hardware wallet allows a user to try the fingerprint scanner up to five times. Any attempt beyond that, the device will ask for your PIN. If you enter the PIN 10 times incorrectly, the device will automatically wipe itself and delete all stored information.
The D'cent wallet allows users to register up to two fingerprints on the biometric interface. Thus, even in the event of an untimely death of the user, the family members can have access to such funds if one of them is enrolled as the second fingerprint. When assigning the second fingerprint, care must be taken since it also can send coins.
PAIRING THE D'CENT WALLET WITH A SMARTPHONE
---
The D'cent biometric wallet can be connected through Bluetooth to both Android and iOS phones. Take note that you need to download the mobile app on Apple or Google play store after pairing your phone with the wallet.
To connect the wallet with Android phones, follow these steps:
---
If you would have bet on the right coins this year you could easily have 10xed your capital…

You could even have made as much as 100x which means you could have turned $100 into as much as 10k.
Experts believe this will happen again in 2022, the only question is which coin do you bet on?
Our friends from WhaleTank are on top of it, working non-stop to find the best gems one can buy on the market.
Click here to test them out by joining their Telegram group.
Power on your device and sign in with your fingerprint.
Select 'Setting'.

Select 'Bluetooth'.
Select 'Android'.
The screen will display the device name and password.
Go to the BlueTooth menu of your phone and use the provided password to connect to the D'cent biometric wallet.

You have now successfully paired your devices.
To connect the wallet with an iOS phone, follow these steps:
---
Download the D'cent app and install it.
Enable Bluetooth settings on your iPhone.
In your D'cent mobile app, select the Bluetooth button on the top right corner of the screen under the main account.

Bluetooth devices will be listed. Locate and select your D'cent device.
Wait for some time until the Bluetooth icon switches from red to mint-green
Your devices are now synchronized.
Read also:
D'CENT MOBILE APP
---
The D'cent mobile app manages three wallets: the biometric wallet, the Card type wallet, and the software wallet, and is available for download on the Google play store and the Apple store. It requires an iOS 11.0 or higher operating system for Apple devices and Android 6.0(Marshmallow) or higher for Android devices.
HOW TO RECEIVE COINS FROM EXCHANGES ON THE D'CENT WALLET
---
Using the biometric wallet:
Select the coin account from the main screen and press the OK button.
Click OK twice to see the QR code's address.
With the sender's camera, scan the QR code.
The address should be automatically inserted into the sender's wallet.
Using the Mobile app:
Click on your coin account in the mobile app.
Your account address is displayed as a QR code when you click 'receive'.
Click 'Copy' or 'Share' to share your address in hex form.

HOW TO SEND COINS FROM D'CENT WALLET TO OTHER EXCHANGES
---
Using the biometric wallet
---
Connect your wallet with your mobile app.
From the mobile app, press 'Send', enter the recipient's address, and press 'Next'.
Enter the amount of crypto you'd like to send.
Set the fee for each transaction. Generally, the higher your payment, the faster your transaction will be processed.
Click 'Next' and then 'Send'.
Confirm the transaction information on your biometric wallet again and press the OK button.
Scan your fingerprint or enter your PIN for final approval.
Well done! You've successfully sent tokens from your biometric wallet.
Using your card wallet
---
Repeat steps 2-5 from above.
Enter the password for your card wallet. Be careful here, as the card will be permanently blocked after ten wrong entries.
When prompted, tag the card wallet on the RFID reader at the back of your phone.
When the transaction is successful, you will be notified.
Using your software wallet
---
This is the easiest but least secure among the three.
Follow steps one outline above.
Enter the 6-digit password you've set to protect access to your mobile app.
That's all!
IS THE D'CENT WALLET SECURE?
---
The D'cent wallet comes with a number of top-notch security features. Let us consider some of them:
It comes with a biometric fingerprint scanner with which one can unlock the wallet and transact freely. This feature makes it superior to other hardware wallets such as Trezor, Ledger, etc.
It comes with a secure element certified as EAL+. A security rating of this level protects against penetration testing. It's the kind of secure chip technology that's used in credit and debit cards.
In addition to the high level of security mentioned above, the wallet also comes with a custom-designed operating system that guards against all sorts of malicious software.
It doesn't transmit the private keys over Bluetooth. Thus, even if hackers use the BlueTooth connectivity as an attack vector, they would not be able to siphon any valuable data.
CAN YOU STAKE COINS ON THE D'CENT WALLET?
---
Yes, you can. The D'cent wallet offers an in-built browser from which you can gain access to decentralized exchanges and applications that offer unique features like staking. From the DApp browser, you can access applications on the Ethereum, Polygon, RSK, Klayton, Tron, and Binance smart chains.
There are also some testnet services accessible from the browser. You can use the DApp service by clicking the 'Discovery' tab at the app's bottom menu.
CONCLUSION
---
Whatever is worth doing at all is worth doing well. If you're going to get involved in the world of cryptocurrencies, you need to find a good way to store your crypto assets. D'cent wallet is one of the best out there. Is it the wallet for you? We hope this article has answered that question.
FREQUENTLY ASKED QUESTIONS
---
CAN D'CENT WALLET BE HACKED?
---
For the wallet to be hacked, the hackers would have to access your biometric wallet or access your fingerprint or PIN. That would not be the fault of the company now, would it? However we can't say with absolute certainty that it can never be hacked.
After all, Ledger(one of the best hardware wallets) was hacked in 2020. What we can say with absolute certainty is that this wallet is one of the best.
IS D'CENT A GOOD WALLET?
---
Yes, it is. It combines biometric security with portability and aesthetic design. On top of that, it offers access to decentralized applications and exchanges where you can stake your crypto assets even as you save them. To top it off, firmware updates are regularly released, coming out with better features that improve user experience.

HOW DO I TURN OFF MY D'CENT WALLET?
---
You can delete all account information on your biometric wallet by clicking on 'Setting', then 'Security', and 'Delete Account' on the mobile app. This does not delete your crypto assets or private keys but takes them off your screen.
HOW DO YOU MAKE A D'CENT WALLET?
---
It's pretty easy. Follow the step-by-step instructions above on how to create a new wallet, and you're good to go!
HOW DO I UPDATE MY D'CENT WALLET?
---
To update your wallet, you need a google chrome browser running on a personal computer, a USB cable (preferably the one that came together with the biometric wallet), and the latest version of the D'cent bridge program on your PC. Once you have those, proceed as follows:
Connect your PC and wallet with the USB cable
Authenticate your biometric wallet
Load the D'cent bridge program
Press the Update to version…' button.
Reboot your device
PROS
It offers top-notch security, combining the effectiveness of hardware wallets with an added layer of biometric protection
It is easily upgradable
It comes with a durable battery.
It has an easy recovery process in case of lost, stolen or wiped wallets.
Even in the case of untimely death, family members can still have access to the deceased's wallet through the secondary fingerprint record.
CONS
Compared to other hardware wallets, it's pretty expensive.
It is limited in the number of cryptocurrencies it currently supports.
The plastic body it comes in makes it quite fragile compared to other hardware wallets.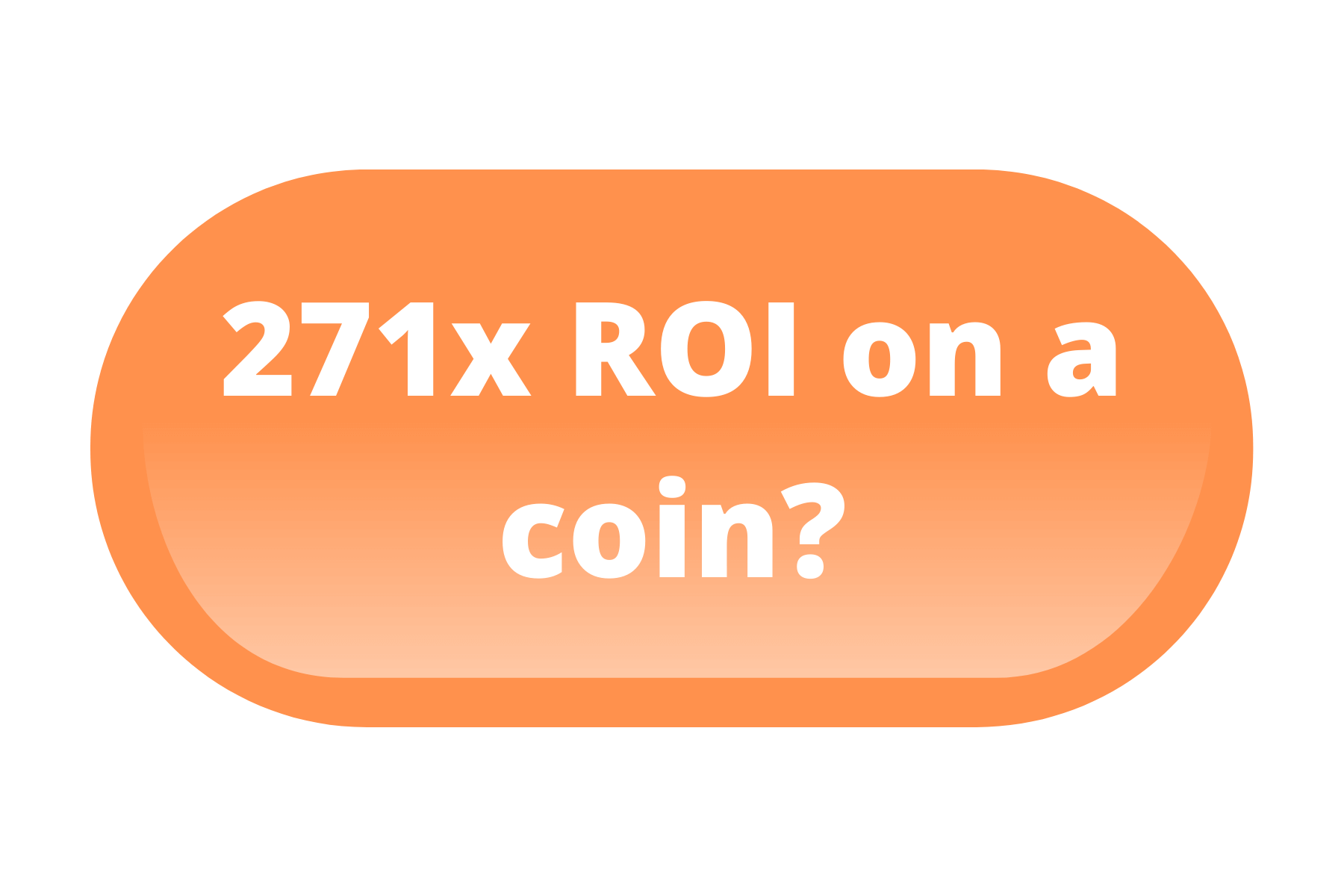 CaptainAltcoin's writers and guest post authors may or may not have a vested interest in any of the mentioned projects and businesses. None of the content on CaptainAltcoin is investment advice nor is it a replacement for advice from a certified financial planner. The views expressed in this article are those of the author and do not necessarily reflect the official policy or position of CaptainAltcoin.com