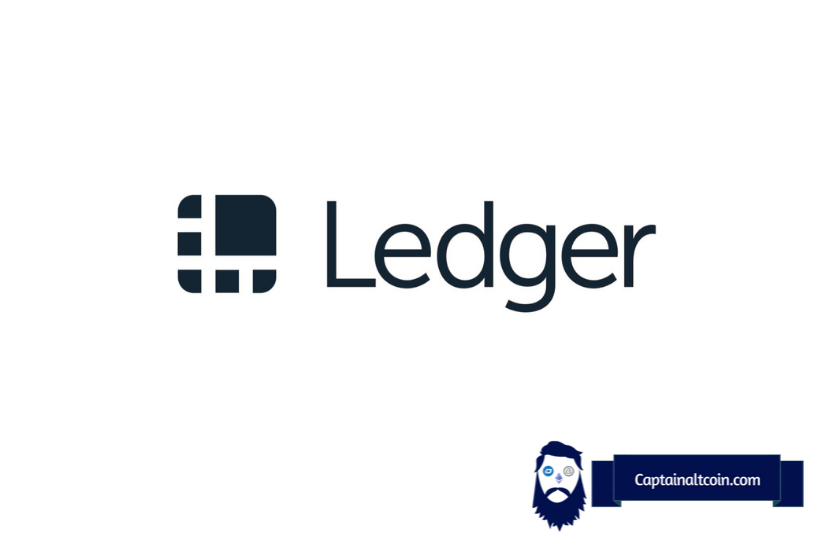 Choosing the right hardware wallet for your cryptocurrency can be a daunting task, especially when considering popular options like the Ledger Nano X and Ledger Nano S Plus. Both devices offer robust security features to keep your digital assets safe, but understanding their differences can help you make an informed decision.
This article will delve into the key distinctions between the Ledger Nano X and the Ledger Nano S Plus, from their design and user interface to their compatibility and price.
We'll explore how each device caters to different user needs, helping you decide which wallet aligns best with your crypto management goals. So, if you're torn between the Ledger Nano X and the Ledger Nano S Plus, read on to discover which device could be your ideal crypto companion.
Over the years, Ledger has released Nano X, Nano S, and most recently, the Nano S Plus. The Nano X is widely known, but the Nano S Plus is built on the shoulders of a giant. If you are contemplating buying the X or S Plus, here's a review of both to help you decide.
Compare Ledger hardware wallets
---
All Ledgers are powered by an industry-leading Secure Element chip, together with Ledger's proprietary OS that protects your crypto & NFTs from sophisticated hacks. Peace of mind is assured with every Ledger.
Feature
Ledger Nano X
Ledger Nano S Plus
Ledger's uncompromised security
✅
✅
NFTs and 1000+ coins supported
✅
✅
Compatible with Ledger Live app
✅
✅
Bluetooth® mobile connection
✅
❌
Screen Type
OLED
OLED
Screen Resolution
128×64 px
128×64 px
Bluetooth®
(Only compatible with smartphones)
❌
Connector
USB-C
USB-C
Ledger Live Compatibility
Windows
Windows 10+
Windows 10+
Apple MacOS
macOS 12+
macOS 12+
Linux
Ubuntu LTS 20.04+
Ubuntu LTS 20.04+
Android
Android 9+
Android 9+
Apple iOS
iOS 13+
❌
Ledger Live app (NFTs)
Ethereum and Polygon NFTs
Ethereum and Polygon NFTs
Third-Party wallet (coins)
5000+ coins
5000+ coins
Third-Party wallet (NFTs)
Multi-blockchain NFTs
Multi-blockchain NFTs
Ledger Live app (coins)
500+ coins
500+ coins
Secure Element chip
Certified Secure Element (CC EAL5+)
Certified Secure Element (CC EAL5+)
PIN protection
✅
✅
Recovering access to assets
24-word Secret Recovery Phrase
24-word Secret Recovery Phrase
Third-party wallets
Compatible with 50+ wallets
Compatible with 50+ wallets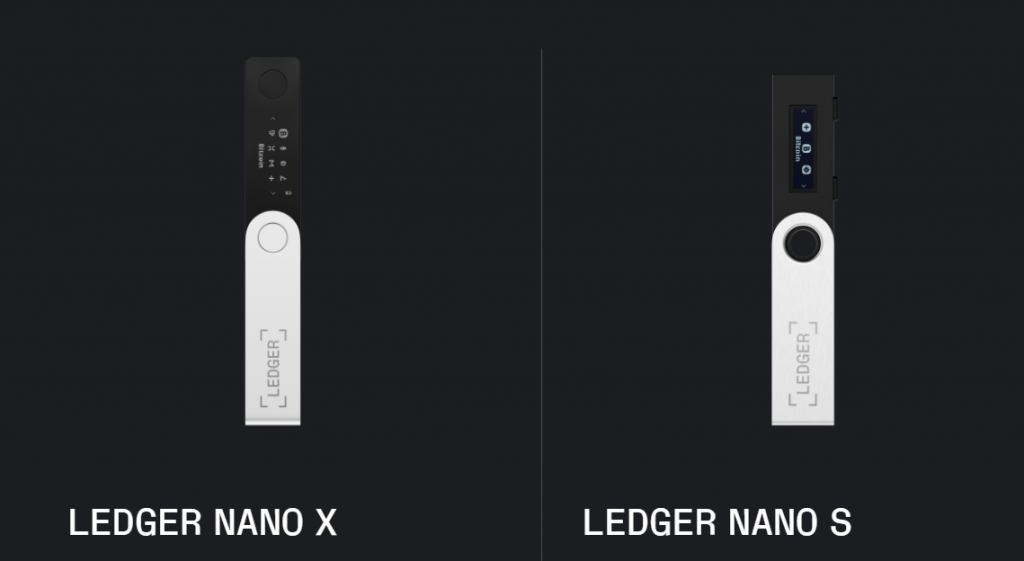 Ledger Nano S Plus vs X Similarities
---
The Nano X and Nano S plus share physical appearance and software build similarities.
Both have a 128 × 64px screen.
Both have a USB-C connector.
Both support up to 100 apps.
Both support 5500 coins and tokens.
Both can run on operating systems like Windows ( 8 and above), MacOS(10.0 and above), and Linux. They also run on Android devices.
Ledger Nano S Plus vs Nano X Difference
---
Here are the significant differences between the two versions:
Nano S Plus has no battery, while the Nano X has a battery that can run for about 8 hours.
Nano S Plus has no Bluetooth, but the Nano X version has a Bluetooth feature.
Nano S Plus is much cheaper than the Nano X.
The Ledger Stax is a new hardware wallet from Ledger
that offers several new features and improvements over the company's existing products. The wallet has a touch-screen interface and supports over 5,500 coins and tokens, as well as Ethereum and Polygon-based NFTs. It also has Bluetooth connectivity and Qi wireless charging, a larger battery, and customizable lock screen images or NFTs. The wallet is highly secure, using the ST33K1M5 secure element chip with the CC EAL5+ certificate. It is currently priced at €279, including free shipping, and will be available for delivery in 2023.
Preorder it by clicking here.
Physical Appearance
---
The physical appearance of both devices is similar in certain areas. The Nano X has a similar build to Nano S Plus, but the former has a glossy finish, while the Nano S Plus is has a matte finish. Two buttons are arranged on each side of the Nano X, and they are big and round. The buttons are smaller on the Nano S Plus, and the arrangement is at the unit's top. For users who fancy a premium outlook, the two Nano versions offer just that.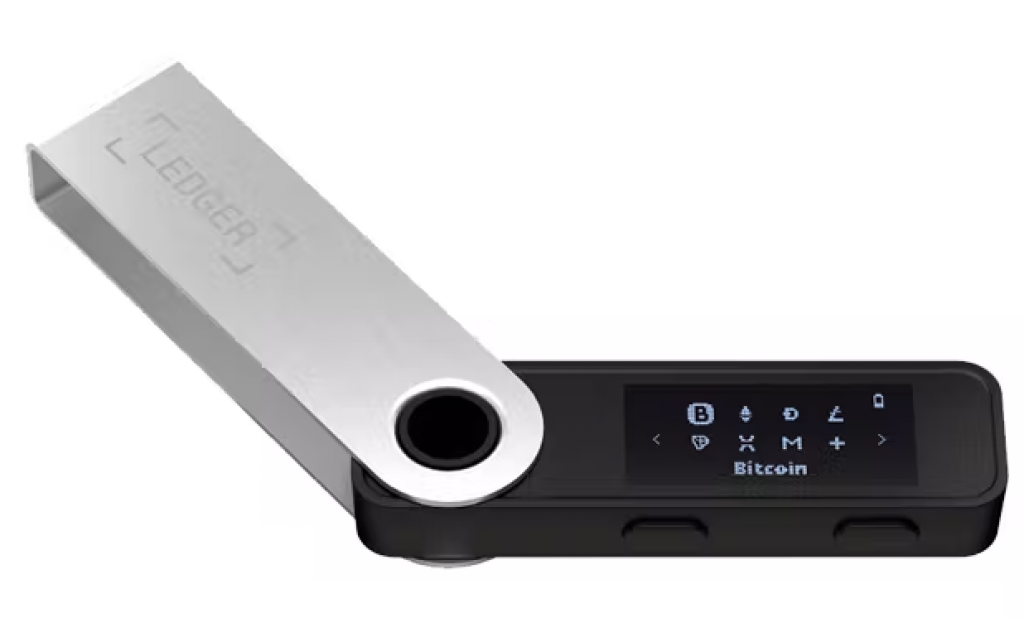 What is the Price of Ledger Nano S Plus vs Nano X
---
The Nano X is the first hardware token storage from Ledger. It sells for $199. The Nano S plus is sold for $79. It's an upgrade to the Nano S, which is also sold for $79.
Ease of Setting Up the Wallets
---
The Nano X and Nano S Plus need to be set up before use. The setup process entails a synchronization between the Nano device and the Ledger app which can be downloaded on a mobile phone or computer.
How Do You Set up a Nano S plus
---
The Nano S plus has a simple setup process. It doesn't use wireless technology, so the user must connect it via the USB port to a PC.
Here are the steps to follow
---
Visit the Ledger website, then download and install the Ledger App to get started. It can be downloaded on a PC or mobile device.
Connect the Nano S plus to a computer using its USB port. Use an OTG for a mobile phone.
On the app, click on get started. Then tap on set up a new device to pick the model of the Ledger device. Follow the prompt.
Next, set up a pin to protect the device. The pin can be 4 or 8 digits. Then proceed to get a 24-word seed phrase for recovery. Do keep this safe as it would be helpful in the future.
Follow the prompts to complete the setup phrase and get the device ready.
From here on, simply download apps as needed based on cryptocurrency to be stored or managed. 
How Do You Set up a Nano X
---
A user can set up a Nano X on a couple of devices. It works on Android and iOS (for mobile devices) or a PC with Windows, macOS, or Linux OS. The interface is user-friendly, and the setup is simple.
Here is a simple step
---
To set up the Nano X, visit the Ledger website to download the app.
Launch the software to set it up on a new device when it is downloaded.
After it is paired with the user's device via USB or Bluetooth, follow the prompt. A password lock will follow.
The password lock protects the information on the device from being accessed. Next, the user can allow the Ledger Nano wallet to share data with the connected mobile phone or computer.
Next, follow the prompt, and a recovery seed phrase of 24 words will be provided.
Ensure to note the phrase — store it accurately. After this process, the Nano X is ready to use.
Security: Ledger Nano X vs Ledger Nano S Plus
---
The Nano X and Nano S Plus have excellent security builds. Below is a breakdown:
Secure Element
---
The secure element chips in both hardware token storage are tamper-resistant. The secure chips store the private keys such that they're never exposed. The chip employed is (CC) EAL5+ certified and verified by the ANSSI. Additionally, both series of Ledger Nano use the sophisticated "Blockchain Open Ledger Operating System."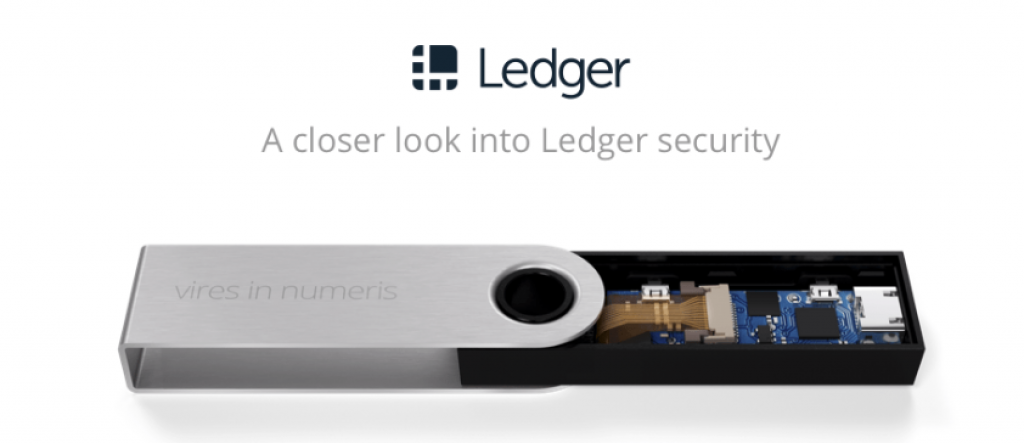 Biometric and Physical Verification
---
The physical verification process for both includes physical buttons to complete some transactions. Then the 4 or 8 digit pin is a security measure that the device owner must use to access the device. Additionally, the 24-word seed phrase is required to access the device if the password is lost.
Anti-Tampering Protection
---
The security system in both versions of Nano Ledger has countermeasures against many common attacks.
Bluetooth Connectivity
---
The Nano S Plus does not have Bluetooth technology. It's one edge the Nano X has over other versions. The Bluetooth technology allows the Nano X to connect to a PC or Mobile device without plugging it directly or using an OTG to connect to a mobile device. It suffices to say that Nano S Plus will still work with mechanical USB
Battery Life
---
The Nano X has a battery that allows it to function without plugging it via the USB port. However, the Nano S Plus does not come with a battery; it must be plugged in via USB to function. The Nano X battery can run for 8 eight hours.
Send and Receive Crypto
---
The Nano X and Nano S Plus can perform crypto transactions for Bitcoin and altcoins. They can use up to 100 apps and support over 5500 coins and tokens. These hardware storage devices can conveniently receive and send cryptocurrencies in simple steps. An advanced feature on both versions is NFT management. With the rise of NFTs, collectors can now use the Ledger technology to keep collections of all sorts.
Convenience: Ledger Nano X and Nano S Plus
---
In addition to other factors, the design and uncomplicated setup of the Ledger Nano designs also make the Ledger devices convenient to use. Furthermore, the durability and portability also demonstrate the convenience of these offline hardware Ledger devices.
Portability
---
The Nano X and Nano S plus are pocket-sized. They are like a regular flash drive, albeit with a tiny screen. These devices are portable, which means a user can fix them in a small compartment. The dimension is small, and the weight is feather-like. Relative to the Nano S plus, the Nano X is heavier due to its built-in battery.
Durability
---
The Ledger devices are quite durable, although a user must handle them with care. These plastic-made hardware wallets have buttons and a screen that will remain functional for a long time. As long as any huge object doesn't crush the devices' screen, it will remain usable. The buttons on the devices are also sturdy. The Nano X and Nano S Plus will continue to work until the devices suffer significant damage.
Supported Coins
---
The two versions of Ledger Nano wallet devices support over 5500 coins and tokens. This includes ERC20 tokens. Some of these coins are Bitcoin, Ethereum, Bitcoin Cash, and thousands more. Beyond coins and tokens, device owners can also use the LEDGER NANO S PLUS to manage NFTs. The Nano X has a similar feature. It means users can now manage NFTs using any of the versions.
Screen
---
The screen dimension of Nano X and the S plus is 128 x 64 pixels. The display quality of the Nano X is decent; it has a black background and a white font. The Nano S Plus shares the same display properties.
Conclusion
---
The Ledger Nano S Plus shares many similarities with the highly revered Nano X, yet some differences set them apart. While there may be surprising features with the S Plus, it's definitely an upgrade to the Ledger Nano S.
Having considered many relevant factors related to the Ledger Nano S Plus and the Nano X, note that whichever you choose to purchase, the Ledger Nano versions and the Ledger Live app will guarantee adequate security of digital assets. An excellent method of controlling your money is keeping digital assets offline and protected.

CaptainAltcoin's writers and guest post authors may or may not have a vested interest in any of the mentioned projects and businesses. None of the content on CaptainAltcoin is investment advice nor is it a replacement for advice from a certified financial planner. The views expressed in this article are those of the author and do not necessarily reflect the official policy or position of CaptainAltcoin.com