BitLox Review – Supported Coins, Price, Security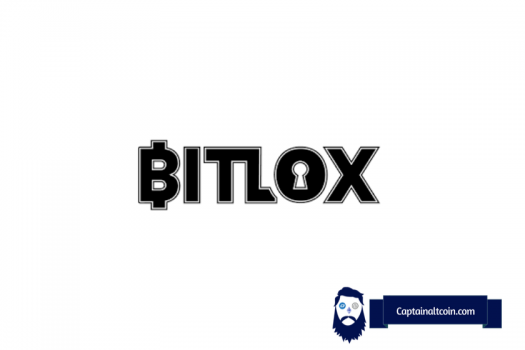 BitLox Review – Supported Coins, Price, Security
Highly secure using multiple PINs to authenticate and validate user transactions
Built in a titanium casing
Small, sleek, and portable design
Bluetooth compatibility for mobile device use
BitLox is a Hong Kong-based hardware crypto wallet company founded in January 2015. With its products, it aims at the security niche offering people more than other conventional models. The company also offers users the choice between the BitLox Advanced, BitLox Ultimate, and BitLox Extreme Privacy sets. BitLox wallets are niche and come at a premium price. You could say that they are still an emerging name in the hard wallet market.
BitLox Overview
---
How does a BitLox Wallet work?
---
BitLox is a hardware wallet that allows you to cold store your Bitcoin offline. Doing so removes the chance of a hacker stealing all the funds, unlike with online wallets.
On BitLox, users have full control over the private keys that hold their crypto, leaving full autonomy to individuals.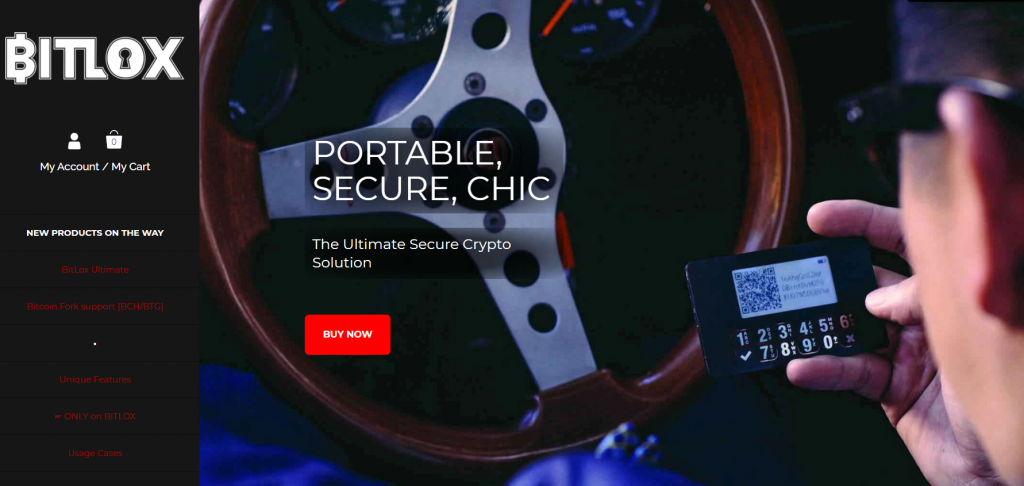 Which cryptocurrencies are supported?
---
This wallet is made so you can store and send only Bitcoin. That's quite a shock, particularly in the ever-expanding crypto sector, where new, paradigm-shifting coins are emerging. However, the company has stated that Ethereum and altcoins are soon going to be supported.
What devices is a BitLox compatible with?
---
BitLox hardware wallet works with any device. You can download the BitLox Google Chrome extension for your laptop and computer and use the wallet via a USB connection.
Alternatively, the wallet is also Bluetooth compatible, so users can connect their smartphones or tablets via native companion apps for iOS and Android. Therefore, the BitLox can be connected with the following devices:
Desktop
Laptop
Tablet
Smartphones
Countries supported
---
BitLox is hardware, not a software wallet, meaning that it can be used anywhere in the world. However, it might not deliver to your country check their website for more information.
Customer support
---
BitLox offers users a customer support team that you can contact at support@BitLox.com or by submitting a request through the company's website. 
For simpler questions, users can also look up the material BitLox offers on their websites such as the 'How-to Videos' or 'User Manual'.
Read also:
BitLox Wallet
---
Design
---
The BitLox wallet is a small, portable device designed so that you can access your funds anywhere and anytime. The wallet is roughly the size of a credit card which means you can easily carry it around in your wallet. With the BitLox wallet comes a large e-paper screen with an alphanumeric keypad.
How does BitLox keep my cryptocurrency safe?
---
The hardware wallet comes in a titanium casing, probably the most durable option on the market. The team even makes a bold claim that the wallet is 'indestructible'.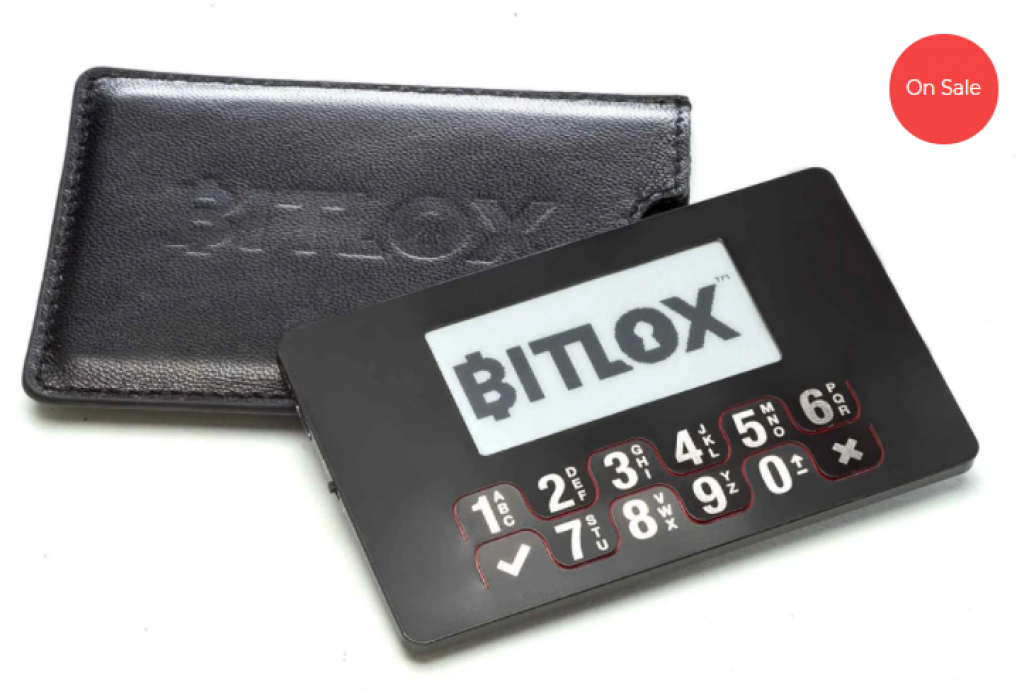 In terms of security protocols to keep your bitcoins safe, BitLox follows these features:
Cold Storage. BitLox keeps the private keys holding the user's bitcoins in a secure, offline location so that hacks are effectively impossible.
Alphanumeric keypad. The keypad ensures that you enter your pin securely without needing to tap into the screen display.
PIN. On BitLox users can create extremely complex PINs that count up to 60 characters. Additionally, they can also be alphanumeric, unlike other hardware wallets that only use numeric PINs.
Mnemonic recovery passphrase. BitLox gives users the option of creating 12, 18, or 24-word word phrases that can be used to recover the private keys and funds in case you ever lose your wallet.
Hidden wallets. For even more protection, on BitLox you can enter an additional emergency PIN to access the additional 50 hidden wallets.
Do I need to download any software?
---
To access BitLox on your computer you have to download the Google Chrome extension. You can easily download it from the Chrome web store, after that you can connect to the BitLox wallet through the USB port.
Alternatively, users can also look at their funds on their phone or tablet by downloading their native Android or iOS apps. Through them, you can manage operations on BitLox through Bluetooth connectivity.
Can I back up my BitLox wallet?
---
Fortunately yes, BitLox offers this extra feature that gives the wallet an extra layer of security. On the wallet, users get a 12, 18, or 24-word recovery phrase that is used for backing up their funds. The seed phrase can be used to recover your private keys if you ever lose your wallet through a compatible Hierarchical Deterministic (HD) wallet. Alternatively, you could also use their chrome app extension or native mobile device too.
Can I use it anonymously?
---
Yes, BitLox is a crypto hardware wallet and a hardware device so it can also be used anonymously. Every time transactions are made with the wallet, only the public address is displayed with no personal information.
To further make it more anonymous BitLox can also be used through the Tor network connection Tails. With the operating system, you'll be able to use the wallet without leaving a trace.
Are there any extra fees for using my BitLox wallet?
---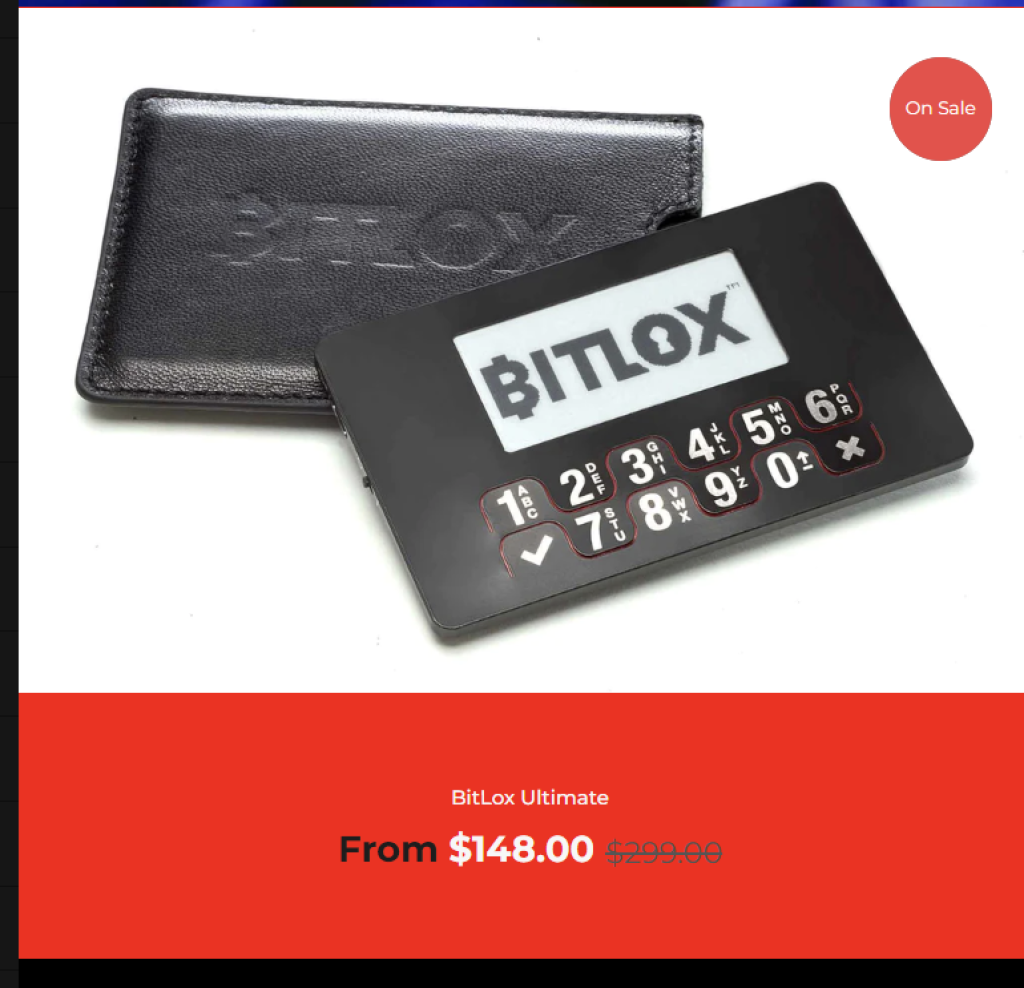 After you bought the wallet BitLox does not charge any extra fees for its services. But when moving funds from and to your wallet, you will have to pay a network transaction fee, usually around $2.50. But the platform already shows you the estimated transaction fees before you go on with the transaction.
Are there limits to the amount of cryptocurrency I can deposit and withdraw?
---
BitLox has no limits on how much Bitcoin users can deposit or withdraw. Hardware wallets only store your private keys, the crypto is kept on the blockchain with the transaction history.
How much does a BitLox cost?
---
BitLox offers three different models: BitLox Advanced, BitLox Ultimate, and BitLox Extreme Privacy Set. The prices of each are $98, $148, and $198 respectively. BitLox may also charge delivery fees depending on where you are.
What are the differences between the BitLox wallets available?
---
There are no technical differences between the three Advanced, Ultimate, and Extreme Privacy Set hardware wallets. The main difference is that the Ultimate and Extreme Privacy Set comes with an external case where users can store the hardware wallet. Another significant difference is that the Extreme Privacy Set comes with a USB vault with already the Tails OS preinstalled. There are a lot of other smaller differences really not worth mentioning.  
I recommend simply going with the BitLox Advanced model, it costs a lot less and offers almost the same features as the Ultimate and Extreme Privacy models. If you are charging $100 more for a wallet you should make sure the offering actually makes sense, in this case, it doesn't. There's no way I could ever justify spending that much more for two models with nothing special to offer.
General
---
What extra features does it have?
---
BitLox wallets also offer some additional extra features such as:
E-Paper display. The wallet display shows both alphanumeric codes, as well as QR codes.
BitLox firmware. The company uses open-source firmware for its wallets including all its native apps. This means that users can audit the code themselves to check for any irregularities, a great feature consistent with the crypto ethos. 
Bluetooth connection. That connects your wallet with the BitLox companion mobile app. This allows users can access the wallet wherever they are. 
Verdict
---
The BitLox wallet is without a doubt a trustworthy hardware wallet to store your Bitcoins. The wallet has great security features among the best on the market, such as the option for a recovery seed phrase and a PIN. 
With these features users get to store their private keys offline and safely, making hacks impossible.
However, it falls short in that it can only store Bitcoin. Nowadays wallets have to be multi-currency, this isn't 2013 anymore. Not only Bitcoin but also altcoins such as Cardano and Ethereum are growing bigger and bigger. We cannot look past the fact that they aren't supported by BitLox. 
All competitors that come to mind store many other cryptocurrencies in the same hardware wallet. Why would I choose BitLox?
Another problem is that there's virtually no difference between the Advance and Ultimate Wallets that can justify the $100 price difference. They could have added so much more.
But the biggest issue is in my opinion the lack of passive income options integrated into the wallet, with no lending or even staking being available on BitLox. Investors nowadays see wallets as savings accounts, earning while storing crypto is essential.
When you look at competitors such as Ledger and Trezor the truth is clear as day, BitLox isn't worth it for most people. I'd say that the only people who should consider BitLox are cyberpunks who prioritize the privacy that Tails provide. But even then, they also have to be Bitcoin maximalists as that's the only crypto available on BitLox. 
PROS
Highly secure using multiple PINs to authenticate and validate user transactions
Built in a titanium casing
Small, sleek, and portable design
Bluetooth compatibility for mobile device use
CONS
Higher price tag then some competitors
Not beginner-friendly as it has to many features

CaptainAltcoin's writers and guest post authors may or may not have a vested interest in any of the mentioned projects and businesses. None of the content on CaptainAltcoin is investment advice nor is it a replacement for advice from a certified financial planner. The views expressed in this article are those of the author and do not necessarily reflect the official policy or position of CaptainAltcoin.com