What is Facebook's Novi wallet?
---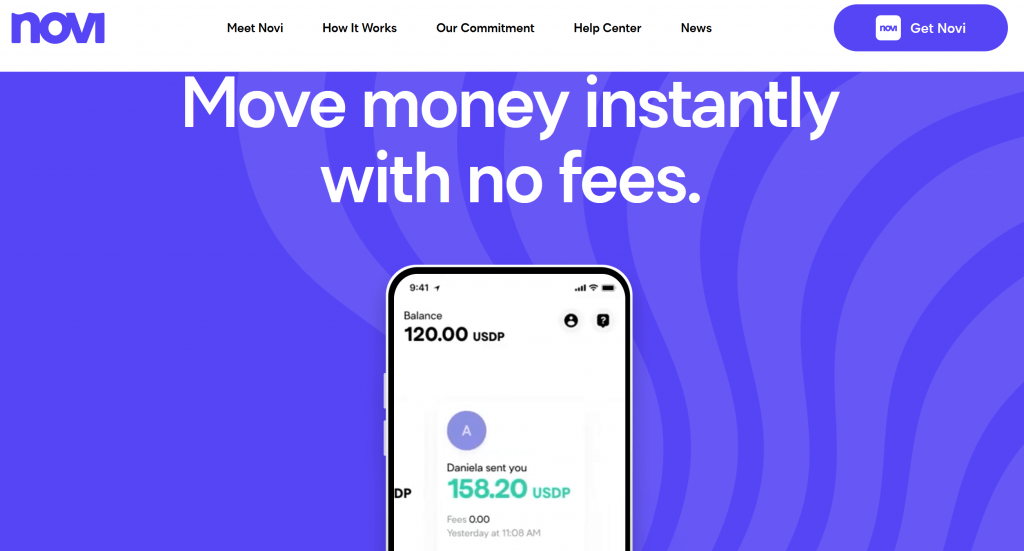 Novi wallet is a digital wallet that is going to be created and launched by Facebook. In this article, I will take a close look at one of the newest projects planned by the social media phenom, Facebook. Since it has not yet been released, limited information is available for everybody who wants to know more about Novi.
However, Facebook as social media giant they are, has provided some pretty useful info about the project. It happens very rarely that the project which has not been launched yet shows this level of conversations in the crypto world. It just shows how powerful Facebook actually is.
The main purpose of Novi wallet is to easily allow its users to send and receive digital currencies Diem, DiemUSD, or XUS (all developed by Facebook).
The potential of Novi has shaken the crypto world. Just try to imagine a single cryptocurrency available to billions of Facebook users. Sounds pretty exciting, doesn't it?
Novi wallet is the cryptocurrency platform where users can very quickly connect their credit cards and almost instantly send and receive Diem from anyone. Let's jump into details so that we can understand how everything works in Novi.
Novi Features
---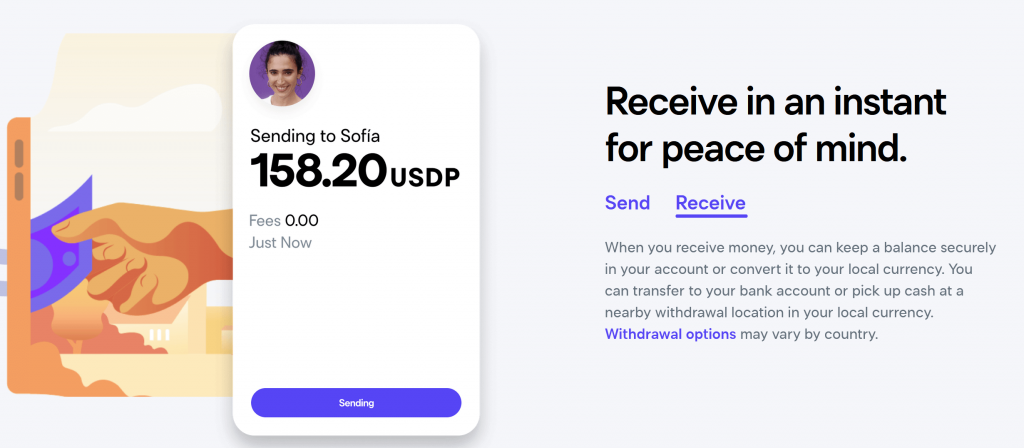 As already mentioned, the main feature of Novi wallet is to send and receive digital currencies instantly, with the lighting speed.
Novi is actually a custodial wallet, which means that you do not have to remember any complex keys or worry about your ongoing security. The Novi wallet allows you to very simply access your funds using a username and password.
There a few important things to note if we want to understand key points of Novi wallet:
It can be used to send and receive Diems
Literally anyone can get a Novi wallet following a straightforward KYC process
Transfers made through Novi wallet are free-of-charge and instantaneous
Using Novi is considered safe and secure wallet
Novi will be created as a standalone app in the future, and be the part of WhatsApp and Messenger, according to Facebook's plan. The Novi wallet actually operates like any other popular digital wallet that protects your digital tokens and is the most secure way to control your crypto funds.
How to Use the Novi Wallet
---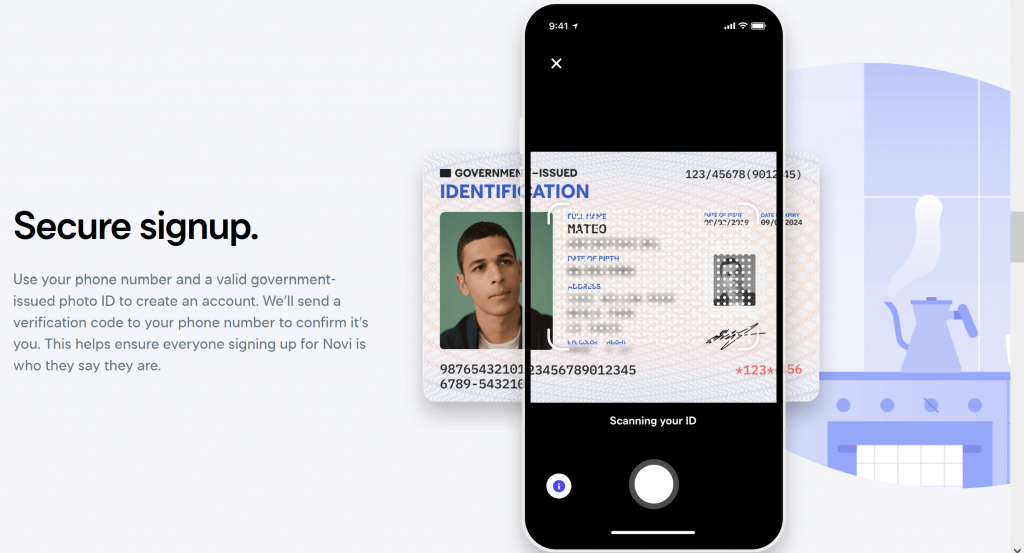 There are literally two things you need if you want to use Novi: valid government ID and a smartphone. When you first open the wallet, it will of course be empty so you will need to add some money to it in order to use it. But let's go through a simple step by step guide on how to use Novi, from downloading it to actually buying and receiving money.
Step 1: Download the Novi Application
---
Downloading Novi wallet is super quick and easy. All you need to do is to go to the Apple or Google store and download the app from there (if it is already available in your country).
Step 2: Create a Novi Account
---
Once you downloaded the app, open it from your smartphone. You will see an option "create an account" and after you click on it, you will need to provide the following information:
Full Name
Mailing Address
Email Address
Date of Birth
Enter all of the above details in order to complete the application's registration process.
Step 3: Verify your Identity
---
As already mentioned above, a valid up-to-date government ID is needed if you want to complete the process of verification in Novi. It can be either a passport, ID or driver license. By simply following the procedure in the app which consists of putting some information from the document and uploading a relevant photo (or video) of the document.


This step is particularly important since it is increasing security of the whole platform. Security is very important to Novi, their website says "Security. Our commitment to you".
If you would have bet on the right coins this year you could easily have 10xed your capital…

You could even have made as much as 100x which means you could have turned $100 into as much as 10k.
Experts believe this will happen again in 2022, the only question is which coin do you bet on?
Our friends from WhaleTank are on top of it, working non-stop to find the best gems one can buy on the market.
Click here to test them out by joining their Telegram group.
The information from your personal documents (as well as transaction history) should be well protected and not available to other third-parties, including Facebook itself.
Step 4 : Set your Security Preferences
---
It is important for you to keep your "regular" wallet safe and secure, isn't it? Well, the same goes with digital wallets, like Novi. Upon creating your account, the wallet will offer you some security options like including and biometric authentication methods such as facial recognition or fingerprint.
It is worth noting that the simple password is probably the least secure option, while two-step verification is the most secure one.
Step 5: Buy Diem for your Novi Wallet
---
When you complete the first four steps (download the app, create an account, verify and secure it), the only thing left for you to do before actually start buying Diem is to put funds into your account, or wallet rather. Make sure to connect your credit card, select the amount you want to transfer and the amount will be visible on your wallet in a matter of seconds.
Once you do this, the process of exchanging those funds for Diem is quite simple.
There is a button "buy cryptocurrency" and once you click on it and then select "buy Diem" and that pretty much it. Just make sure to insert the number of Diem you would like to buy (DiemUSD is equivalent to USD so if you buy 100 Diems it will cost you approximately 100 USD).
It is good to note, at this point, that the views expressed in this article are NOT to be considered as FINANCIAL ADVICE.
What is Diem Crypto?
---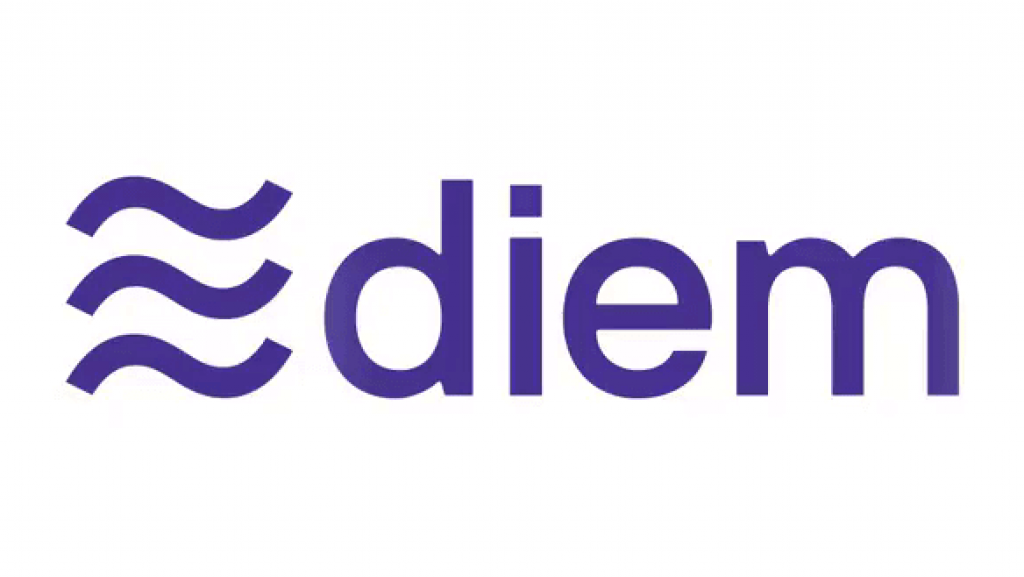 Diem token was mentioned multiple times in this article so it is fair to now explain it. Diem (previously called "Libra") is a blockchain-based payment system and a cryptocurrency developed by the biggest social network in the world, Facebook. It hasn't officially launched as of now (October 2021).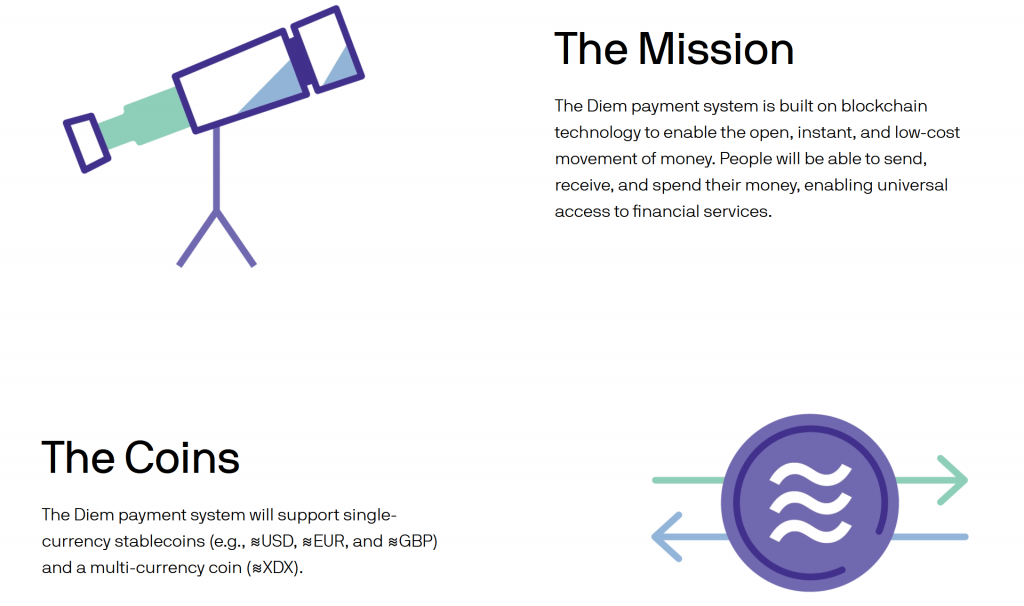 What makes Diem different from the majority of other cryptocurrencies is that it is a centralized payment system. Interesting to note here that Diem means "day" which symbolizes Facebook's plan with this cryptocurrency – to become a "new day" of payment systems in the crypto world.
Diem will be supported by the Diem Association of which Novi Financial is a member. That being said, the payment system aims to act independently and not be directly influenced by Novi or any other association member.
How Does Diem Work?
---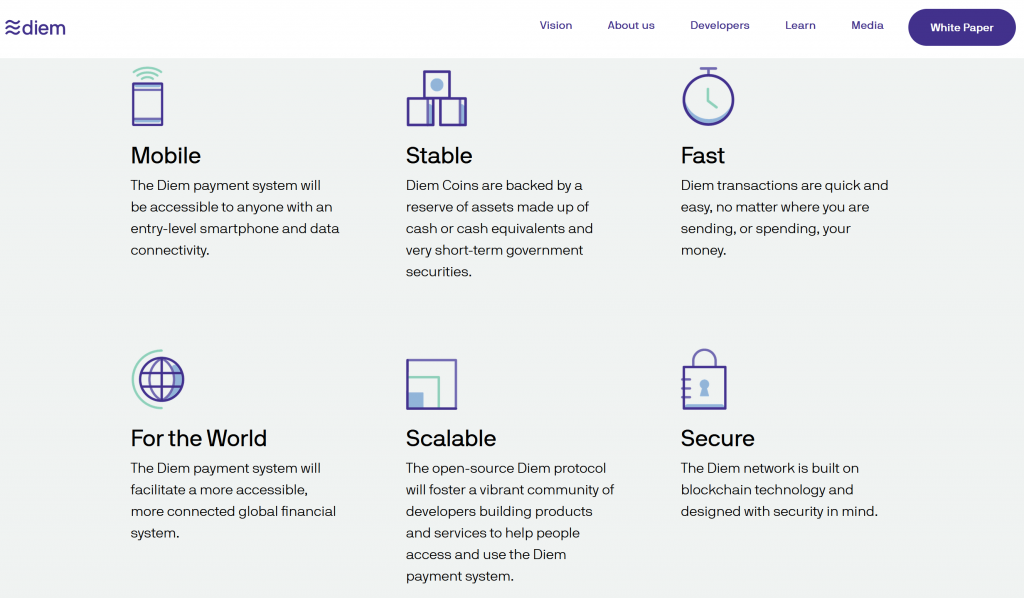 The best way to understand how Diem cryptocurrency works is to pinpoint some of the important metrics of the system:
Open source – focused on the open source community in order to develop a network of financial participants and services that help people access and use the Diem Payment Network.
Scalable – scale through relevant innovation by adding approved participants and services over time so that more people use its payment function
Secure – since it is built on blockchain-based technology, Diem tends to make its transactions and users secure and safe. It is a system that encrypts transactions, linking them to one another in a way that prevents fraud and brings an added level of transparency to financial transactions
Fast – Diem transactions are fast and easy, no matter where you are in the world
Unlike most other cryptocurrencies (Bitcoin, Ethereum, Litecoin etc.) Diem's price was originally designed to come from the group of assets it was pegged to. The purpose of this is for Diem to become a near-stablecoin and ensure users' confidence. This would increase attractivity for merchants.
How do I buy Diem?
---
Since Diem hasn't officially launched, the only place where you will be able to buy this cryptocurrency is the Novi wallet.
Supported Cryptocurrencies
---
The current plan for Novi is to support receiving and sending money in Diem, DiemUSD, or XUS digital currencies. Of course the goal for Novi is to increase the number of supported cryptocurrencies in the future.
Connectivity
---
Novi wallet will initially be a mobile app which will be supported by WhatsApp and Messenger. It is worth noting that the wallet doesn't have any hardware components and also there won't be an option to connect it to other cryptocurrency wallets (at least not in the initial launch).
Recovery Options
---
There are no clear explanations as of now on how the recovery options are going to be used. However, most likely there will be a "forgot password" option as well as two-step verification.
Furthermore, since Novi will be integrated with WhatsApp and messenger, users will likely use their existing criteria to login. That being said, unless your mobile phone is lost or stolen, you are safe with Novi. If you buy a new phone, you should be able to download the app and by verifying your identity, import your Novi wallet again.
Competitors
---
Since Novi has not been launched yet, it is not easy to directly compare it to other cryptocurrency wallets. However, we could compare it to some of the already established platforms.
When you look at El Toro and Novi, the similarity is that they are both owned by big corporations as well as the need for users to verify their identity. However, the major difference between El Tor, Metamask or almost any other popular digital wallet and Novi is the number of supported cryptocurrencies. While Novi supports only Diem, El Toro wallet and Metamask support more than 100 cryptocurrencies.
Another major difference between El Toro, Metamask or Trustology wallets and Novi is their purpose. While Novi was developed as a payment facilitator for messaging apps, other cryptocurrency wallets serve only as the place where you hold, send and receive your crypto.
FAQs
---
Can I invest in Novi?
---
Yes, you can. Indirect investment is possible, if you buy Libra cryptocurrency or invest directly in Facebook. The chance for fraud will be very low since all Novi users will be required to provide valid, up-to-date ID documents..
Will Novi charge fees?
---
As of now, with the information available, Novi will not charge any fees. Basically, you will receive the amount that was sent to you. So, don't worry about any hidden charges (for now) since Novi actually wants to encourage their users to keep money in their wallet and use it frequently and excluding fees is one of the ways to do it.
Can businesses use Novi?
Novi is going to support peer-to-peer transactions, as per information currently available. The current plan for Novi is to support businesses (big or small) to accept Diem online, in-app, and in-store.
Where is Novi available?
---
As per their website, Novi will be available as a stand-alone app in the App Store and Google Play. You will also be able to use Novi directly in your WhatsApp and Messenger apps, so you can send and receive money as easily as you message friends, family, and businesses.
If you want to be notified if Novi is going to be available in your country, just sign up for news on Novi website.
When will Novi be available?
---
The question we would all want to know the answer to. As of now (October 2021) there is no set release date for Novi. All we are left to do is to just wait and hope it will be sooner rather than later.
If you want to be notified and informed once the app is launched, just sign up for news on Novi website.
What's the relationship between Novi and Facebook?
---
Two important points to note here:
Novi was developed and created by Facebook Inc.
Novi Financial, a regulated financial company, is a subsidiary of Facebook, Inc.

Headquarters of Novi is in Menlo Park, California
Can I use my local currency in Novi?
---
The answer to this question is simply yes. You can use your local currency (credit card) to buy Diem and vice-versa convert Diem to real money when you want to withdraw.
Important thing to note here is that Novi uses the Diam payment system so when you put money into your Novi wallet, you will be able to send/use Diem. The real question here is whether Novi will be available in your country.
Can I still use Novi if I don't have a Facebook, WhatsApp, or Messenger account?
---
Of course you can. Facebook's plan is to make Novi a standalone app and part of WhatsApp and Messenger in the future.
Make sure to check out our guides on other cryptocurrency wallets: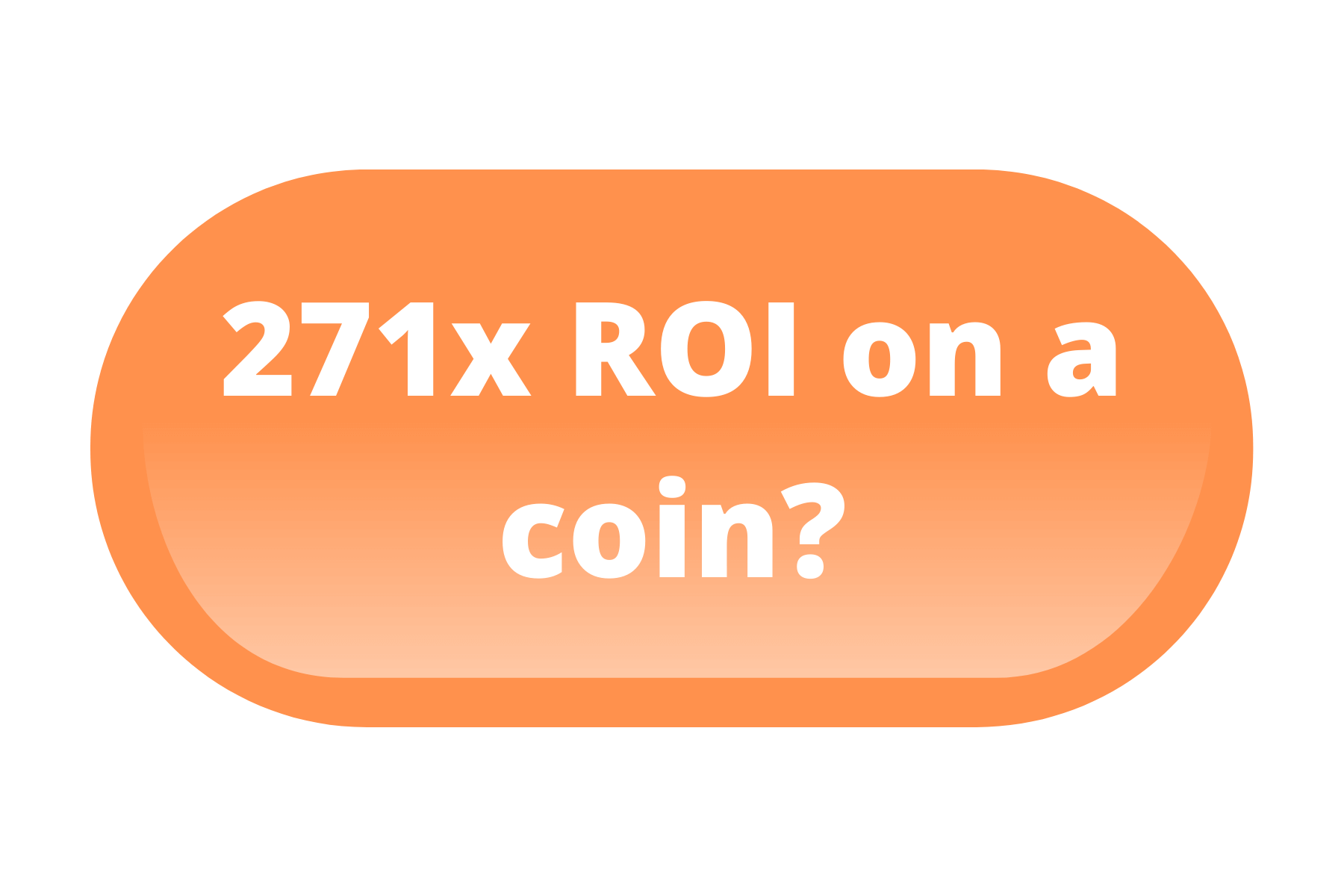 CaptainAltcoin's writers and guest post authors may or may not have a vested interest in any of the mentioned projects and businesses. None of the content on CaptainAltcoin is investment advice nor is it a replacement for advice from a certified financial planner. The views expressed in this article are those of the author and do not necessarily reflect the official policy or position of CaptainAltcoin.com


Novi Wallet Review [2022] – Release Date, Features, Security in Overview